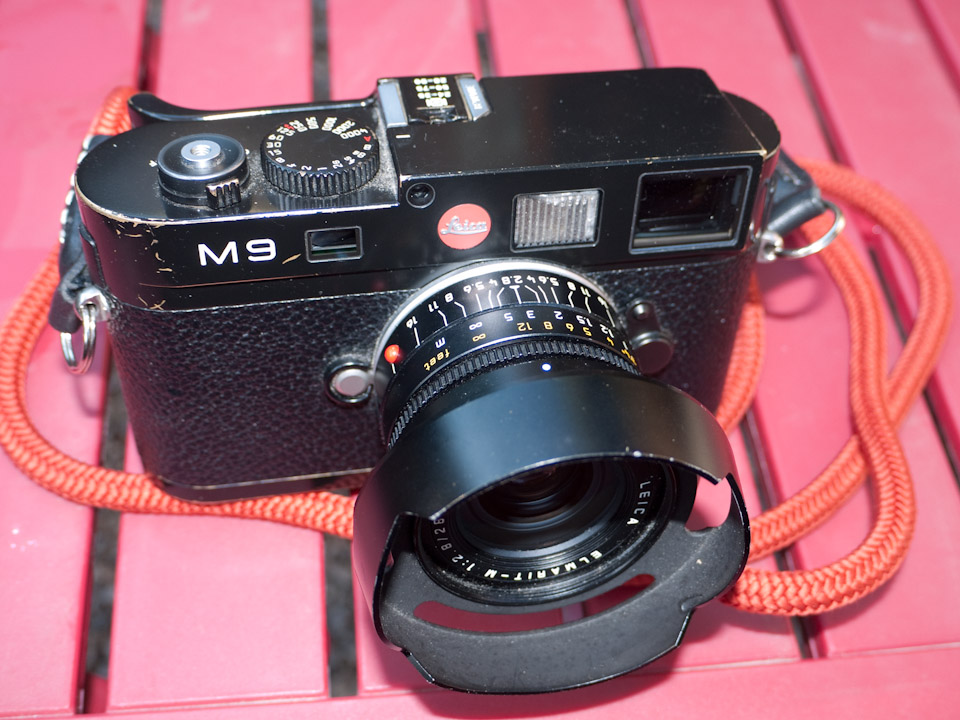 Geoffrey James's Leica M9, probably no more than three years old, is what you could call well used. I tend to mollycoddle all my stuff and aim to resell in mint condition. It isn't always possible, of course, despite cases and bags. But Geoffrey is obviously someone who believes in his camera as a working tool and prefers to carry it around naked, throw it in the bag and use it well. In many respects, this is the best attitude, certainly for peace of mind.
Despite all the scratches, the quality of the M9 (and the attached 28mm f/2.8 Elmarit) shines through, especially when you see the brass peeking out from behind the black paint. I like it and would love to own this well-travelled bit of Leica porn. No angst, no more kid-glove treatment.
The same principle applies to iPhones, iPads and Macs. While I encase all my devices and fret if I get a scratch or a ding, I have a sneaking admiration for the guys who enjoy the freedom and lack of worry that comes from owning a scruffy gadget.
Update: Geoffrey tells me the M9 is about 30 months old and has only 17,000 activations; so pristine inside, scruffy on outside. Perfect.
by Mike Evans, 8 September 2012