UPDATED ARTICLE
When it comes to street photography I often feel more at ease in Asia than I do on the streets of London. In China, in particular, the people are so friendly and happy to be photographed. I suppose it helps being a foreigner. Here in Beijing my usual shyness was quickly overcome as I trod the pathways of the Beihai Park, a former Imperial garden which lies northeast of the Forbidden City. The park was immensely crowded for the Qingming festival, a three-day public holiday, but locals and tourists flocked around to pose for pictures and, more often, to ask me to take part in their snapshots.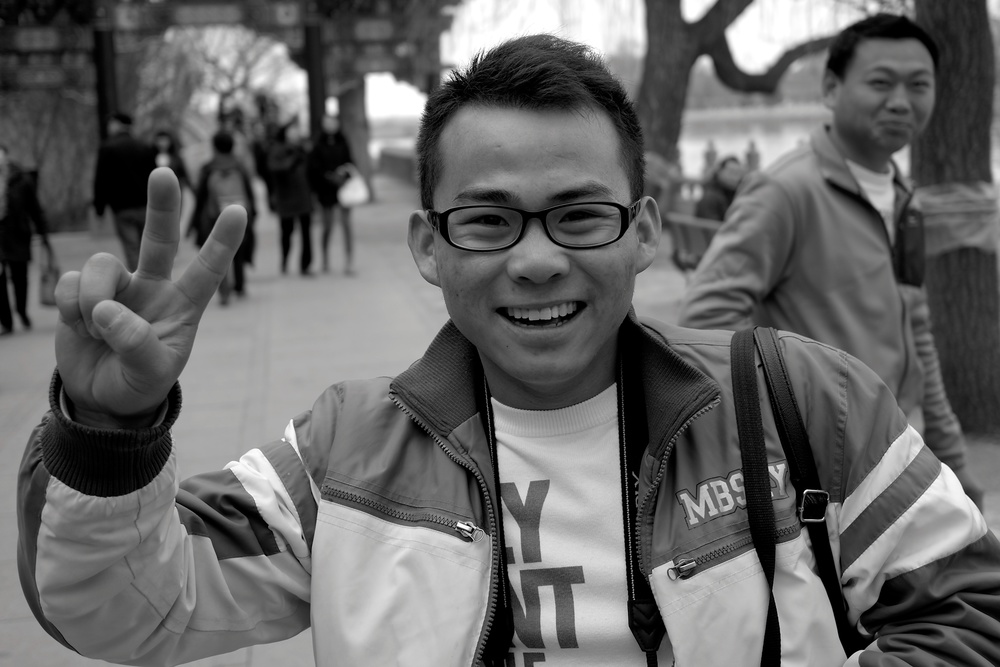 This enthusiastic attitude is in direct contrast to the often surly and suspicious reaction of many people on the streets of western cities who often get offended if a camera is pointed in their direction. Over the course of this first day in Beijing I boosted my confidence in approaching people and getting their cooperation, something I find very difficult to do in London.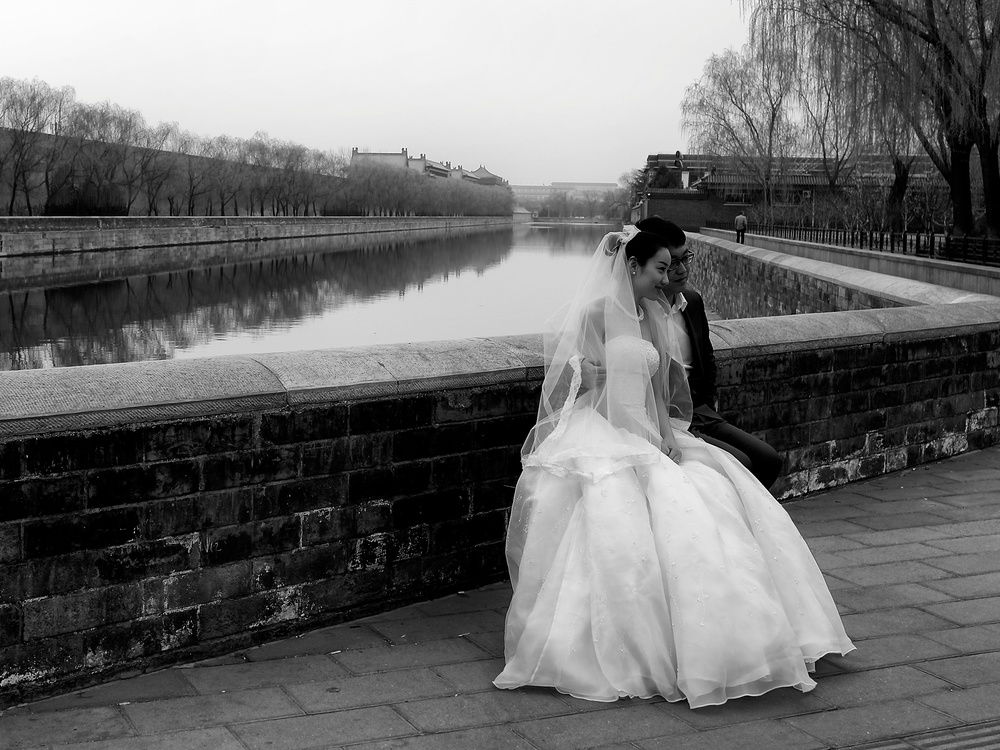 Leica X2
For this trip I decided to travel light, taking my Leica X2 with its fixed 35mm f/2.8 Elmarit lens and a new Leica D-Lux 6 which I am trying out. I thought it would be useful for those occasions when I needed a wider (24mm) or longer (up to 90mm) view and for video which the X2 does not handle. As it happened, I did not use it much.
Over the week in Beijing I have renewed my enthusiasm for the X2. Although, on paper, it is feature beaten by Fuji's new X100S, the X2 has exactly the right combination of simplicity and great IQ that I appreciate. We should never underestimate simplicity because, in my opinion, most modern cameras have become too complex. The X2 has very simple controls, a typical one-page Leica menu (which is often criticised for being old fashioned, but I like it) and physical buttons for the most important adjustments.
In many respects, particularly in appearance and controls, the X2 is a mini M and will appeal particularly to rangefinder enthusiasts although, of course, it is not a rangefinder. It just looks like one.
The X2 is an ideal tool for street photography, whether using autofocus or manual zone focus. Although I have been wedded to zone focus for the past few months, for Beijing I stuck to auto and it has proved very reliable and quick enough for the sort of stuff I have been shooting.
The Leica is a very light camera (about 350g ready to go), despite the large APS-C sensor, and can be held in one hand for quick spur-of-the-moment shots. It helps to use a good wrist strap rather than a neck strap.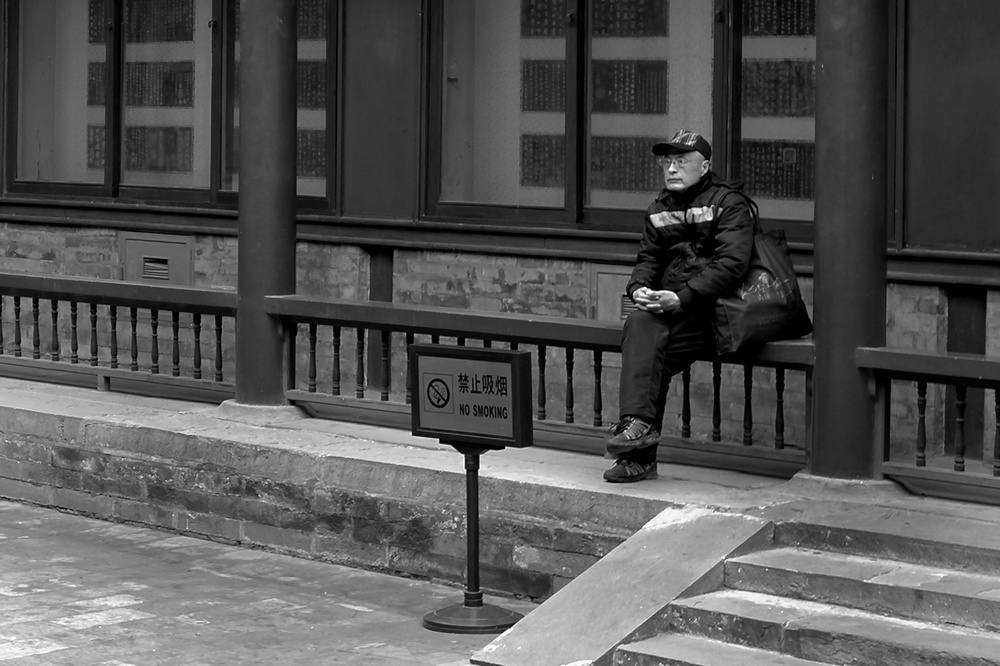 The attraction of a fixed-lens camera such as the X2, Fuji X100S and Sony RX1 is the high quality of the prime lens, the simplicity (no zoom to distract) and a faster aperture than is often the case with kit zooms. Instead of zooming the lens you can zoom with your feet. And the great IQ means that post-process cropping is usually an option. Note that several of the shots in this article have been cropped by up to 50 percent.
Accessories
I took along both the EVF 2 electronic viewfinder (which, happily, also fits the new M 240) and a Voigtländer 35mm optical finder that I picked up secondhand from London Leica dealer R.G.Lewis. I have mainly used the EVF (which, incidentally, is the same as the Olympus VF-2 EVF

which is over £100 cheaper) because it makes focus confirmation and framing easier. The black, round metal Voigtländer does look far better on the camera and works exceptional well. When using this optical device it is possible to see the green focus confirmation light which sits above the rear screen.
From my experience the X2 overexposes by about 3/4 stop and I have had it set to EV -2/3 most of the last few days. I have been shooting RAW and JPG Fine. On this camera, strangely, it is not possible to shoot only RAW; you must also accept the JPG and this is a pain.
The X2 is fitted with a black leather Leica half case (Leica call it a protector) which helps protect the camera and adds some grip. After experimentation, I prefer it to using the accessory grip which adds too much depth to the camera and spoils the classic Leica rangefinder lines.
I am using a black Barton1972 Braidy wrist strap and an inexpensive Kiwifotos X1K

tubular lens protector which screws to the lens mount in place of the standard bezel. This allows a 49mm UV filter to be fitted in order to protect the lens. It is much preferable to faffing around with the lens cap and has the added advantage that the tubular extension completely seals the lens and avoids dust getting into the internals. It does add bulk to the camera, especially with a viewfinder fitted, so it is worth checking if it suits you before buying.
The Kiwi adapter means you can also use alternative filters. I packed a Hoya ND filter in case of bright sunlight (the X2 tops out at 1/2000s and it can be impossible to use the lens wide open in very bright conditions) but haven't needed to use it.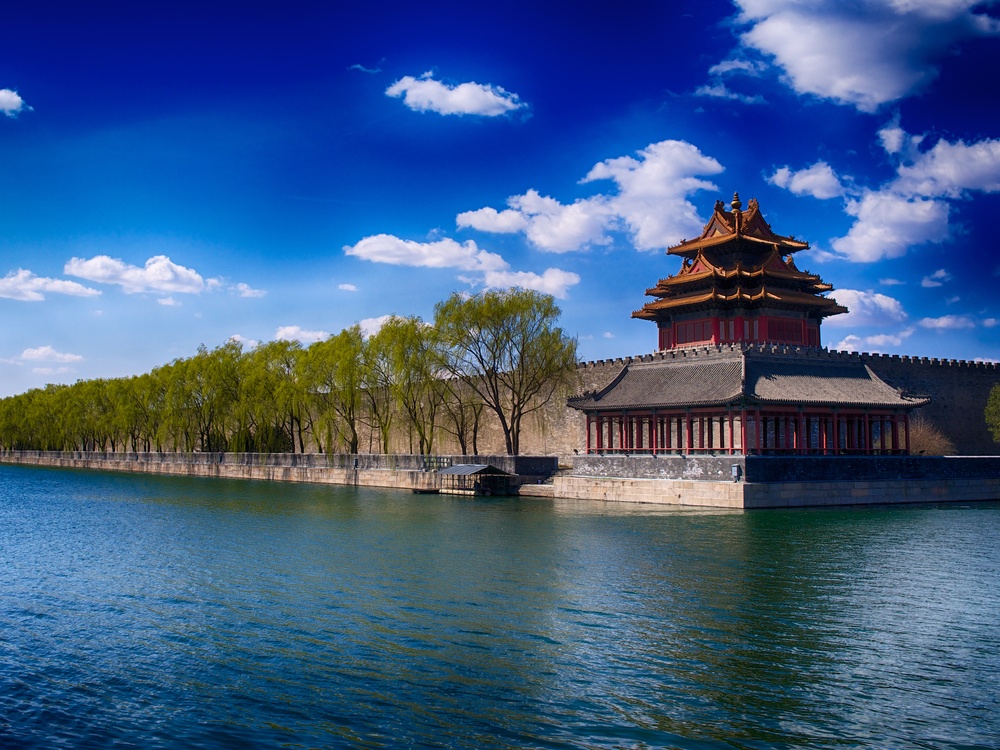 Zoom by foot
A fixed focal-length camera such as the X2 is most popular for street photography. With a zoom lens there is too much tendency to fiddle around and miss a shot. A prime lens, either 35mm or 50mm, is best in my view. It is no coincidence that the three most successful fixed-lens semi-pro cameras, the Leica X2, Fuji 100S and Sony RX1, all feature a 35mm equivalent lens. The two former have APS-C sensors while the RX1 is the world's smallest full-frame camera.
Any of these cameras is capable of producing tremendously detailed shots which can usually be cropped in post-processing to simulate a zoom lens. So, instead of using an inferior kit zoom on an SLR, it is better to choose a prime 35mm or 50mm equivalent lens and zoom with your feet or, if feeling lazy, with your post-processing software.
D-Lux 6
Although I took along Leica's D-Lux 6 for testing, I didn't get much opportunity to use it. I found the X2 glued to my wrist most of the time. I will therefore write more about the D-Lux later. This camera is identical mechanically and optically with the cheaper Panasonic LX-7. While I prefer Leica's body and styling, including the squared-off rear buttons, there is no doubt that the Panasonic will handle in the same way and will produce the same results. Some might actually prefer the Panasonic with its small built-in grip.
While the D-Lux 6 is £200 more expensive, that isn't the whole story because Leica offers a better warranty (including a remarkable two years' accidental damage cover), a free copy of Lightroom and better residual values, not to mention a free one-to-one training session with a Leica pro. I wrote about the hidden value of Leica last month. If you prefer the look of the D-Lux 6, as I do, and you fancy the extra protection, it is a good choice. If not, go for the Panasonic.
The D-Lux6/LX-7's party piece is its remarkable Leica Vario Summilux 24-90mm (equivalent) lens which has the fastest zoom range I know: from blitz-fast f/1.4 at a super-wide 24mm to a very fast f/2.3 at 90mm. In many ways this fast zoom makes up for the relatively small sensor size in terms of light gathering. Sony's RX100, which is a direct competitor, has a much larger one-inch sensor but a slower lens. While its f/1.8 aperture is fast at 28mm, it tails off rapidly to a very average f/4.9 at maximum zoom of 100mm.
I have both the RX100 and D-Lux 6 to play with and I will cover both cameras in more detail in a later article. At the moment the jury is out. The RX100 is tiny and fits in a jeans pocket. It also has an automatic lens cover which I appreciate. On the other hand, it lacks a viewfinder and is more complicated to operate, with more options, than the Leica. The D-Lux also lacks a viewfinder, but an excellent 1.44 megapixel EVF can be mounted in the hotshoe. Go for the Panasonic DMW LVF 2

, it is much cheaper). The range of manual controls, including a manual aperture dial, also appeals. On the downside, the D-Lux, with viewfinder attached, is quite bulky.
revised by Mike Evans, 11 April 2013