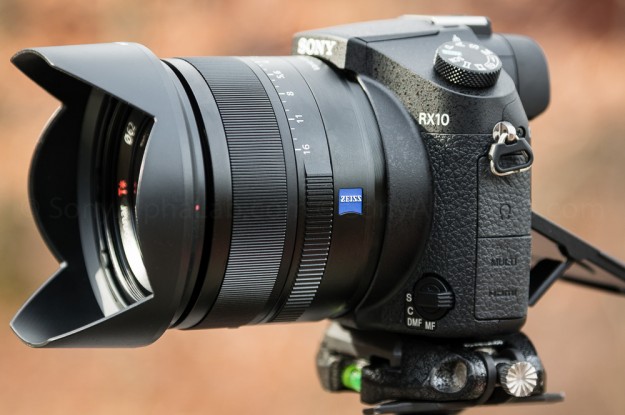 All-in-one cameras with manual control options and a permanently attached zoom lens have long been a popular choice for point-and-shoot users who want to move up a step or two but hate the complexity that comes from an interchangeable lens camera. Until recently these so-called bridge cameras have been pretty unexciting, featuring small sensors with resultantly compromised image quality.
Unusually, it was Leica which broke the mould with the introduction of the X Vario which I reviewed earlier this month. Here, for the first time, is a bridge camera with a top-notch lens and a relatively massive APS-C sensor. My verdict was very positive.
Now Sony have entered the fray with the RX10, a similar bridge camera but featuring a smaller, 1in sensor as found in the company's RX100 and the Nikon 1 series. While considerably bigger than the usual sensor found in bridge cameras, it is still much smaller than the APS-C sensor of the X Vario.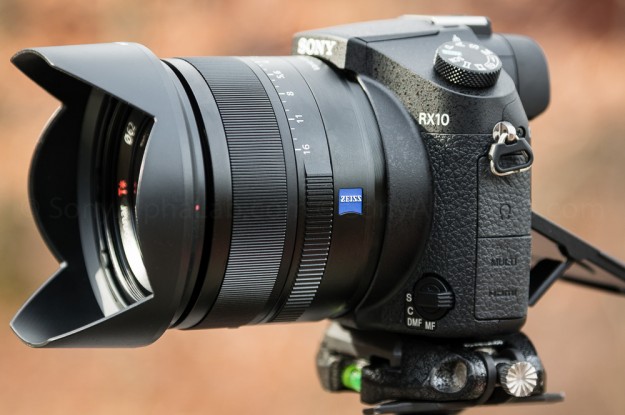 Since I currently have the Sony A7r in for test, I was interested in checking out the specification of the RX10 which offers the sort of all-in-one solution that is becoming increasingly popular. Unlike the X Vario with its modest 28-70mm zoom, the Sony offers a more useful 24-200mm (35mm-equivalent) field of view range and at a constant f/2.8 aperture. The X vario, as you will recall, has a slow, dwindling f/3.5-f/6.4 aperture range.
My train enthusiast friend Ralf Meier of trainphilos.com has already plunged in and bought the RX10 to replace his much-loved RX100 and I am awaiting his verdict. He is likely to be delighted because the Sony has had rave reviews since its introduction. It comes in at abut £1,050 which is under half the price of the X Vario and, on the face of things, you get a lot more for your money. On the other hand, the Leica has that much larger sensor and a medium-zoom lens that will be hard to beat.
Jay, writing for SonyAlphaLab, reckons the RX10 is the best all-in-one camera ever made:
I know that is a crazy bold statement, but the Sony RX10 really is that good in my opinion! After using it for about two weeks, not only do I want the camera for myself, but it is the best point and shoot style camera I ever used to date! The RX100 was the previous best point and shoot camera I ever used. The RX100 II fell a little short, and the full frame RX1 is just too limiting with the prime lens in my opinion. Don't get me wrong, they are great cameras also, but not in the same league as far as Best All in One Camera. It really needs to be able to do everything and do it well!
I shall be interested to get my hands on one of these beasts to find out for myself if it is as good as Jay reckons.