Last week David Bailey reported on his first visit to New York City with his "light and manageable" bag of two camera bodies, three lenses and an assortment of odds and ends. He made the point that previously he had travelled with a bagful of heavy Canon DSLR gear, so I suppose the Fuji bodies and lenses were relatively lightweight for him.
All the pictures in this article were taken with the 2009-designed Leica X1 with its now-humble 12.2MP sensor. As discerning readers might notice, they were shot not in Hong Kong but in Paris, mostly in wet conditions
This reminded of my wife's experience on a holiday to Hong Kong a few years ago. On this occasion my wife, Val, went with a friend who is a highly acclaimed Australian pro photographer. I will call her 'K' to avoid any red faces. They were going for just six days and flying at the back of the bus so Val was surprised to see K's gear when they met at the airport check-in.
In addition to a sizeable suitcase, K was carrying a hefty tripod and a large camera bag which Val found was loaded with two high-end Nikon DSLR bodies and a wide selection of Nikon lenses, flash gear and other sundries. K was clearly ready for any photographic opportunity.
For the first day in hot, steamy Hong Kong, K carried the bag and the tripod all day. For the second day the tripod was left in the hotel room and by the third day so was the camera bag. K was reduced to just a little point and shoot. Val never saw her use any of the other contents of the camera bag or, indeed, the tripod.
I should not be too harsh in judging K because I also used to believe that real photographers carried a wide range of gear on their travels. If you do not take it why own it? thought I. Indeed there was a time 20 years ago when I carried a big Lowe backpack filled with a Canon SLR body and a selection of heavy Canon lenses and other gear. This load went with me to Africa, the Middle East and also to the Le Mans 24-hour race on a number of occasions. I took some great photos with that outfit but it was definitely a burden.
After a couple of years the penny dropped. All that gear stayed at home and was soon on its way to the salesroom. Then, twelve years ago, I decided that even the combination of my Leica M6 and three lenses was too much to carry around when travelling. From then on, "travelling light' was the only way to go.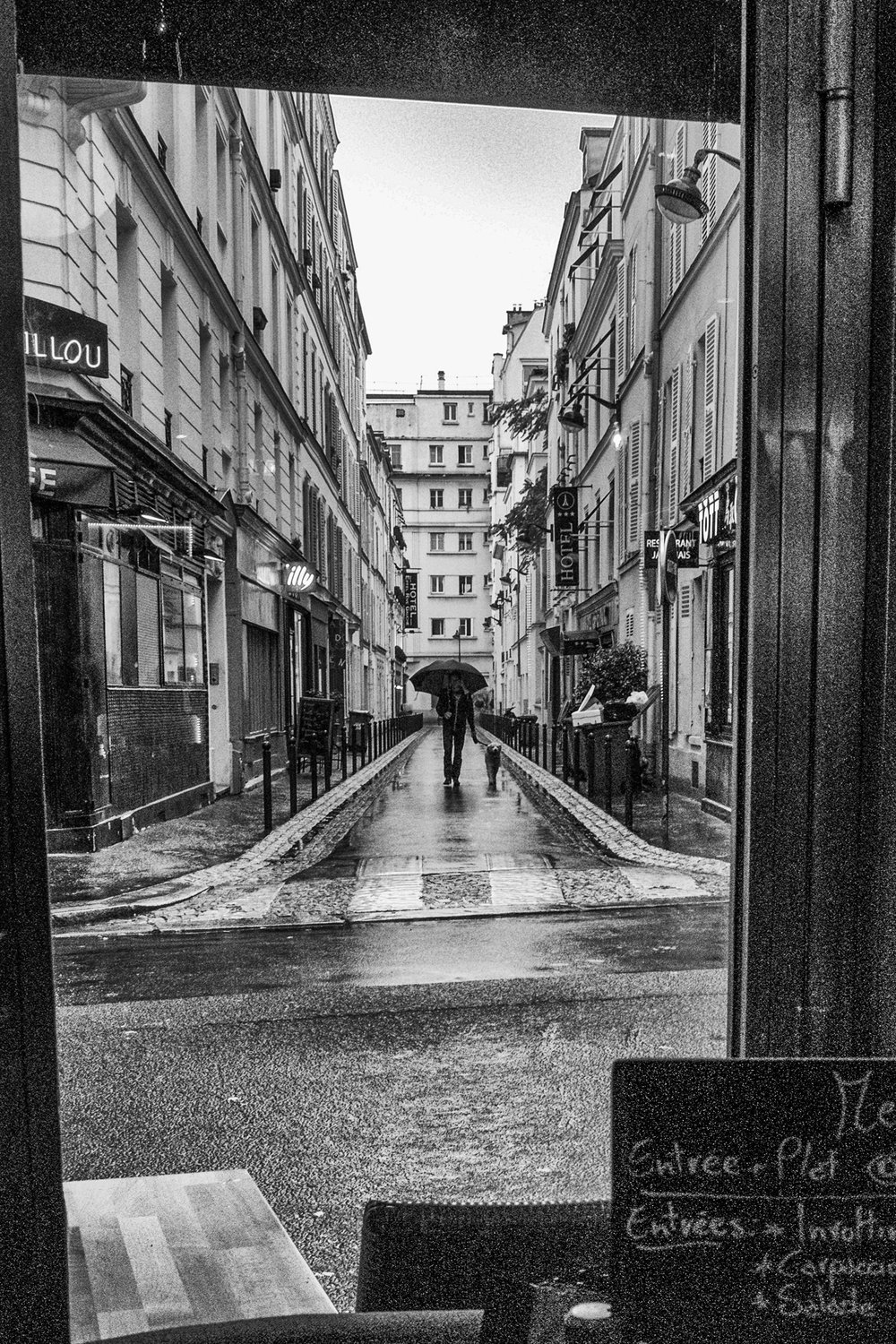 So I sold the Leica gear — not one of my smarter decisions as prices have really escalated since then — and bought a little Canon G7 which I subsequently upgraded to a Canon G9. Then in 2009 Leica released the X1 and I was hooked again. I really got into my photographic groove with the X1.
Having just one camera with a fixed lens can be intensely liberating. However my embrace of the one-camera-one-lens philosophy has not been total. I strayed back into gearland when I bought a Sony a7 and used it with some of the legacy lenses in my stash of leftover camera systems. This excursion was short-lived. I really did not like either the a7 or fiddling around with lenses again; still less carrying it all around.
Also short-lived was a dip back into analogue photography with a very heavy Hasselblad outfit. Nowadays I have four modern Leicas — a Sofort (am I allowed to mention the Sofort on Macfilos, Mike?), the X1, an X Vario and now a Leica Q.
Yet I could have just stayed with the X1 because it is still my default camera. I bought the X Vario because I could not help myself and the Q was a windfall bought with the proceeds of a photo competition win. Now I travel with only one camera — and of course just one lens as all are fixed to their respective cameras.
I am totally convinced that having just one camera and one lens with you leads to better photos as well as saving your back and shoulders.
The accompanying photos were all taken the last time I was in Paris in 2014. I spent a few rainy days as I usually do just wandering with the X1 in my hand. I take very few photos so have no need for spare memory cards or, even additional batteries, and I have not taken vanilla 'touristy' shots for years. Why bother as everyone knows what the Arc de Triomphe and the Tour d'Eiffel look like?
If you'd prefer to see what the X1 can do in colour, take a look at my Myanmar series here
__________________