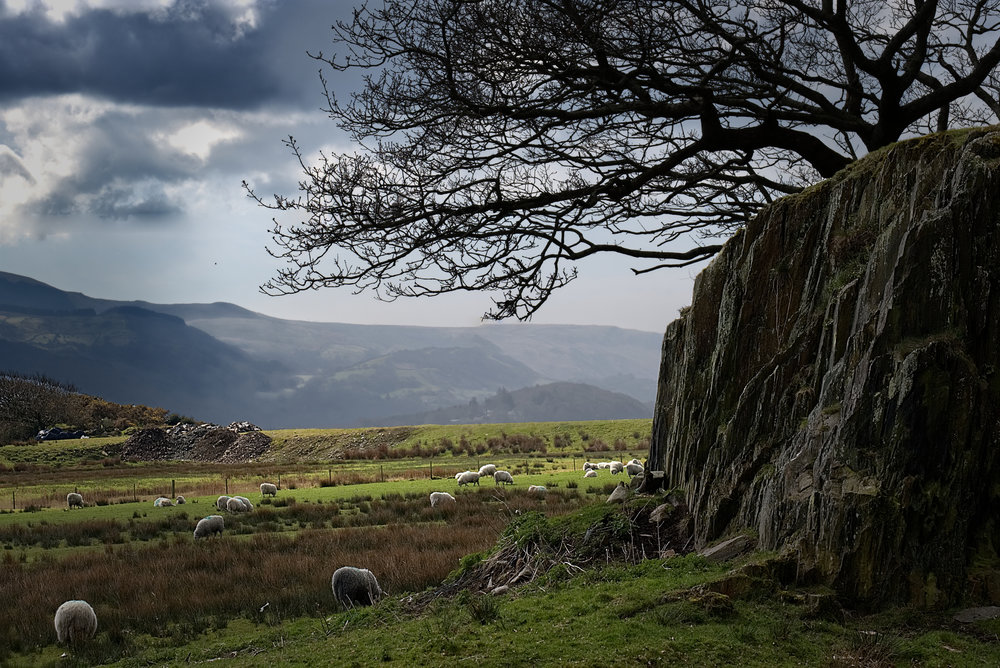 Last week Fuji released version 2.00 firmware for its popular X-T20 camera to supersede version 1.11. I have now had a chance to install and try out most of the new features which are significant enough to deserve comment. Before diving into the detail however, a few general remarks on Fuji's upgrade policy.
Kaizen
The Kaizen philosophy of continuous incremental improvement is an integral feature of the business practice of many Japanese companies, whether camera manufacturers, car makers or widget producers. It is a business philosophy which has been highly influential in the success story not only of Japanese companies but also of other major companies around the world. For all that, I think there are differences in the manner in which Kaizen is implemented from company to company.
For example, Sony have an excellent reputation for the pace at which they introduce new cameras which are much improved on the outgoing models and are often leaders in their class. On the other hand, I do not believe they have a consistent reputation for upgrading the capabilities of their existing models via major firmware updates. For a Sony user, if you want some of the latest features you will probably need to acquire the later model rather than expect major upgrades through firmware.
On the other hand, Fuji has an excellent reputation for enhancing the capabilities of its cameras by regular substantial firmware updates.. This X-T20 firmware upgrade is no exception.
Customer care
For Fuji, it is a case of looking after its customer base not only by having good cameras on a regular two-year update cycle but also by offering continuous improvement of customers' experience with existing cameras by frequent firmware updates with added/improved features. Of course, Fuji would also like you to buy the latest model as well but there is a major difference in how Fuji address the evolving needs of its customers compared to Sony. Subjectively, I see many comments from Fuji users about how firmware upgrades are so significant that they feel it is like having a new camera. I haven't come across Sony users saying the same thing but maybe it's just that I've missed such comments because I'm not looking out for them as much.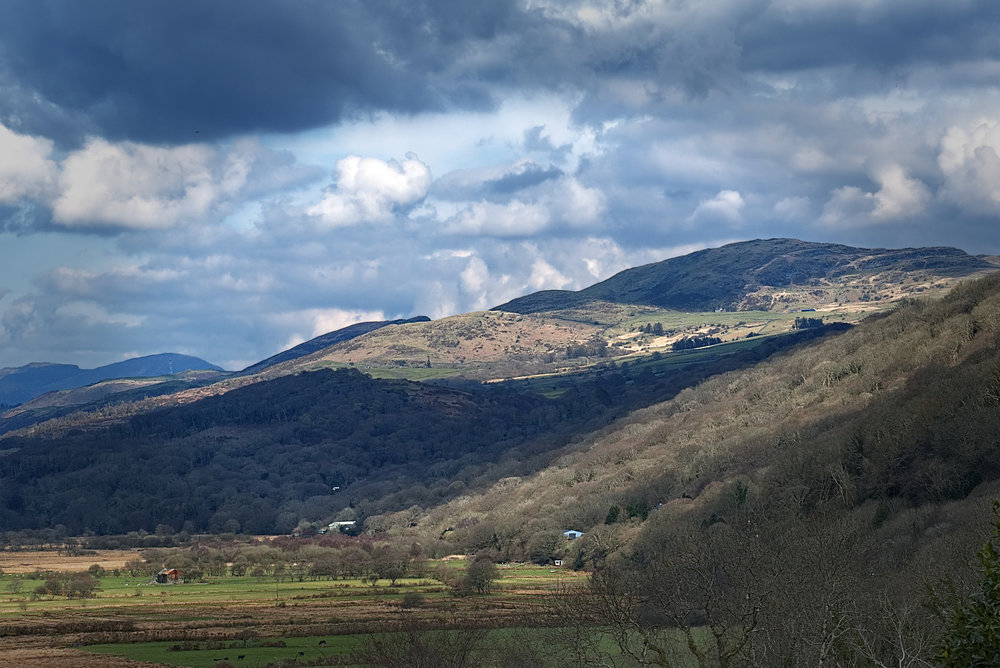 There are indeed negative comments on the internet about Fuji firmware updates. These tend to be from supporters of other brands or, of course, from Fuji users whose particularly cherished update wish does not feature in the latest upgrade. Users of other brands often highlight one feature of a particular Fuji update and criticise Fuji for playing catch up with their brand on this feature. They do not mention other features where Fuji may be equal or ahead!
New in v.2.00 for X-T20
Enhanced AF-C
Thanks to version 2.00 firmware, the X-T20 is now able to track moving subjects twice as quickly as could the previous version. It is also now able to capture up to 50% smaller moving subjects than before. These are both Fuji claims which I am unable to corroborate by direct measurement but there are others who will no doubt do this. However, after a trial on some flying seagulls, I can at least report subjectively that there is a very significant improvement in the AF performance of the X-T20 which will certainly allow me to use it in future with the 50-140mm f/2.8 lens for wild-life or action subjects.
Enhanced Touch Screen Operation
Existing touch screen features on the X-T20 are limited but now the following features are added which in my opinion make the touchscreen much more useful:
The Auto Focus area can be moved when in focus zoom with flick operation.
Pinch-in/out operation in playback mode will be updated to go from full-frame playback to multi-frame playback (Nine-frame view and Hundred-frame view)
Select the frame in multi-frame playback with tap or drag operation or return to full-frame playback by double-tappingQ (Quick) menu selection
Input characters for text entry with touch key-board
Fujifilm X RAW Studio
The X-T20 now joins the list of Fuji cameras which can utilise this software and in-camera processing to output jpegs in a choice of the Fuji film styles. I have previously reviewed this excellent Fuji software but have up to now been able only to use it in conjunction with my X-T2. So it is good to be able now to experience it with the X-T20.
Backup/restore of camera settings via Fujifilm X Acquire
After connecting a camera to a computer via USB cable, the Fujifilm X Acquire software allows users to back up and restore camera settings to and from a file. Copying all camera settings from one camera to another is available. Settings other than date and custom white balance can be backed up and restored.
I have not yet trialled Fujifilm X Acquire but shall do so shortly since this is a functionality I am sure many will find valuable.
Compatibility with the Fujinon XC15-45mm f/3.5-5.6 OIS PZ lens
This is Fuji's newly introduced compact pancake zoom lens.
Improved radio flash controller usability
The upgrade allows users to shoot with compatible third-party studio flash in high speed sync. or TTL mode via their radio controllers.
RGB histogram display and highlight warning
If you press the function button in the histogram, RGB histograms and highlight warnings (high brightness portion will blink) will be displayed.
For me it is excellent to be able to press the function button to which I have assigned the RGB histograms and instantly review them as well as the master histogram. At the same time, the bright portions, out of sensor range, blink in warning. Once this is assessed, a further press of the function button removes these items from the EVF display and I can return to framing and composition. Good work, Fuji.
Enlarged and customisable indicators for information
The upgrade allows users to enlarge indicators and information in the viewfinder or monitor. This upgrade will also enable users to customise where the information is shown on the display. When enlarged display is in operation, some icons are not displayed — such as distance indicator, focus frame, focus mode, focus warning, microphone/remote release, AF+MF, button lock and sound and flash indicator.
Both the above improvements are welcome and make the EVF and LCD experience even better when taking shots. This is particularly helpful for older users (myself, for instance) and or those with glasses (myself ditto) Again, this customisation and simplification of essential information is helpful in maintaining attention on composition and creativity.
AE optimisation when face detection operating
Aimed at users of face detection which is not me.
Commitment
There is no doubting Fuji's consistent focus on its customers' requirements including the user experience with cameras out in the field. Firmware updates which include regular big feature product improvements make customers very happy and engender great loyalty in the customer base. I would argue, regardless of the relative merits of different cameras made by different manufacturers, that using a Kaizen approach to improving the experience of those who have already purchased your cameras is a crucial differentiator among camera manufacturers. Of course some other brands may also share this philosophy, in whole or in part, but Fuji users should be really appreciative of what they are getting! I am eagerly awaiting the release of the new firmware for the X-T2 in May. Kaizen goodness!
All images taken with a Fuji X-T2 and 50-140mm f/2.8 at the estuary of the River Mawddach (Afon Mawddach) near Barmouth and Dolgellau, Gwynedd, North Wales
_____________