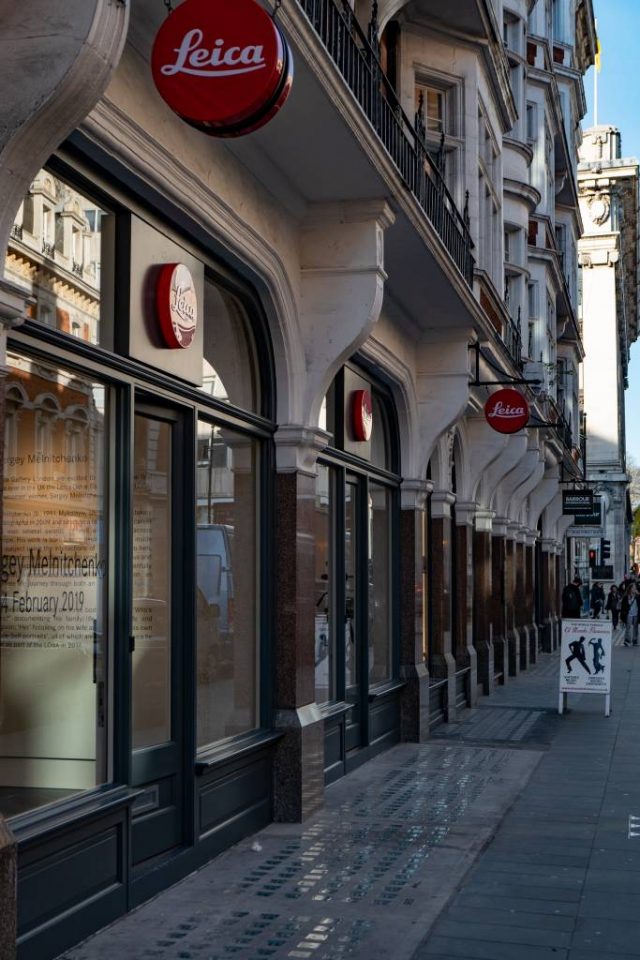 Today I went along to Mayfair to check on the new Leica Store and Gallery in Duke Street. I can confirm that it is ticking over nicely and the spacious new area — two normal-size stores knocked together — is a wonderful bas for sales and after-sales activities such as the Leica Akademie under the command of Robin Sinha.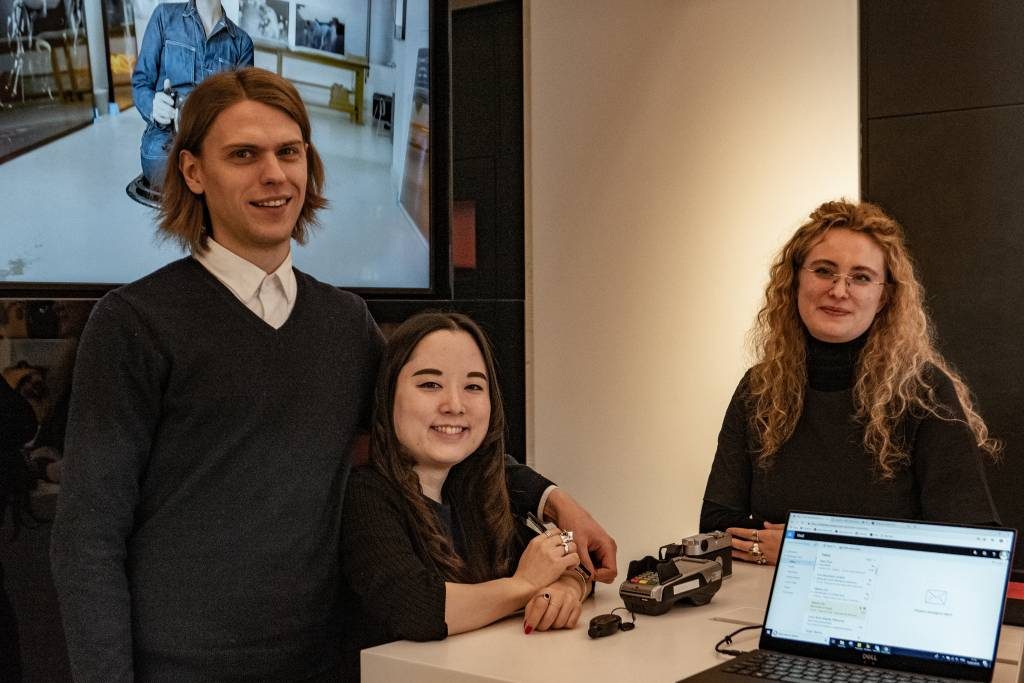 Personal visit
I had to go to see for myself because earlier this week I got egg on my face by showing a construction site and suggesting it would be ready by February 28. Unfortunately, this was one of the stock items I'd had in the queue during the one-week break in Macfilos service. It published and then I began to get reports from readers that the store was in full operation on the date of publication. One reader told me he had bought a Q-P and that the store certainly wasn't a building site.
So to set matters to right, here is a glimpse of the new Leica Store in action. As I mentioned in the previous post, it is in a much busier area, not far from Selfridge's department store on Oxford Street, and the staff confirmed that it is attracting much more passing trade than did the old premises in Bruton Place (which remain open for the time being, by the way).
Light finger territory
Our contributor Paul Glendell (he of Classic Cases) raises an interesting point, though. Back at the rather secluded Bruton Place, customers could often take a camera or expensive lens outside to get a feel for use in the wild rather than inside a store. Paul suspects — and I feel he is right — that Leica will need to be more circumspect in the far more public environment of Duke Street and Oxford Street. That's a pity, but, if so, it is probably a price worth paying for the much greater exposure the brand will gain in one of Europe's most popular shopping areas.
The store certainly offers a much quieter and far more spacious opportunity to see and handle Leica's finest. I couldn't help noticing the section of the display cabinet devoted to four of the finest lenses in the M lineup — the Noctilux sisters, 50mm and 75mm, the 35mm Summilux and the 50mm App-Summicron. Pure lust. But that's what Leica hopes will be the feeling engendered in all its new visitors…..