My friend and Macfilos contributor Adam Lee is now back in the UK after living for a few years in the Gulf. His precious 1957 double stroke Leica M3 is home as well. To celebrate, all three of us met for coffee at H.R.Higgins's emporium across the road from the new Leica store and gallery in Duke Street.
Dilly dally
Adam is still glued to the M3, as I implied, but when we met he was dillydallying with an M6 he'd found on an auction site. No sooner said than sold. It arrived the next day and he reports that the body turned out to be in pristine condition.
It's a Wetzlar-made M6 Classic from 1986 and I am looking forward to trying it out when we go out for a spot of street photography in the near future.
I'd taken along the Q2 to show him. But when I opened the Billingham I realised I'd picked up the CL by mistake. They all look the same, you see.
Site optimisation
Frustrated in that respect, we turned the subject towards to Macfilos, the recent move from Squarespace to WordPress and ways to increase readership. Adam agrees with me that the main ingredients for success are a regular daily post (✔︎), good writing (✔︎, not so sure about that, though, see below), good photography (half a ✔︎) and good SEO (half a ✔︎, getting there).
Interesting about the writing. Grammarly insists on pulling me up for using the passive voice. But I like the passive voice. I'm sorry, I can't help myself. Macfilos is littered with passivity. I've tried being a bit more active but it doesn't work for me. I'm also told my sentences are too long. But I do try. To keep them short is good. So they say.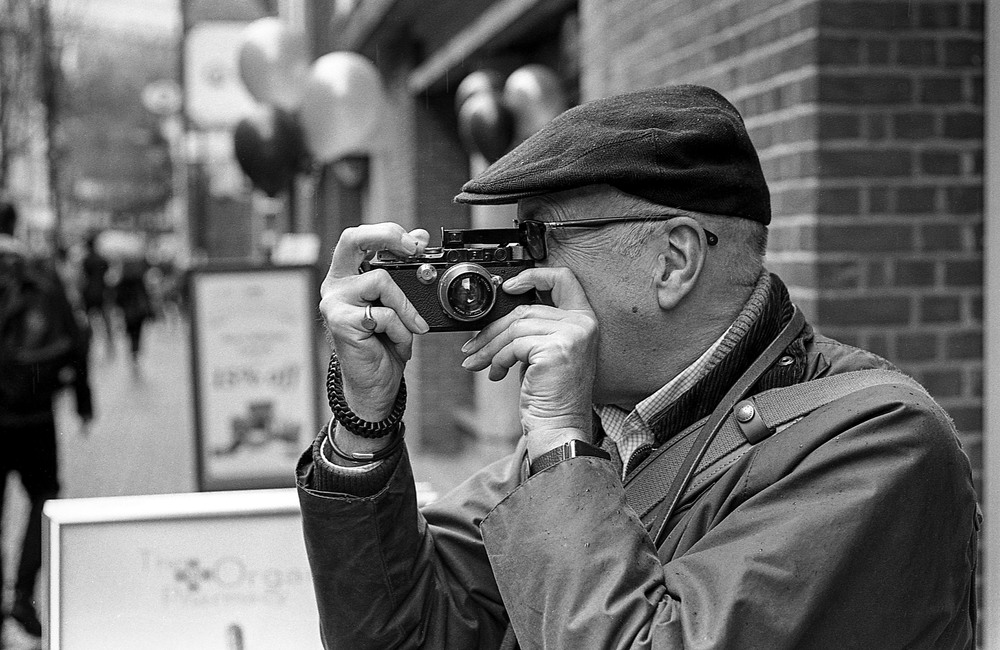 One imponderable about website management is the best time of day to post. Adam believes 9 pm in the UK is optimum for a worldwide audience and he finds that it pays off for his YouTube videos and Instagram postings. But whatever the time, it is important to stick to the routine, posting at exactly the same time every day.
World-wide
Food for thought, although I suspect most Macfilos readers are not as active late at night as Adam's guitar followers. Up to now, though, Macfilos articles have appeared around 10 am UK time. It's interesting that 28% of readers are in the USA, between five and eight hours behind, while only 17% are in the UK. The rest are fairly evenly spread around the world, with no less than 3.7% being in Australia. I imagine that must be John Shingleton and Wayne Gerlach clicking repeatedly to see how many comments they've harvested on their latest article. Or perhaps Macfilos is becoming Ozziecentric?
All this has led to a change, as you might have noticed. The daily post is now scheduled for 7 pm (a compromise on Adam's suggested 9 pm) and the MailChimp newsletter to subscribers will go out an hour later, at eight.
It will be interesting to see if this makes any difference. We will stick to it for a few weeks, as Adam suggests, and then make a decision for the future. In the meantime, any views from readers are welcome.
Related articles