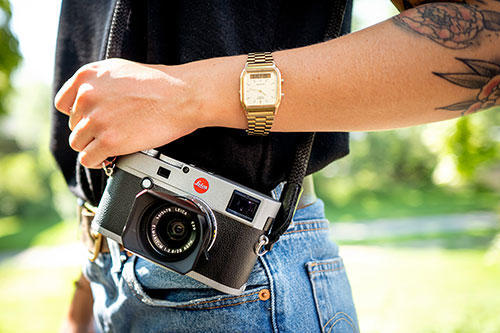 Yesterday's Leica M-E announcement seems to have gone off better than I anticipated. Judging by some of the comments to the article, it looks like a cheaper M is welcome. The only question mark, as I said, is that this is reported to be a limited run of only 750 cameras for the world. It would have been far preferable if the M-E had been announced in early 2017 and allowed to run alongside as a budget alternative to the M10.
Reader Le Chef makes this point: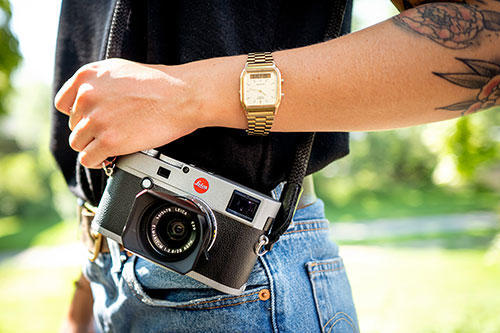 The idea of monetizing old product makes perfect sense but…What is odd is why the delay in offering this camera? It smacks of a marketing team not having their eye on the ball.
Affordable
Mark Kronquist points out that Leica has been offering affordable entry-level cameras and cites the I/II/III c and f models, the Leica R4-S and the R-E:
While the top end should be just that, I would like not to have to wonder (yet again) if Leica will die and I think (Marketing is my profession) a lower barrier to entry into the M system will be positive for all in the community.

Surprised and delighted! Now if Leica would just ally themselves with 7 Artisans as they did with Minolta (M Rokkors), and brought in affordable R lenses from Minolta and Sigma that would be lovely! THANK YOU Leica may you sell 75,000 (not just 750)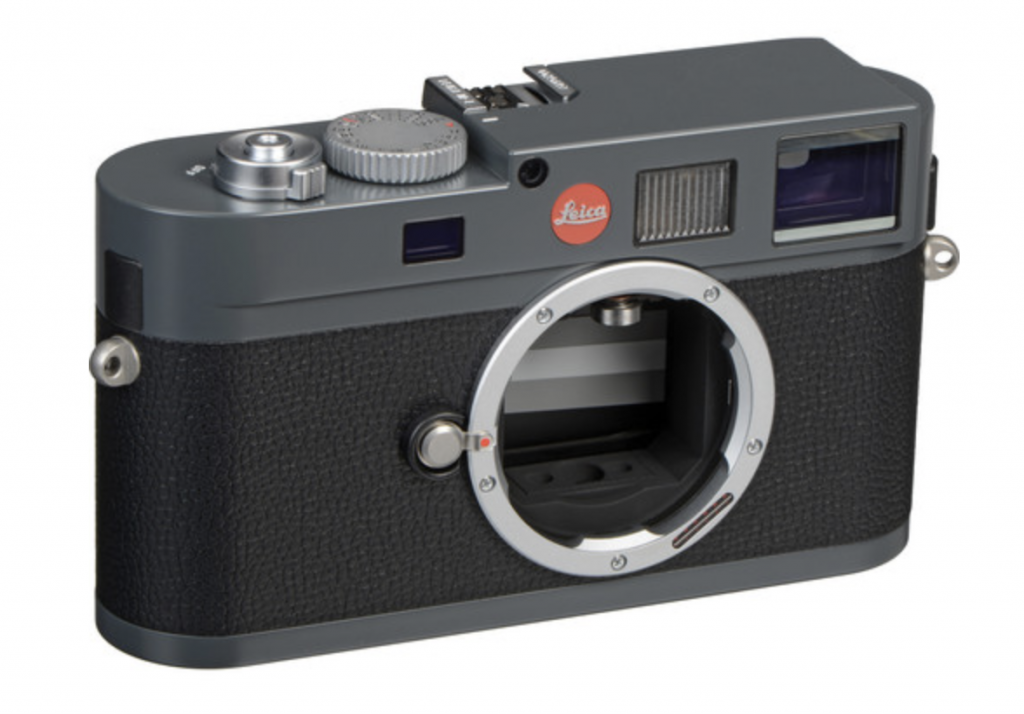 No negatives
Reader Jason agrees and feels that the M-E is a positive move for Leica:
I don't really see any negatives in this one for Leica. They get to move some redundant chassis/sensors, the camera is inferior enough to the M10 to not be counterproductive at that price and they may attract new Leica owners into the fold who won't spend $10k but may be willing to find 6-7k for German quality. This is a far different proposition than many of the limited editions/niche cameras, where they often charge more for less.
Dave Seargeant's feels that it makes sense for Leica to offer a cheaper, or alternate route point of entry for the M range and goes on to make an important point:
Remember each camera will need a lens, and the 240 has possibly long since paid back its R&D costs, so it in theory should be cheaper to knock these out to a new market, and each requiring a lens could make a few quid to the Leica coffers. It is a shame they didn't get further with research on the CCD sensors in the M9 and find a way to bump that in to the 240 body.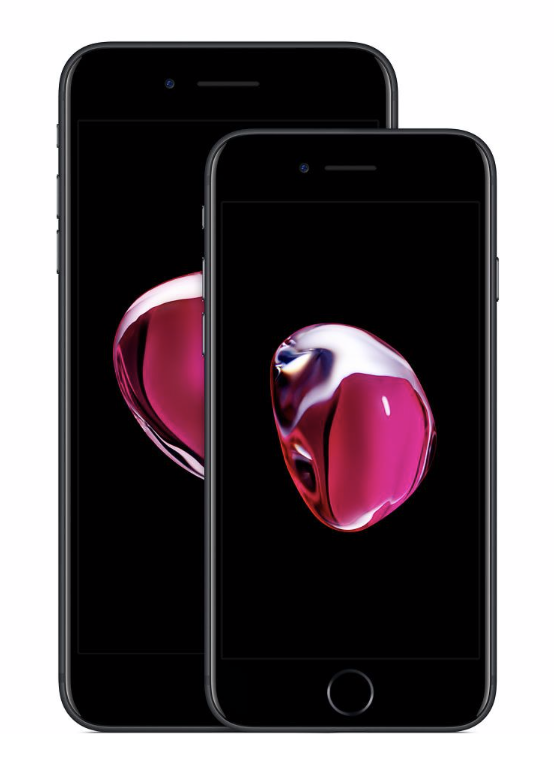 Cheaper entry point
Yesterday I mentioned Apple's policy of keeping earlier models in circulation as a cheaper entry point of potential buyers who might otherwise be seduced by Android phones.
In addition to the current flagship iPhone XS, which starts at £1,000 here in Britain, there is the XR, starting at £749, the iPhone 8 from £599 and the iPhone 7 from £449. There is thus a wide range of entry points for anyone wanting to buy an iPhone. There is absolutely no reason why Leica couldn't emulate this policy.
If Leica had kept the M240 running, probably as the M-E, in tandem with the M10, I think it would have been attractive to many buyers. The new M-E could also be successful, so it is all the more disappointing that only 750 will be made — something which does indeed lead to the suspicioun that the parts bins are being cleared.
M10 M-E
When the M11 arrives, possibly in 2020 but more likely in 2021, it will almost certainly have a larger sensor in the mid forties. And as we know from reaction to the Q2, this is not universally welcomed. Many buyers will be satisfied with the M10's 24MP and would continue to buy it as the M-E.
There's a further factor which helps support this argument. Back in 2014 when I asked Stefan Daniel about reducing the size of the M240 he said that the company's ultimate aim was to produce a digital camera with the same overall dimensions as the M3.
Many consider to be the all-time perfect form for a rangefinder camera. It is small enough, but not too small, heavy enough, but not too heavy, and feels good in the hands. At the time, the then current M240 was already seen as too bulky.
Just right
While Stefan's goal wasn't quite reached with the M10 — it is a few millimetres higher than the M3 — Leica did get it just right. I do not think there is a demand for a yet-lighter M11 and, if Leica has sense, it will not change the overall appearance and form factor of the M11 when it does arrive.
So, apart from the prospect of faster processing, improved dynamic range and low-light performance (which is not always guaranteed anyway with a larger sensor), the current M10, or future M-E, would still have a place as an economical entry rangefinder.
If we go back to Mark Kronquist's argument about the historic evidence of Leica offering entry-level models, we need look no further than the M2 for an example.
The M2, confusingly for non-Leica followers, came after the M3. When it was introduced in 1957, three years after the M3, it was envisaged as a lower cost alternative to the popular but expensive M3. The main difference between the two models was the external manual-reset film counter and the addition of 35mm frame lines.
The latter, paradoxically, actually improved on the usability of the M3 and the M2 gained and has maintained popularity in its own right. If you want to see the differences in detail, check out page 39 of the Leica Pocket Book which is available here from Red Dot Photo Books.
The new M-E, therefore, makes perfect sense. It is just a little too late to the party and will be available in such small quantities that it will have little bearing on the rangefinder market.