The prospect of an M camera with EVF instead of the rangefinder is unlikely, as is an M body with stabilisation. During the discussion with members of the LHSA – the International Leica Society – last Friday, production director Stefan Daniel touched on the persistent rumour that there would be an M body with an EVF instead of the rangefinder.
He said that there had been many discussions on the subject within Leica and there are "pro-people and con-people". But, he said, the M stands for Messsucher, the traditional rangefinder, and if you take that away it would no longer be an M. An electronic viewfinder would be a nice addition but it can be found on other cameras such as the SL2. The likelihood of a pure EVF M body is "highly unlikely". However, he did not mention the possibility of a hybrid finder.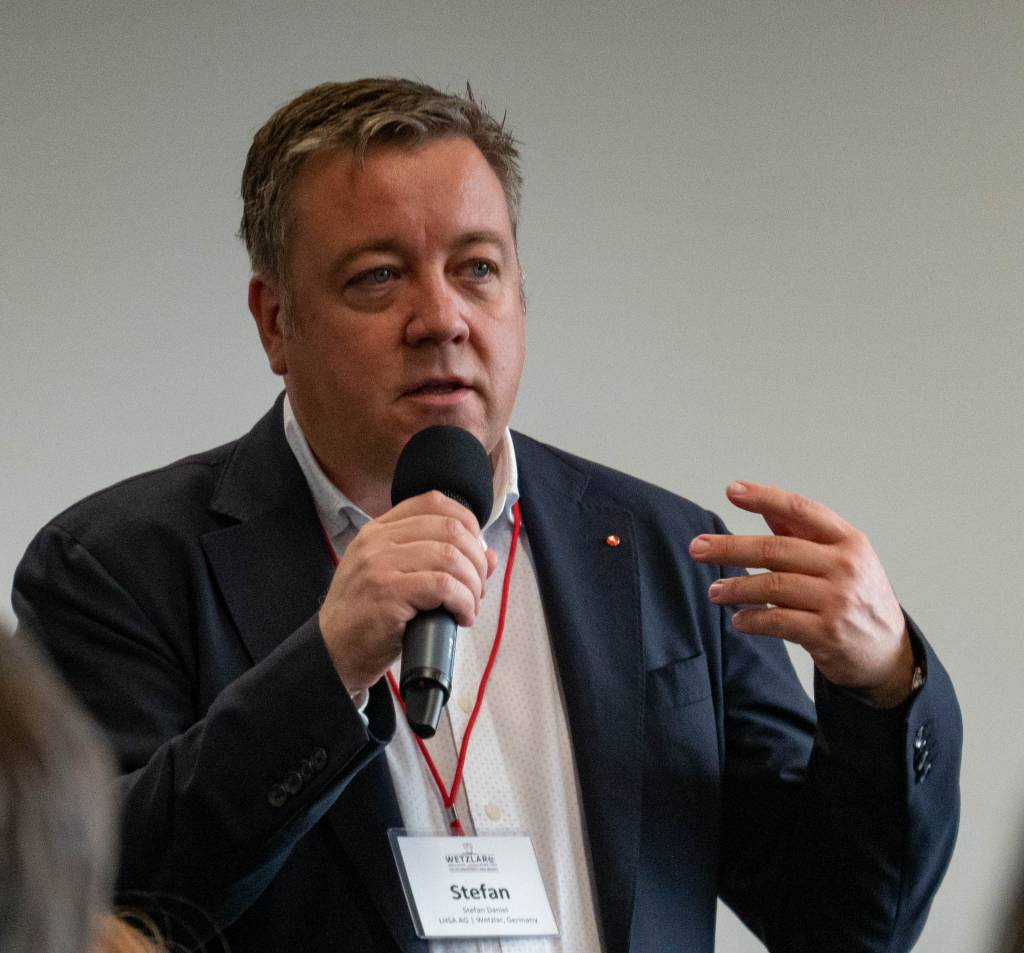 Is IBIS feasible?
Mr Daniel was asked if the next M would have in-body stabilisation. He said that IBIS is desirable and would work well with M lenses as we have already seen with the SL2. The problem, however, is that IBIS would make the camera bigger, in particular thicker.
He said that we would be returning to the dimensions of the M9 and that would be a step backwards after all the efforts that had been made to make the M10 thinner. He did say, however, that if it became feasible to introduce IBIS without increasing size it is something that could be done quickly.
Monochrome M-D?
Asked if there were any plans for a monochrome version of the screenless M10-D, he said that the idea was not impossible but it would depend entirely on there being sufficient interest. It is something that is foreseeable, he said.
He was more positive on the question of a higher-resolution sensor for the M10. He advised us to "stay tuned. If we can do a 40MP monochrome sensor we can do colour as well".
The subject of an updated Visoflex for use with the M was also raised. The current Visoflex is a six-year-old design. Stefan Daniel said that they were working on the idea but there was no timescale at the moment. Presumably, a more modern Visoflex will be necessary for the launch of the next M camera and LHSA members were hoping for backwards compatibility with the M10. However, Mr Daniel didn't comment on that possibility.
Development time
When asked for a sense of how long it takes to plan and produce a new model, Mr Daniel said that it very much depended on whether it was a product variant or a completely new project starting with a blank sheet of paper.
For example, the M10 was a completely new development compared with the M Typ 240. For a new model, it takes around 30 months from deciding, obtaining board approval for the funding and starting from scratch. Looking back, however, it sometimes takes much longer. He cited the first intention to produce a mirrorless camera dated back to 2007/2008 and there was then a discussion about the merits of turning the R system into digital or to do something completely new.
As another instance, he had first had the idea of a monochrome sensor back in 2005 and some rough calculations had been made. But it was only in 2010 that the company decided to take the idea further.
If you are interested in joining the International Leica Society follow this link.