The M Files Part 2
A rangefinder camera with unique wide-angle abilities, a brand name from the past, a much sought-after body: All this is true for the Voigtländer Bessa R4M. In this review, I share my experience with this first "not-quite-M-Leica" camera in The M Files series. In common with the other cameras I shall be reviewing, the Bessa sports an M mount, but obviously lacks the magic red dot.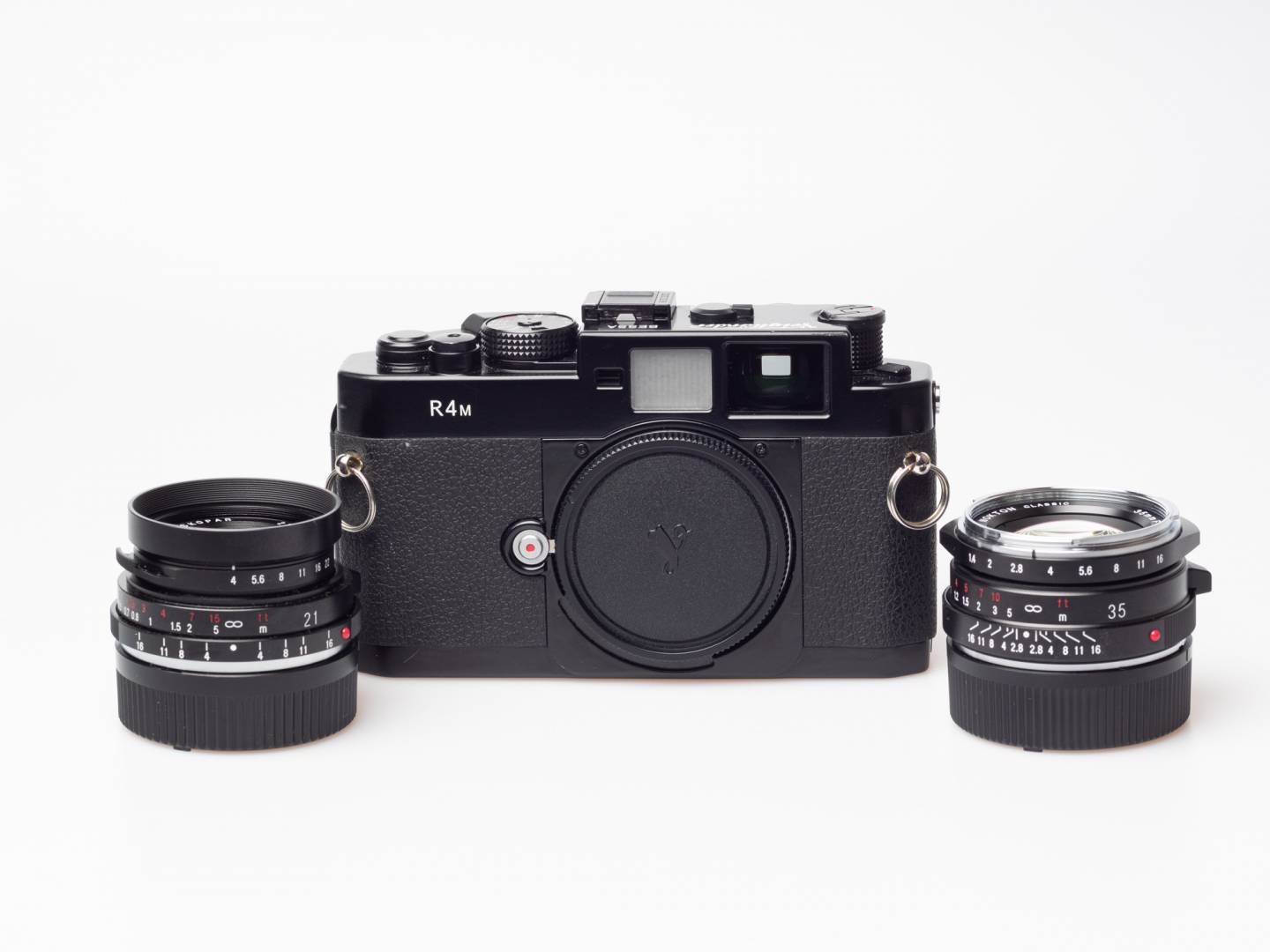 In this review, I will give you an idea what the Bessa R4M camera is like. After the general introduction, this is the second article in our series on rangefinder cameras with an M bayonet but are expressly not classic Leica M models. All images shown here are made with the Voigtländer Nokton Classic 35/1.4 II and the Voigtländer Color-Skopar 21/4, and I will provide you with some opinion about these lenses, too. This will be the general approach in all episodes of The M Files project published over the next few months.
Voigtländer, Ringfoto, Cosina—what they have to do one with another
The brand name is somewhat misleading. Voigtländer, founded in 1756 at Vienna and grown to strength in North-German Braunschweig, has not been a manufacturer of photographic equipment for decades. This formerly proud company's fate is a paradigm for the decline of Germany's photographic industry, but that is another story.
Here, it shall suffice to clarify that Voigtländer is a trademark of the German Ringfoto Group of retailers and that Ringfoto, now under the name United Imaging Group GmbH & Co.KG, has lenses produced by the Japanese manufacturer Cosina to excellent standards.
Of course, there is no Leica magic the products. The Bessa comes in reasonable packaging—a simple cardboard box, but stable. The manual is also functional, no more and no less.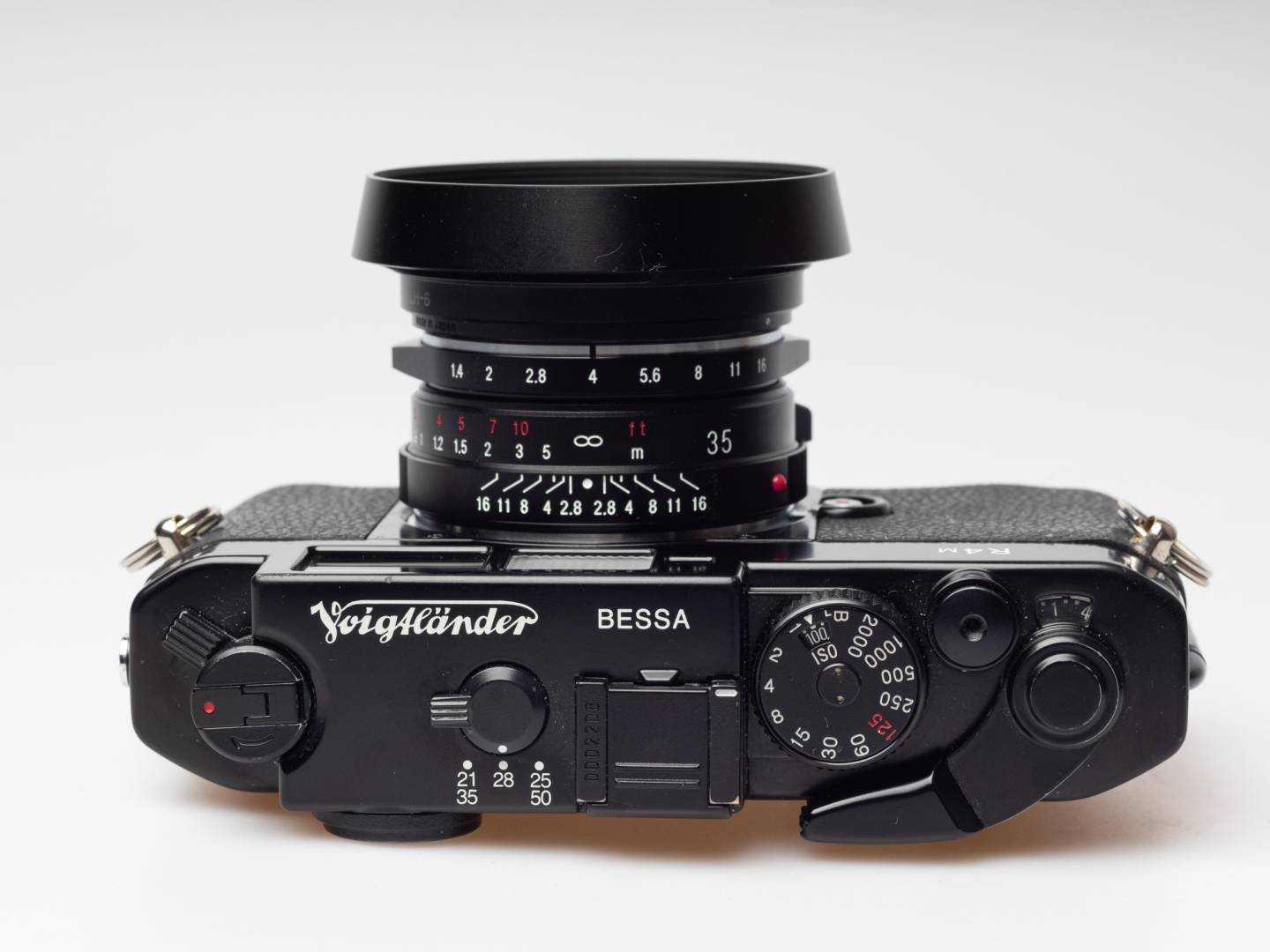 The Bessa R4 with and without electronic shutter and auto exposure
Probably to promote the lenses—initially with Leica screw mount and, following the expiry of the relevant patent with Leica M bayonet mount—Cosina started to produce rangefinder cameras in 1999. The company has a long history in making SLR cameras, mainly as a manufacturer for other brands (also another story). However, the last (so far) Voigtländer 35mm rangefinder camera was the model R4 which was built in two variants: the R4A with an electronically controlled shutter and auto-exposure; and the R4M with an all-mechanical shutter.
If you wish to know more about the camera's history, I can only recommend Stephen Gandy's enormous knowledge, he is specialised in rangefinder cameras and accessories, and his website is far more than an online shop for Voigtländer products.
Exposure metering and its excellent ergonomics
The R4M has TTL exposure metering, but no auto exposure. The reading is shown in the rangefinder with red values such as -2.0, -1.5… up to +2.0. If your exposure is correct (based on an 18% grey value), you will see a red circle. If you happen to see nothing and empty batteries are ruled out, activate the transport lever.
The electronic exposure meter circuit will not work if the film is not wound and the lever is in its standby position; this replaces the missing on/off switch. The camera has a shutter with metal blades that gives you times from 1 second to 1/2000 of a second.
The film is inserted as in every modern camera apart form a Leica M. You lift the rewind knob (mind you, there is a small lever that secures the mechanics against the unintended opening of the back door), the back swings aside, and you put the tongue of the film in a spool.
The only M mount camera to use 21 and 24/25 lenses without external viewfinder
The unique thing about the R4M is the viewfinder. With its very low magnification of only 0.52, it shows the reality heavily reduced. This enables the inclusion of frame lines for lenses as short as 21 millimetres.
Frame lines do not appear automatically according to the lens used (well, that's logical—there is no device at all for this on M mount lenses below 28 millimetres). You can and must manually select between a pair of 21 and 35-millimetre frame lines, 28 millimetre stand-alone, followed by paired 25- and 50-millimetre frames. This is really smart as 21/35 or 25/50 are very attractive and convenient combinations to work with.
Handling of the camera is good. Not as smooth as a Leica M, it sounds a bit less distinguished, more metallic. The film advance lever has pretty good geometry, and the viewfinder is bright. Nothing to complain about. On the contrary: Ergonomics of the Bessa R4 are really pleasing. If you like, you can add an external device for faster advance… let me call it a poor man's Leicavit. I will write about it in the Bessa-T review, which is one of the next articles in this small series.
A camera that is easy to use…
In practical use, the camera is a pleasure. If you love shooting wide-angles and you are annoyed by external viewfinders (they suck when you put your camera in your bag and when you take it out again, they are not very precise, and they are quite expensive), you have no other option.
The downside is: precise focusing with longer lenses can be difficult. I ended up with quite a few pictures taken with the 35/1.4 wide open in which the focus turned out to be far from perfect (after I retained the film from the lab and without a chance to repeat the photo as you would do when shooting digital and checking the image on your monitor).
With a fast 50 lens, it will be even more difficult. To give you an idea: The 50-millimetre frame lines are about the size of the 90-millimetre frame lines on a regular M6.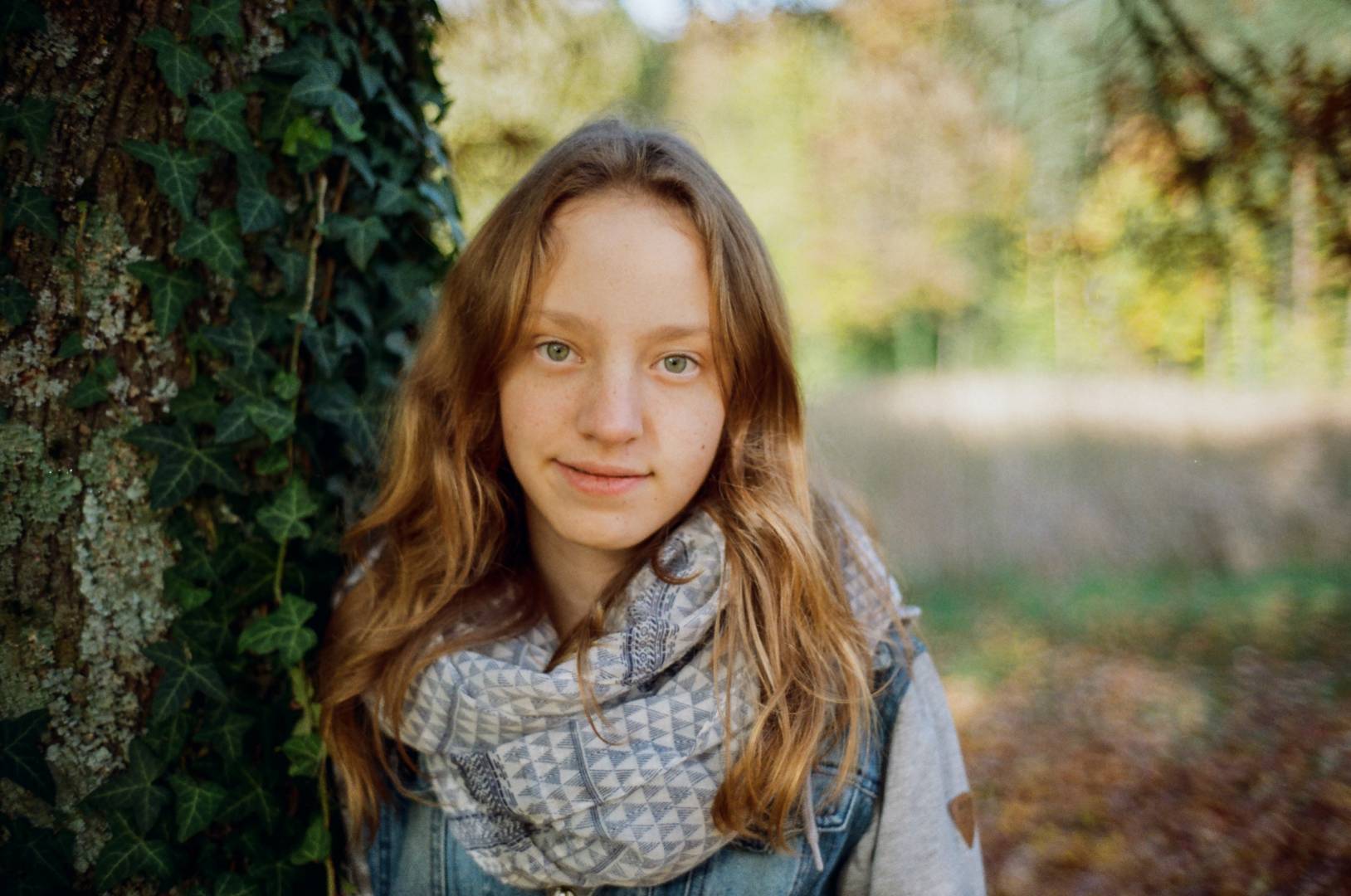 … but focusing accuracy is limited
According to Stephen Gandy, the Bessa R4's effective base length of the rangefinder is only 19 millimetres (37 millimetres base length, and this multiplied by the magnification of 0.52).
This is no issue with super-wide-angle lenses with their loads of depth of field or with stopped-down moderate wide-angles. Furthermore, on film, you will not indulge yourself in pixel-peeping in 200% magnification in your post-processing software. But let's be honest: Sharpness can be a tricky issue with this camera.
The 21 Color-Skopar is a no brainer for analogue shooting
However, the lens combo of 21 and 35 is a perfect fit for this camera. For reportage and landscape work, you have all you probably ever need. The 21/4 Color-Skopar gives beautiful results on film, and it is so tiny that you almost can't help falling in love with it.
If you had no weakness for pancake lenses so far, this little Voigtländer might change that. Furthermore, it is sharp from f/4, has a nice colour rendering and good contrast. Flare resistance seems better to me than stated by some reviews (probably the coating was improved at one point). For its very moderate price, almost a no-brainer if you are into analogue photography.
The lens comes with a very small screw-in hood. It is no big help in reducing flare, but it prevents you from getting your finger in the image. In contrast to shooting an SLR, you will not notice this when looking through the viewfinder!
Used on a digital body, you will experience cyan or magenta margins—even when used with the M10 that otherwise proved to be the least prone to such issues in my tests (compared to the SL and the M262). You can try the lens profile for the 21/2.8 pre-ASPH (11134), it brings an improvement in many situations, but no full remedy.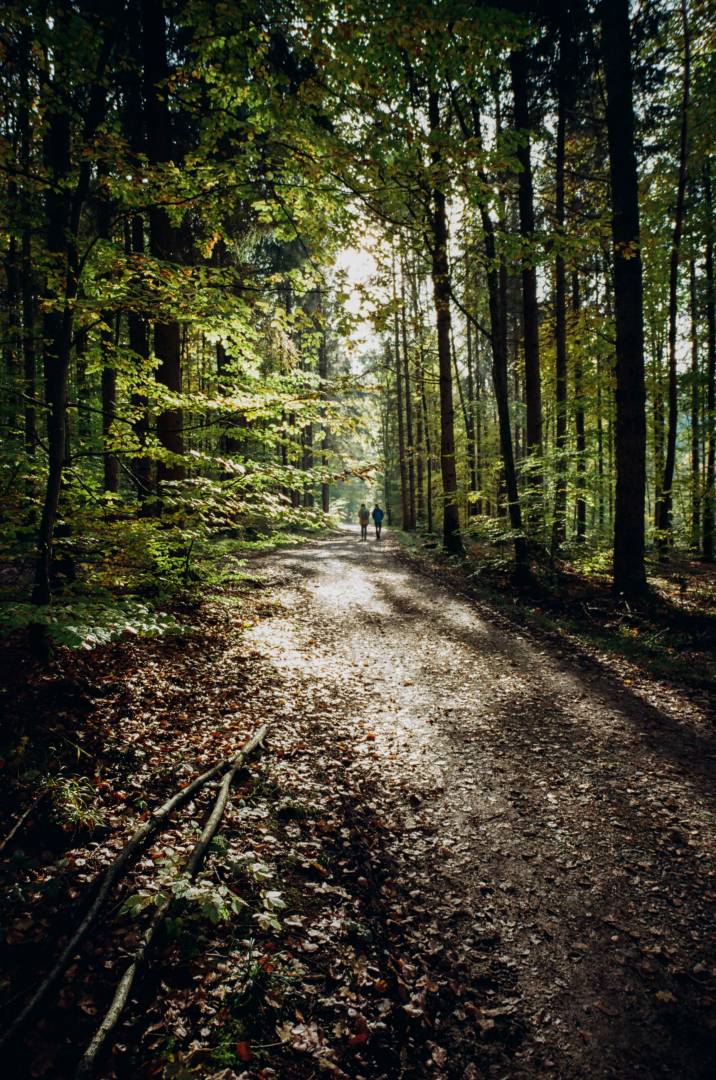 The 35 Nokton? Well, if you like its special rendering, you might start to love it
The 35 Nokton in its second edition is a competent lens for analogue use, a bit soft wide open but sharp and contrasty from f/4 onwards. It is also quite small and reminds me externally of earlier Leica 35 Summiluxes as it has a quite similar aperture ring and a focusing tab (both can also be found on the 21).
Bokeh is special and has kind of a swirl; you can sometimes find it nervous. I have seen better in 35-millimetre rangefinder lenses… but I have never seen a fast 35 that offers you such value for money.
It would be best if you bought the beautiful hood, too. It is ridiculously expensive given the very affordable price of the lens itself, but it helps control flare. If you can live with a lens that is a bit soft wide open and that has exceptional bokeh, you might also consider using it on a digital rangefinder or other mirrorless cameras. You will most likely not encounter problems with magenta fringes.
If vignetting in wide-open use annoys you, try the lens profile for the Leica Summilux 35/1.4 pre-ASPH (11134); it will correct the light falloff decently.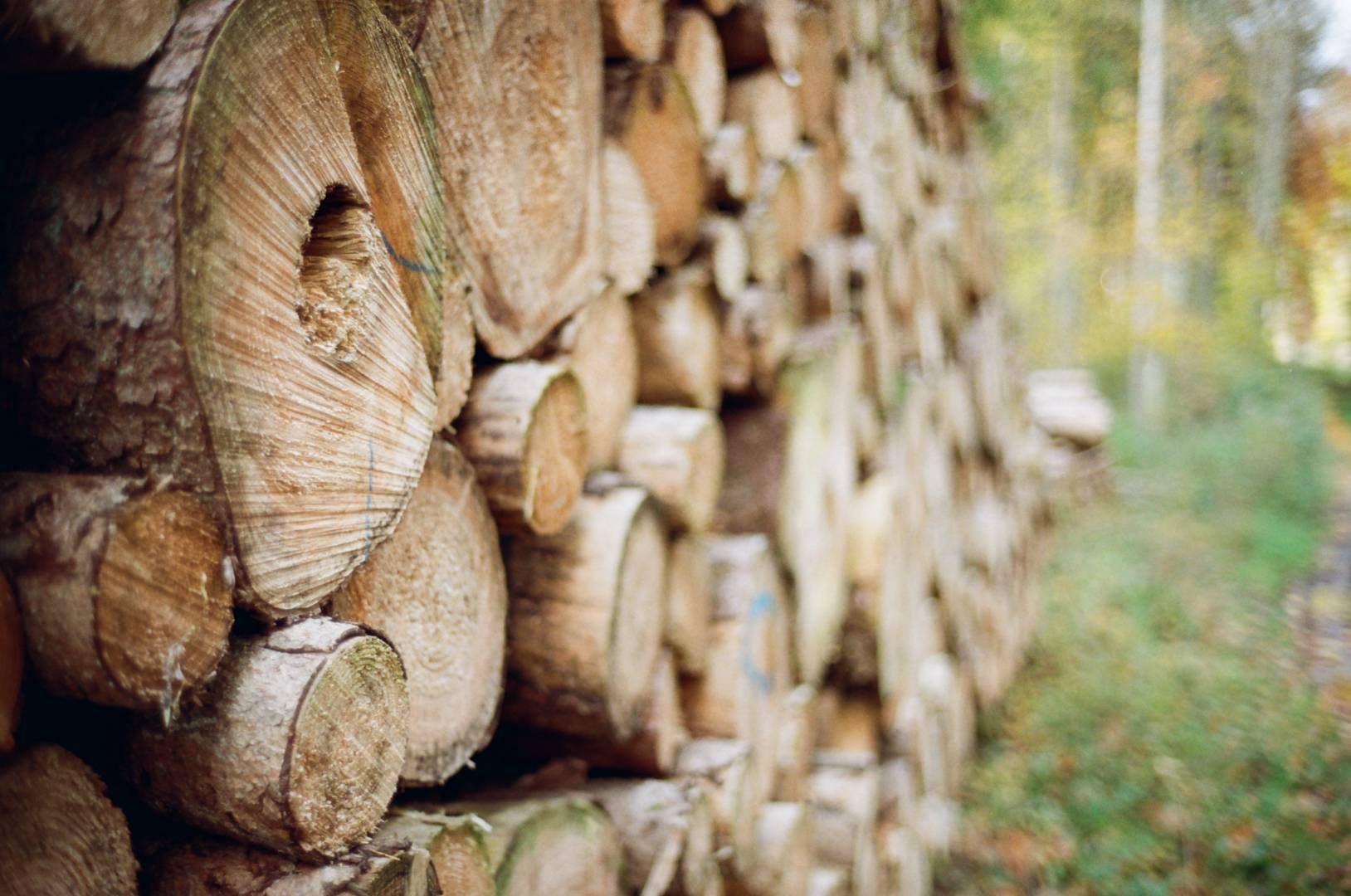 Small and not too pricey: nice Voigtländer travel kits
A small Billingham Hadley Digital (pun intended) loaded with the Bessa R4M and the two lenses provides an efficient landscape or travel setup. It weighs less than a kilogram even with a good supply of films and is easy to handle.
If you work with black-and-white film, do consider the Voigtländer 35/2 or 35/2.5 instead. With your Tri-X at ISO 400, you can live without the extra aperture stop, but you have identical 39-millimetre filter threads on both your lenses (the 35/1.4 has a 43-millimetre thread which is not very common), so you need only one yellow or orange filter.
Conclusion: For analogue rangefinder photography, the Bessa R4M is close to perfect
To sum up, the Voigtländer Bessa R4M is unique, and you can't compare it to any other rangefinder camera. If you want to shoot 21 or 24/25 without an external viewfinder, this is your only option. A pity that Leica did not have the courage to realise such a concept instead of the M6TTL 0.58. Despite its low viewfinder magnification, the Leica nevertheless shows no frame lines for lenses wider than 28. What a lost opportunity!
The number of Bessa R4 cameras is very limited because production was discontinued in 2016. Try on eBay, there are frequently Bessas from Japan (where Voigtländer seems to have a remarkable fanbase), but the cameras are never cheap. I prefer an R4M over an R4A, because mechanical cameras are less prone to failure, can be repaired better and do not depend on a battery.
I thank Lichtblick and Leica Store Konstanz for their help with providing some accessories used for this review. Both are highly recommended; they take phone or mail orders and offer shipping also outside the EU. If you have one, please do not forget to support your local photo equipment dealer in these challenging times. Once you feel what you have lost with these independent stores, it is too late. And you do not want to find yourself in a world in which a few multinationals rule over our consuming habits and needs.
---
The M Files: Get in-depth knowledge of M-Mount lenses, cameras and suitable accessories
The M Files is an ongoing project on Macfilos that focuses on photographic equipment with or for Leica M-Mount, made by companies other than Leica or which are otherwise not part of Leica's M system. It follows a more or less encyclopaedic approach without being scientific. The focus is always on the real-life use and useability of cameras, lenses and other items. Products covered by The M Files include cameras, lenses, viewfinders, light meters and more. Some of the brands in the growing list are Contax, Konica, Minolta, Rollei, Voigtländer and Zeiss. 
Click here for the M Files Navigator, which gives you easy access to all articles and reviews by product type and brand.
Die M-Files: M-Mount-Objektive, -Kameras und passendes Zubehör jenseits von Leica M
Die M-Files sind ein Langzeit-Projekt, das sich auf Foto-Ausrüstungsteile mit oder für Leica M-Bajonett konzentriert, die von anderen Firmen als Leica hergestellt wurden oder die nicht zum M-System von Leica gehören. Es verfolgt einen mehr oder weniger enzyklopädischen Ansatz, ohne wissenschaftlich zu sein. Der Schwerpunkt liegt immer auf der praktischen Nutzung von Kameras, Objektiven und anderen Produkten. Zu den in den M-Files besprochenen Produkten gehören Kameras, Objektive, Sucher, Belichtungsmesser und mehr. Einige der Marken auf der wachsenden Liste sind Contax, Konica, Minolta, Rollei, Voigtländer und Zeiss. In deutscher Sprache erscheinen die Inhalte auf www.messsucherwelt.com.
Hier geht es zum deutschsprachigen M-Files Navigator, der einen einfachen Zugang zu allen Artikeln und Reviews nach Produkttyp und Marke ermöglicht.