Some maintain seriously that the Konica Hexar RF is the camera that Leica's M7 should always have been. It's a decidedly modern rangefinder camera with a modern motorised film advancing mechanism, a modern and fast shutter and excellent ergonomics.
In this review, I will try to answer whether or not the Konica Hexar RF really is an interesting option. And I also have a theory as to why it was so short-lived, despite its undoubted qualities.
What a contrast this is to our last candidate in The M Files series. In the previous review, we covered the completely mechanical Voigtländer Bessa R4M. Now we are moving to the Hexar RF, generously equipped as it is with electronics. But what the first and second cameras in our article series have in common, is that they are both unique.
On the Bessa R4M, it was the wide-angle rangefinder which made it different from all other M-mount cameras. The Hexar's unique proposition is that it integrates the almost-the-last development of photography technology into a rangefinder camera (only the Contax G cameras are technologically even more advanced). I present the Hexar RF here together with the Konica M-Hexanon 50mm f/2.
The Konica Hexar RF's packaging is a statement
I'm not an unboxing type in general, but for the Hexar RF, I have to make an exception. The packaging alone is impressive. The Konica Hexar RF comes in a baroque-looking box lined with red velvet. Besides the body and the 50mm lens, a flash was included, which was missing on my copy. For me, this is ok, since it is a rather simple device without TTL functions (so the Konica Hexar RF was not up to date in this point). It took years—and I guess the impact of the iPhone's unique packaging—until Leica also learned to pack their products into boxes that are as exciting as their contents and that reassure you that you spent your good money on something rather precious.
1/4000 of a second, 2.5 frames per minute, auto exposure
Konica was the first manufacturer to produce an M-Mount rival to the Leica. I have no idea why, of all things, Konica made this step. Or was there some unacknowledged cooperation between the two companies after all?
However, it is clear that the Hexar RF represented the first major innovation in this field since the M6 hit the market in 1984. Fifteen years later, in late 1999, the Konica Hexar RF arrived. It had a motorised film transport with 2.5 frames per second and a fast shutter with metal blades that achieved 1/4000 second and a flash sync time of 1/125 second.
The Hexar RF has aperture-priority auto-exposure, AE lock, manual exposure, excellent exposure information in the finder and a counter with LC-display. The film is inserted in the conventional way by opening the rear door. However, nothing works on this camera without batteries (2xCR2 lithium, which should last for years).
Konica Hexar RF and Leica M6: The miraculous similarity of rangefinders
The rangefinder itself is remarkable. It has the same dimensions to a tenth of a millimetre as the one in the Leica M6: 69.2 millimetres. However, the magnification factor is lower: 0.6 instead of 0.72 in the M6. This means that the image appears smaller, and there is more space around the frame-lines. Good news if you have to wear glasses, but accuracy with long focal lengths and high-speed lenses suffers with this design.
Speaking of frame-lines: depending on the lens, they are automatically displayed, always two of them, 35/135, 50/75 and 28/90. What another miraculous similarity to the Leica M6! For more technical specs I can again recommend Stephen Gandy: https://www.cameraquest.com/konicam.htm
The fastest M mount camera in practical use
In practical use, the Hexar RF is great. It is effortless to handle, and it is fast to work with. This is of course due to the motorised film transport, but the viewfinder is also bright and clear even if it doesn't quite come close to that of a modern Leica MP or the Zeiss Ikon. I also find the AE lock function brilliant; you simply turn the time wheel one setting further. Everything else about this camera is self-explanatory.
In Konica's lens line-up, there were both standards and highlights
Of the Konica Hexar lenses, I could test only the 50/2. At the Hexar's launch, a 28/2.8 and a 90/2.8 were also available. Later, a 35/2, a 50/1.2 and, remarkably, a 21-35/3.4-4 dual-focus lens were added. I would have loved to test the latter, but it isn't easy to get. Also, the prices for the other Konica M lenses are quite sporty by now.
Buying the 50/2 is certainly something I would think twice about. The first caveat is: the Hexanon has a 40.5-millimetre filter thread. This is quite uncommon, and filters, indispensable in black-and-white photography, for example, are hard to find and can hardly be used on any other lens. The second caveat is: there are better 50s made for the Leica M.
The 50 M-Hexanon and its similarity to Leica's Summicron
The 50/2 cannot disguise its similarity to the Leica Summicron 50/2 Version V. The controls are arranged in the same way, even the built-in pull-out lens shade is constructed identically. Although the suspicion of plagiarism will probably never go away, the 50/2 Hexanon has a good reputation among most reviewers, and I found it very usable as well. It does tend to show moderate flare in backlit situations, and shadows are slightly outshone, especially when shot wide open.
The sharpness at infinity was not always perfect, while close-up rendering is very pleasing. The overall build quality is very good. Interestingly, the 90 Konica Hexanon also seems very similar to the last version of the 90 Leica Elmarit, with which it shares most of the technical data.
The following photos were shot on film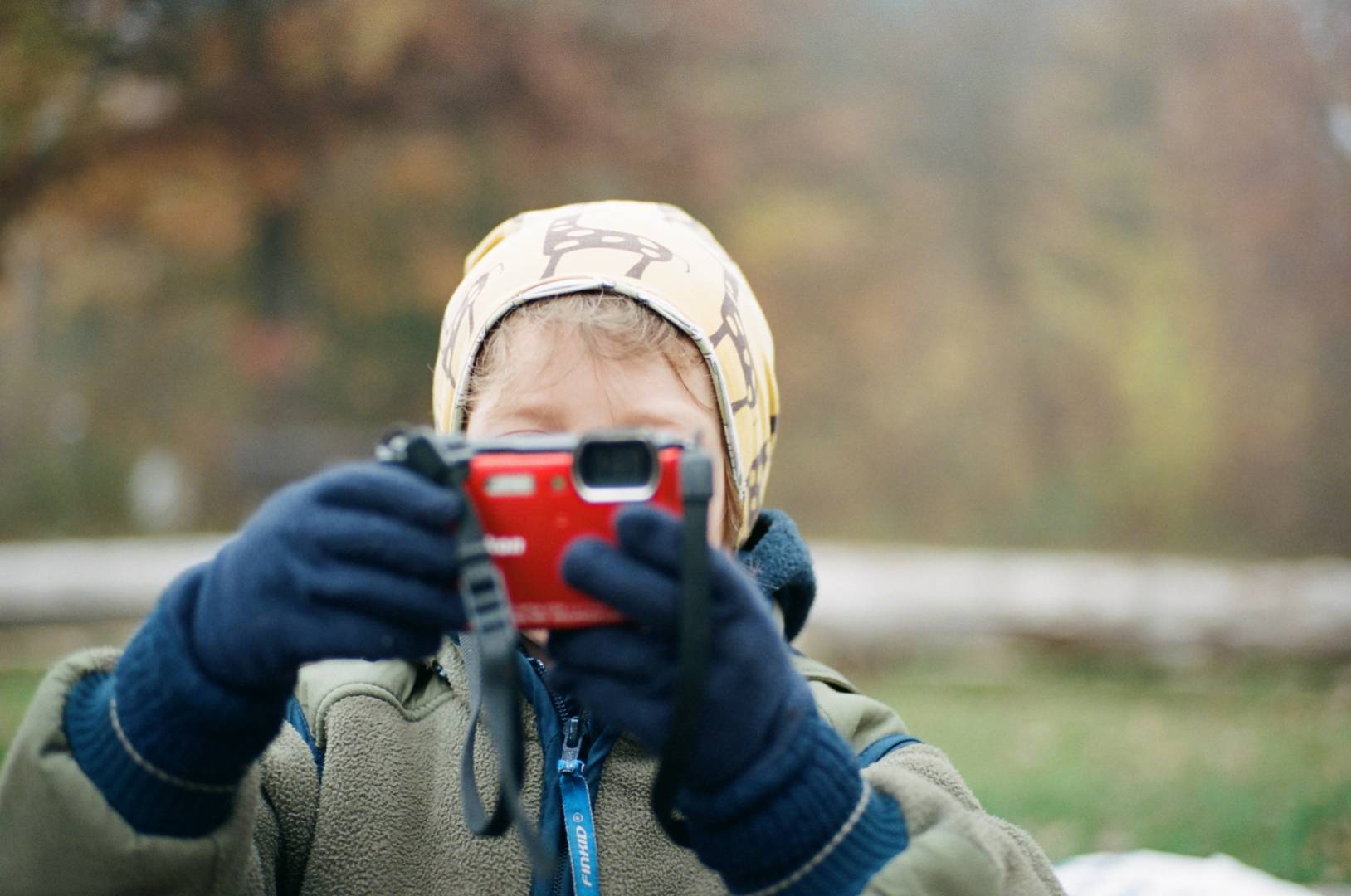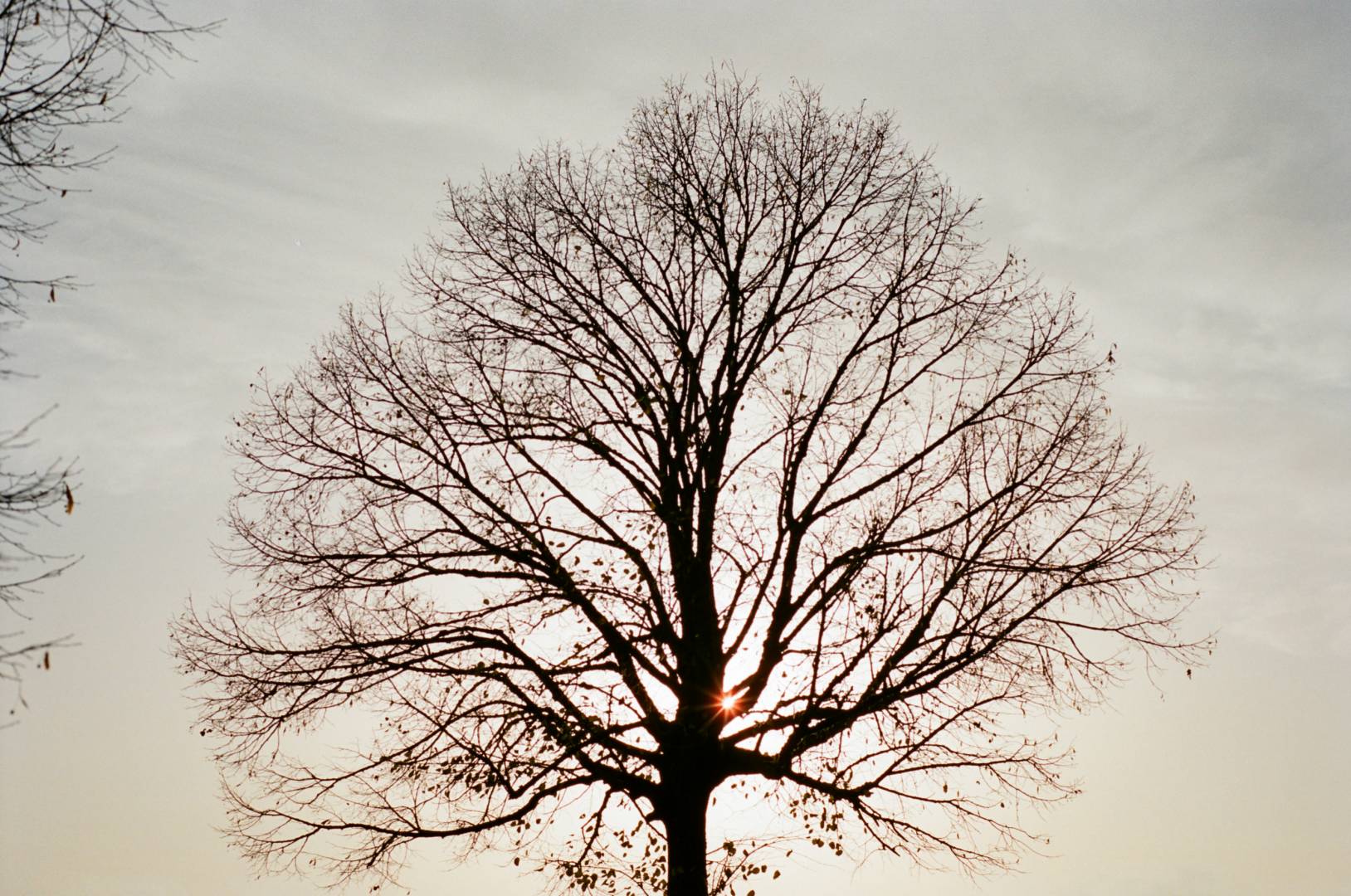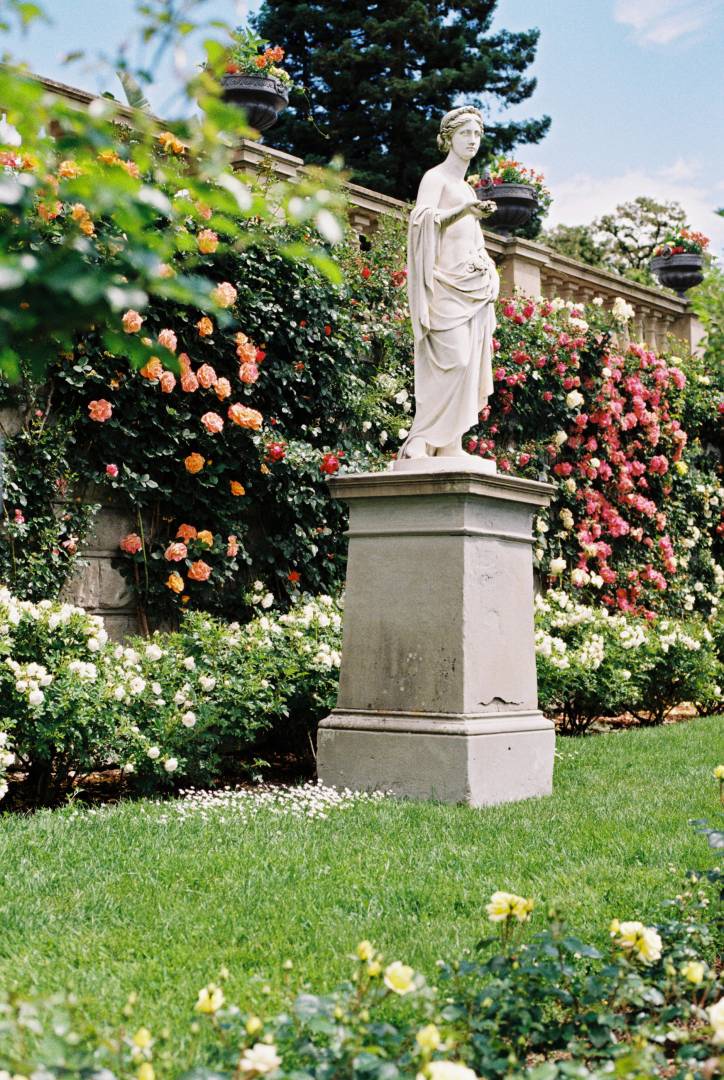 The following photos combine digital cameras with the Konica 50/2 lens
Probably, the Konica Hexar RF just came at the wrong moment
Only a few years after its market launch, in 2003, the Konica Haxar RF was discontinued. I heard that it was still available for years as a remaining stock and at very affordable prices, but those times are over. I believe that for Konica the excursion into the M-world did not pay off. The quantities were certainly not large, R&D cost might never have been covered.
Why this failure? The fact is that Konica came too late to the party. In the early 2000s, hardly anybody believed in a future for analogue photography; Konica was targeting the wrong market segment.
My camera's packaging says proudly that the camera is "for the professional", but almost all professionals were then using SLRs, and, furthermore, they were also switching to digital even in these days. What's more, at Konica the photo division was no longer receiving much attention at Konica. Remember, those were the years when even Leica was on the verge of failing and it is quite possible that the rangefinder market could have collapsed entirely.
Spare parts, repair facilities: Buying a Konica Hexar RF is a risk
What remains is a camera that combines many pioneering achievements. The Konica Hexar RF certainly is more than an interesting marginal note in the history of the rangefinder camera. It was, is and remains a great piece of technology. It is fun to use and offers everything you need to take excellent pictures (at least as far as the camera is concerned). And the Hexar's build quality is excellent, well up to Leica's standard. You will love to hold this piece of engineering in your hands. It is solid, not too light and not too heavy.
Good copies now usually cost over 1,000 euros. With the 50/2 included, the price will be even higher. So, the Konica Hexar RF is not a cheap alternative. But it is a serious option, and don't be too much deterred by the claimed compatibility problems with Leica M lenses. I couldn't find any of this on my camera in practical use with a 35 Summicron and a 75 Summarit. But I have to add that these were more or less superficial trials. What should be considered are spare parts supply and repair possibilities. From Konica you should not expect any help, I was told.
Conclusion: The Konica Hexar RF is an excellent modern camera but it could not create a fanbase
Finally, I want to come back to the initial question: Is the Konica Hexar RF the camera that the Leica M7 should always have been? The M7 seemed to be almost outdated when it was launched in 2002, some three years after the Konica Hexar RF. The decision to retain the fabric shutter limits the M7 to 1/1000 second, and the 1/50 flash sync is 1950s standard. A verdict based on a purely rational basis probably ends in favour of the Konica Hexar RF. Nevertheless, the Konica was short-lived, while the M7 survived until 2018. The big difference is that the Leica M7 was firmly supported by its manufacturer, and by its users even more so. It's easier to survive if you have fans and not just customers.
---
The M Files: Get in-depth knowledge of M-Mount lenses, cameras and suitable accessories
The M Files is an ongoing project on Macfilos that focuses on photographic equipment with or for Leica M-Mount, made by companies other than Leica or which are otherwise not part of Leica's M system. It follows a more or less encyclopaedic approach without being scientific. The focus is always on the real-life use and useability of cameras, lenses and other items. Products covered by The M Files include cameras, lenses, viewfinders, light meters and more. Some of the brands in the growing list are Contax, Konica, Minolta, Rollei, Voigtländer and Zeiss.
Click here for the M Files Navigator, which gives you easy access to all articles and reviews by product type and brand.
Die M-Files: M-Mount-Objektive, -Kameras und passendes Zubehör jenseits von Leica M
Die M-Files sind ein Langzeit-Projekt, das sich auf Foto-Ausrüstungsteile mit oder für Leica M-Bajonett konzentriert, die von anderen Firmen als Leica hergestellt wurden oder die nicht zum M-System von Leica gehören. Es verfolgt einen mehr oder weniger enzyklopädischen Ansatz, ohne wissenschaftlich zu sein. Der Schwerpunkt liegt immer auf der praktischen Nutzung von Kameras, Objektiven und anderen Produkten. Zu den in den M-Files besprochenen Produkten gehören Kameras, Objektive, Sucher, Belichtungsmesser und mehr. Einige der Marken auf der wachsenden Liste sind Contax, Konica, Minolta, Rollei, Voigtländer und Zeiss. In deutscher Sprache erscheinen die Inhalte auf www.messsucherwelt.com.
Hier geht es zum deutschsprachigen M-Files Navigator, der einen einfachen Zugang zu allen Artikeln und Reviews nach Produkttyp und Marke ermöglicht.