I can find no better word: This one is a definite oddity among the not-quite-Leica-M cameras. The Voigtländer Bessa T has a rangefinder, but lacks a classic viewfinder. Being the first Bessa with an M bayonet, it was in its way a ground-breaking camera. So, historical reasons alone make the Bessa T worth looking at. But how is this camera in real-life photography? For this review, I tested it with lenses from 15 to 90 millimetres focal lengths majoring on the Voigtländer 15/4.5 Super-Wide-Heliar Version I and the 35/2.5 Color Skopar.
What on earth is that camera supposed to be? This question will be on the mind of many people when they take a Voigtländer Bessa T in their hands for the first time – it feels somewhat awkward. It was not destined for a long life: The Bessa T was introduced in 2001 and had already been discontinued by 2004.
The model T belongs to the early Bessas of the new generation, that is, cameras that were not produced in Germany but by Cosina in Japan. Voigtländer is merely a trade name for this camera. For the classification of the single models and the history of the Cosina-Bessas, I can again recommend Stephen Gandy's site from the USA: www.cameraquest.com. It remains a wonderful resource on this topic.
Back to the 30s: A camera with a rangefinder, but no viewfinder
The Bessa T is special in that it sports unique features. For framing the picture, it requires an accessory viewfinder to match the focal length of the lens used. In this respect, it is similar to the earliest Bessa by Cosina, the Bessa L, which was marketed especially for extreme wide-angle photography in its day. The mirrorless concept was interesting then because wide-angle lenses can protrude deeper into the camera body. This obviously does not work with a mirror in the way, and extreme wide-angle lenses had to be built following an expensive-to-manufacture retrofocus design. Remember, super-wide-angle lenses were not so readily available only two decades ago.
For focussing, however, the Bessa T provides a rangefinder. This essential feature is missing on the Bessa L. But in her younger T sister, the device is not built right into the viewfinder as we all know it from later Bessa models and all regular Leica M bodies since the 50s.
Thus, the Bessa T is more of a successor to early screw-mount Leicas, such as the Model II from 1932. The rangefinder is a tiny, round peephole, which opens up a kind of keyhole perspective. At a rough estimate, I would say that the angle of view is equivalent to that of a 400-millimetre tele lens.
External viewfinder issues and the problem of gravity
You always have to look through two windows in practical use and then pay attention to the light meter. To help you to get exposure right, the Bessa T offers TTL metering. In the absence of a real viewfinder, exposure is indicated by three LEDs on the outside of the camera's body.
If you look through any viewfinder on your accessory shoe, you can see the display very practically at the edge of your own field of vision. At the same time, it is beneficial if you are shooting from the hip with zone focus, as some advocates of so-called street photography advocate. Of course, in this case, the rangefinder is not used at all, so that a simple Bessa L would be sufficient for this kind of photography.
And be careful with the external viewfinders: I had one that sat just a bit too loose on the accessory shoe. I dropped it on the cobblestones and ruined it. Such a shame as there are nowadays only available the much more expensive viewfinders of the second generation.
Plastic fantastic
As far as ergonomics and haptics are concerned, the Bessa T belongs to the first series of the Cosina-Bessas. This run used even much more plastic than the later models. The back door is a bit rickety, and the whole camera does not create a particularly high-quality impression.
It improves a bit if you screw on the T-Winder (sold separately) to the bottom. You can unfold a vertical lever and use it to transport the film very rapidly. Basically, the T-Winder is a simple equivalent to the Leicavit and, as such, very nice because it is really solidly manufactured.
The fast winding mechanism also fits many later Bessa models, including the already reviewed Rollei 35 RF, and provides an extended handle as an additional benefit. In any case, it turns the Bessas into fast cameras for reportage photography or snapshots.
Voigtländer's 35/2.5: A pancake with astonishing qualities
I used the Bessa T mainly with the tiny pancake lens, the Voigtländer Color Skopar 35/2.5. For framing, I used the 36 mm viewfinder, which Leica introduced for the X1. It is inexpensive, easy to find, pleasantly bright and ideally matched to the Skopar. The lens itself is surprisingly good, especially when you consider the low price. It is extremely tiny, weighs only 134 Grams and is just 23 millimetres long. It takes small E39 filters.
Wide-open, sharpness is good in the centre; stopped down to 5,6, it is excellent all over the frame. I made some shots with the SL (24 MP), no correction profile selected neither in the camera nor in Lightroom, and I was really pleased. For such a small lens, the Color Skopar shows great performance. Some of the notorious colour shift occurs when the lens is used on the M262. The Leica lens profile for the 28/2.8 (11809) will take care of it.
On the Voigtländer Bessa T, the humble 35 makes a good pairing
I think this pancake 35 would make a really nice travel companion. But I have to make one small restriction: I used a Kodak Ultramax 400 for testing, whose relatively coarse grain is much more forgiving than a modern sensor. But for a small, inexpensive analogue kit, the Color Skopar is definitely an excellent choice. Ideally, however, you would choose a universal body because focussing through the T's small windows and then switching to the external 36 mm viewfinder for actual framing (or the other way round) is cumbersome. 
PICTURES TAKEN WITH 35 – FILM
PICTURES TAKEN WITH 35 – DIGITAL
Meet the mother of all modern 15 rangefinder lenses
I was also able to use a 15-millimetre Voigtländer lens. It was the Super-Wide-Heliar 15mm F 4.5, this is the very first version of the super-wide that came out about 20 years ago. It had its debut together with the Bessa L in a screw-mount version and somewhat later with M mount. On film, the results were good. Not stunning, but pretty sharp especially when stopped down a little. Flare resistance is remarkable, quite important for such a wide angle (you will frequently have the sun or some other source of light in your image).
Stopped down to 8, you do not have to think about focussing at all because there is plenty of depth of field – this is important as this lens has no rangefinder coupling! On a digital camera however the Version I Heliar is quite disappointing. Heavy vignetting might be charming, but you get dramatic colour shift on the sides. Lightroom has a correction profile (if you shot DNG), but the outcome is not that much better.
The following pictures were taken with the Super Wide Heliar 15/4.5 on film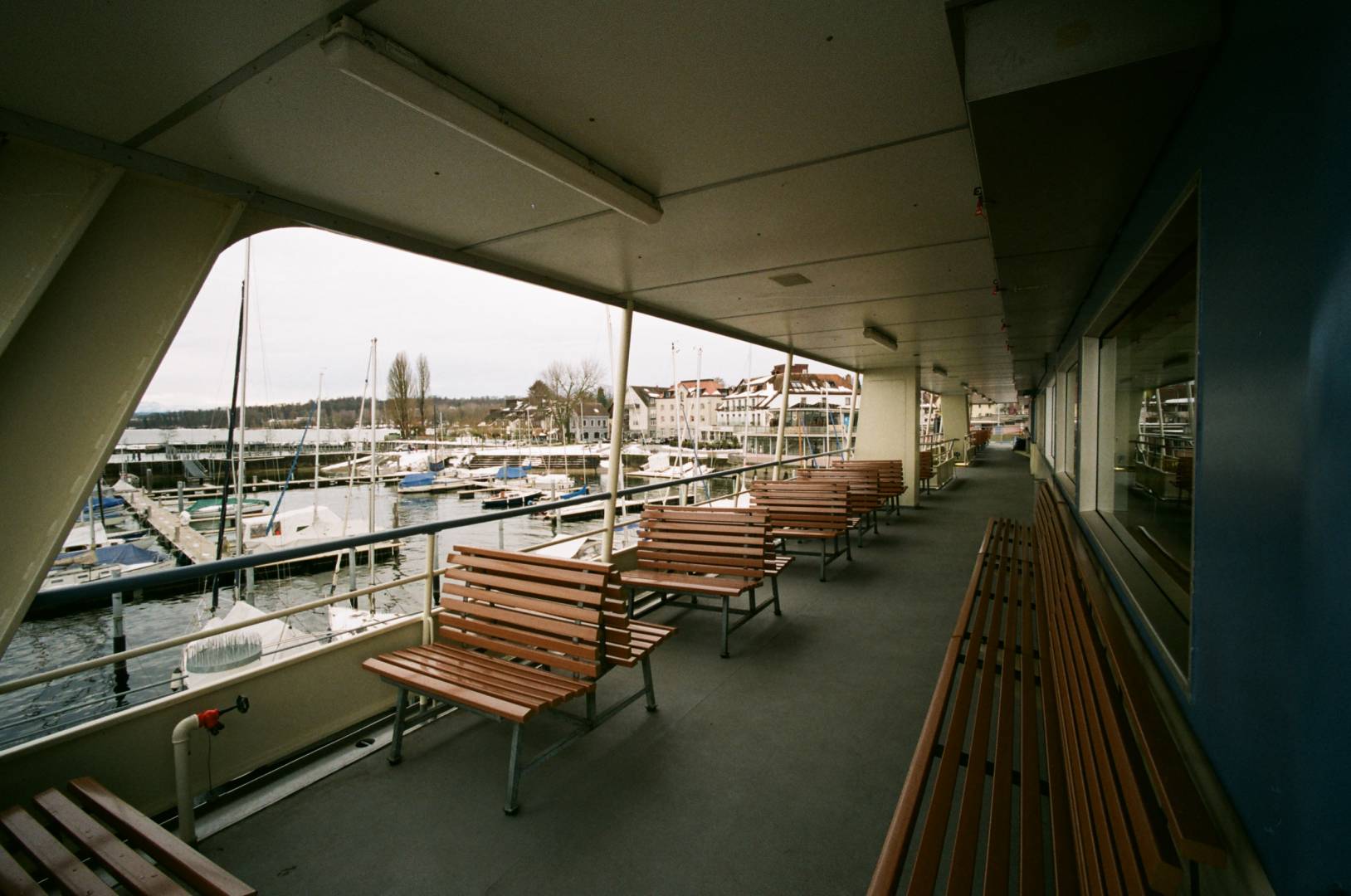 The following pictures were taken with the Super Wide Heliar 15/4.5 and digital cameras
The high-precision rangefinder in (more or less) practical use
To see if the increased rangefinder accuracy has a visible effect, I used the Bessa-T with the Voigtländer 35/1.4 Nokton attached. You know this interesting lens from my Bessa R4M review. Wide-open, it was not easier to focus on the Bessa T than with modern Leica rangefinder models.
Finally, I did some tests with the notoriously difficult to focus Leica APO-Summicron-M 90. Apart from the fact that it is challenging to frame your photo, for example, when shooting portraits, I did not notice much of the mathematically quite high accuracy of the rangefinder in the Bessa T. The camera has a measuring base of 37 millimetres and a 1.5 magnification. This even surpasses the M6 with the 0.72 viewfinder. But this is more theory: with my M262, I get better results, although the demands on sharpness are always higher with a digital image (no grain! 100 per cent view).
For a short lens, you need no rangefinder – for a long lens, finding a viewfinder is not so easy
All in all, the Bessa T is and remains an oddity, and this also explains why it is sometimes offered at comparatively low prices even on the currently overheated second-hand rangefinder market.
There is some irony about its bold design: The Bessa T has a rangefinder but no viewfinder. External viewfinders are quite easy to get for short focal lengths, but together with those lenses, the rangefinder as the camera's most unique feature is only partly necessary. For long focal lengths on the other side, this rangefinder would actually be helpful. But despite the impression you might get from eBay and other places, suitable external viewfinders for normal and telephoto lenses are difficult to find.
Accurate framing is all but easy
The widely available VIOOH viewfinder I had the chance to test is not a substantial help, in my opinion. The longer the focal length you chose, the tinier the field of view becomes. Accurate framing is hardly possible, especially if you want or have to get it right from the beginning (because you can't crop when working on slide film or because you want to print your image beautifully with the black margin of the negative or because you are just a purist).
And don't forget that the parallax problem is not convincingly solved. The frame changes considerably depending on the distance setting, for instance. The VIOOH offers a manual correction, but first, you have to set it, and second, you will not get precise results even if you do.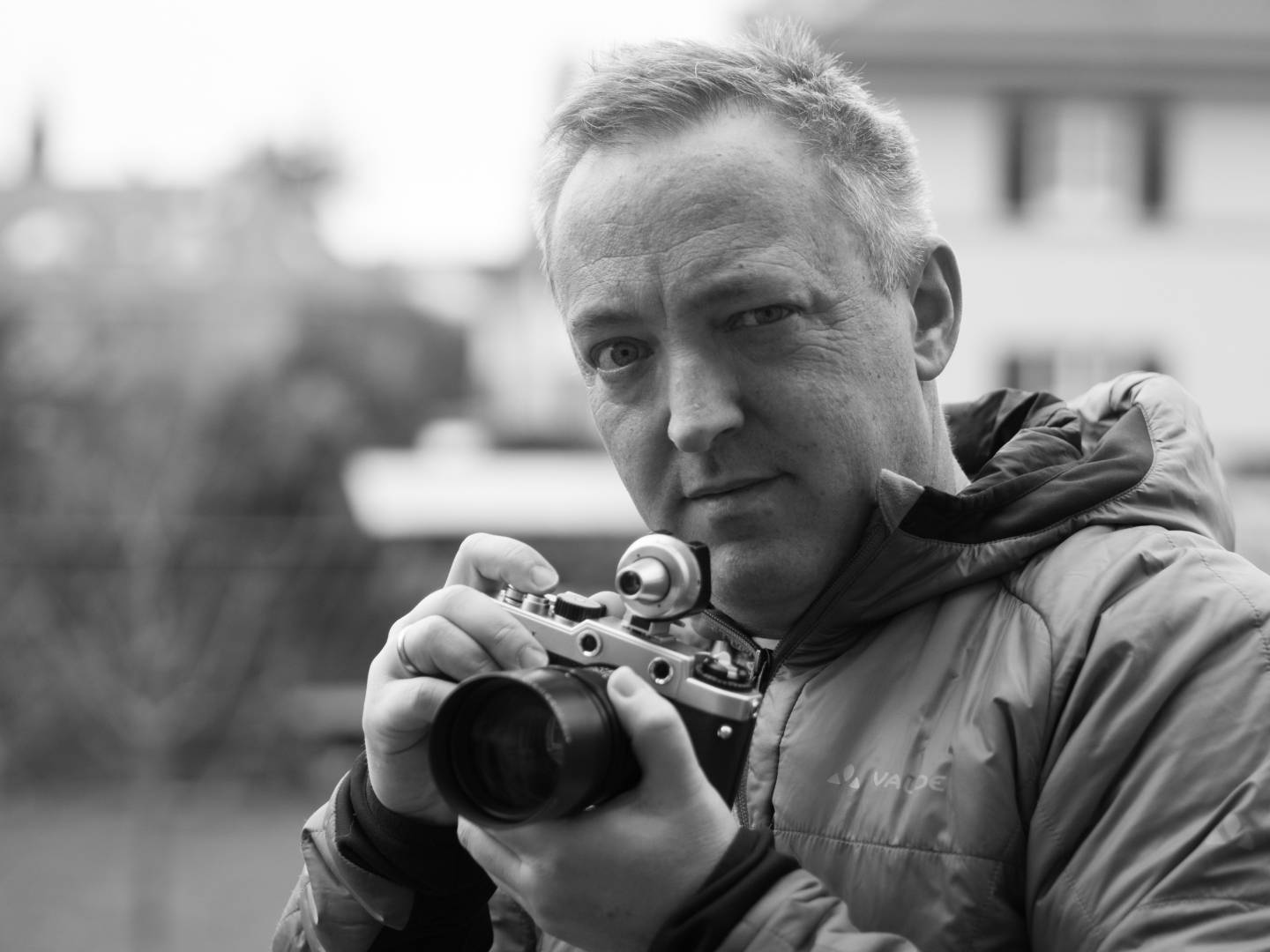 Conclusion: Yes, the Voigtländer Bessa T an oddity
If you can get a Bessa T at a good price (that is: a few hundred euros), you can use it as an alternative to the Bessa L with its screw mount. As an owner of M lenses, you might be happy about the M bayonet of the Bessa T. If, on the other hand, you are looking for a real rangefinder camera that combines focusing and framing in one step and provides all the necessary information one single window, you will not be happy with the Bessa T.
I work on a completely independent basis, but I wish to thank Lichtblick and Leica Store Konstanz for their support in providing some accessories used for this review. Both are very recommendable; they take phone or mail orders and offer shipping also outside the EU. However, if there still is one, please do not forget to support your local photo equipment dealer in these challenging times.
---
The M Files: Get in-depth knowledge of M-Mount lenses, cameras and suitable accessories
The M Files is an ongoing project on Macfilos that focuses on photographic equipment with or for Leica M-Mount, made by companies other than Leica or which are otherwise not part of Leica's M system. It follows a more or less encyclopaedic approach without being scientific. The focus is always on the real-life use and useability of cameras, lenses and other items. Products covered by The M Files include cameras, lenses, viewfinders, light meters and more. Some of the brands in the growing list are Contax, Konica, Minolta, Rollei, Voigtländer and Zeiss.
Click here for the M Files Navigator, which gives you easy access to all articles and reviews by product type and brand.
Die M-Files: M-Mount-Objektive, -Kameras und passendes Zubehör jenseits von Leica M
Die M-Files sind ein Langzeit-Projekt, das sich auf Foto-Ausrüstungsteile mit oder für Leica M-Bajonett konzentriert, die von anderen Firmen als Leica hergestellt wurden oder die nicht zum M-System von Leica gehören. Es verfolgt einen mehr oder weniger enzyklopädischen Ansatz, ohne wissenschaftlich zu sein. Der Schwerpunkt liegt immer auf der praktischen Nutzung von Kameras, Objektiven und anderen Produkten. Zu den in den M-Files besprochenen Produkten gehören Kameras, Objektive, Sucher, Belichtungsmesser und mehr. Einige der Marken auf der wachsenden Liste sind Contax, Konica, Minolta, Rollei, Voigtländer und Zeiss. In deutscher Sprache erscheinen die Inhalte auf www.messsucherwelt.com.
Hier geht es zum deutschsprachigen M-Files Navigator, der einen einfachen Zugang zu allen Artikeln und Reviews nach Produkttyp und Marke ermöglicht.
---
Join our community and play an active part in the future of Macfilos: This site is run by a group of volunteers and dedicated authors around the world. It is supported by donations from readers who appreciate a calm, stress-free experience, with courteous comments and an absence of advertising or commercialisation. Why not subscribe to the thrice-weekly newsletter by joining our mailing list? Comment on this article or, even, write your own. And if you have enjoyed the ride so far, please consider making a small donation to our ever-increasing running costs.
---