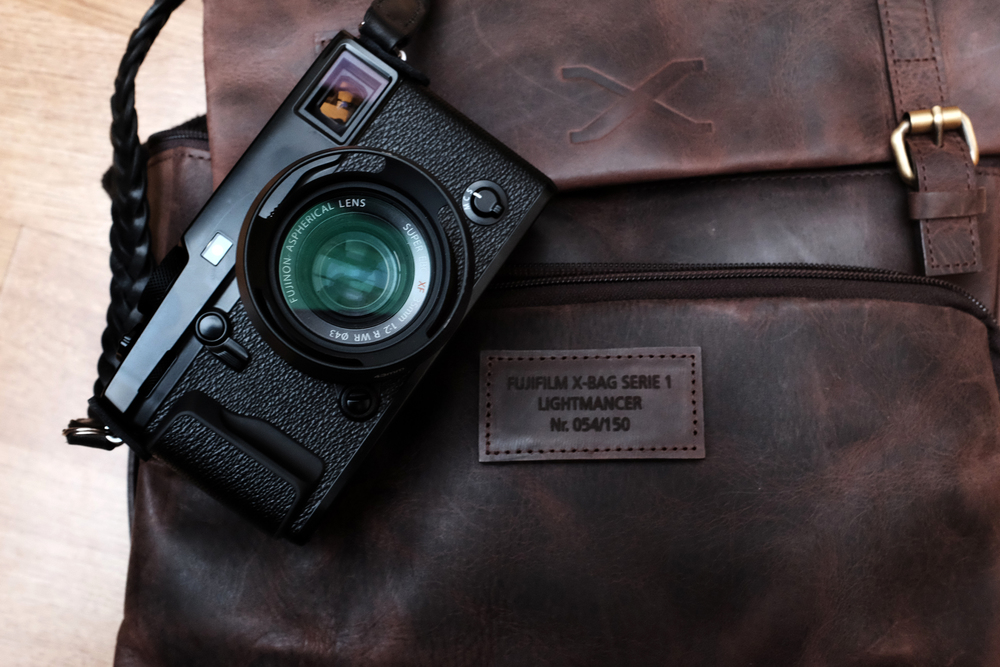 This is the camera of a Lightmancer. Not as clumsy or random as a DSLR. An elegant camera… for a more civilised age. – With apologies to Obi Wan Kenobi.
Well, I am starting to resemble Alec Guinness these days, so this seemed an appropriate way to start this piece and for some time now I have noted the similarities between the lightsabre of a Jedi Knight and the chosen camera of a photographer. By the time you have tweaked the parameters and added strap, screen protector, grip thumbrest and softrelease, your camera is pretty well unique to you; your choice, your tool, and your constant companion—and, as such, it had better be a good one.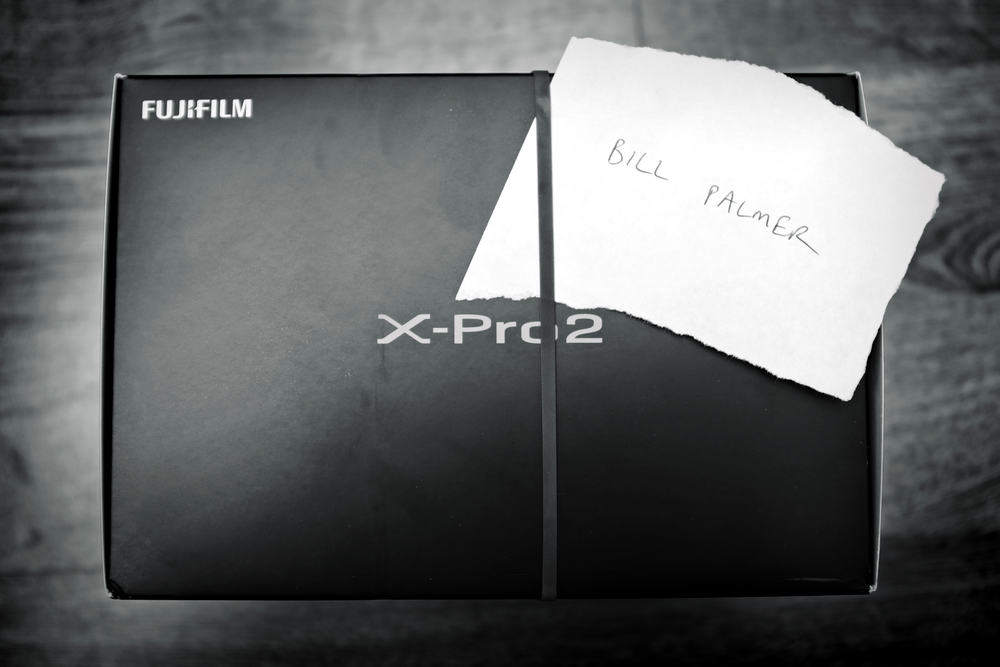 Enough geeky fandom—let's cut to the chase. My first impression of the X-Pro2 is that it is as good as it gets. It lives up to all the early hype with aplomb. I could stop there, making this the shortest review I have ever written—but, there's more—much more to this story. This, though, is not an in-depth review, more a first look; I shall go deeper in the months to come.
48 hours' frustration
I'll start at the beginning. I've had the X-Pro2 on order since the day it was announced. It would have been sooner but the nice chaps at London Camera Exchange in Guildford wouldn't take my money before it was official. As luck would have it the call that it had arrived came through when I was in Edinburgh. It was a very long 48 hours before I could pick it up. I did so on Thursday, just in time for my birthday next week. I rushed over and parted with my hard-earned cash, then whizzed home and put the sleek black box on my desk.
Fuji have evolved their packaging over the years. It has moved from functional to something a bit more premium; they recognise that the box your new camera comes in is part of the overall "user journey". You don't get the thick fibreboard boxes within boxes and satin linings you get with Leica, but you do get a tactile feeling of opening something just a little bit special. Sitting on my desk beside my X-Pro1 the family resemblance is unmistakable and somehow reassuring, like seeing an old friend who has done well for himself and turned up for lunch in a smart new suit. Objectively, the exterior changes are slight, and well-documented by the first wave of reviews from the beta testers. Subjectively, the camera feels light-years removed from the X-Pro1. It is more polished, more finished, more sleek in appearance.
Fujinum block
Of course beauty is not only skin deep. The new X-Pro2 feels as if it is carved from a solid block of Fujinium—nicely hefted without being too heavy. No middle-age spread here. Much has already been written about the subtle handling improvements—the shifting of the rear controls to the right hand side and the bigger grips front and rear—and they do make a difference. Handling is, if not quicker—yet—certainly more intuitive. The grouping of buttons under the right thumb is a logical tour de force meaning that for the vast majority of parameter tweaks the camera can be kept at the eye.
There seems to be a trade-off, however and I am not sure if it is only me or if others will find the same. The four-way controller has moved down a bit and closer to the rear screen and in this new position seems to fall perfectly under the heel of my thumb, necessitating locking of those buttons in normal shooting. A minor irritant, and a consequence of putting everything so conveniently close together, I think. For now I've shifted the Lensmate thumbrest over from my X-Pro1 and that does seem to help by providing a bit of "stand-off", although it is close to the shutter speed/ISO dial which makes changes inconvenient, especially when wearing gloves. I also have a grip on order from Fuji and I'll see how that helps. Larger though the new built-in grips are, they are still not quite large enough for my taste or hands; I am used to an iShoot grip on my X-Pro1 and miss the extra bulk (unlike the Lensmate thumbrest the grip is not transferable, by the way—the newly-centred tripod mount sees to that).
Above left: Waiting for Spring, 35mm f/1.4. Right: The power of red, 56mm f/1.2
Sticking with the controls and handling, I am impressed with the tactility of the knobs. They click into place with commendable stiffness and feel made to last. Doubts have been expressed in some quarters over the ISO dial which is now positioned within the shutter speed dial but it is logical and highly functional; I love being able to see how my camera is set with a quick glance at the top plate. Those who don't "get" knobs, and who want sleek exteriors, with everything accessed through menus and touchscreens, need their heads examined, if you ask me…
Above: Alice, manual focus 23mm f/1.4; centre, crop from same shot; right, Castle Contrast, 23mm f/1.4
Swaps and slots
Big hoorah—the battery remains the same as all the other Fuji interchangeable lens X-Series bodies. I know that this means battery life is likely to be down on the X-Pro1. There's a lot more going on under the bonnet but, hey, I use an X100T so I am used to swapping batteries like a circus juggler. We now have two SD card slots, of course, and that has necessitated a shift from the base, beside the battery as in every other X-Series camera, to a position on the right hand side (as seen from the rear); that will take a bit of getting used to but does make sense. I've only used slot 1 so far, but I do notice that the card seems to be gripped like a dog with a pull toy, meaning on the one hand that it is unlikely to pling out and inconveniently find the nearest storm drain, but on the other that one has to carefully pluck rather than glide it out; maybe that will change with use.
The menus have been given an overhaul too – a big one. My original plan was to duplicate the key settings from my X-Pro1 but I ended up with the X100T on my knee instead – the generational gulf between 1 and 2 is that great. Half an hour or so of twiddling and tweaking (this could be so much easier) and I was ready to go.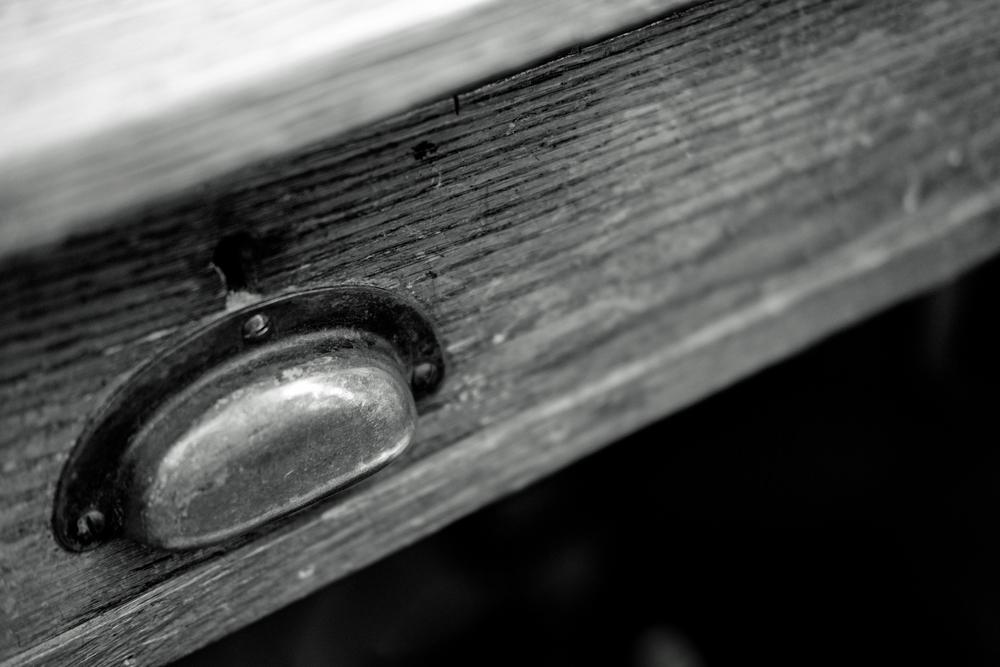 Dioptre joy
The eyepiece now has dioptre correction. Words cannot express how happy this makes me. When you get to my age and hyperopia and myopia are more than just Scrabble winners, it makes a huge difference to be able to shoot and check settings on the body without juggling spectacles like Professor Branestawm. The viewfinder is clear and easy to read in all modes OVF, EVF and hybrid—and combines in one elegant solution the best of both the X-T1 and X-100T. A minor quibble is that the eye relief is not great, but the freedom from spectacle wear helps with that.
The transition between OVF and EVF is still achieved by that lever on the front, which also handily alters the viewfinder magnification. Now it additionally calls up the hybrid view, a la X100T and—a very neat trick, this—by pressing the centre "hub" shows the fields of view for 35, 56, 60 and 90mm lenses, a feature strongly reminiscent of the frame preselector lever on the Leica Ms; it's very useful to show what your field of view would encompass without actually switching lenses.
Oh. One more thing. That joystick thing on the back. I'm sure it is jolly useful, for those who regularly shift focus point like an indecisive gerbil in a sunflower seed store but I can honestly say I have only done so once, and that by accident. Where it does come into its own for me is the rapid and precise control it provides on playback. It makes image and menu navigation a breeze and significantly speeds up in-camera raw processing.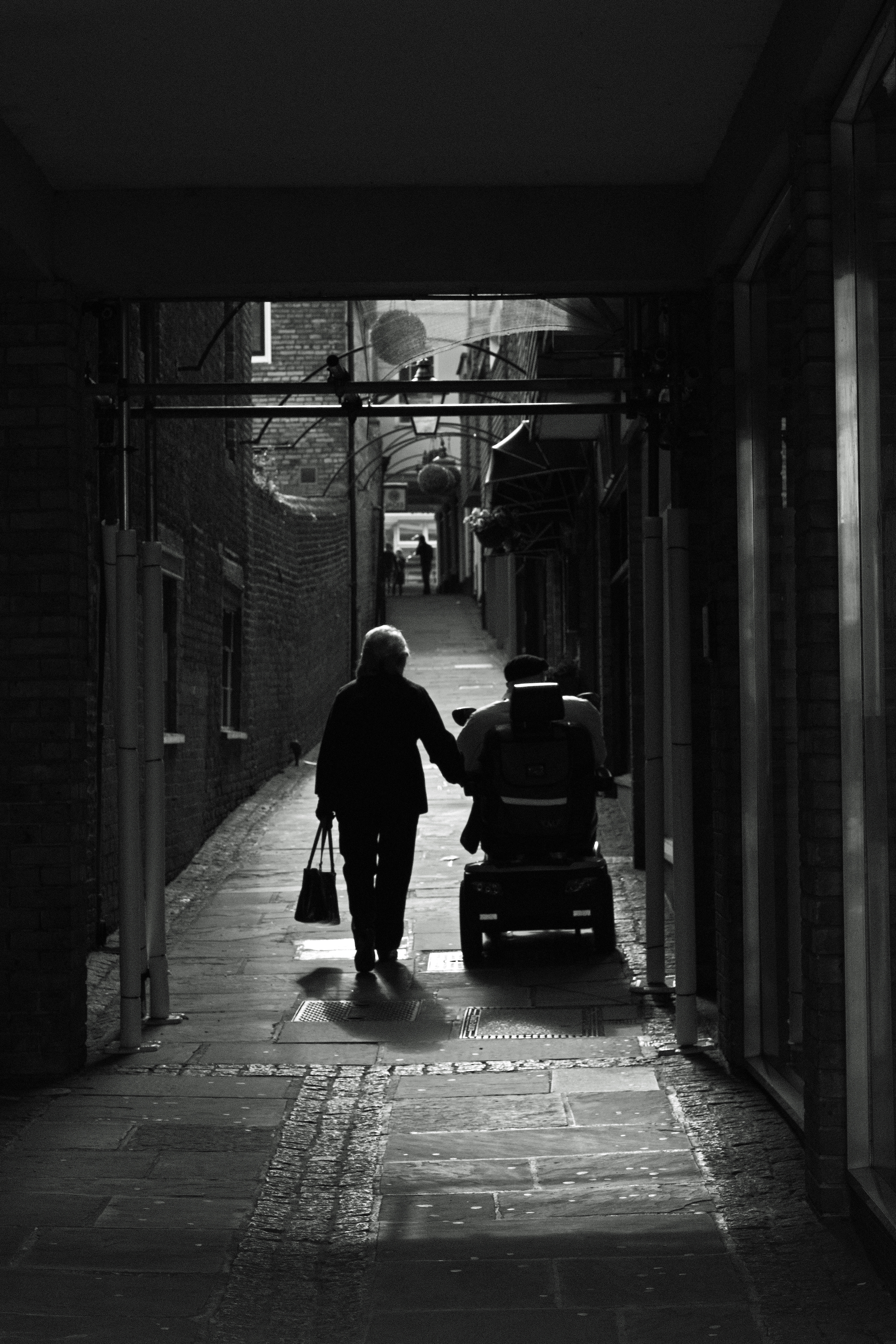 Clockwise from top left: Angel, 35mm f/2; Angel, 56mm f/1.2; Sculpture, 35mm f/2; Like Father Like Son, 35mm f.2; Together Forever, 56mm f/1.2; Over Your Shoulder, 56mm f/1.2
Marriage made in heaven
Now, where was I?
Back last year when I reviewed the then brand new 35mm f2 I mentioned that it was just made for the still-to-be-announced XPro2. It's so nice to be proven right so emphatically. The two mated with a self-satisfied snick and blended seamlessly into a single photographic device. I pressed the toggle and the blue blade extended with a hum…
…sorry, getting carried away again.
In use the X-Pro2 is like the love child of the original X-Pro and the X100T, raised on a diet of blue smarties. It is smoother, faster, more capable—in fact it is, let's be honest, sexier. Pretty well every aspect of this camera has been revamped and changed for the better. Don't be fooled by the exterior similarity, this is not an evolution, it is a full-blooded revolution. From the snappier AF to the bigger sensor, from the electronic shutter to the extended exposure compensation and the 8fps continuous exposure, every element of the X-Pro1—a formidable camera in it's own right—has been taken apart, thought about, improved, put together, and improved again.
I'm still only two days into ownership, but based upon my experiences so far, I have already come to—or more to the point, confirmed—some decisions. My original X-Pro1 will now be relegated to backup. My X-T1 is now surplus to requirements and will be sold, most likely to help fund a 100-400 in the not too distant future (and before the airshow and cricket seasons get off the ground). The X-Pro2 is, in short, the digital camera I have been waiting for ever since I sold my trusty and much-loved Leica M7 .85; it is compact, capable and built like a tank. In use it flatters, producing images that have a plasticity and luminosity that is simultaneously both signature-Fuji and something new, something more. I have not had the time to shoot much yet, but what I have done, I really like (you may find otherwise) The X-Pro2 suits my preferences and my personal style, and will be in my bag and in my hand for some considerable time to come.
Acros impressions
The illustrative shots shown here were taken with my 23mm f1.4, 35mm f2 and 56mm f1.2 lenses. I'll try the rest of my lineup in the weeks to come and report back. I am particularly keen to see how it performs with the 27, 18-135 and 90. This time out I used the Acros film simulation, as well as the Classic Chrome; both do exactly what you would expect—emulate their film forefathers to a T. The Acros setting in particular is impressive; I have set a custom setting as Acros Red and I expect to make extensive use of it.
So, that's the first 48 hours done, and the story started. Time will tell just how good the X-Pro2 is but I have little reason to doubt it. The only reason I say "little" is because there is the small matter of the camera "forgetting" much of it's configuration overnight as reported in my previous article. At time of writing we have no word from Fuji on this issue, which has also been reported upon by a number of other new owners, but I am confident that it will get resolved, and rapidly. Fuji has built a reputation on customer service, and that reputation is enhanced by their reaction when things go wrong, not just when things go right.
Keep tuned for more exciting episodes!
You can find more from Bill Palmer at Lightmancer
Difficult making a comment on this article? Please read this
Subscribe to Macfilos for free updates on articles as they are published. Read more here