Dear Dr Kaufmann,
I am a long-time Leica enthusiast.
I purchased my first Leica whilst I was at university in 1968 and over the intervening years I have owned more Leicas than I can remember. I know Leica cameras to be outstanding photographic tools and I have the utmost respect for the way which you and your team have moved the brand forward in the last five years. You are doing so many things right. The cameras and lenses are outstanding and they faithfully reflect the brand values. The packaging and communications such as the handbooks are consistent to the brand as are the Leica boutiques.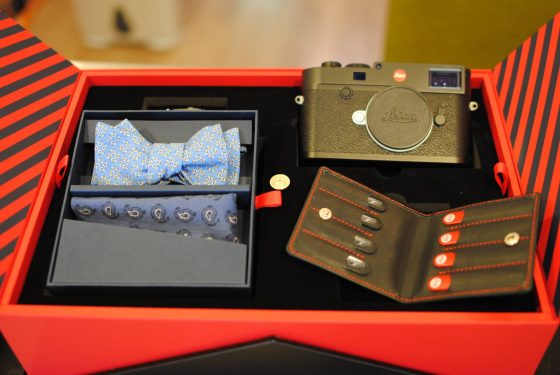 It has been an outstanding exercise in brand building except for one glaring weak spot which, in my opinion, is doing damage to the Leica brand in the market.
I am referring to the stream of overpriced and in many cases laughable limited editions. I appreciate that Leica limited editions have a long history but most in the past have had a direct relevance to the brand and its history. Many of the recent limited editions are a joke — none more so than the recent Brooks Brothers edition on sale in China, Taiwan and Kong Kong. When I first read about this limited edition I thought that it was an April Fool's Day joke. Frankly, it is that laughable.
In today's world of open communications and social media it is very easy for the Leica "haters and baiters" to ridicule Leicas as overpriced trinkets for rich people. Bringing out really silly limited editions makes the Leica haters and baiters seem more plausible and gives them ammunition.
I suspect that the Brooks Brothers limited edition is the product of some young naïve creative mind in the local Asian importer. If that is the case then Wetzlar needs to rein in all such freelance activity and lay down strict rules that only factory limited editions are authorised. At the same time Leica Camera has to ensure that its own limited editions add value to the brand and do not detract from the image.
Porsche is an excellent example of a company which strenuously protects its brand values. Porsche produces many factory limited editions although it does not label/badge them as such. What it does not do, however, is allow Porsche Australia to rebadge a 911 model as the "Flying Kangaroo" limited edition or Porsche USA to do a local stars and stripes LE. No, all Porsche limited editions are totally true to the brand and come only from the factory. Leica needs to adopt similar rigid principles for limited editions. Failure to do so will surely result in damage to the Leica brand values.
I look forward to many years of Leica ownership and also to not seeing any further silly limited editions
Yours sincerely
John Shingleton, Terrigal, NSW, Australia