Five years ago I bought myself a Hasselblad film camera outfit. The motivation for this purchase were two photographer friends in the UK who told me that "'Blad" gear was selling very cheaply in the there and they had just bought 'Blads.
I checked the Australian market and there was very little Hasselblad gear around but what there was certainly well priced — even more so than the UK.
King of Cameras
Now years ago a Hasselblad was the top of the tree as far as cameras went. Very expensive, Swedish precision and quality. Medium format (6×6), superb Zeiss lenses, interchangeable backs so you could swap films mid-roll and a wide galaxy of accessories.
I never for one minute thought that I would ever own a 'Blad but suddenly this king of cameras seemed within reach. Within a few weeks I had assembled a superb 'Blad outfit in excellent condition — one body, three beautiful Zeiss lenses, two film backs, a "meter-prism" viewfinder and an extension tube. All, it has to be said, for quite a modest sum. I also bought a handheld exposure meter and a Pelican case to protect the outfit.
Taking the plunge
At this point I was keen to get back into film photography. Not at the expense of digital — I was more than happy with the photos I was taking with my Leica X1 at that time — but as an experimental project.
Anyway I took the plunge and bought film processing gear and chemicals. This is the same gear I had given away five years earlier …. Ed: I know the feeling…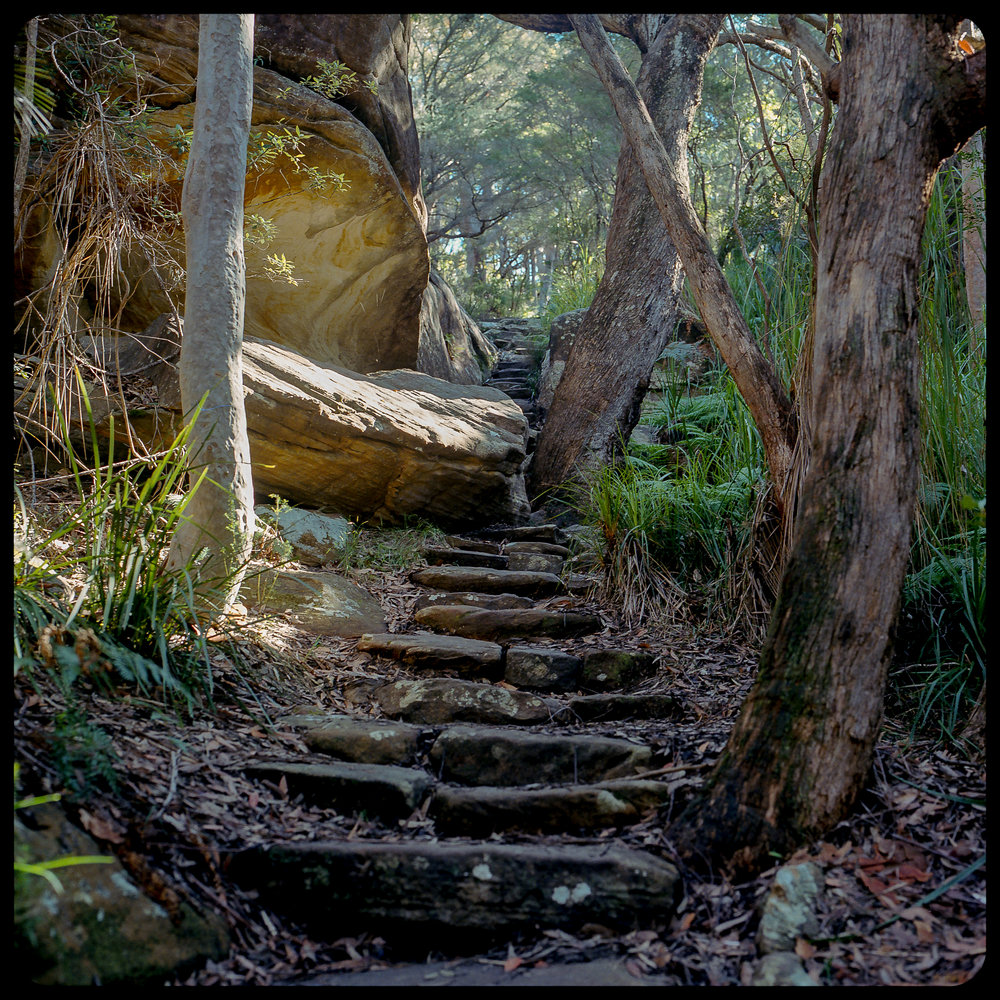 And then it was time for some photos. I bought Kodak Tri-X black and white film because I used to use it and Kodak Portra 400 colour negative film because the film-using community raved about. They were right — it is an excellent film.
Despite all my preparations and planning my foray into Hasselblad film photography was very shortlived. Just five rolls (60 exposures) of Tri-X and six (72 exposures) rolls of Portra.
What happened?
Well it was not the quality of the photos because interestingly many of the photos turned out very well and one made it to the finals in a major local competition.
No, my enthusiasm rapidly dulled for a number of reasons:-
The camera and lenses are so heavy. Maybe if I was twenty years younger I could manage it but in my advancing years walking anywhere with this camera and lenses was just not on.
Film photography is expensive. The film is expensive and the processing is exorbitant. And the only labs in Australia are in capital cities so you have to post the exposed film to the lab and they post it back. This really compounds the cost as Australia Post really know how to charge nowadays.
It is not easy to obtain film locally.
When I processed the black and white film at home, dust and cat hairs were a major issue. I needed a proper drying cabinet.
The shutter and related mechanical movements in the Hasselblad create serious noise and vibration and hence camera shake when you fire the shutter. This means that unless you are in bright light you have to use a tripod which really slows you down and makes the weight issue worse.
I found myself scanning in the negatives on my flatbed scanner. So I ended up with "hybrid photography" — analogue at the front end and digital at the back. All that effort for a digital file — why bother? Finally I realised that the pedestrian technique dictated by the Hasselblad was not my style of photography. It is just too "old school". My personal photography has moved on from there.
Finally I realised that the pedestrian technique dictated by the Hasselblad was not my style of photography.It is just too "old school". My personal photography has moved on from there.
So my 'Blad experiment rapidly came to an end in about six months. The outfit is still here in its Pelican case. I have not tried to sell it but the market still looks weak. My two UK friends both tired of their 'Blad fads too and managed to sell their gear easily — but not before they had a final unsuccessful dabble with digital backs on their cameras.
If anyone is not put off by my tale and would like a Hasselblad outfit in very good condition for a very fair price please drop me an email via the Rolling Road (link below). Meanwhile it's digital for me.
What do you think? Is film dead at last?
_______________