When I became ill last year, I had to defer two trips. One of them was to Berkeley River Lodge in the most remote part of the Kimberley, Western Australia. I was supposed to be there the week after I went into hospital back in July. It was very upsetting lying in a hospital bed feeling "proper poorly", wired into all sorts of devices and knowing that I should have been in one of the most remote places in Australia.
I had paid for it all. Fortunately, the booking could be changed without penalty to late April this year — the first week after reopening following the wet season. After such a disappointment and so much anticipation, it had to be good. And it did not disappoint.
Superlatives fail me in describing the resort and the location. It is amazing. An incredibly remote place, it is accessible only by light plane or sea. Darwin is an hour and three quarters' flying time away. There are no roads nearby. It is an Aboriginal reserve, but there are no people, nor signs of civilisation for vast distances. And no mobile phone network, which some may consider a very good thing.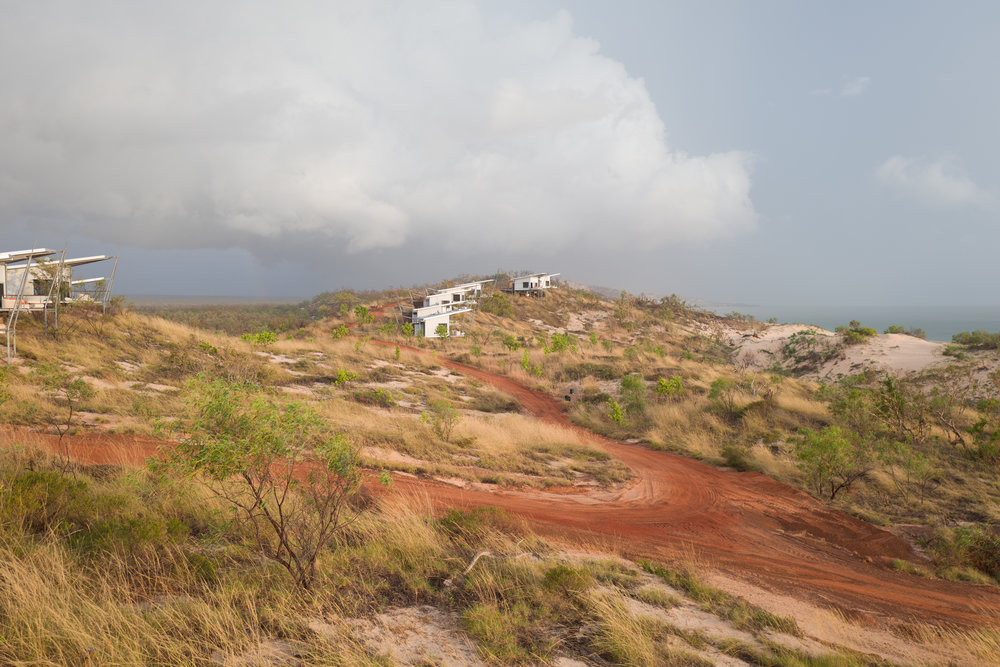 The accommodation is in 20 villas (that is, steel huts) perched on a line of dunes overlooking either the sea or the Berkeley River. Supplies are brought in by barge every six weeks and daily on the light plane.
I took the helicopter trip of a lifetime and saw some extraordinary ancient Aboriginal art in caves and under overhangs. Landing on a rock ledge right on the top of King George Falls, one of the most spectacular waterfalls in Australia, was the highlight of the visit. I did take a few photos from the chopper, but they looked just like bog-standard shots taken from a helicopter, so I junked them.
The Leica Q was my very capable photographic companion, but it probably would have benefited from protection against the dust and water and fishy hands. Also, there was a fair bit of climbing over rocks and waterfalls, and I was very anxious not to slip and drop the Leica. A submersible toughened Q would have better fitted the bill. I did once slip on some mossy rocks while getting out of a waterhole after a swim and fell quite heavily. I only grazed myself and luckily did not have the camera in my hand at the time.
There was supposed to be a freshwater crocodile — a freshy — in that particular waterhole, but I did not see it. Freshies are not aggressive, unlike saltwater crocodiles, salties, which are in the area in huge numbers. For that reason, you cannot swim in the sea or the rivers, and you must be cautious when swimming in waterholes. Well, you can swim in the sea and the rivers, but it's best to make sure your Will is up to date before dipping your toe in the water. The advice is that even when taking a beach walk you should stay at least five meters from the waterline, and one meter further up for every alcoholic drink you have consumed before setting out.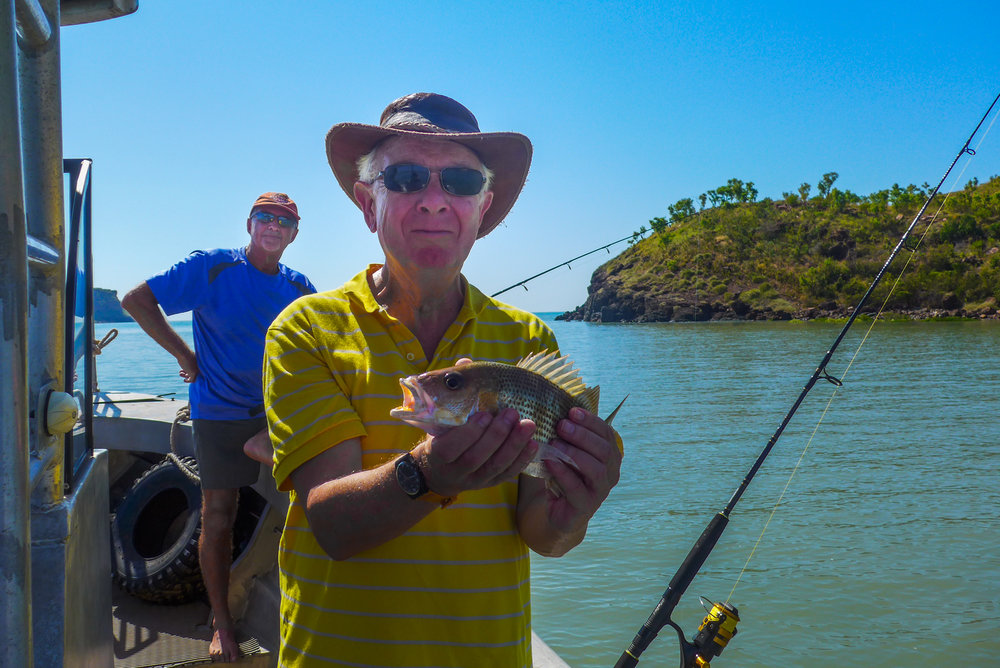 Above all else, it is the remoteness of the location which I appreciated. I went fishing by boat one morning in the area around the mouth of the vast Berkeley River. While I am not a fishing fan, this trip nearly converted me as I did some great fishing. Apart from the four other people on the boat I did not see another person, nor a single sign of civilisation for four hours — no sweet wrappers, no mobile phone towers on the horizon, no buildings, no cars, not even a single plastic bottle on the beach. Remote indeed.
___________
You can find more from John Shingleton at The Rolling Road and on Instagram at therollingroad.