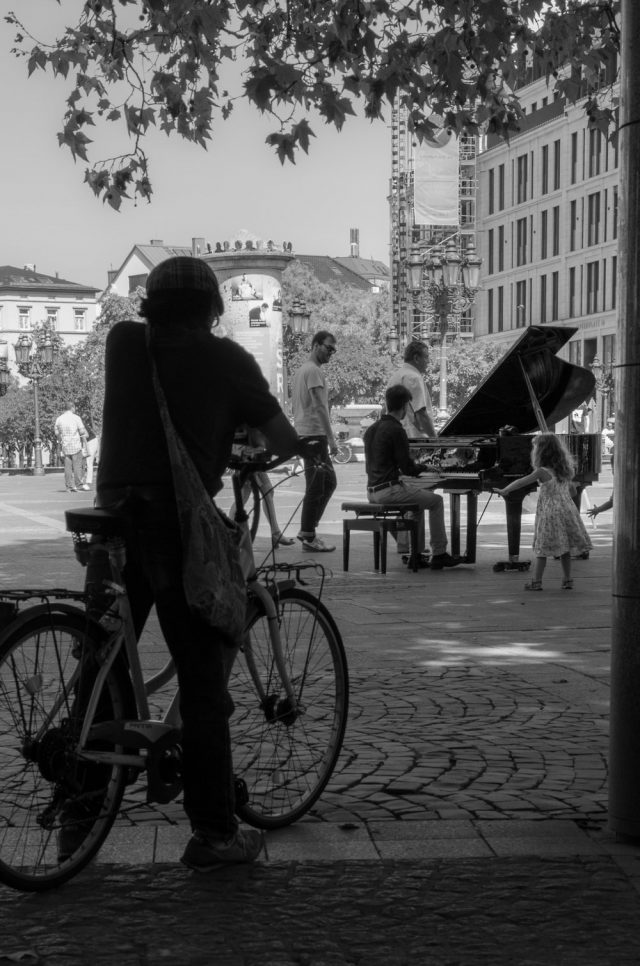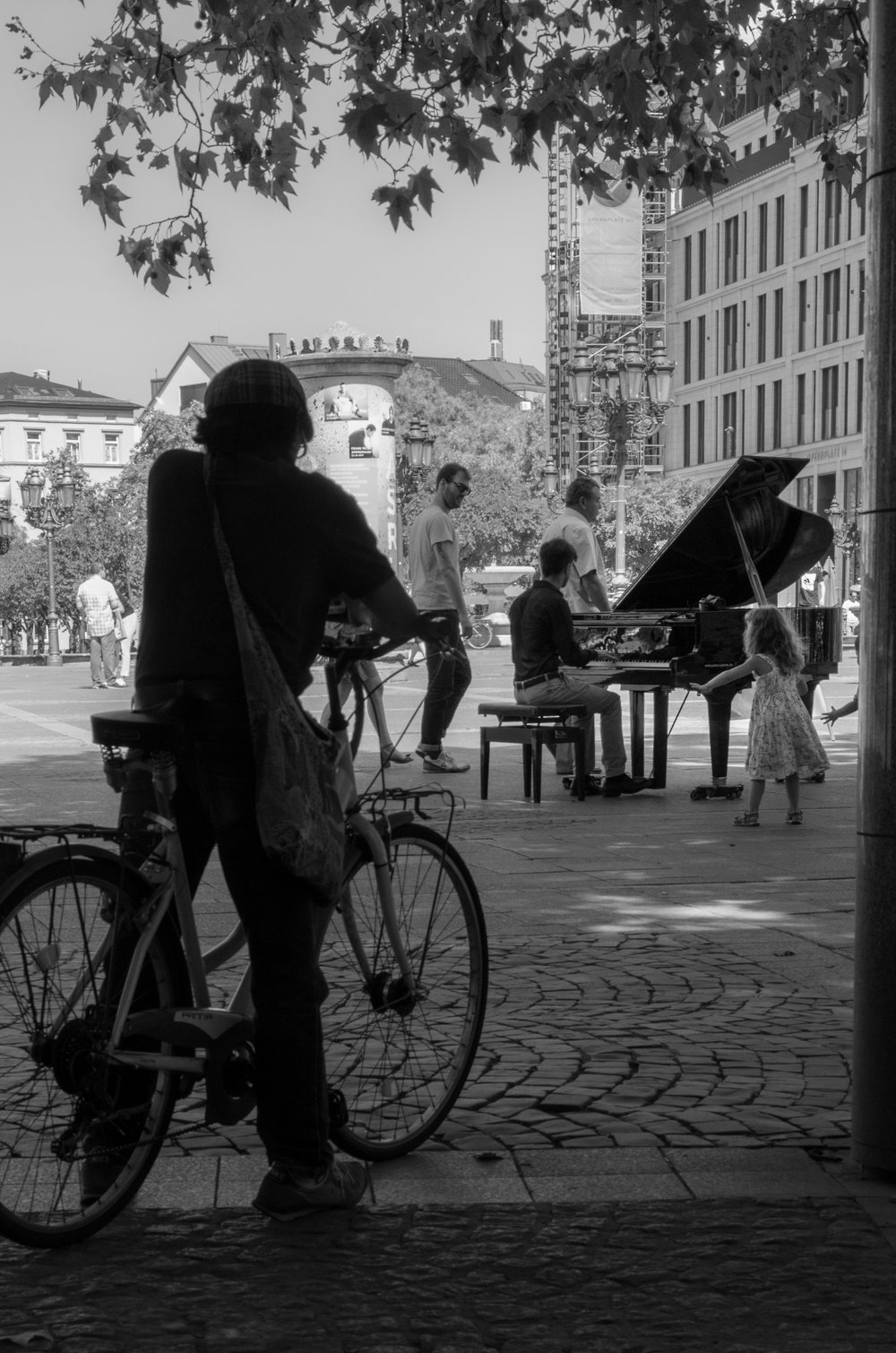 Between 1996 and 1999 my family and I lived in Oberursel, a town to the north of Frankfurt-am-Main in Germany, lying at the feet of the wooded Taunus hills. The town is the location of a Rolls-Royce aero engine factory and an international school. To get to work in Neu-Isenburg, to the south of the city, I would take the train through Frankfurt and I became well acquainted with the city centre, helped in part because it is relatively compact and easily walkable.
This summer my wife and I spent a few days in Frankfurt visiting friends in Kronberg and Oberursel in the Taunus and in Wetzlar, the latter proving very convenient for a quick visit to the Leitz Park. As an aside, the itinerary proposed by the Rhein-Main-Verkehrsverbund (RMV – the public transport network) computer and app directed us to the park via Giessen and the Number 11 bus rather than through Wetzlar itself which looked a bit indirect but turned out to be a very efficient way of reaching it — once we'd found the bus stop!
Before our afternoon visit to our friends in Kronberg we wandered around the city centre and came across a piano in Opernplatz outside the Alte Oper building. Such a stand-alone piano is not uncommon and I have seen them in train stations and airports for people to play as they wish. It was unusual to see one in the open air but, given that Germany was experiencing a very dry and hot spell, there was clearly no risk from rain. A note on a piece of card indicated that the piano was being played by music students to raise money and various students took turns to play.
Sitting in the shade of a gazebo nearby with the X Vario, I enjoyed watching the pianists engrossed in their playing. Some passers-by stopped to listen. Children responded to the music and danced. Others were too busy to stop and hurried by leaving the pianist in their small oasis leaving us to enjoy the beauty of the music.
__________