I wasn't much looking forward to the Olympics but I'm happy to see that the organisation has gone so well. And, of course, that the British teams have punched above their weight. Even the British weather, unpredictable at best, has been on its best behaviour, give or take a shower or two.
During the past two weeks London has been been enjoying a well-run and successful event. Despite all the forebodings, the transport network has held up well. Transport for London did a great job in avoiding problems and in making sure that the network, one of the largest urban transit systems in the world, ran without major hiccups. Even President Rogge has been on the tube, leaving all those special Zil road lanes almost empty.
Most visitors will not have known that parts of this system are 150 years old, so the odd creak was to have been expected. The world's first underground railway opened between Paddingron and Farringdon in January 1863, two years before the end of the American Civil War.
Even the bustling Piccadilly Line, the city's main artery, which runs through Covent Garden, is well over a hundred years old. The Covent Garden station, near the scene of the picture, was opened in 1907 and is one of the few network stations with no escalators. Use the lifts or, as the looping announcement says, do not use the stairs because they are the equivalent of climbing a ten-storey building. It even has a ghost, that of William Terriss, although he hasn't been seen on the stairs since 1973.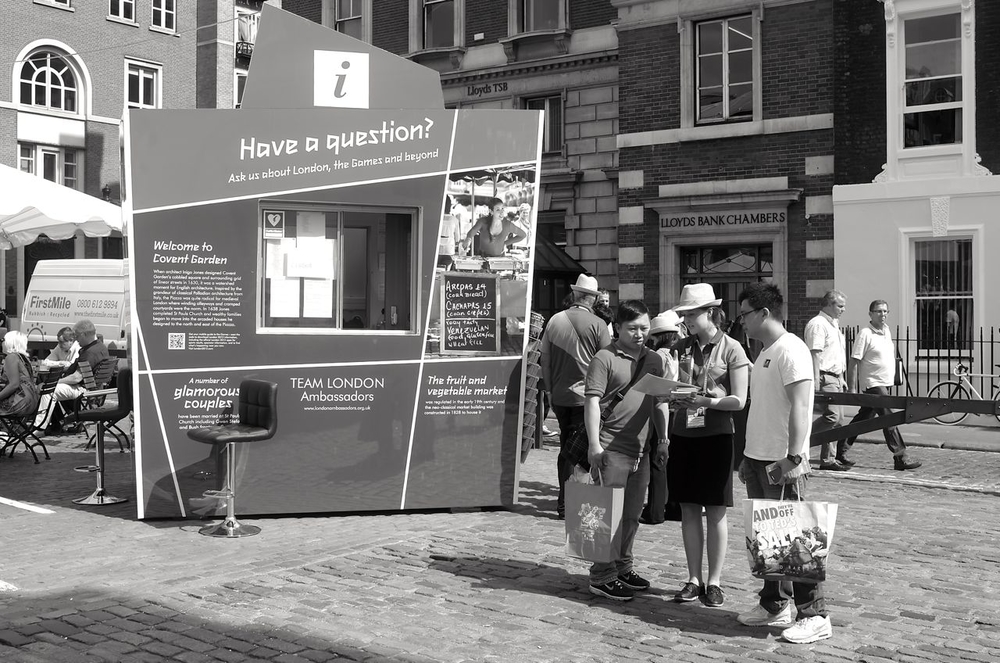 In a few weeks, after the Paralympics, the bulldozers will move in to the park, now renamed Queen Elizabeth Olympic Park, to turn it into an east London version of the South Bank, itself a relict of the 1951 Exhibition. It opens in 2014, with the main Olympic stadiums and landmarks plus new houses, arts centres and parks. There is also talk of turning it into a techno hub.
I am taking the opportunity to join the departing Olympic crowds tomorrow morning (bad planning in hindsight) and I shall be resuming Macfilos coverage from Greece on Tuesday morning