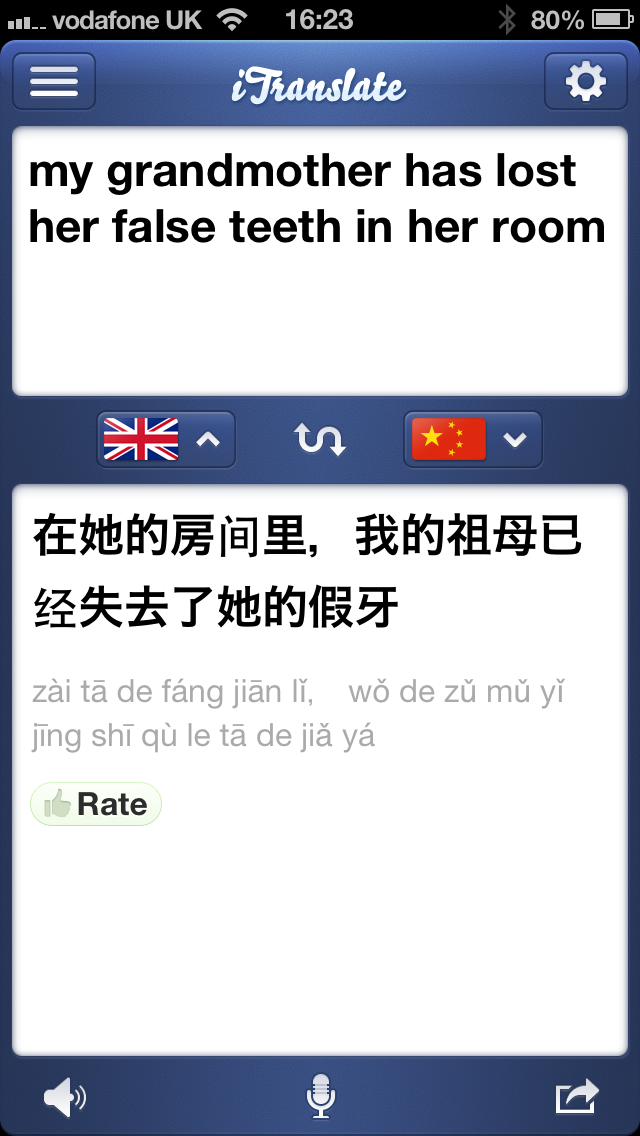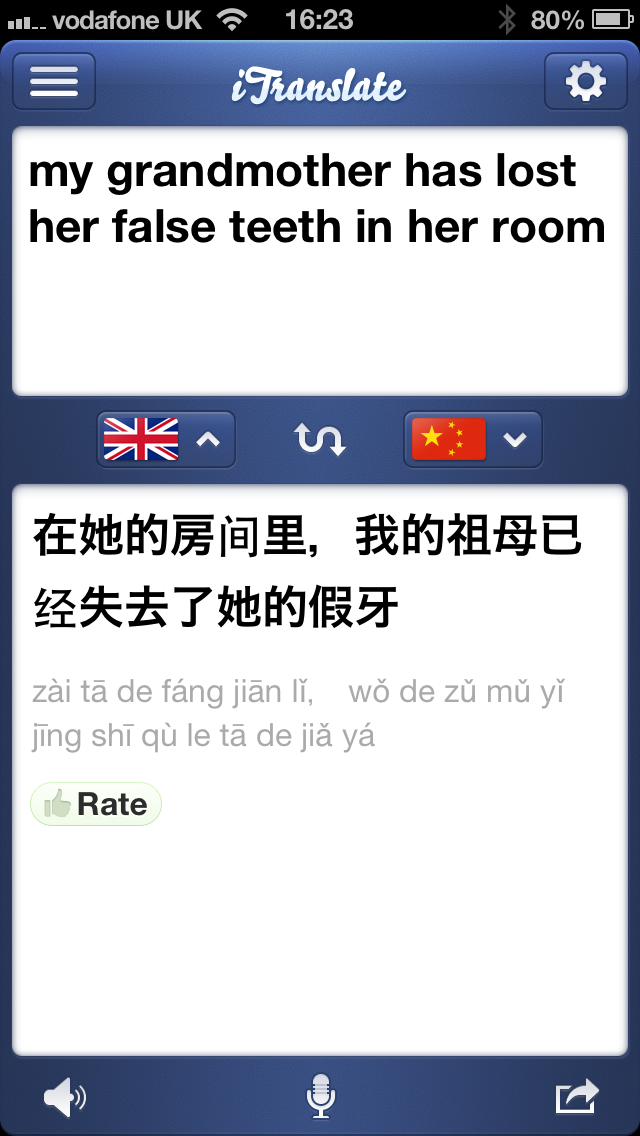 I love playing with languages and I have tried more than my fair share of translation apps. I also have a stack of language learning apps and this is something that the iPhone (or iPad) does well. Yet nothing I have tried works quite as well as iTranslate which has just had a major update. It has a very easy user interface which allows quick swapping between sixty languages. Many similar apps are limited to the usual suspects, French, German, Spanish and a few more. But iTranslate covers the world.
Translation engines need a bit of help. It is no use feeding in long, complicated sentences full of colloquialisms. But keep it short, with simple statements and common words, and iTranslate does a good job.
I scoured my Contacts for non-English friends and initiated text messages. I can report that the German is good (which is encouraging since the developer, Sonico GmbH, is German), the Greek is even better, and both Arabic and Indonesian was understood. My Indoniesian friend, a fellow photographer, replied to ask if I was drunk. No, just testing.
There were mixed results with Mandarin, although all correspondents understood what I was on about. One said "my gosh, you speak quite good Chinese" while another thought "it needs plenty of guess work and mutual understanding."
As a tool for quick text messaging (where wordcraft and grammar is at a premium) iTranslate is a big help. I can also imagine it being very useful when on the road in foreign climes.
iTranslate is free. The premium version which costs £2.99 for a one-year subscription (non-auto renewing) adds voice recognition and Romanisation of non-Latin scripts. For travellers and anyone interested in languages, iTranslate is essential. iPad and Mac versions are on the way and I shall be first in line, especially for the Mac translator.
Wry note: I got the Mandarin in the above screenshot translated back into English, not by iTranslate naturally. The result: "In her room, my grandmother had lost her dentures". Not bad, really.