It's the steering wheel that gives the game away. This isn't a buggy but a car, the Egger-Lohner Electric Vehicle C.2 Phaeton, or P1 for short. Furthermore, it is the first Porsche, designed in 1898 by a 22-year-old Ferdinand Porsche for the Austrian manufacturer Jacob Lohner & Co.
Even more strange, the P1 was an electric vehicle and was no mean performer. Young Ferdinand lost no time in entering his new creation in an 1899 Berlin road race where its top speed of 21 mph and reliability swept the board. Transporting himself and three passengers over a 24-mile circuit, Porsche won by a margin of 18 minutes ahead of the nearest rival. And as an unwitting nod to the future green lobby, he even won the accolade for the least amount of energy consumed. Fast forward 116 years, move to Berkeley Square in London's west end and what do we find? The 2014 Porsche Panamera being juiced up while its well-heeled custodian is at work. Everyone likes a bit of economy.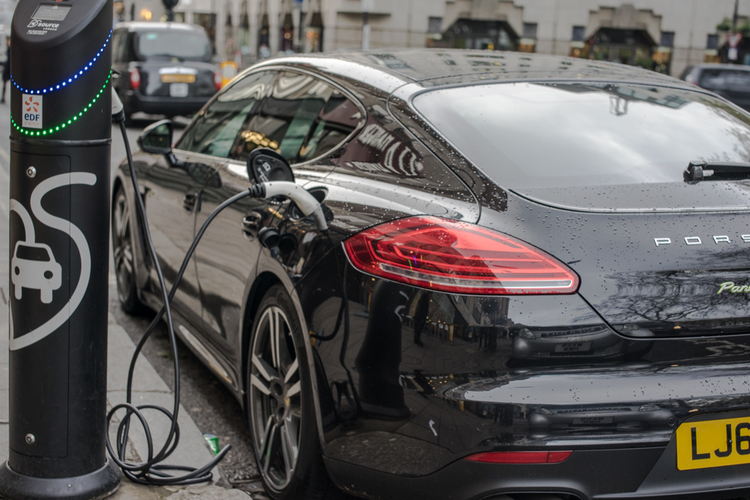 The car's chassis, with a translucent plastic infrastructure to show the original design, is now on show at the Porsche Museum in Zuffenhausen.
The instrument panel (below), spartan by the Panamera's standards, is very efficient looking. The rear-mounted electric motor (bottom) was an "octagonal" design with a complex gearbox offering 12 speeds–six forward, two reverse and four braking ratios. It all sounds very impressive on paper.