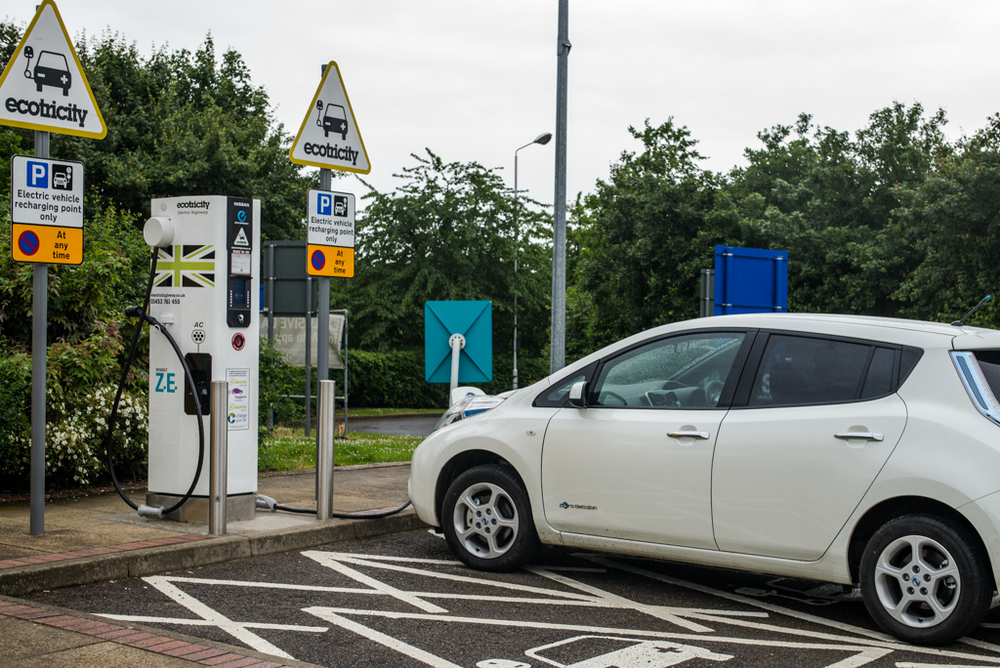 In the week since I took delivery of my long-term test Nissan Leaf I have been transformed into an evBore. This is a new word, please remember where you read it first. I have been mugging up on connectors, cables and all things charging. And even trying them out.
The first surprise is that, in the main, stopping for a refill is actually free. Yes, folks, free fuel. The second comfort is that after only seven days I am less stressed over range than I thought I would be. The 85-90 miles that shows on the Leaf's range calculator is actually not all that bad; it is certainly good enough for ninety percent of journeys. At first I was topping up at every opportunity despite advice from Nissan that the batteries should be run down before recharging. This is standard fare for any battery powered device and no doubt good practice.
Yet it is all very well for Nissan to tell us this. In practice it is disquieting to park the car at night with only ten or twenty miles on the clock. You don't always know how much driving you might have to do the following day. With an electric car it isn't just a matter of calling in to the nearest fuel station to top of for another 250 miles or so. Electric vehicles need planning. However, despite my misgivings, I have learned in just a few days how to plan ahead. It's just a different way of looking at things.
Here in mid 2014, charging stations are few and far between. If planning a longer journey it is certainly a good idea to ensure that you know exactly where to find free juice. It is also advisable to arm yourself with the telephone numbers of the various service providers just in case you happen to get stuck with a wonky charger at some remote spot. The good news is that when you do find a rapid charging station you can get an 80 percent refill in only 30 miles without paying a penny. This contrasts with the tortoise-like home charger which takes eight or, even, ten hours (if you use the cable fitted with a domestic 13-amp plug) and runs up your electricity bill to the equivalent of 130 miles per gallon. At least in Europe we have a suitably high voltage for speedy charging. My friends in Washington DC, who have been running their Leaf for 30 months, had to have a special 240-volt charging circuit installed because the domestic 110-volt supply is understandably tardy.
At first I thought that the main factor working against electric car adoption was range. Of course, improving that range will help enormously. But I now understand that owners worry just as much about the availability of charging stations and the lack of confidence in finding a free charge when you need one.
Cables and stuff
Even when you do find a charging station there is no guarantee you have the right cable in your armoury. For a new industry, dedicated to making electric traction popular, the powers that be have really goofed on cables and connectors. It seems every car manufacturer favours a different connector and squabbles are taking place throughout Europe (and, presumably, the world) to decide which standard should win. It's phone charging anarchy all over again and it is time someone knocked together the heads of all these standards specifiers to impose The One Connector.
Current favourite to become TOC (at least for AC charging) is a German plug-and-socket system manufactured by Mennekes. The Nissan Leaf doesn't have a Mennekes connector, however. Instead it has a J1772-2009 socket for everyday AC charging and a larger CHAdeMO dock for fast DC loading. Are you following? More on CHAdeMo later but……
CHAdeMO is an abbreviation of "CHArge de MOve", equivalent to "charge for moving". The name is a pun for

O cha demo ikaga desuka

in Japanese,

translating into English as "How about some tea?", referring to the time it would take

to charge a car.

CHAdeMO can charge low-range electric cars in less than half an hour.
This super socket is featured mainly in rapid charging stations which all (as far as I know at the moment) have integral cables to plug into the socket on your car. Slower charging, using the J1772 socket on the Nissan, demands that you own an arsenal of cables to enable you to connect your car to charging points. So far so good. My car came with a sort of monster laptop charging cable―with the faithful J1772 socket on one end and a standard UK 13-amp plug on the other. It is similar to the European orange cable pictured above, just with a UK plug on the end. In the middle of the hefty cable is a power supply unit with flashing lights. I soon discovered I would need another cable, one that converts J1772 to Mennekes, for use with public charging points. This I bought from evConnectors.com for £132 plus VAT (£158.40).
If at first you don't succeed….
I soon discovered that charging your electric car is not the simple affair it is made out to be. By way of an experiment I parked alongside one of the charge points operated by Source London in the White City Mall near my home. This was before my Mennekes cable arrived, so I was armed only with the 13-amp connector supplied with the vehicle. I had previously applied for a free swipe card and it took no time at all to plug in the domestic 13-amp plug and connect the other end up to the car. Nothing happened. To check things I moved to another charge point but the car still would not charge. Back home I tested the cable on a 13-amp power socket and all was well.
The next day I returned to White City with my new Mennekes cable. This time things were looking up. Lots of blue flashing lights appeared and, I thought, all was well. Three hours later I checked the Carwings application on the iPhone and realised that the batteries were not charging. Fortunately all this was experimental or I could have been stranded.
I have since learned that I did several things wrong. First, there is a cover which has to be closed over the 13-amp plug in order for charging to start. This isn't at all clear because the socket is very much like a typical out-door garden socket with a spring-loaded flap. Also, unbeknown to me, there is a very small period of time to start the charging after swiping the card, possibly as brief as 15 or 20 seconds. The trick, apparently, is to plug the cable into the car, get everything set up and then rapidly swipe, plug in and press home the cover. So far I have been unable to go back to try this out. As for the Mennekes socket, I think my mistake was to plug in to the charge point before setting up the car. I must have missed the time limit for charging. So, on two occasions I failed miserably to get my free top-up. Armed with fresh knowledge, I am sure my next visit to one of these non-rapid charging stations will be more successful. I shall try, try and try again.
CHAdeMO to the rescue
I am now a bruised, if fully fledged ev-warrior. Despite my disappointments, I felt confident in setting off this morning on an 100-mile round trip with very little prospect of making it home unless I could plug in one of my cables somewhere. I wasn't prepared to take too many risks, so I decided to do my first top-up about ten miles from home on the motorway service area at Heston. At least, I reasoned, I could skulk home on eco setting if necessary.
At Heston I immediately felt at home, more like a first-class passenger than a mere journey breaker. There was my specially reserved parking spot, verboten to all those hooligan internal combustion-engined polluters, and a welcoming charging tower complete with two purposeful cables. I was the only visitor, which is likely to be par for the course until electric vehicles become more popular, and I was able to futz around taking pictures and generally making a nuisance of myself while feeling pretty superior.
This time there were no hitches. At first though, I picked up one of the cables and discovered that it terminated in our old friend the Mennekes socket. My Mennekes cable was to hand but, of course, it has a female connector, as did the charging station's cable. No go. Fortunately, the second cable on the tower was our old friend CHAdeMo. By now I am on very familiar terms with my versatile oriental confidant . This was the cable for me and it plugged in to the Nissan without problems—just a little fiddle with the large lever which must first be released and then squeezed to lock the connector to the car.
The rest was easy. Swipe my Ecotricity card (yes, yet another card I had obtained but, again, a free issue), press a few buttons and charging started. Hallelujah. This was my first successful attempt away from home at getting power into the Leaf.
How about some tea?
Having set up the charging it was time to go for a cup of CHAdeMO-san's tea at Costa Coffee. This is the easy bit. Normally, after 80 or so miles of driving it's time to have a break and, with the rapid charge system, it takes only 30 minutes to be back in business. I wasn't performing a full charge so I barely had time to order an Earl Grey and gulp it down before Carwings on the iPhone was telling me that the charge was complete.
Carwings communicates with the Leaf to provide details of charge and calculates the remaining mileage available. It doesn't work in realtime and it is necessary to initiate an enquiry from the iPhone which then takes up to a minute to interrogate the car, receive the results and update the display. Incidentally, Carwings can be used to start the climate system inside the car, either heating or cooling, so your car can be prepared to your meet your every desire while you are supping that cup of tea or coffee. It's all very civilised.
At the beginning of this article I told you I was now a fully-fledged evBore. If you have read thus far you will not wish to disagree. Yet I am enthusiastic, as I never thought I would be. The car itself is delightful and, after a lifetime behind the wheels of petrol and diesel cars, I have been won over in just a few days. As a driving experience, an electric car is just about as good as it gets. I have also come to terms with range and appreciate that the charging infrastructure, modest as it is, can only grow rapidly better.
For the moment, as I pointed out, electricity at public charging stations is mostly free. I haven't come across any slot-machine dispensers although, in some cases, it is necessary to pay to park the car. I am told by Nissan that in the future (which could be as near as 2015) it will be necessary to pay for your electricity. On the one hand, it will be something of a blow to start paying for something that has hitherto been free. But on the other, money changing hands will encourage a more rapid spread of charging stations.
In the meantime, running an electric car can be a very economical business. Even if you use your own domestic electricity, the cost equates around 130-mpg in petrol terms and that is twice as economical as even the most frugal internal composition engine. If you use free charging stations you can drive the whole year with zero fuel costs as well as zero emissions.
We should not fall into the trap of naivety, however. The British government is currently hellbent on making electric vehicles more popular and it is not succeeding very well. It is giving buyers a £5,000 cash sweetener if they buy a car such as the Nissan Leaf. And it is turning a blind eye to such practices as free provision of electricity and, even, cheap power from the domestic supply.
Make hay, sup free
There is a parallel with the drive to popularise diesel cars in the 1980s and 1990s. For some reason diesel was supposed to be more friendly to the environment and incentives were offered, including lower tax on the fuel. Now over 50 percent of annual car sales are of diesel, despite new research which shows diesel is actually worse for the environment than petrol. The governments is rapidly back-pedalling. Diesel fuel is now more expensive than petrol whereas, in some European countries, it used to be half the cost. Using the same logic, it is difficult to see governments allowing the use of cheap domestic electricity if electric cars begin to creep up the sales charts. The loss of fuel-tax revenue will almost certainly be recouped by taxing electricity, including the creation new tariffs for home charge points.
For now, though, we electric vehicle pioneers, we few, we ev-warriors, can make hay. The sun is shining, fuel is dirt cheap and we are actually being paid to go out and buy a new car. What is there not to like about this? Even the low range of most electric cars becomes rapidly more palatable.