Normally I don't get sentimental or dewy eyed about cameras. I enjoy using them, I appreciate their aesthetics and results. But I am never reluctant to sell at what I think could be the right time. So it was with my cherished Leica Monochrom, the camera I said I would keep until hell froze.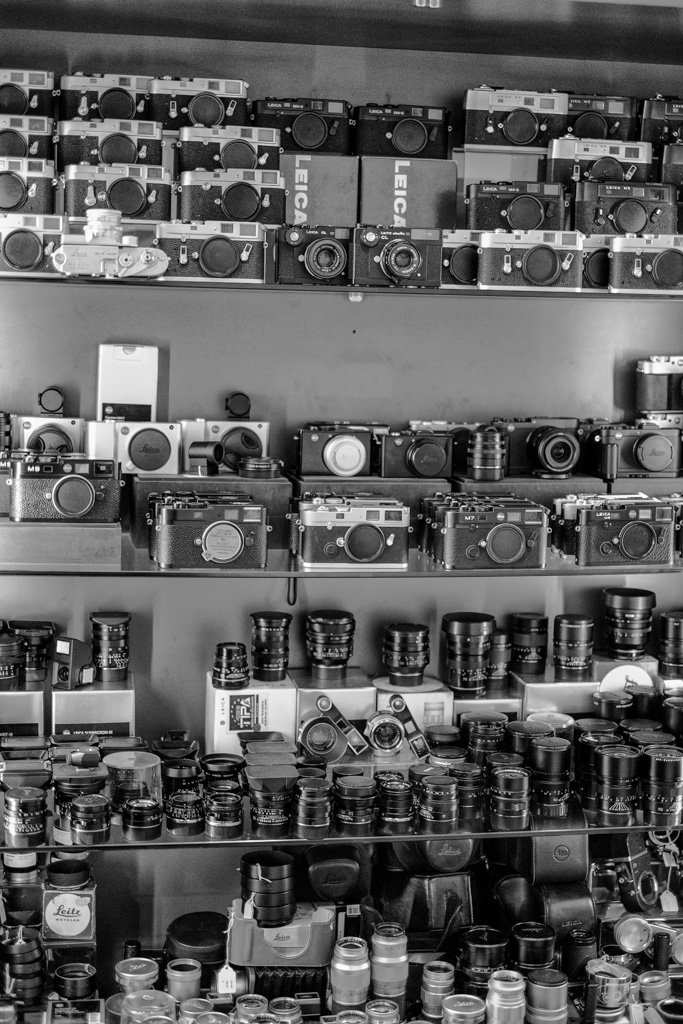 When I reviewed this singular full-frame camera in 2013 it was so good, so unusual that I vowed I would never sell it. Recently, however, there have been murmurings of a replacement, perhaps one based on the new CMOS-powered Leica M.
No doubt Leica is working on something, even if it might never see the light of day. There has even been evidence of electronic proofing of a "monochrome" camera in several far-eastern countries, something that is often the harbinger of a replacement. But we don't know.
Rash moment
In a rash moment last month I decided to hand over my mint-condition Monochrom to Ivor Cooper of Red Dot Cameras for sale on commission. I much prefer this way of selling to eBay, Amazon or any private deal. I believe buyers feel happier buying a Leica from an dealer, especially an authorised dealer, and take comfort in a used-camera warranty where offered.
Sellers, on the other hand, find that a dealer can secure a higher price than a web site and, after saving PayPal and listing charges, the cost is usually the same or even more than the commission sale, for which Red Dot charge 15 percent of the value.
Ivor sells desirable cameras and lenses in double quick time and I was not surprised to hear that after only a few days the MM had been snapped up. Despite this, I was not entirely happy because withdrawal symptoms had already set in.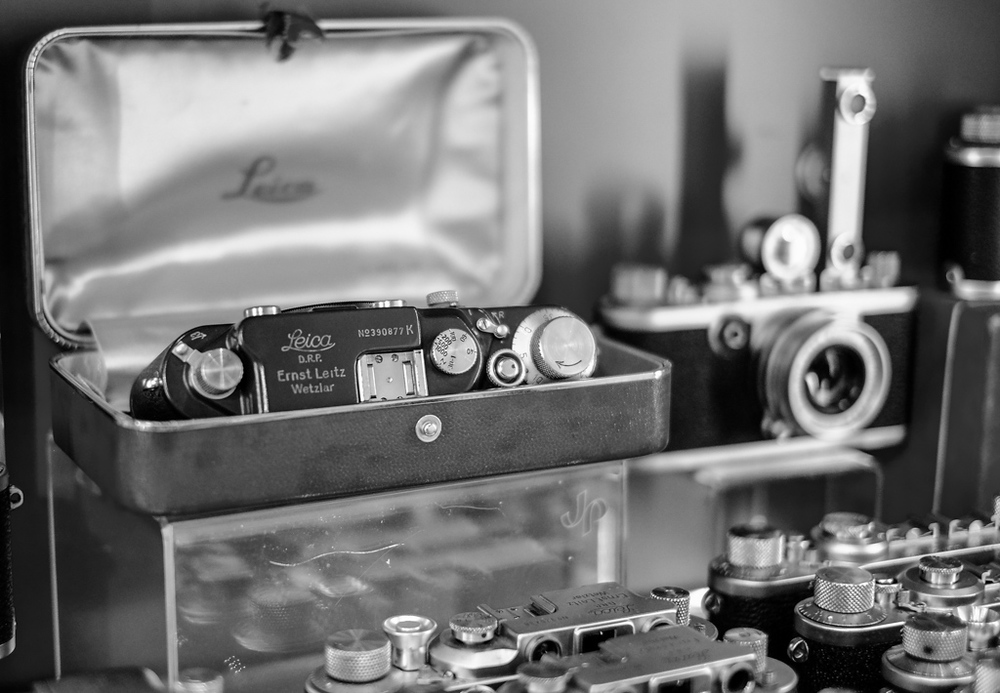 Mad to sell
Remorse set in as soon as I put down the phone. All my Monochrom-owning friends told me I was mad to sell. I suspected they were right and I felt even worse. Then I had a long discussion with David Slater at Leica Mayfair, majoring on the CCD sensor of the Monochrom, and I realised I had indeed made a mistake.
David explained why the CCD sensor is ideally suited to the Monochrom because of its huge dynamic range. It captures tremendous levels of detail which then lurks in the shadows and dark portions of the frame just waiting to be discovered. I sort of knew all this already, but it was a salutary reminder of my rash decision.
With minimal post processing it is easy to recover levels of information that might not be possible with other sensors. On the other hand, the CCD does not have the same latitude with highlights. Once blown, they are difficult to recover and that is why Monochrom owners tend to underexpose where possible. I have mine set most of the time to -0.3EV.
Digital film
There is no doubt that the current Monochrom produces stunning results, better by far than black and white conversions from colour sensors. Even high ISO shots, up to 3200, present noise that is more reminiscent of film grain. On the downside, ultimate ISO sensitivity is inferior to that from CMOS sensors, although the Monochrom fares better in this respect than the M9. The CCD sensor does not support live view. But this is no disadvantage given the specialist nature of the Monochrom. I tend to think of as a digital film camera.
The Monochrom is not without its faults. Like the M9 before it, it sports a ridiculously inadequate screen that was well out of date even in 2009 when the M9 was launched. When I first got my Monochrom and chimped the results on the screen I was almost ready to slit my throat, so poor is the resolution.
Yet I soon learned that the screen is just about good enough for navigating the menu but useless for anything else. It's better to avoid checking results and wait until you load the day's output into Lightroom. Even then, the Monochrom doesn't immediately impress. The OOC raw files are very flat and lacking in contrast. Fortunately, these shortcomings are easy to correct, especially bearing in mind the wide dynamic range of the sensor. My particular poison for processing Monochrom shots is the excellent Silver Efex Pro 2. The difference between the raw file from the Monochrom and the processed image is nothing short of astonishing.
Slender
As a camera the Monochrom benefits from the more slender dimensions and weight of the M9 (as opposed to the fatter M) and feels better in the hands. It is a tad nearer to the iconic M3 in dimensions and makes a thoroughly delightful and unobtrusive little street camera.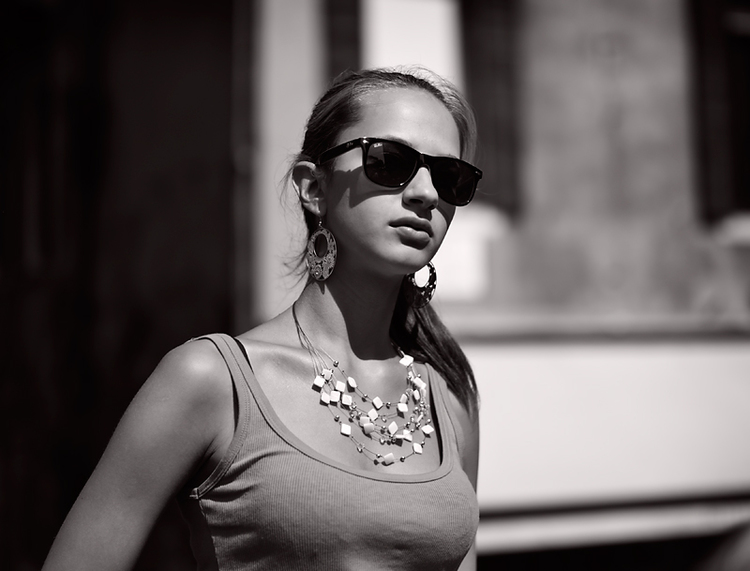 After reminding myself of all these pros and cons I was bitterly regretting having sold the camera. This, I began to realise, is a classic and, while it might well be superseded by a CMOS version in 2015 or 2016, it will still have its adherents for years to come. Such is evident from the many Leica aficionados who still cling to the M9 in preference to the newer M. The bottom will certainly not fall out of the Monochrom market whatever newfangled black-and-white device arrives to dazzle us.
Glimmer of hope
Then came a glimmer of hope. While out on last weekend's Brighton veteran car run with Ivor and Elaine Cooper and other friends I discovered that the Monochrom was only partly sold. The buyer had paid a deposit and had a month to make up his mind. I told Ivor that if this mind were ever changed, however unlikely, I would take the camera back.
Lo and behold, yesterday the buyer did have second thoughts, not 24 hours after I had more or less begged for the camera back. So I set off this morning to recover my baby. Selling it on whim was definitely a mistake and I will now stick with it until I find a better hole to go to. If and when a new Monochrom does appear in Leica's lineup I will want to give it a thorough test to see if it can better the original. Certainly I will not be swayed by monochrome electronic viewfinders, live view nor, perish the thought, black-and-white movies. With the Monochom it is the results that count.
__________________________
Footnote: All photographs in this article, except for George James's Leica Monochrom portrait of Girl With Sunglasses, were taken with a Fuji X-T1 and 35mm f/1.4 Fujinon lens, converted in Silver Efex Pro. It was the camera I had with me at the time.