When one man restores an entire period building and installs his extensive photographic collection to create a private museum you can expect something special. The F11 museum is such a place. Situated at No.11 Yuk Sau Street in Hong Kong's Happy Valley, the F11 building is a shrine to one man's love of photography, especially Leica photography. It is certainly one of the most remarkable places I have visited on my photographic travels.
Douglas So is a renowned photographic collector and owns one of the world's finest assemblies of Leica artefacts. He wanted somewhere to display his wares and decided to create the F11 Photographic Museum.
The building itself is highly significant and perfectly complements the content. The 1930s Art Deco house at No.11, originally built as three flats, has been restored to its original external splendour and finished in an ochre colour which Douglas and his design team decided would fit the period. They were hampered by the fact that at all existing photographs of the street and general area where in black and white, but further rewards showed that the houses were all painted in a variety of strong colours.
Creating No.11 as a museum, the designers have added Leica iconography, including door handles and knobs painstakingly crafted to resemble film advance levers and shutter-speed dials. This demonstrates Douglas's preeminent love of the Leica brand. Even the main door is constructed from a giant replica of the front plate of an M6. Nothing has been overlooked. Visit the toilet and the Leica theme is in full flush. You could spend a lot of time in there.
The F11 is a private museum and it is not open to the general public. Instead you can visit the website and arrange to join one of the frequent guided tours. This is what I did on Thursday, at short notice.
I was disappointed not to be able to see the large Leica collection which had been moved temporarily to accommodate the enormous instant camera collection of another prolific collector, TM Wong. This provides me with yet another reason to pay a return visit to Hong Kong.
The main theme of the tour was the work of Magnum photographer Bruno Barby in his China years from 1973 onwards. A very knowledgeable and fluent Timm Wong took us through the lower gallery, discussing individual Barbey photographs and their background, including some of the earliest informal depictions of Jiang Qing (Madame Mao) and Zhou Enlai (Chou En-lai).
If you are visiting Hong Kong please book an appointment at the F11. It is probably the best free show in town. Find Yuk Sau Street just up the hill from the Happy Valley tram terminus.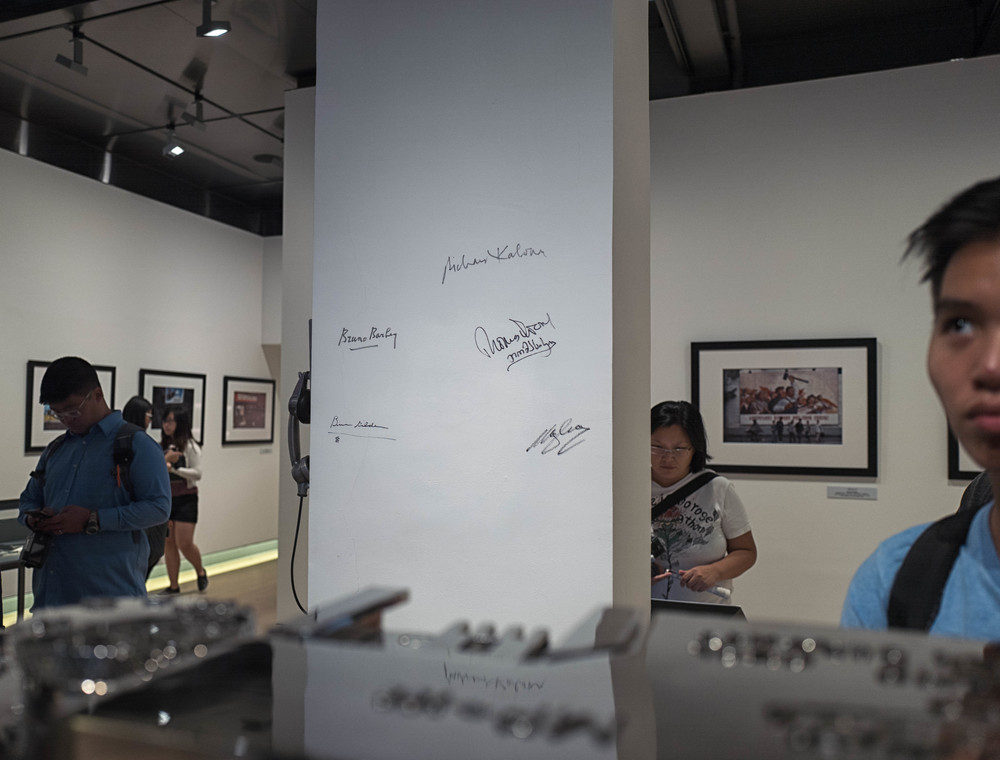 All pictures by Mike Evans and the Leica Q