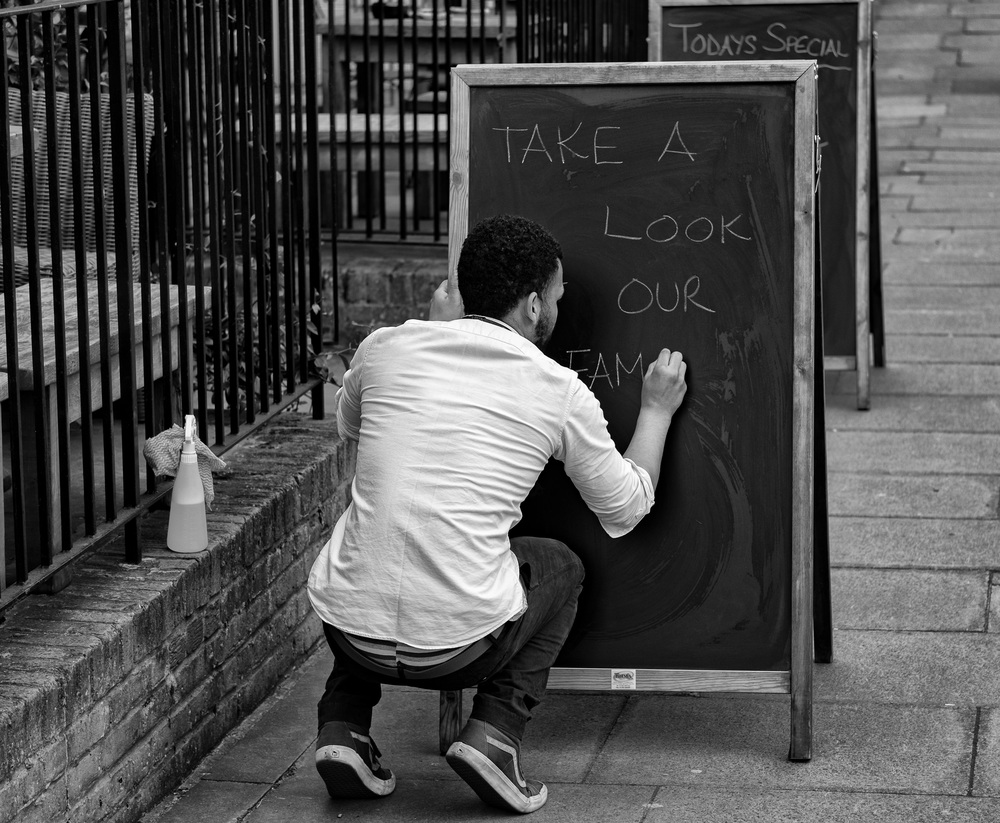 Since two MacFilos writers, Bill Palmer and William Fagan have already have their impatient hands on the new Fuji X-Pro2, I thought that I couldn't let them have all the fun. Now I too have the Pro2 and the much-acclaimed "Leica-look" 35mm f/2. And, as a bonus, the first Zeiss Touit lens I've had the pleasure of trying is sitting before me on the desk. This is the 50mm f/2.8 Makro Planar.
This package of goodies arrived at Macfilos Towers here in Holborn courtesy of the knowledgable and ever-helpful Andy Sands of the Chiswick Camera Centre. I have the trio for a longish test period. Did I mention Chiswick Camera Centre? Thanks, Andy.
Many of you remember that my dalliance with Sony ended on the A7II when I decided to concentrate full-frame shooting on Leica. But for APS-C moments (and they are rather useful moments, I have to say) I do have a fondness for Fuji's X Series. This is not just for the styling and the image quality but for the level of customer commitment and service which runs Leica a close second. When using manual lenses on APS-C I also appreciate the duality of focal lengths that the crop sensor brings. Two prime M lenses, such as a 28mm and a 50mm and two bodies offer full-frame-equivalent focal lengths of 28, 42, 50 and 75.
Above: Touit-to-whoo: Patient pigeon clearly trusts a fellow Touit avian as the long lens gets closer and closer. The crop shows a good level of detail, partly thanks to the 24MP sensor of the new Fuji but this superb lens also has a great deal to offer
So I was primed and waiting for the X-Pro2. I tried the Pro1 when it was launched and here I am again about to put the Pro2 through its paces. We already know from Bill and William that this camera is much improved. It's faster, has the tweaked hybrid viewfinder (with PIP live view) of the X100T and is sturdier and offers modest weather resistance when used with WR lenses. While in appearance it is very similar to the Pro1 (in that nice, comforting sense that links a Leica M3 with an M7), it is a much better camera with its 24MP sensor and numerous "pro" touches such as the twin card slots.
The 35mm f/2 WR is a little masterpiece in terms of design and ergonomics. Out goes the fat, modern auto-focus lines of most Fujinon XF lenses (in particular of its sibling, the 35mm f/1.4); in comes the nearest I've seen to an autofocus version of Leica's legendary rigid Summicron. It's a neat and lightweight (170g) little thing—I have yet to put it through its paces optically—and the hood is a gloriously compact and pretty appendage that ensures that it will stay on the lens at all times. I'd buy it for the hood alone, plastic though it is.
XF35 f/2, full frame and crop from the same image
I just love this little lens even though, as with all Fujinons, the aperture ring drives on the other side of the road to my favourite M lenses. It takes a bit of getting used to, with the narrowest (f/16) aperture to the left, next to the A détente, with f/2 out on a limb to the right. Leica owners will understand the problem. If you don't use M glass, don't worry.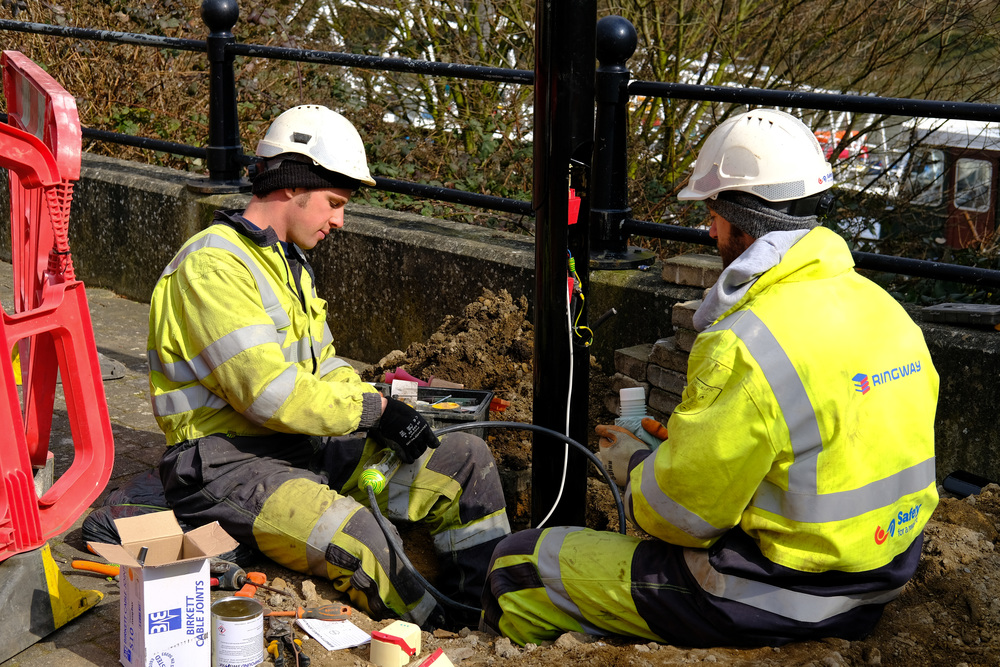 The Zeiss Touit f/2.8 Makro Planar is something else. This is a thoroughly modern autofocus design with a seductively smooth body and deliciously tactile focus and aperture rings (the latter, I should add, also drives on the wrong side of the road). It has an enormous hood, nearly half as long again as the lens. However, as I discovered this hood is a good indication of how close you can get when shooting macro. I managed to knock the bottle off the wall when I got too close, still able to focus (see below).
Above: 50mm Zeiss Makro Planar and crop from the same image
The 50mm Makro Planar is recommended by Andy at Chiswick Cameras as a more usable macro than Fuji's own (and rather long-in-the-tooth) XF 60mm. It is capable of taking life-size 1:1 images, unlike the Fuji which is limited to 1:2, and also performs well as a medium tele of 75mm equivalent, great for portraits. I now have a compact and light (990g in) Fuji Pro set up with two useful focal lengths of 50mm and 75mm. From what I have seen on brief acquaintance, this is a lovely lens with a great performance.
Above: Zeiss f/2.8 Makro Planar at full-frame and cropped twice to show detail.
Below, a similar exercise using the XF35 f/2 but this time in colour (Velvia)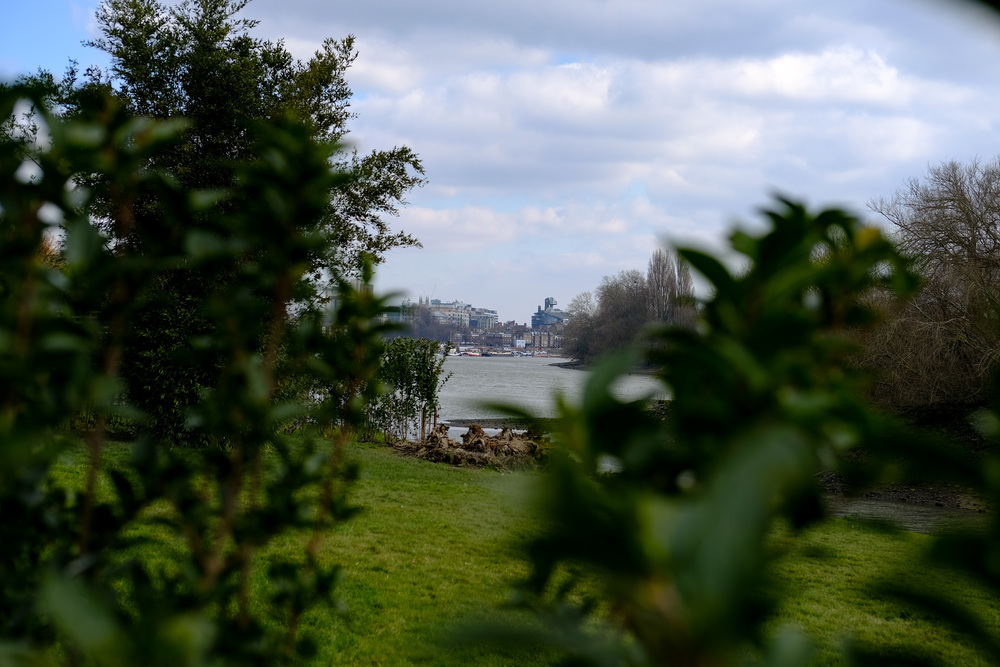 I took camera and lenses out for a brief sally yesterday afternoon and I plan to spend more time with all three in the coming weeks. I'm looking for a rainy day to try out the WR capabilities of the Pro2 and XF35 (the Touit is not weather-sealed).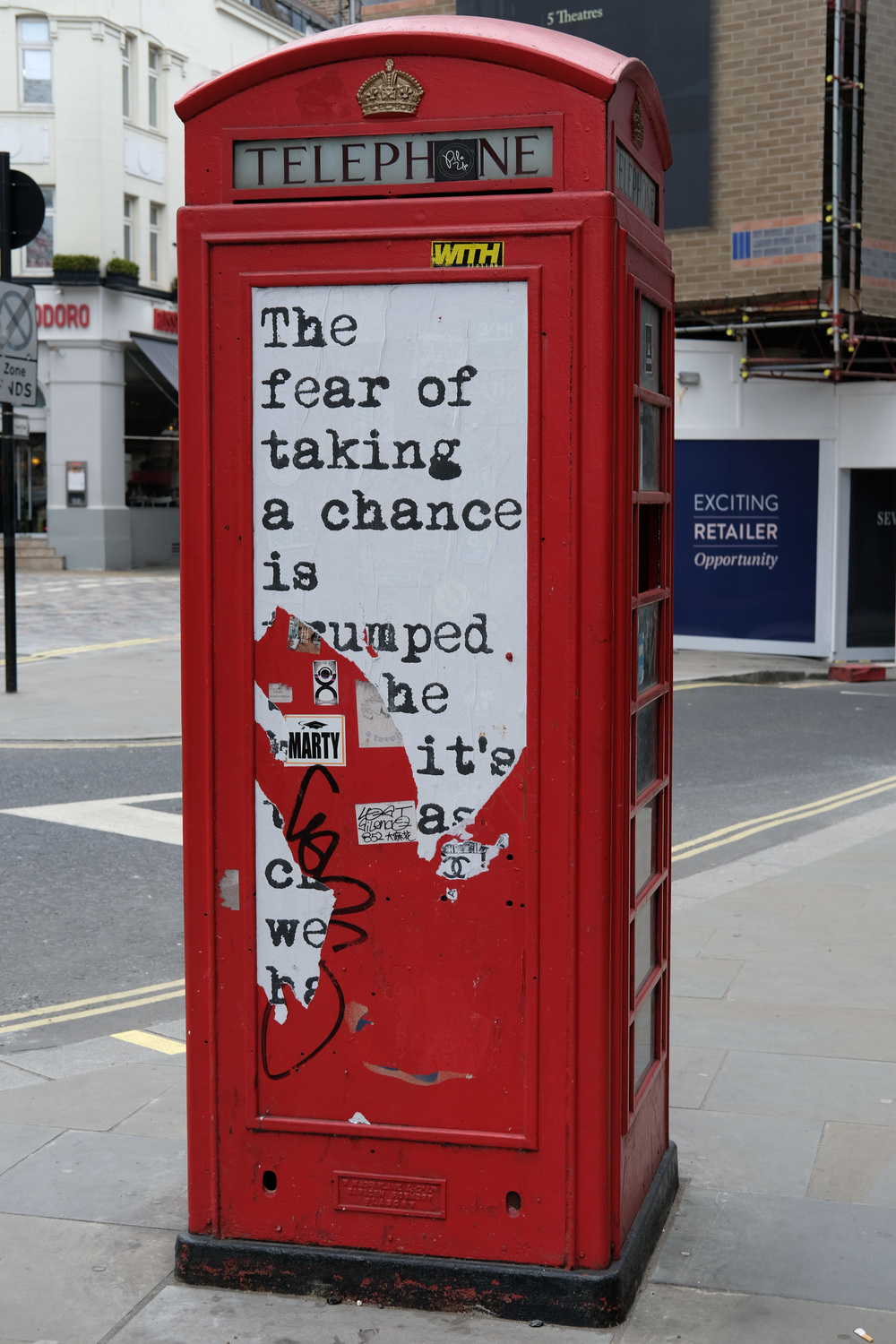 Next time William comes over from Dublin with his Pro2, Bill, he and I plan to get together and do an all-Fuji shoot out in London. In the meantime, I need to look to my wide-angle Fuji credentials. The widest I can do is 28mm but that it is with the large and heavy 18-135 zoom. In primes I don't go wider than 42mm with the 27mm pancake.
Perhaps it's time to look at the Zeiss Touit 12mm f/2.8 (18mm wide angle) since I am so impressed with the Makro Planar. Like Bill, I would like to see a compact 23mm f/2 Fujinon to provide that useful 35mm focal length.
Interesting thing about We Three Fujiteers, Bill, William and me, is that we all have a Leica background. William's love is vintage screw-mount cameras and accessories while I span both ancient and modern, with a particularly soft spot for the Leica Q and a lasting infatuation with the M system. Bill is a well-regarded Leica expert and erstwhile Leica Place moderator. At the Leica User Forum he instigated the "One Leica Day", the Leica Forum Book and the successful Leica Challenge (one camera, one lens, one city, one hour, one photo).
However, Bill is down to one film Leica and puts his digital mojo into Fujifilm nowadays. Again, he has become an expert on the subject and forum moderator of note. But we all appreciate that retro look that Fuji has fostered so diligently in the X-Series. Perhaps this is what attracts Leica owners to Fuji as a second body, not to mention a first camera as in Bill's case.
Bring on the Summer. The X-Pro2 is ready to cope with the showers.
Note: All colour pictures in this article are out-of-camera jpegs in standard mode (no enhancements). The B&W imagines have been converted from RAW in Silver Efex Pro using the standard Fine Art preset.
Above: A fun first attempt at macro with the Touit when I found this bottle sitting on the river wall. By the time I had got as close as I could, the lens hood had knocked the bottle into the river. My green credentials are even more tarnished than they were.
Subscribe to Macfilos for free updates on articles as they are published. Read more here
Want to make a comment on this article but having problems? Please read this