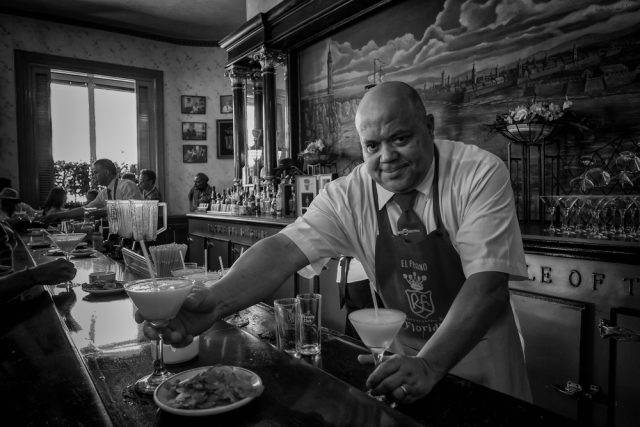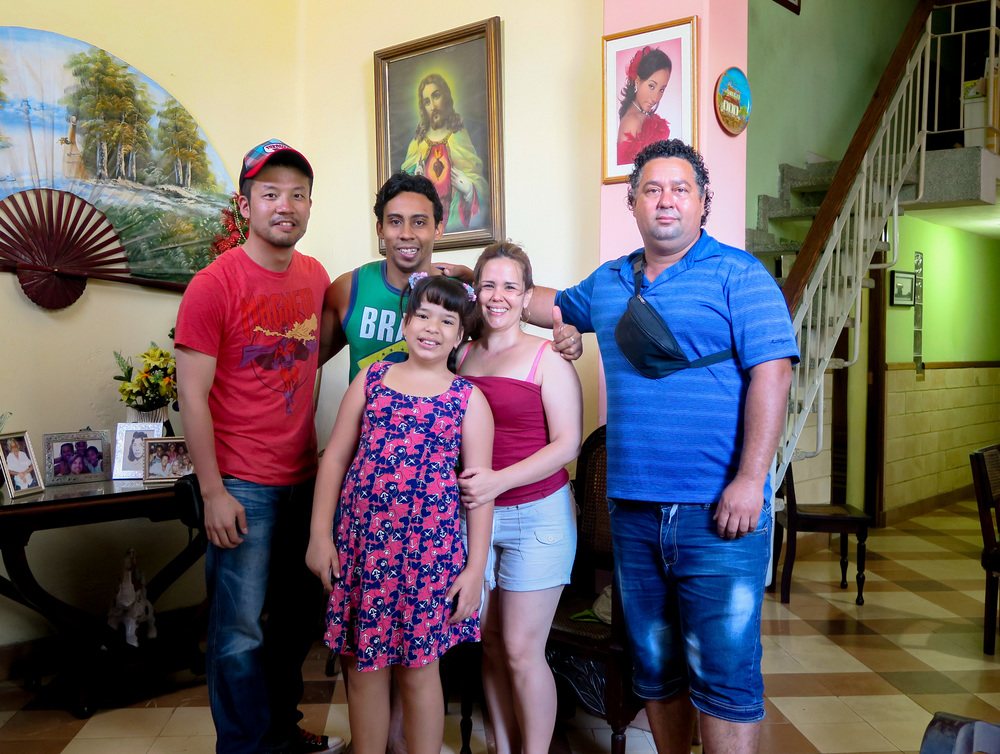 Three months ago I was sitting here in Yokohama contemplating a bit of travel. I was planning a job change and the resulting sabbatical was to provide a unique opportunity to take a longer-than-usual adventure. We Japanese don't get long vacations, unlike most Europeans, so I have to grab my chances when they occur.
I'd been reading a lot about Cuba and it suddenly dawned on me that 2016 could be my last opportunity to see it as it (almost) was. Next year will be too late; it will be inundated with tourists and the Cuba Disney experience will leapfrog sixty years of state planning. I got to plotting and planning and booked a round-the-world series of flights—starting with Tokyo Haneda to Toronto, then to Havana, back to Toronto and, finally, to Britain which I had never visited before.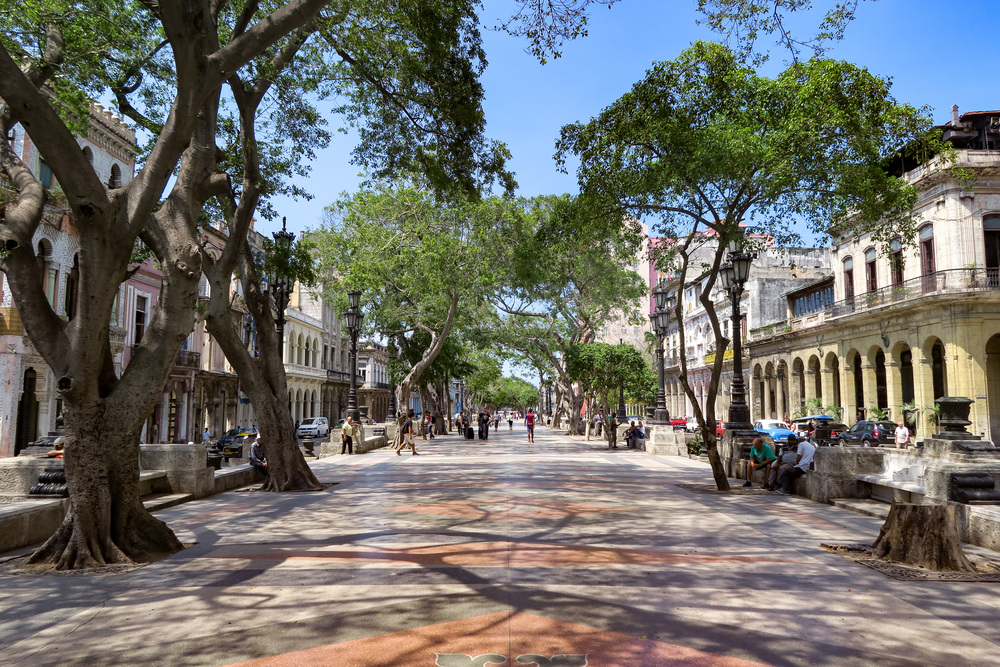 Plans progressed, flights and hotels were booked, and I settled down to detail. I'm a well-organized soul and like my suitcase to be perfectly arranged, shirts and underwear folded neatly and stacked in serried ranks. But faced with packing for summer in Cuba and an indifferent Spring in Canada and Britain, I was running out of space. No room for loads of camera equipment; yet what was I going for if not to take photographs? A new, small camera was the answer, something specially for this adventure, something that would offer a comprehensive medium zoom range, something that wouldn't strain the pocket (in either sense).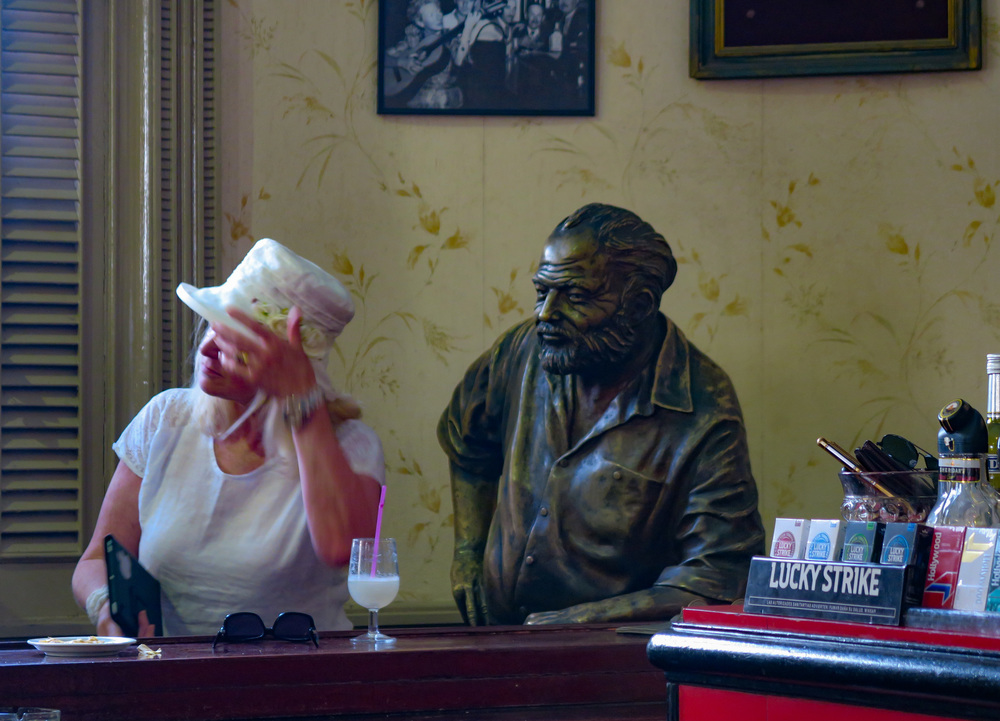 I started to look round and decided the Sony RX100 Mark III would be just about perfect in terms of small size and maximum performance from that one-inch sensor. I'd read a lot about it and even professional photographers seemed excited by its performance. So off I went to the local camera store in Yokohama to see if I could get a good deal. But even before I laid eyes on the Sony I saw a Canon G7 X sitting there in the sale corner for only ¥45,000 (approximately £287, $414 as of writing). I didn't know much about it but….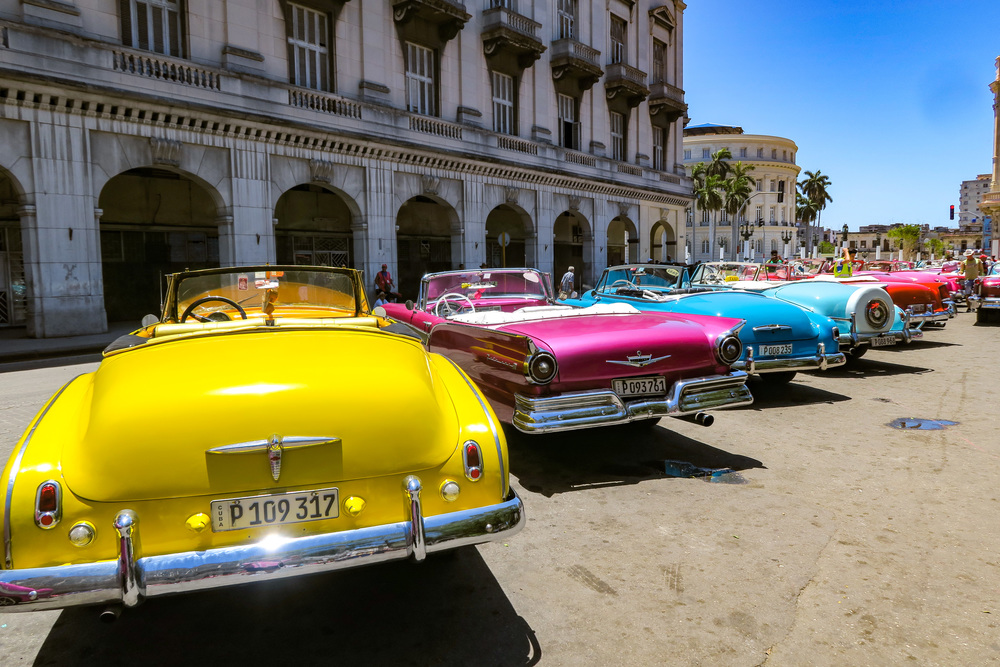 A quick Google and I realized that this camera is being superseded by a Mark II version, but the image quality from the 20 MP one-inch sensor (I wonder if it is the Sony sensor?) promised to be just as good and probably not much different to that of the Sony. I liked it, and the price was under half that of the Sony.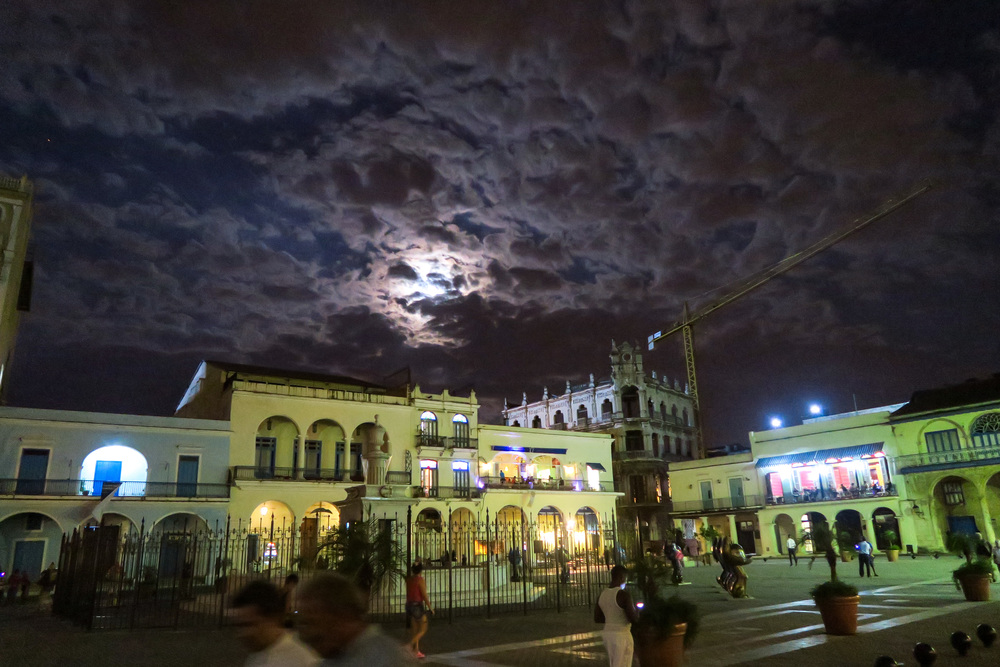 There was only one snag—the absence of a viewfinder. In common with most photographers I really like a viewfinder; but finally I decided I would make the best of the swiveling screen on the G7 X. So out came my credit card and bang went ¥45,000. Deal done. But would it perform?
Japan is never far away…..
Pocket sized
By the time I'd finished packing for the trip I was congratulating myself on my frugal photographic habits. The little camera is pocket sized and fits into a small case attached to the belt of my jeans. Ever ready. The one-inch sensor promised adequate image quality and the very useful 24-100mm equivalent zoom range was just what I needed, especially for the time in Havana. The more expensive Sony, despite its advantage of having a viewfinder, has a much less useful 24-70mm zoom range.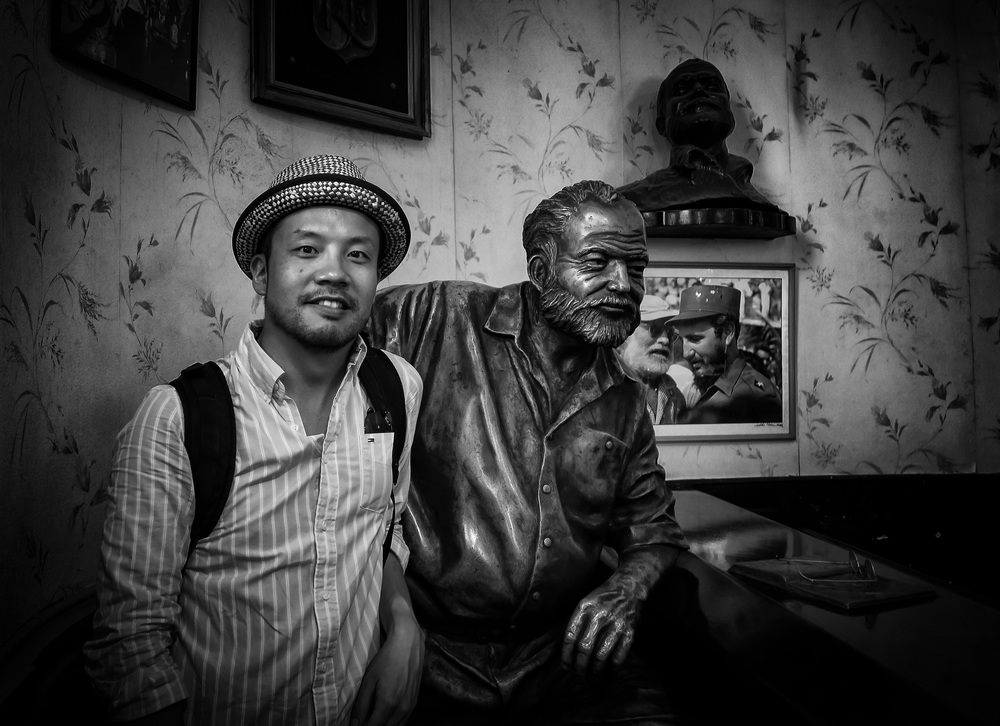 That extra 30mm at the long end proved its worth time after time and I congratulated myself on not having fallen for the shortie Sony. Both cameras have the same bright f/1.8-2.8 aperture range but Canon has done a remarkable job in squeezing such a wide range of angles of view into such a compact lens. I also love the possibilities offered by the wide-angle 24mm, something that I think is essential in a travel camera; I even like the distortion, with tumble-down buildings tumbling over one another in haste. The difference in practicality between 24mm and 28mm, which is more standard fare in starter cameras, is remarkable. That 100mm maximum zoom just clinches the deal in my mind.
Brothers in arms………..
After a day in Toronto I was feeling quite at home with the tiny Canon. It is so small that using the screen instead of a viewfinder feels quite natural, without having to hold it out at arms length like a real tourist. The swiveling, selfie-serving screen was going to be fun because I was on a selfie safari this trip.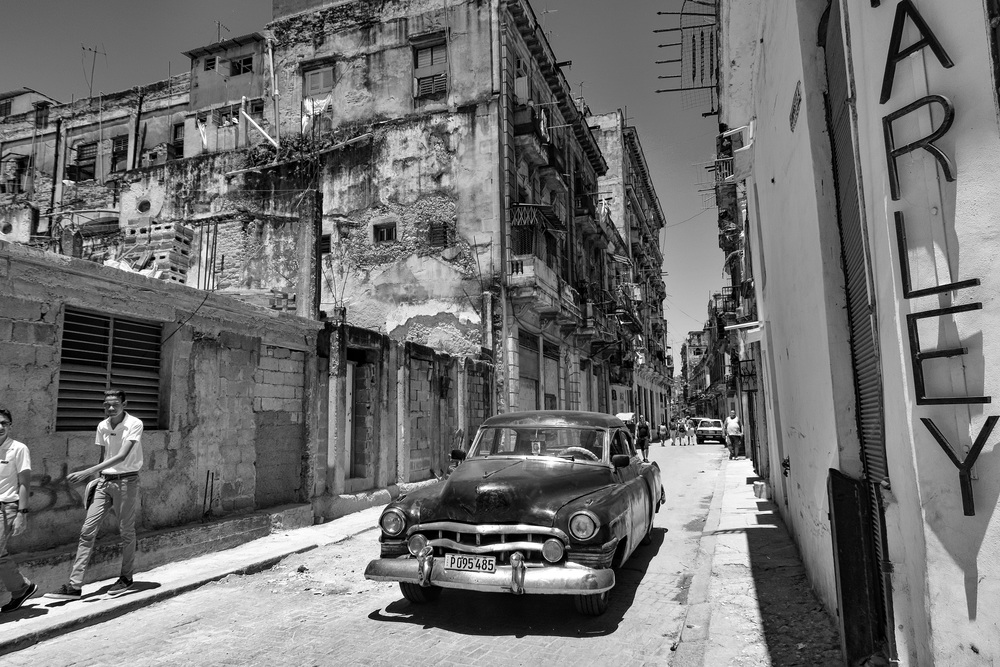 Cuba was everything I had expected and I am so glad that I made the effort now rather than in a year's time. The first signs of encroaching modernization were everywhere. Cellphones, previously almost unknown, were appearing all over the place. And those wonderful 1950s and 1960s American automobiles are now in danger of being relegated to the tourist trail like so many gasping, grunting bicycle rickshaws.
Well, what else does a real tourist do except take selfies? (click to enlarge)
Just go
I spent five wonderful days in the capital of Castro's island and these shots give some small impression of the place. It's a pity, but it won't last long and I would recommend anyone to get up and go, definitely before the end of 2016.
The Canon proved to be a congenial companion and a good performer. You're never going to get the same dynamic range and ISO performance from a one-inch sensor as from a full-frame, but the Canon performed really well. I was surprised. I shot only JPGs and (for my sins) left it on auto most of the time. I was too busy to fiddle and thought I would let the camera have its head, do its own thing. I also wanted to hand the camera to strangers so I could record myself enjoying the sights of Havana, although they sometimes managed to beat the autofocus, as in the lefthand photo below. But, overall, I think my choice of simplicity was right.
My journey continued to London where I spent some time out street shooting with my renowned photographer friend [Ed: Steady on there old chap] Mike Evans (another item ticked off the bucket list) before moving on to Dublin and Edinburgh.
Like many first-time visitors I decided to see as much as possible in the short time available. I loved Dublin and Edinburgh, it's hard not to, but I flew back to Tokyo feeling that London has just become one of my favorite foreign cities. My only regret was that there were no Premier League games to be seen during my time there—football being my first love. A good second comes beer, though, and there was plenty of that to be had (not to mention the odd mojito) wherever I went. Did I mention Guinness?
As for the Canon, I think I made the right choice and it did a great job of recording this once-in-a-lifetime visit to Havana. I think it is a prettier camera than the Sony, it has more straightforward clearly marked controls and it outperforms dramatically in zoom reach to 100mm. This is a tremendous asset and puts the Canon ahead of the Sony in my book. Above all, it was a bargain.
¡Salud! Have a mojito on me.
Samon