It feels funny to sit here typing this article in a tin helmet but I feel like some protection may be advisable as I set out to explain just how and why Fuji has overtaken Leica and replaced the red dot in so many gadget bags. I know Mike Evans will take issue with me but I feel I need to get this off my chest.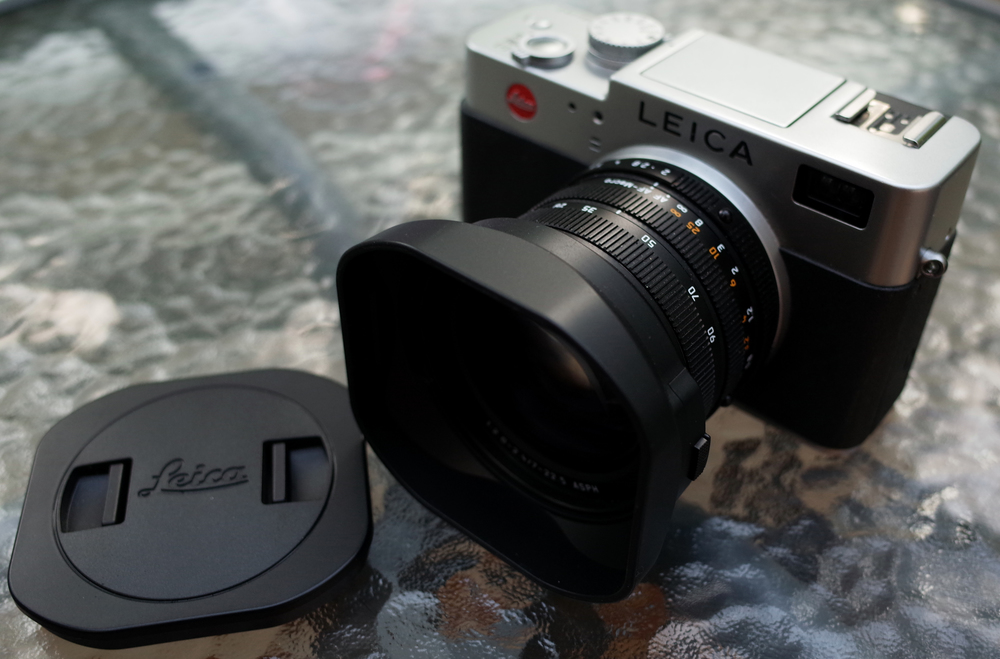 I have an extensive background in Leica use myself, having started with an M6 in the early '90s then over the next 20-odd years delighting and frustrating myself in roughly equal measure with M2, M4, M6, M7, MP, R4, R7, IIIc and IID models as well as a CM, Digilux 2, LC-1 (the Panasonic equivalent) and a D-Lux 4.
Favourite
My all-time favourite and main camera for many years was the M7.85 pictured here wearing a lovely 50mm Canon f/1.2 lens. This camera accompanied me around the world for over a decade. I bought it new, one of the first few into the country (then had to drive to Milton Keynes to swop it for one that didn't suffer from battery drain…)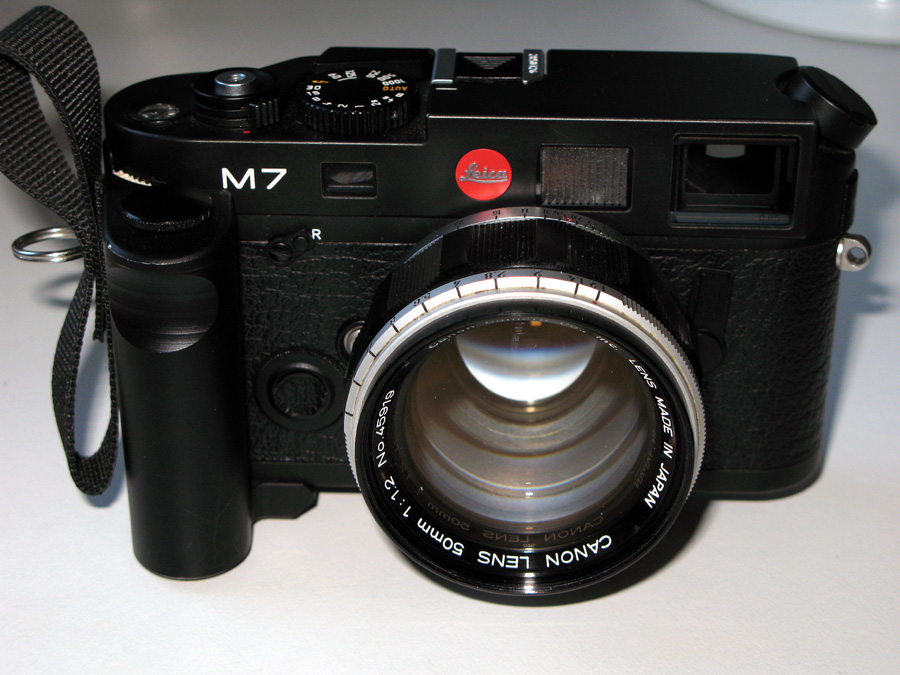 You'll note that I do not list any of the digital M series cameras above. I started to part company with Leica when they brought out the unsatisfactory M8 and have yet to see them regain the mojo they had for much of the 20th Century. From that you may deduce that I am today anti-Leica. Hardly, since I still have my lovely IID, wear a wedding ring shaped like the scalloped focussing ring off a DR Summicron, have a dog called Oscar and a cat by the name of Barnack…
Make no mistake that Leica has an illustrious past, and one that I respect. After a hesitant start, Ernst Leitz GmbH listened to Oskar Barnack, funded his prototype, found their niche and worked it for all that it was worth. People moan today about the high price of Leica lenses and bodies and the limited number "special" editions (Lenny Kravitz and a fistful of wire wool anyone?) but the truth is that Leica was almost from the outset a rich man's toy. The gold-plated, lizard-skinned Luxus I saw the light of day in 1929 and set the tone that is still followed today.
Saviour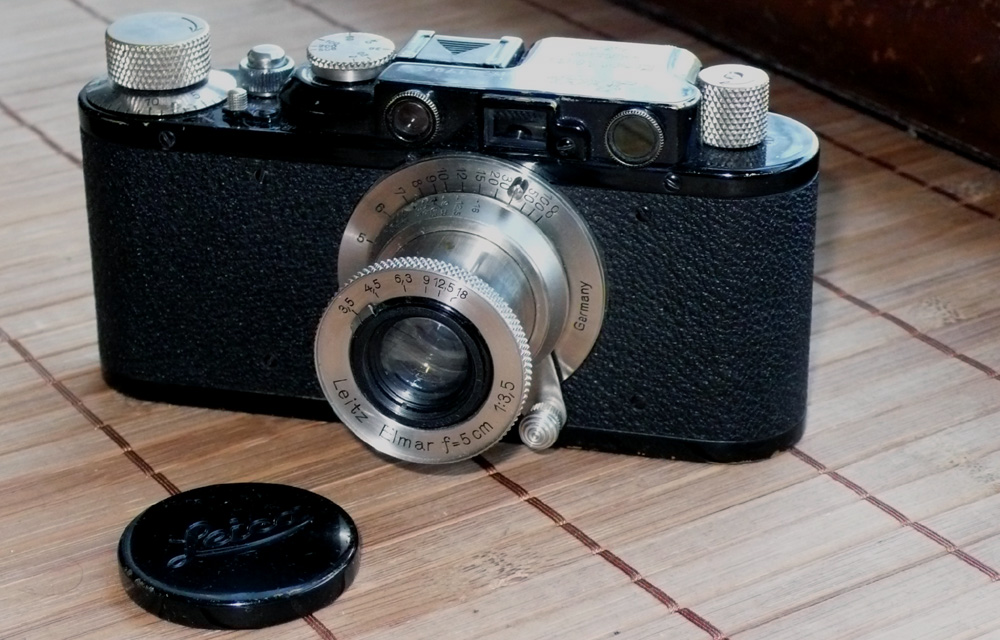 What saved Leica from being a short-lived luxury item was the happy coincidence that the cameras and lenses were just so damn good. Proper working photographers and photojournalists discovered that the little cameras being produced by Wetzlar were robust, reliable and accurate, able to survive in arduous conditions and deliver usable images where larger and more complicated cameras were either unsuitable or not up to the job.
Remember that at the time the Leica I first started to take off large format was still the norm. Medium format was regarded as small, and 35mm was referred to as "miniature". "Real" photographers looked down their nose at the 35mm film format and toted Speed Graphics, Zeiss Ikons and others. Leitz (later Leica) kept its corporate nerve, championed the format and extracted every ounce of quality out of each negative.
It would be true to say that there was a confluence of influences that worked in Leica's favour; the conflicts of the 20th century from the Spanish Civil War up to Vietnam and beyond saw photographers with small, reliable Leicas around their necks.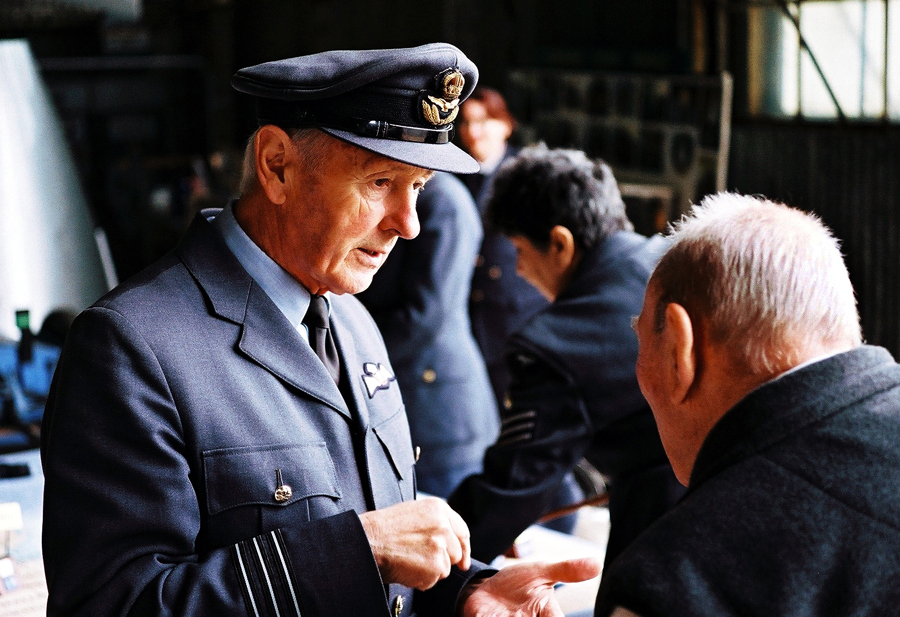 Iconic
They were used by iconic photographers such as Tim Page, Henri Cartier-Bresson, Don McCullin, Lee Miller, George Rodger, David Seymour, both Capas, Philip Jones-Griffiths, Alberto Korda—the list is endless—to produce iconic images, images of man's inhumanity to man, in war, famine and poverty; images that changed the world. It's no coincidence that there are many Magnum members in that list; the rise of the world's most famous photo agency coincided with the crystallisation of the Leica mythos as the war correspondent's choice and the documentary photojournalist's favourite.
That hard-won aura of rugged competence and uncompromising quality fuelled Leica sales for decades to well-heeled amateurs living out their fantasies of bush jacket-clad fame.
What went wrong in my eyes?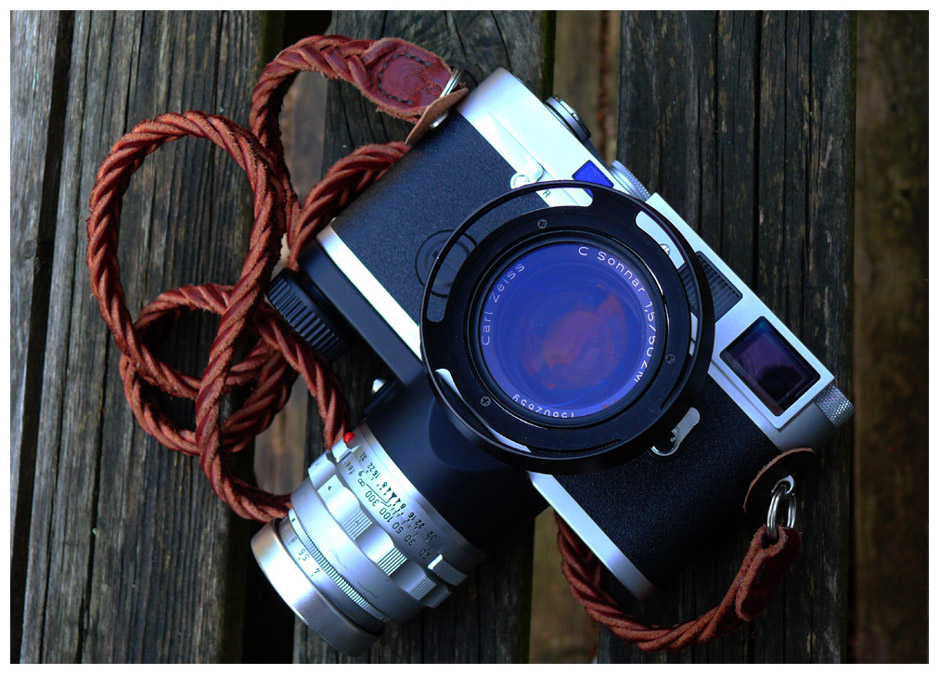 Clinging to film
In reality Leica clung for a little too long to the film format that had made their fortune. The meteoric rise of digital photography blindsided the Sages of Solms. They did not realise until it was almost too late that the immediacy and accessibility of digital trumped the quality that a Leica could still deliver on a frame of film.
Even when multiple outlets in many towns were offering 60-minute, 30-minute, even 20-minute developing turnaround AND burning the images on to disc, the writing was well and truly on the wall. Leica—with its highly priced, long-lived, beautifully hand-crafted lenses and film bodies—were brought to their knees by low resolution, grainy, moire-infested digital imagery.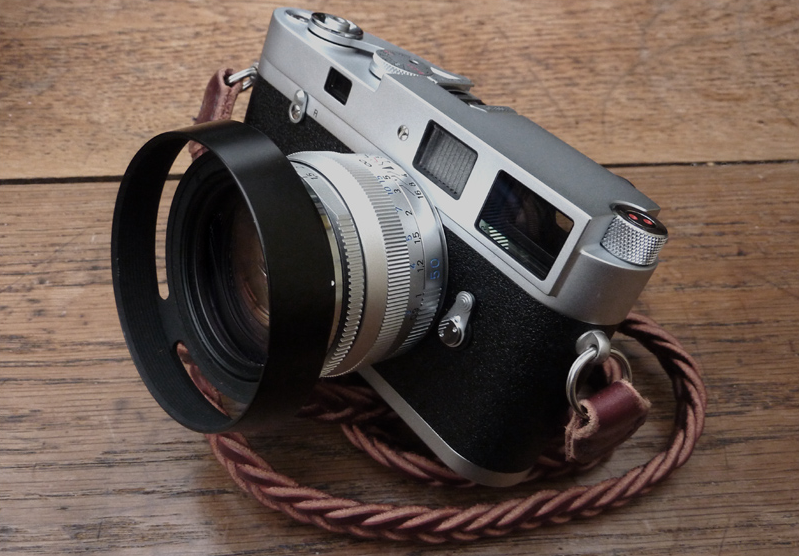 And it was only going to get worse as digital got better and rapidly closed the image quality delta. Then Epson of all people stuck in the most painful stiletto of all by bringing out a Leica-mount-compatible digital rangefinder camera—the R-D1—while Leica was still saying that a digital M could not be done with current technology.
Enter the M8
I can only imagine the horror that greeted Epson's announcement in Solms. They knew that they had to do something, and fast. The result was the M8. There's no doubt that it saved the company, by delivering the digital Leica that people had been clamouring for. But it was buggy, cludgy, poorly constructed of bin-end parts and resembled the svelte film Ms in the same way that Las Vegas Elvis, after many, many cheeseburgers, bore only a passing resemblance to Jailhouse Rock Elvis.
Things improved marginally with the M8.2 although that came with a wealth of challenges of its own (anyone for a coffee-stain…?) and it was only with the M9 that Leica really started to look like they had got the hang of digital. The current Leica M still suffers from that middle-age spread that makes it look like a fat bar of soap with ergonomics to match, but there's no doubt that it is light years ahead of the woeful M8.
21st Century Leica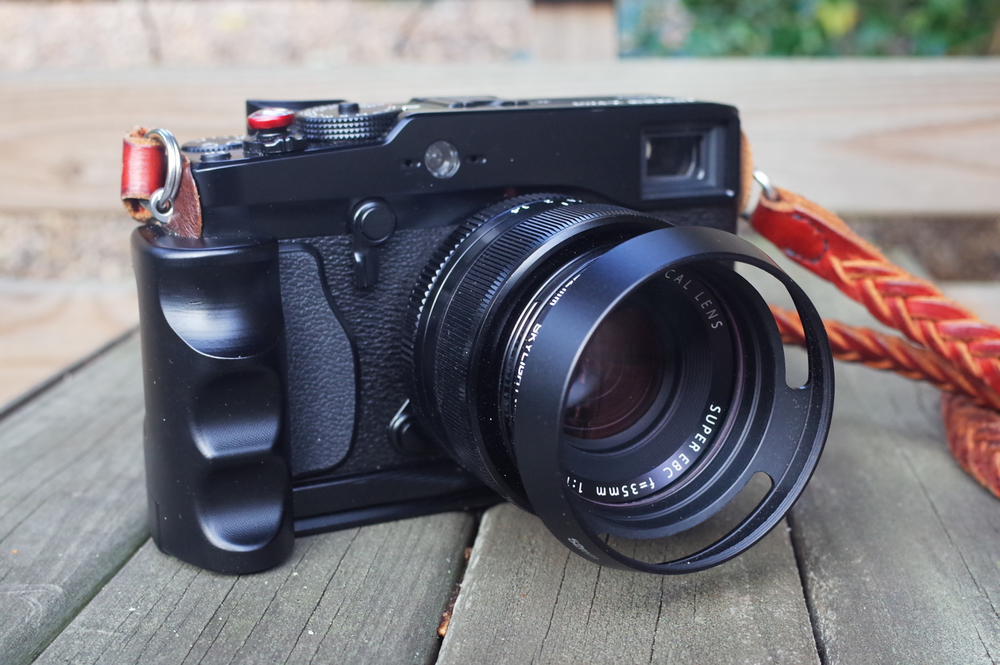 So why do I say that Fuji is the 21st Century Leica? What is it about the X Series that makes it so much better? It's a combination of factors, some organisational, some technological and some related to what I shall for the moment refer to as "momentum".
Let me explore five reasons that I believe explains where Leica have gone wrong and Fuji have gone right.
1. Fuji makes reliable cameras
Yes, I know Fuji has their moments—"orbs" in the X10, sticky aperture blades in the X100, even the recent configuration settings amnesia in the new X-Pro2—but they deal with their occasional wobbles openly, promptly, courteously and with the minimum of inconvenience to their user community.
Leica, on the other hand, seem to be unable to bring out a camera without something congenitally wrong that either shows up immediately or months or years down the line, after extensive "field beta testing" by their long-suffering owners, the findings from which are customarily met with silence and denial.
They do usually own up in the end, but only after a veritable shitstorm of complaints that makes the average Leica user feel both exhausted and disenfranchised. The PR disasters that accompany each problem simply serve to make matters worse. Remember the magenta problem with the original M8? That must have cost them a young fortune, as did the sensor swap out on the M8.2 and the coffee stain issue, not to mention the more recent sensor problem with the M9 and Monochrom.
It's not that every Fuji is perfect—it is that they are fettled until they are, quickly and often via firmware, without making the owner feel like a pariah.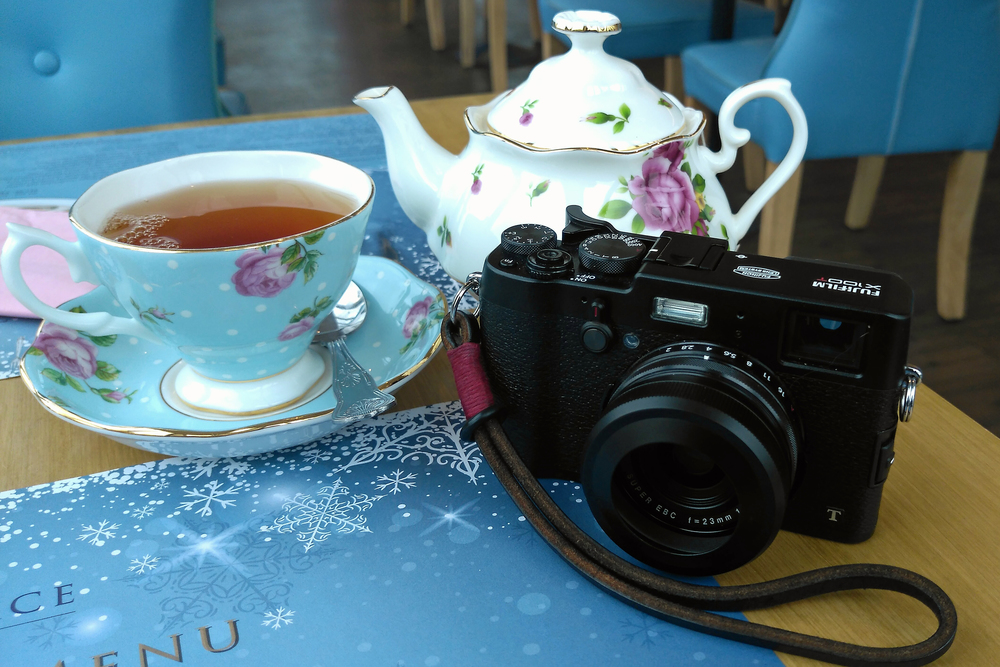 2. Fuji X don't need no Visoflex
The Visoflex was a clever invention that allowed Leica M bodies (there was a predecessor screwmount version called "PLOOT") to be adapted to take lenses longer than 135mm, by effectively turning them into SLRs (the Viso was effectively a right-angled viewfinder and a mirror box). Yes, I know that the current Leica M doesn't need it either, but the current solution is inelegant to say the least.
Fuji on the other hand have a body and lens system that allows ALL their lenses to be used effectively on ALL their bodies without adaptors, clip on viewfinders, or any other form of kludge. One of the great strengths of the Fuji X system is that I can go out for the day with my X-Pro2 and slap on a tiny 27mm in the morning to shoot discreet street and then add a stonking great 100-400 zoom in the afternoon and take pot-shots at pigeons. One mount, one set of lenses, fully compatible throughout.
3. Fuji is priced for non-dentists
Now I am not picking on dentists per se, but they are renowned for their affection for the products of Wetzlar and their immunity to the relentless annual price hikes that have put Leica lenses and bodies out of the reach of normal mortals. The current Leica M is listed at £5250—that's FIVE THOUSAND BIG ONES. Would you like a lens with that? A 50mm f/2.0 Apo-Summicron will set you back a further £5600 (Ed: This is an extreme example, there are plenty of new M lenses under £2,000 not to mention a vast arsenal of excellent secondhand gear] .
The X-Pro2 by comparison is £1,349. Add on the 35mm f/2.0 and you have to shell out a further £299. Now I am known, if I am known for anything, for the saying "buy cheap, buy twice" but the yawning chasm between the price and value of these two, equivalent body and lens combinations is simply indefensible.
Oh wait—there's an elephant in the room. What's that, I hear it trumpet? The M is full frame while the Fuji is a measly APS-C?
Remember that my contention is Fuji is the Leica of the 21st Century? In the 20th Century, when the Leica first saw the light of day, the 35mm format was the undersized underdog, sneered at by the cognoscenti and the "big boys". Today the difference in real-world output between FF and APS-C is so small as to be negligible—making in turn any argument for superiority risible at best. Let me put it this way: The vast majority of dentists using their Leica Ms are going to get just as good a result snapping on their next city break as the rest of us mere mortals with our "lesser" format cameras.
By the way, did I mention that the Fuji combination is weatherproof too?
4. Fuji has brand clarity and a clear product identity
Back in the good old days there were Leica Rs (SLR) Leica Ms (Rangefinder) and— well that was about it. Two bodies, two lens ranges, simple and elegant (albeit largely incompatible with one another). Today the prospective Leica owner has to choose between the M, T, S, X and SL systems, the Q fixed lens bodies and the collaborations with Panasonic that result in the V-Lux and D-Lux.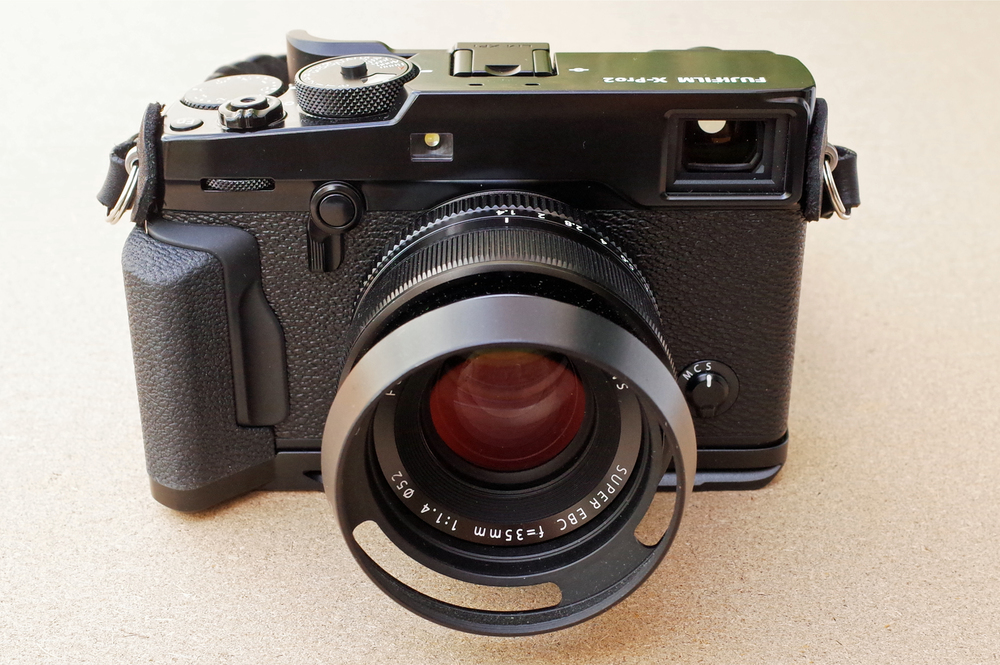 That's a veritable plethora of bodies, glass, sensors, batteries, formats and options to confuse and confound even the most expert "Countdown" maven (note to Wetzlar, we need a vowel or two and the world will be our photographic Scrabble tournament). Fuji on the other hand offers us the X Series of which the (interchangeable-lens) X System is the core.
There are small-sensor compacts (X30) Premium, APS-C compacts (X100T) and the DSLR-style X-T1 and new flagship "rangefinder" X-Pro2. They have a high level of common design elements and cross-compatibility. You recognise a member of the X-family instantly because of its strong resemblance in appearance and handling to its siblings.
It comes across as a system that has a clear design ethos. Niches are catered for and filled, a bit like Mercedes cars—but from the top of the range to the bottom there is no mistaking them for what they are. Put a Leica T beside a Leica M and you would not know they came from the same planet let alone the same manufacturer. Keeping it simple simply works. Diversity is not always a survival trait.
5. Fuji gives a damn
This has nothing to do with technology, and everything to do with ethos. Leica gives off the air of a patriarchal, patrician company that does what it does and believes that—even in the age of social everything—a dignified silence is a good thing. As a result it appears out of reach, out of touch and out of time.
Fuji, through their active application of the philosophy of Kaisen, delivers the opposite. Their persona is one of a company dedicated to delivering an exceptional product that is the result of actively listening to and catering for a clearly defined user demographic. Neither Leica nor Fuji sets out to be all things to all men but Fuji is winning hearts and minds while Leica is straining credulity, patience and wallets.
Conversion
I am certain that many who have read thus far will write off this article as the rantings of a disillusioned ex-Leica owner who is behaving like a reformed smoker. They would deride the Fuji X system for being a pastiche, a poor-man's Leica copy.
Yet nothing could be further from the truth. When I bought my first Fuji X—an X10—I had no intention whatsoever of swapping systems. I had three M bodies, an R7, a Digilux 2 and a D-Lux 4 as well as a IID. I had roughly 14 or 15 lenses that fitted the M, R and LTM bodies. I had a young fortune invested in Leica. But no faith in their then current product set or their future roadmap. Today, 90% of my Leicas have gone, "translated" into Fuji X. I have spent another young fortune along the way, money that would have flowed to Wetzlar if only they had got their act together.
Today, Leica looks old. Tired. Unsure where to turn next and unwilling to engage with their customer base. All the momentum is with the "young upstart" Fuji. They have finessed a retro-style, photographer-friendly premium compact-the original X100-into a strong, well-regarded system that is used by experienced photographers and newcomers alike -because it is something special.
The new boss
Consider in closing two recent items that appeared in the news. An interview with Tim Page, a man who was saved from certain death by the Leica he had at his eye when the F4 Phantom attacked the boat he was on in the Gulf of Tonkin. Today he uses an X-Pro.
Secondly, you know you have the room when one of your competitors uses your product to advertise their own-even inadvertently. Nikon's recent faux pas not only went viral it even made it into the mainstream press-the sort of coverage that cannot be bought.
Yes, Fuji with it's X series is the Leica of the new Millennium. Meet the new boss, not quite the same as the old boss. It's got the product, the direction, the cachet, the mojo, the momentum, the looks and the brains. And, above all, it has captured the Zeitgeist in a way that only Leica used to be capable of.
Subscribe to Macfilos for free updates on articles as they are published. Read more here
Want to make a comment on this article but having problems? Please read this