Mike's recent article, about a possible 'modernised' version of the Leica 2.8cm f/5.6 Summaron screw-mount lens being introduced, tempted me to take down my copy of this lens and to shoot some photos on my most modern Leica digital M, the M240.
My usual health warning applies here. I bought this lens largely as a collector item. I already have a modern 28mm Summicron lens to cover this focal length. I recalled that when I got the Summaron first I did shoot some photos with it on a digital body just for a quick test. My memory was that those shots looked quite well.
High prices
The lens was introduced in 1955 to replace the venerable 2.8cm f/6.3 Hektor. The last f/5.6 Summaron was produced in 1963 and only 6,228 copies were made. This has meant high prices in the collector and auction markets. Also, the relevant lens hood—a lovely little crackle finish thing called the SOOBK—is also rare and expensive.
As the max aperture was only f/5.6, Leica was able to make a relatively flat and compact lens. This is not so obvious in the first photo (below) which shows the Summaron on an M240 beside the Summicron on an M9 with both lenses bearing their recommended hoods. In the second picture, without hoods, the size difference is apparent.
Being screw mount, the Summaron needs an adaptor to work with an M mount camera. I thought I had the appropriate 28mm-90mm adaptor but, if I do, I must have put it somewhere very secure—too secure as it happens. Therefore I used a 50mm-75mm adaptor and this, of course, brings up those framelines. Telling the camera that it has a 28mm lens mounted (I 'told' the camera that this was a 28mm f/2.8 because f/5.6 was not an option) only seems to influence the EXIF data. As for the issue of edge adjustments, see more below.
Since I did not have the framelines, I thought about using a number of external viewfinders which I have in my collection, even the ancient folding SUOOQ for the earlier Hektor. At the end of the day I just decided to use the whole of the viewfinder as a framing 'device' and it worked quite well. I would expect that any new M-mount version of this lens would automatically bring up the correct framelines.
Finger troubles
On the camera the lens feels compact and focusing is easy. You have to be careful with your fingers getting into the frame even with the lens hood on. I have quite small hands but I still managed to get my fingers in the corner of the frame in a couple of shots.
I had hoped to use the lens at our National Arboretum last Tuesday, where the rhododendrons are in bloom at this time, but I heard a bad weather forecast for that day, so I took myself over to my local park last Sunday afternoon when the sun was shining.
I was very pleased with the results. The lens is coated and colours come up well. Also the lens hood does its job well (apart, that is, from my errant fingers).
The only issue that arose was some vignetting, which, apparently, was an issue with the lens in its day. This can be fixed in a couple of seconds in Lightroom. There was a tiny bit of 'Italian flag' as well. This was also easily fixed in Lightroom. There used to be a software tool called Cornerfix some years ago but, as I recall, it was a pain to use. Lightroom is more than enough to fix these ailments. I have found Leica's six-bit code system to be a bit hit or miss with 'Italian flag'. For example I have a six-bit coded 24mm f/3.8 Elmar which shows this effect on the M240 but not on the earlier M9. By contrast this effect does not show up at all with my six-bit coded WATE on either the M9 or the M240.
I would expect that any modern version of the Summaron in M mount would have six-bit codes and the full range of corrections to avoid such issues (and, no doubt, the f/5.6 version will be installed in the lens menu).
I was very pleased overall with the photos taken in good light.
Above: Tymon, May 2016 (click to see full frame)
The day of the visit to the Arboretum had, as expected, much lower light levels but I think that I managed to capture some good shots despite the restricted aperture range. I mainly used f/5.6, f/8 and in a few shots f/11. The photo below was taken at f/11
The colours of the Rhododendrons showed up well despite the low light levels. Some of the following shots were taken at ISO 1600 and the colour and sharpness is excellent for a 58-year-old lens (my copy is from 1958).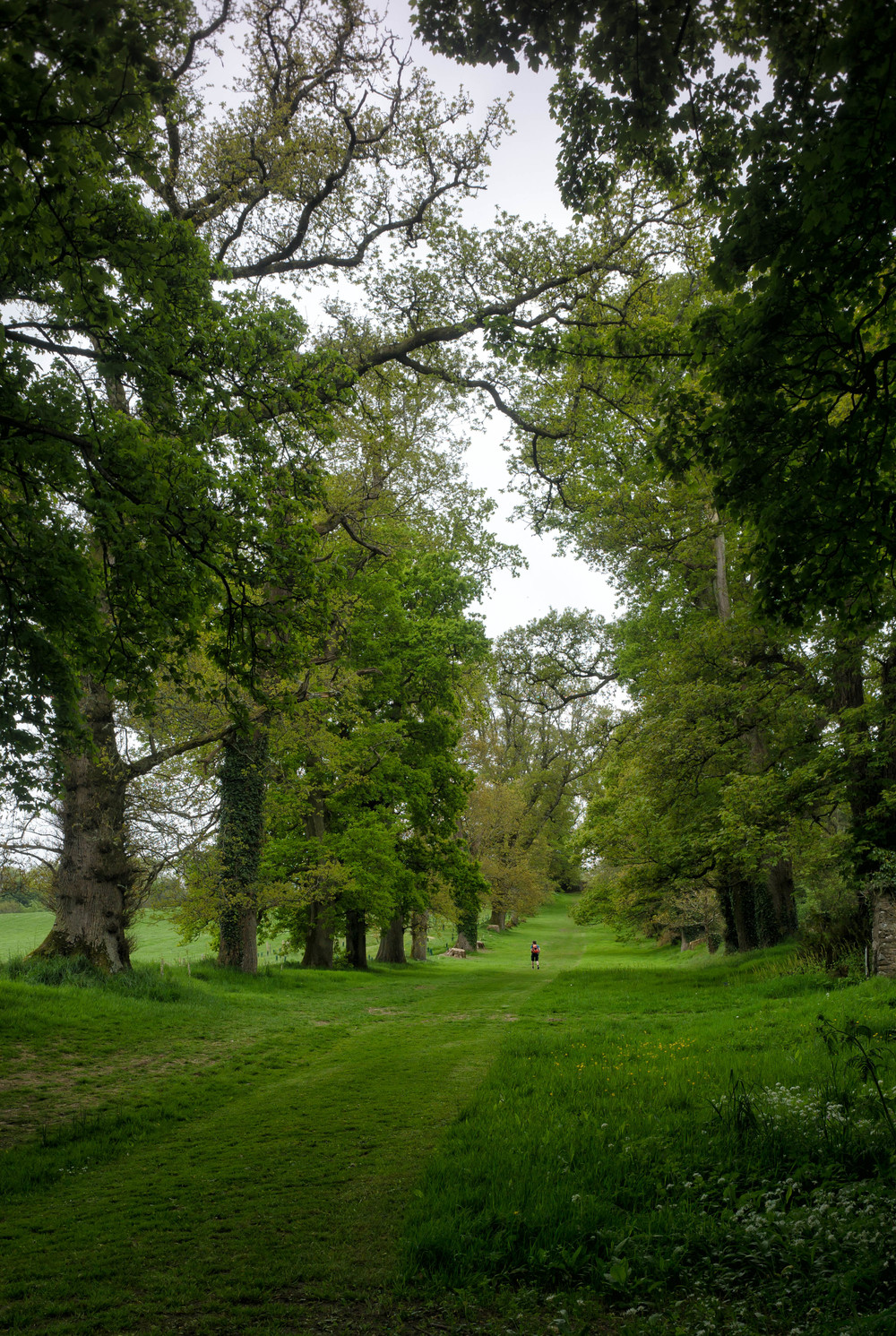 Above: Kilmacurragh, May 2016 (click to see full frame)
The Summaron gives quite a modern look particularly with the excellent coating which it has. With the requisite corner correction in a modernised version, it should make for a very effective and compact walking-around and landscape lens. I would certainly be interested in acquiring one if the rumours turn out to be true. I hope that Leica can keep the form factor small but there is quite a gap in size between this and the 28mm M lenses made by Leica.
Mike tells me he has heard that the new Summaron is likely to follow the tiny format of its predecessor and will be optically retro, similar to the original.
Definitely, something to look forward to. Let's hope that rumour is true.
More from William Fagan on Macfilos
Subscribe to Macfilos for free updates on articles as they are published. Read more here
Want to make a comment on this article but having problems? Please read this