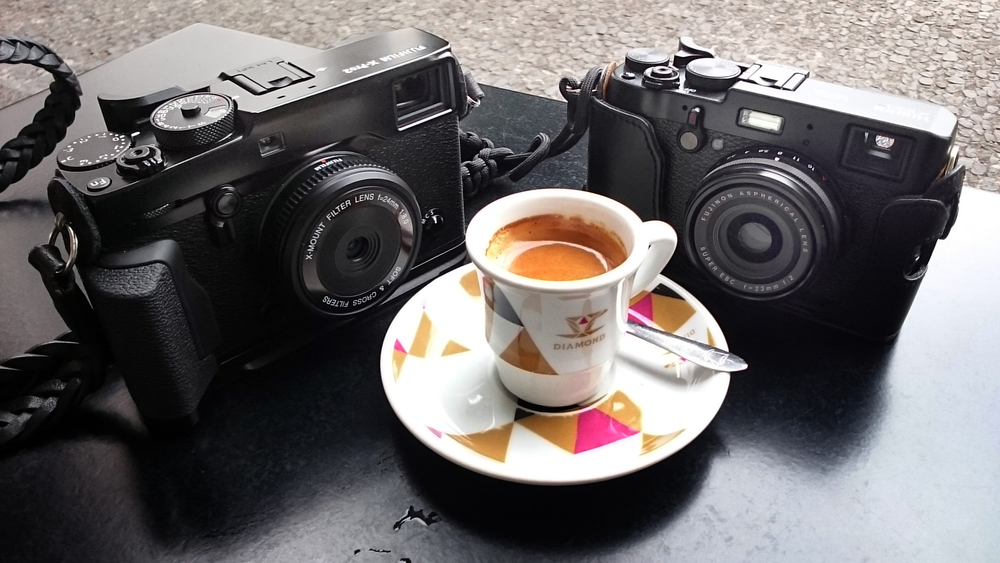 While we wait for the announcement of the XF35mm f/2 WR from Messrs. Fuji, what to do if you want the occasional burst of 35mm-equivalent Fuji X goodness? In effect at the moment you have three viable options: a) The excellent but enormous 23mm f1.4, b) The X100T (and it's predecessors), or c) The X-Mount Filter Lens…
I have written of this last one before and, unless you live either in Japan or have read that previous article, you may be forgiven for a degree of confusion at this point. To recap (pun intended) the optic to which I refer is a Japanese-market only, body-cap/toy lens that offers a field of view of 24mm and a fixed aperture of f/8. The XM-FL is made of plastic, has no means of focusing and is really not meant to be taken too seriously.
Thing is, when you are travelling and space is at a premium the Fujinon XF 23mm f/1.4 R is a monster to lug about for the odd mildly wide shot if, like me, you are predominantly a 50mm field of view photographer. There's a clear case for packing an X100 as backup as I did on a recent trip, but only if you have one and are willing to lug an additional body. The X100/S/T delivers other significant benefits, of course, such as that silent leaf shutter, but it's not the answer if you really want to travel light.
Odd couple
So all things being equal, only a fool would expect the cheap option to hold a candle to the 23mm 1.4 lens or, even, the fixed 23mm on an X100. But the big question is whether that little bodycap lens mounted in front of the larger 24mp sensor on the X-Pro2 closes that image quality gap sufficiently to be taken seriously and to allow the Fuji X traveller to leave the more costly and weighty alternatives at home.
I took the "odd couple" out for a stroll on my recent trip to the beautiful Madeiran city of Funchal. If you have never been, go—just go—it's worth the long flight, even on British Airways (I have almost restored circulation below the knees but I am still suffering sleepless nights over the catering).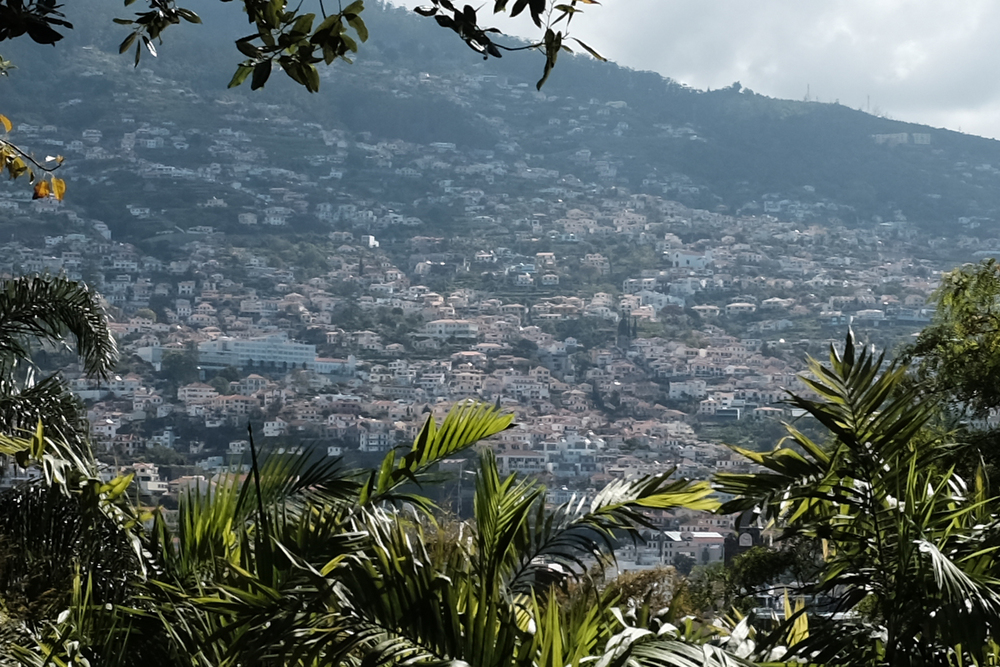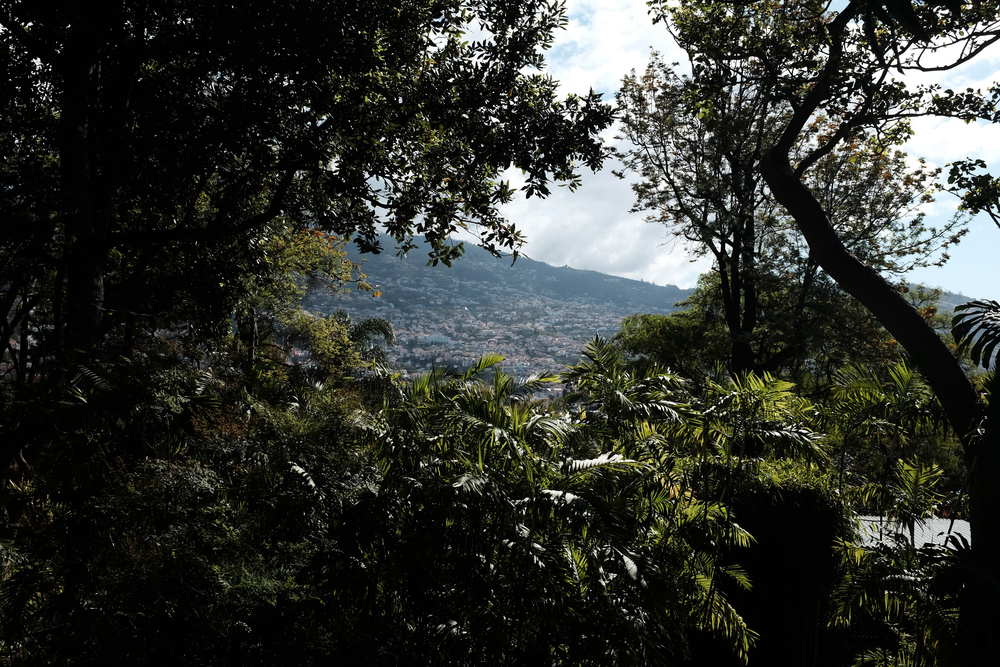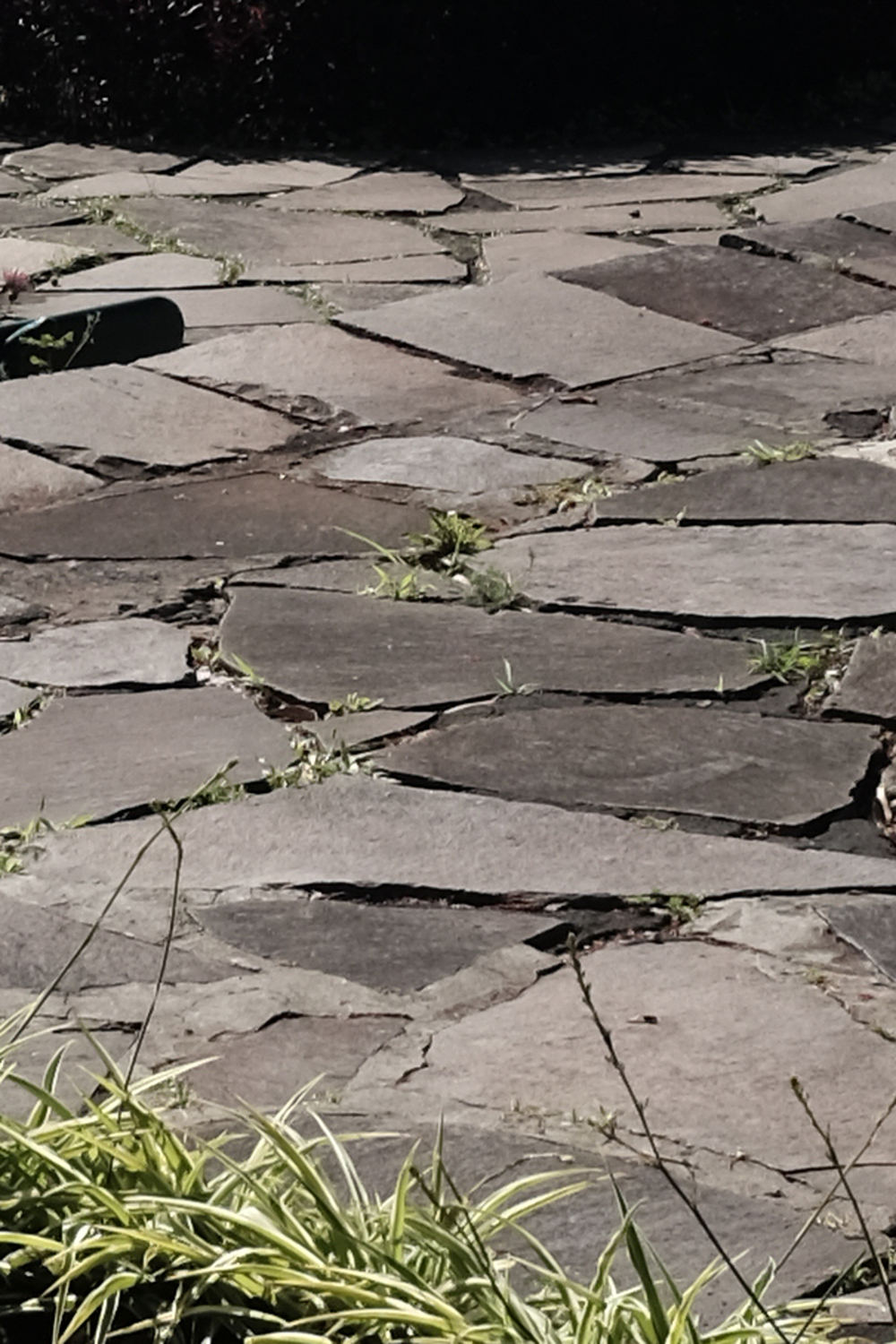 To make it a relatively fair fight, I set the aperture on the X100T to f/8. All other settings between my two cameras are "standardised" as a matter of course for consistency of handling. I therefore metered in spot mode with auto ISO and framed the same each time, using the EVF on both cameras. The X100T focused itself and the 24mm is fixed focus anyway. I did set the X-Pro2 to "shoot without lens".
Shortcomings
Using the EVF highlighted (quite literally) one of the first shortcomings of the little bodycap lens. With a fixed aperture of f/8 it simply delivers less light to the sensor at all times so the image on the screen was appreciably more dim and muddy than we are used to. It's still visible but in lower light it becomes harder and harder to see the more subtle detail.
In use the first thing that surprised me was that the X100T consistently chose a lower shutter speed and higher ISO. Why this should be I'm not sure, since the aperture and ambient light were constants, as were the camera auto ISO settings. Perhaps there is a bias towards faster shutter speeds in the XPro2? The XPro2 tended to deliver a darker exposure overall, with a bit of blocking in the shadow detail.
So does a toy lens on a bigger sensor beat an excellent lens on a smaller sensor? Has David slain Goliath?
Um. No.
Toy story in mono, Funchal
This particular contest went with form, and was pretty well over from the first shutter press. The X100T with that sharp and tasty 23mm f2 optic trounced the X-Mount Filter lens comprehensively in pretty well every way. I've produced a number of photos for comparison purposes, each with a 100% crop to show the level of detail, so you can see for yourself. The toy lens delivers results that are about as crisp as a day old digestive, with massive loss of detail at close, mid and long distances. There is no point at which it shows any chance of catching up to the X100T. In optical terms, putting the bodycap lens on the XPro2 is a bit like putting milk-bottle spectacles on an eagle and expect it not to fly into a mountain.
Snapshot lens
So it's useless rubbish then?
Far from it. Bear in mind this little thing retails for well under a hundred quid (if you import it from Japan). For the money you get a "snapshot" lens that really isn't a speed or sharpness demon but still has its charms. It really is a neat "street" lens due to it's fixed focus and fixed aperture; no messing about here. Let the shutter and ISO sort themselves and it turns the XPro2 into a highly effective (albeit expensive) point and shoot for quick and quiet street use. The last four shots I show here play to the strengths of the X-Mount Filter lens; it's good for street, it's good for mono. The results it delivers are grungy and grubby but they have a particular charm. It weighs nothing and it attracts about as much attention as a McDonalds wrapper on the street. I love it for this type of use—but that is it's niche and it is unfair to ask it to punch above it's weight as a general-purpose lens for travel.
If there's a moral to this story it's this: There really is no substitute for decent optics. All the megapixels in the world won't close the gap between a sharp lens matched with a decent sensor and a bigger and better sensor if it's hamstrung by a cheap lens. This is an extreme example, but a prime(!) illustration of the fact that false economy is a fool's game.
I'll end this mini-review with a plea on behalf of Fuji X travel photographers everywhere. Mr.Fuji, the money is in the bank and there's a corner of the gadget bag that's ready and waiting—please put us out of our misery and deliver that 23mm f/2. You know it makes sense.
You can find more from Bill Palmer at Lightmancer
Subscribe to Macfilos for free updates on articles as they are published. Read more here
Want to make a comment on this article but having problems? Please read this