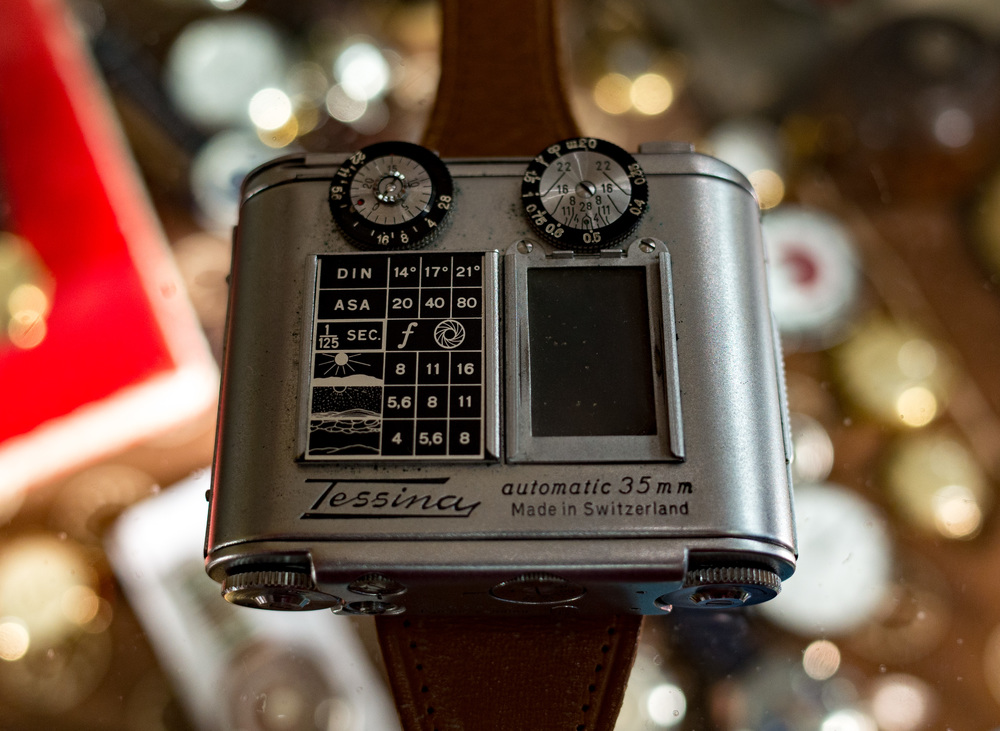 The face of London's Portobello Road market is constantly changing. The various arcades tend to attract stalls of similar persuasion and, recently, birds of the vintage watche feather have been flocking to the Red Tea Pot arcade at No.101, turning it into something of a Mecca for the watch enthusiast. Watches are a peripheral interest of mine, coming a very poor second to cameras, but I like to take a stroll around to see what is on offer.
Last week I found something to excite both watch and camera addicts: The Tessina 35mm miniature spy camera decked out with a wrist band and ready for some subversive action.
The Tessina 35 was invented by an Austrian chemical engineer, Dr.Rudolf Steinbeck and manufactured between 1957 and 1996 in Gretchen, Switzerland. It is the smallest 35mm film camera ever made, even smaller than the Minox 35, and can be worn on the wrist like a watch.
The camera is only slightly larger than a matchbox at 65 x 50 x 20mm and could be easily concealed, for instance in a pack of cigarettes or in a bag. The chrome example I found on Martyn J. Stamp's stall was the most popular style but the camera was also made in red, gold and black.
The astounding aspect of the Tessina is that it is a twin-lens reflex with two 25mm f/2.8 Tessinon lenses. The ground-glass window on the top, beneath the aperture dial, is for composing the picture. The image is projected onto standard 35mm film by means of an internal mirror. The film is advanced by a clockwork master spring built into the takeup spool, powered by a pull-out winder similar to the crown on a wristwatch.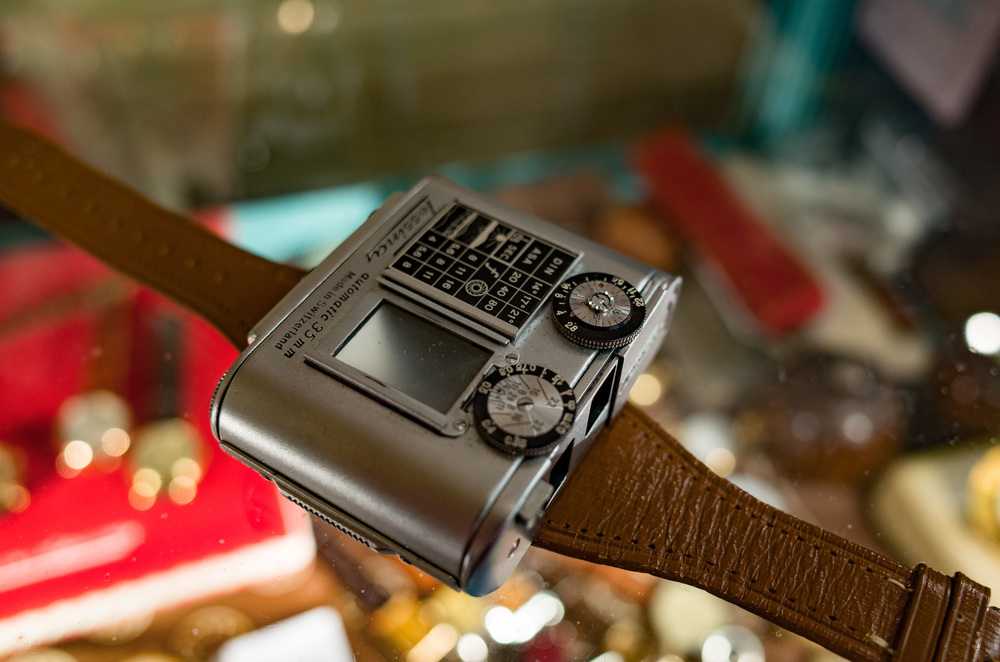 In its day, special cassettes, holding enough film for eight exposures, were available but are now long since discontinued.
The Tessina was used by the infamous Stasi (state security service) in East Germany before the fall of communism. One was even used by Watergate conspirator Howard Hunt during an office burglary in August 1971.
Martin is selling the Tessina 35 for £500, assuming it hasn't already been snapped up. You can contact him at ukwatchltd@btopenworld.com
You can find a full description of the Tessina 35 here at the Crypto Museum
_____________
Subscribe to Macfilos for free updates on articles as they are published. Read more here
Want to make a comment on this article but having problems? Please read this