Way back, when the Millennium was crisp and young and digital still meant doing stuff with your fingers, when apples and blackberries hid under crumble toppings and wireless was what your granddad listened to, I started a little thing called The One Challenge. On that first event, in London, twelve Leica photographers turned out on the 12th of December. We each used one camera and one lens (or focal length, for the zoom boys). We had one hour in Central London to take 36 exposures and subsequently submit one shot for the approval of our peers. It still runs to this day, although I believe it's a tad bigger now.
I had a strong sense of deja vu when I turned up last Friday afternoon at Cameraworld in Wells Street. I was there for a "Touch and Try" session with the new X100F, during which I and others could take one of the cameras for a turn around Westminster for an hour or so.
Bugs that bite
Regular readers will recall that my "user journey" with the X100 series has encompassed all the models, but that it took me up to the X100T before the bug truly bit and I started to really enjoy the ride. You may also recall that I took a bit of a leap in the dark by selling my X100T before Christmas in anticipation not only of the new camera arriving shortly but also of it being a significant step up from the X100T.
Let me pause there, for the benefit of the congenitally impatient or anyone born since 1990 — on the basis of Friday's brief encounter I made the right decision. And how.
Back to the plot. A group of us met in Cameraworld's subterranean storeroom. There, surrounded by boxes and cases and tripods of all shapes and sizes we congregated and were briefed by Fuji X Photographer Kevin Mullins and by Pete and James from Fuji UK. It was a bit Bond-like in a strange sort of way; we signed a waiver and were equipped with an X100F each. Had Kevin said in a weary voice "Try to bring it back in one piece this time, 007…" the mental image would have been complete.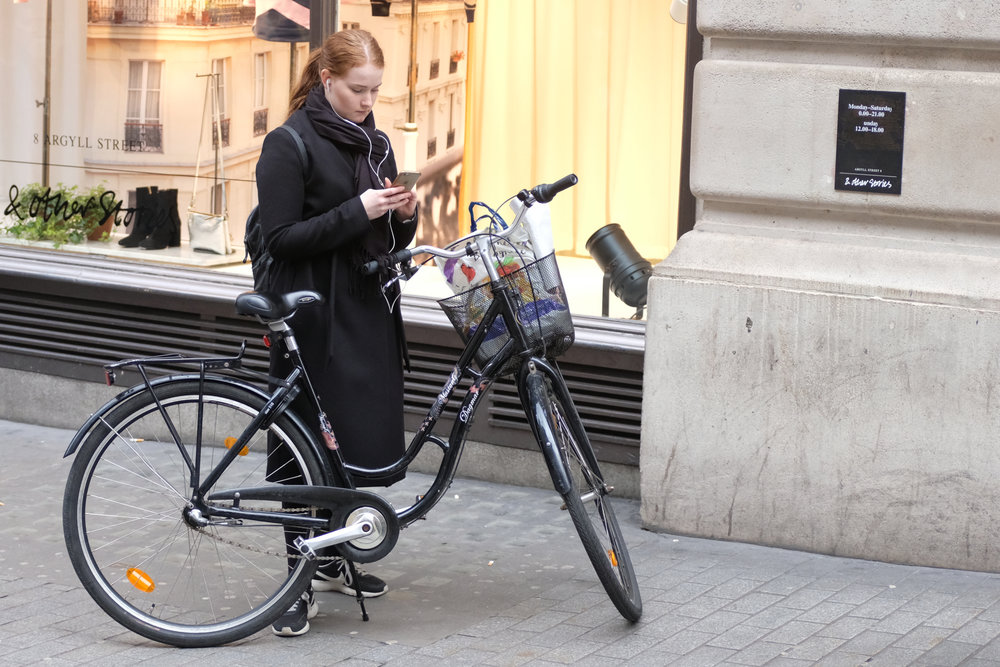 As it was, he patiently ran through the features of the camera and in particular the key differences between the F and the T. As he spoke I mashed my thumbs through a quick and dirty menu set up (I still long for the app I wrote about back in 2016 to make all this easier…) and soon had the little X100F configured to my tastes.
Lens converters
I had brought with me my TCL and WCL converters and asked if it was OK to use them. Of course, was the reply, along with the interesting insight that the new converter versions differ from the old only in having magnets built in, which mate up to similar contacts on the fixed lens and tell the camera what has been fitted. Ingenious. My old models lack the magnets but I did a little more menu-diving and assigned a function button to the tele/wide/normal setting just as I had on my old X100T. Optically they are identical so I can't see myself upgrading anytime soon.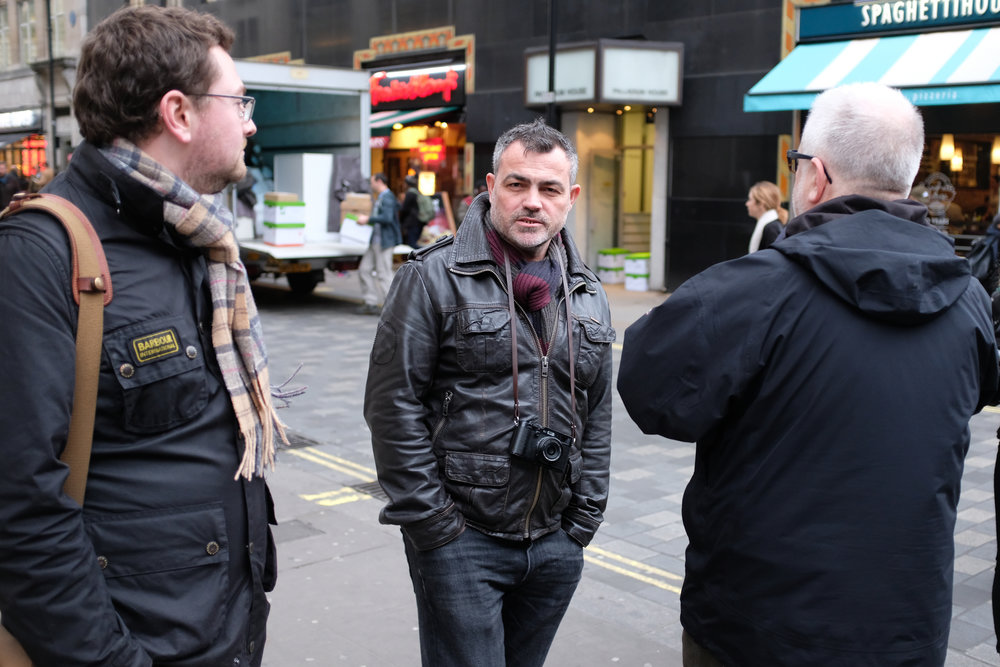 The other interesting point that came up was whilst you can't shoot raw and use the digital teleconverter, you can use the TCL and the digital converter in tandem. Digital alone gives you 50 and 72mm settings and the TCL alone gives you 50, but together… Well you do the maths, as they say.
Cognitive dissonance
At first, in the hand, the X100F is almost identical to the X100T. The weight gain is so small at to be unnoticeable and the extra girth in the handgrip necessitated by the welcome upgrade to the W126S battery is welcome. Then muscle memory kicks in and the revised rear control layout — now so similar to the X-Pro2 with a larger screen and combined ISO/shutter speed dial, also familiar from the X-Pro2 — provides a little frisson of cognitive dissonance. It's like someone has subtly moved all your furniture at home by a few inches; for a short while you bump into things without really realising why.
Which brings me to the Q button…. If I inadvertently pressed it once I must have done a dozen times, within the hour. A thumbrest and a grip or case will help, but it is irritating. I'd like so see it lockable, or even turned into a function button that could be disabled. While I'm on the subject of function buttons, the control ring around the lens is currently the only way to change the focal length of the digital teleconverter. Please, Mr. Fuji, give us a bit more flexibility in this regard, in a subsequent firmware upgrade…
Damn, it's good
Enough moaning — let's hit the mean streets of swinging London. Ah, there's nothing like a flat, grey city landscape under a glowering sky on a Winter's mid afternoon to give a camera a good workout. I decided to start off with my TCL attached, shooting raw+jpg — my normal setup. Damn it's good. The AF is noticeably more nippy and sure-footed. Looking back at the shots I took I missed focus only twice — quite an achievement at f/2.8 for the most part, with single-point AF (and spot metering).
In the hand, the X100F inspires user confidence in the way that the X-Pro2 does, but the X100T never quite managed. It has that feeling of well-screwed-together bomb-proof solidity that a top-end item exudes, like an Omega Seamaster, a Mont Blanc or a Range Rover. I can give it no finer accolade than to say the last time I used a camera that felt this good in the hand and this silky smooth in operation it was my Leica M2. Don't get me wrong — I don't want to mislead with an impression of bulk or weight; the X100F has presence without pretence and disappears from view in use — for both the subject and the photographer. I have long said that a good camera enhances the photographer's vision and does not impede or get in the way. The X100F manages this feat in spades.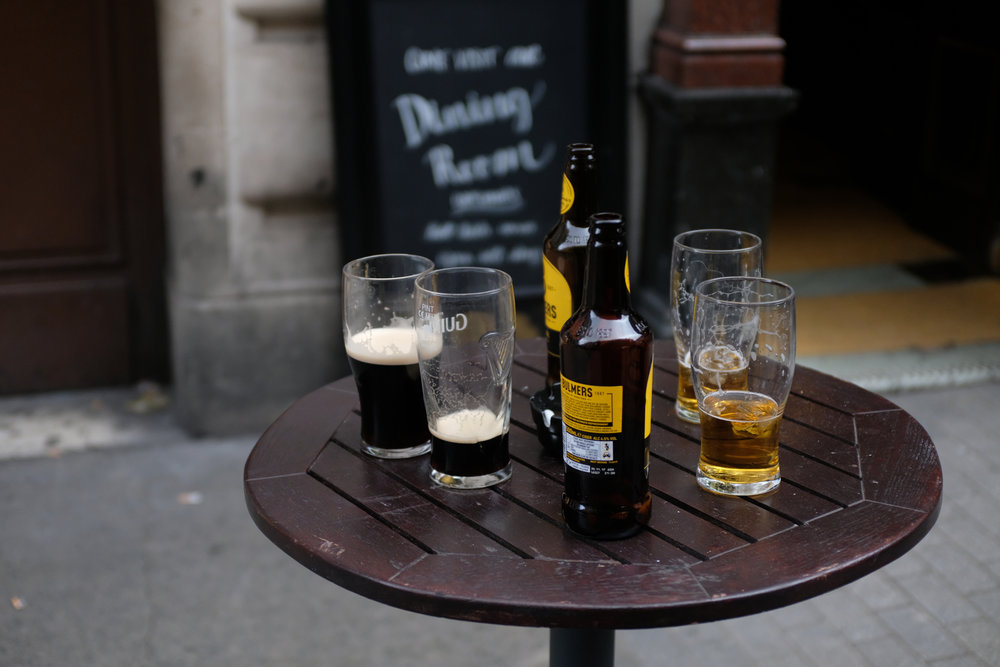 Discreet
Like all good street cameras the X100F is discreet and unobtrusive. Mine became even more so when I ditched the TCL, went jpg-only and gave the digital zoom a try. I'm used to the feature from my Ricoh GR but the implementation here is slightly different. The GR allows raw shooting in crop mode but at the expense of capturing a smaller raw file too. On a 16mp sensor this is quite a penalty. The Fuji does it slightly differently; no raw, it's true, but the jpg file is interpolated back up to full size in camera. It's usable, undoubtedly, but I need a little more time and a bit more use to evaluate the pros and cons in more detail.
One thing I did try, at Pete's suggestion, was film simulation bracketing. This was a bit of an eye-opener and also needs further exploration. In essence the camera captures the image just once and produces three simulation versions of your choice in camera. I set mine to STD, Velvia and Acros(R) and shot away, with the results you see here. I know it's not a new, or unique feature, but one of the primary reasons I shoot raw at all is to still have the choice of colour when shooting in monochrome. This could save me an awful lot of time and effort… It cannot be used with raw, nor can it be used in continuous drive mode (because it is already itself a drive mode) but I can see some real advantages, made possible by the fact that the Fuji jpgs, particularly from the 24mp sensor, really are little slices of SOOC-goodness already.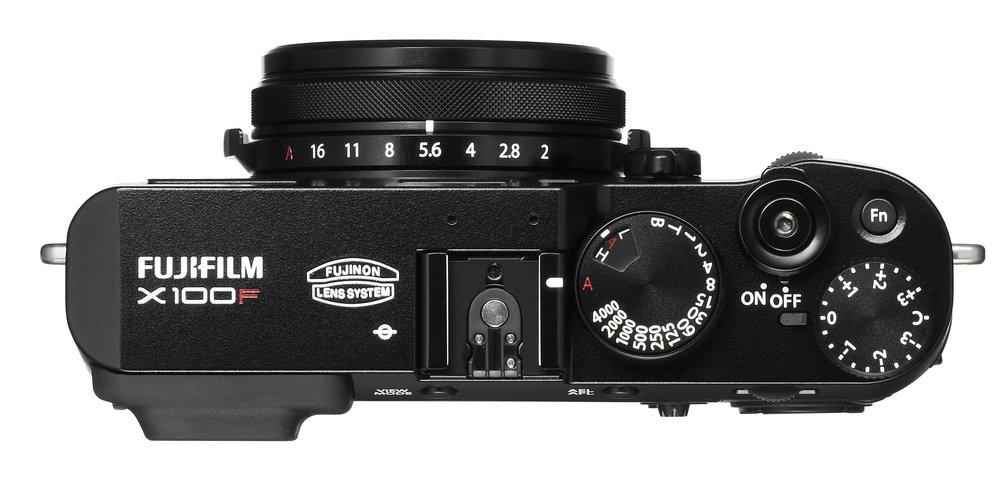 Emboldened
The hour zipped by on tungsten ball bearings and before long we were back in our subterranean lair, reluctantly handing back our new BFFs. Fuji had kindly provided a 16GB SD card which was ours to take away and these are the illustrative shots you see here. I freely admit I am a tad street-rusty, but with a camera such as the X100F it matters not. Like a good partner holding down the other end of the crease, it emboldens and enhances by its very presence.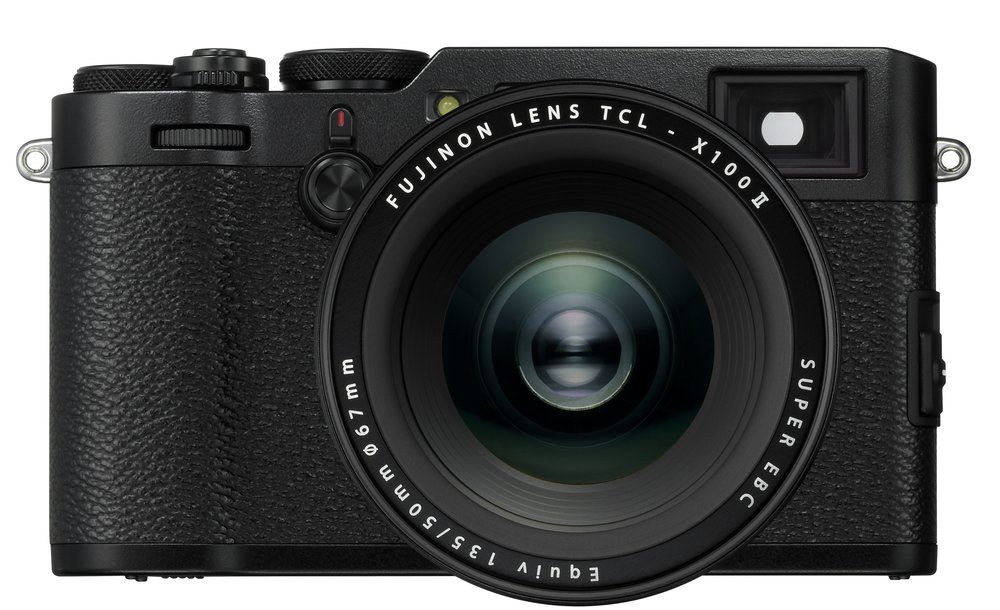 That's it for now; this really is a very quick and dirty look at the new X100F. I will review in more detail when I get my hands on my own copy, on the 16th of this month. However, they say that first impressions are lasting impressions and it would be fair to say that, even with the minor control niggles I mentioned, the X100F leaves a dirty great impact crater. It is streets (pun intended) ahead of the X100T. It is miles ahead of the X100S and light years beyond the original X100 in every department that matters.
This is a camera that is to a street photographer like a katana to a samurai, and will be catnip to the babes (ok, I made that last bit up, but, y'know, it could happen…) Bear in mind that in bringing the X100F to market Fuji have steadfastly ignored the slightly hysterical calls for touch and tilt screens, and assorted other bells and whistles and in so doing they have created not just a thing of beauty but a hard-nosed professional-grade imaging tool. I don't regret for an instant selling my X100T in favour of the new X100F and neither should you. My thanks go to Kevin, Pete and James for the opportunity to touch and try – I'm sold.
I shall leave you for now with this parting thought: If Carlsberg made cameras……
__________