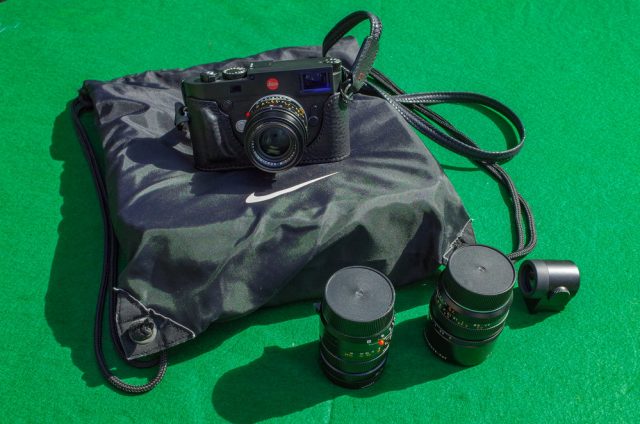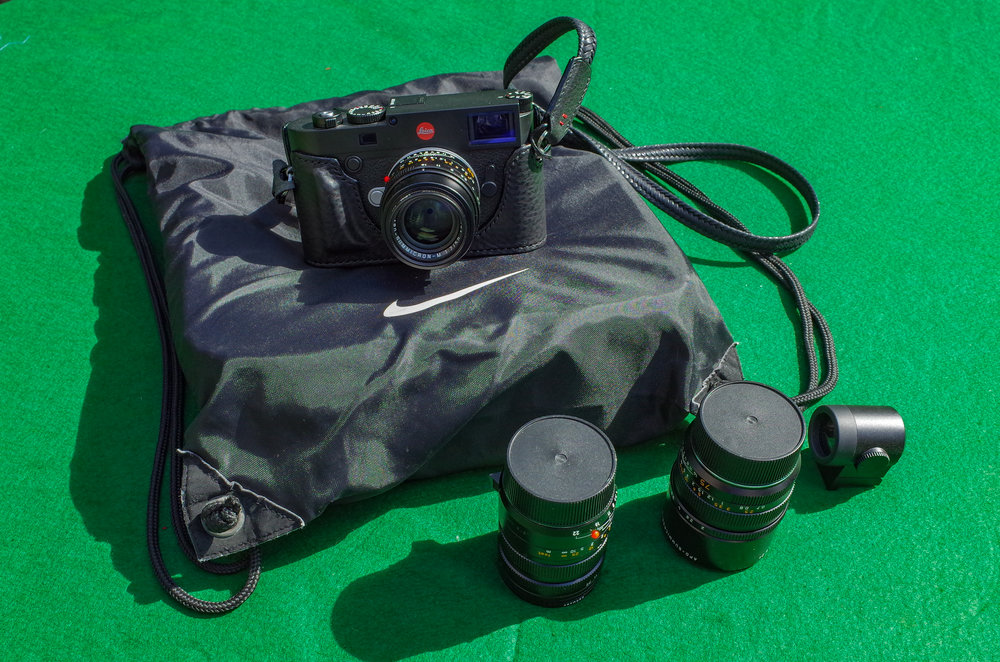 My colleague Bill Palmer shares my passion for camera bags. He is particularly adept at adapting run-of-the-mill general-purpose holdalls for camera use by introducing (more often than not) one of Billingham's well-designed padded inserts (or "buckets" as they call them at the Crydly Hee'ath¹ factory in the West Midlands.
These padded buckets are wonderful confections and fit in so many things. My Hadley Small insert fits perfectly inside a Tom Bihn Synapse backpack and I've written about this combination several times — it can fit at the bottom, with clothes and other stuff on top, or on top of other bits and peices so the gear is readily available.
Now, though, I have discovered the world's lighted camera bag combination. I am tempted to patent the idea. The bag itself weighs a mere 70g and the Billingham insert adds a further 170g — a grand total of 240g or 8.5 ounces. That's a third of the weight of even a lightweight road warrior such as the Billingham Hadley Small. As for fancy leather bags with Leica badges, well, eat your inserts out, Flash Bags. You weigh a ton.
There's another important factor. Bags such as the Billinghams or (even worse) Leica-badged bags, cry "expensive camera gear" and can attract unwanted attention. What you need is something both light and inconspicuous. Something like my new best-friend, the sneaky valise.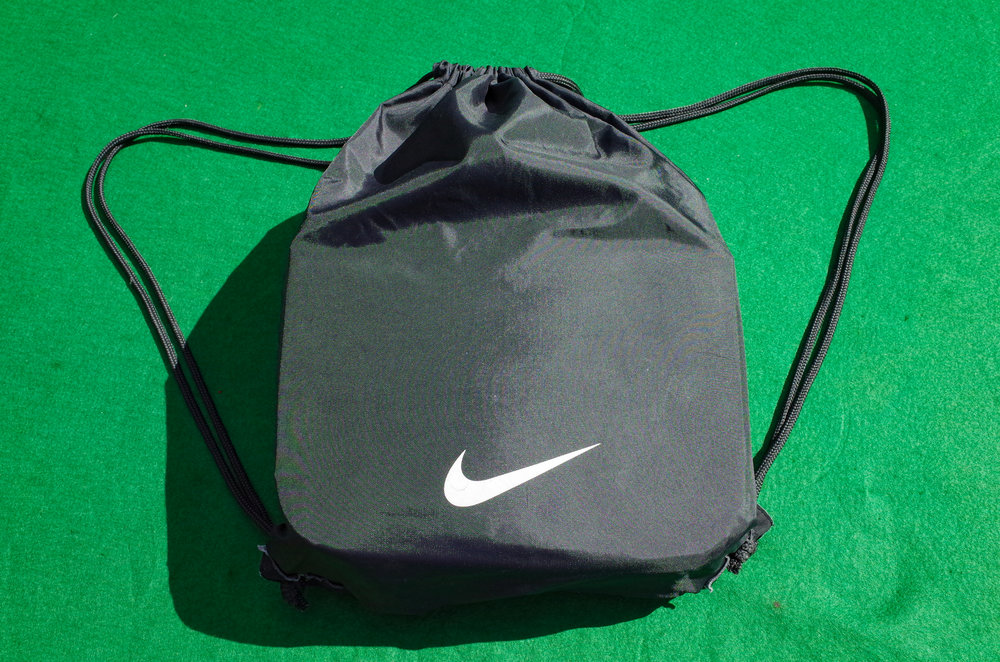 What is this paragon of featherliness and nondescription you might ask. It comes from a surprising source and I confess I have had it in my drawer for several years without realising its true worth. It is a simple nylon gym sack measuring 33cm x 43cm. "A gymmmmmm saaaack" I can almost hear Lady Bracknell querying, but yes, your ladyship, it is true. A humble nylon gym sack indeed.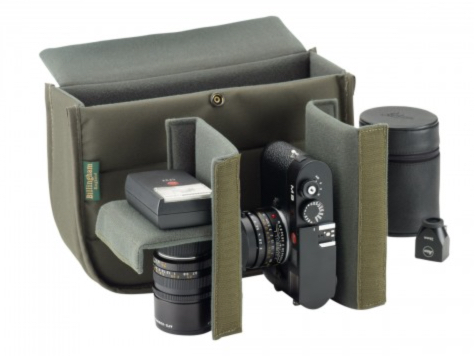 Mine happens to have a Nike badge on it but there are plain ones to be had for as little as £1.50 on Amazon. No need to pay for the badge. The crucial thing is the width. The Billingham Hadley Small insert has a width of 28cm and a depth of 8cm. It fits snugly inside my particular Nike gym sack with its 33cm base width. So you need a bag with at least 33cm width at the base to be on the safe side.
This combo is the ultimate stealth container for your new Leica M10, a couple of spare lenses, a battery and a Visoflex. I know, I've been using it thus for the past month. No one would imagine that this nondescript bit of nylonwear contains so much valuable equipment. A sweaty old pair of size 11 trainers and a couple of equally noxious white socks is about the maximum booty any ne'er-do-well would expect to snatch. So why bother? Indeed, and that's what I'm hoping.
My new clandestine receptacle comes with a handy drawstring top and two double side strings which ingeniously convert it into a backpack, although shoulder slinging is equally possible. The point about this is that it is comfortable. While I wouldn't attach a string handle to the traditional heavy camera system bag, this gym-sack combination gets away with it because it is so light. When it's on my back, even with the said Leica and lenses, it is hardly noticeable. About the only snag I can think of is that this isn't going to be the most weather-resistant of camera bags. But in general, it's a boon to mankind.
As far as I am concerned, this is the baking powder of camera bags. It does everything, just as long as you don't add water.
¹ Billinghams are made in the Black Country at Cradly Heath, known locally as Crydley Hee'ath, which is very near Wallsall, known locally as Warsaw, but which is not the home of the eponymous symphony. Billingham is pronounced Billingham.
____________