It took me several years to learn how to use the features of Photoshop (PS) well enough for effective image editing. Like so many others, I considered the end results well worth the effort required. I used Adobe Camera RAW to "develop" my RAW files before editing in PS. I was in a happy place.
Then Adobe announced that purchase of PS outright was to end and that they were introducing a new subscription pricing model. The advantage, they claimed, was that customers would always have access to the latest features via rolling updates. It was also claimed that customers would have access to the whole range of Adobe products within their Creative Cloud subscription.
Photographers all over the world, including myself, pointed out that many Adobe products are not used at all by many photographers so why should we pay for them? After initial denial that an issue existed, Adobe eventually introduced the photographic bundle of Photoshop and Lightroom for under £10 a month. This meant that continued use of PS on a temporary basis was possible but left the fundamental questions around the acceptability of the new system unanswered for many photographers including me.
This episode on its own was enough to demonstrate to me that Adobe are primarily focused on design professionals in a corporate environment. They have not put the needs of ordinary enthusiast photographers, nor even those of some professionals, high on the list of their priorities
Accordingly, I decided to sign up for one year of Adobe's Creative Cloud but determined that I would immediately start a hunt for a PS replacement. I also took the decision at that point to save no more layered files in PSD format until I had found a way forward.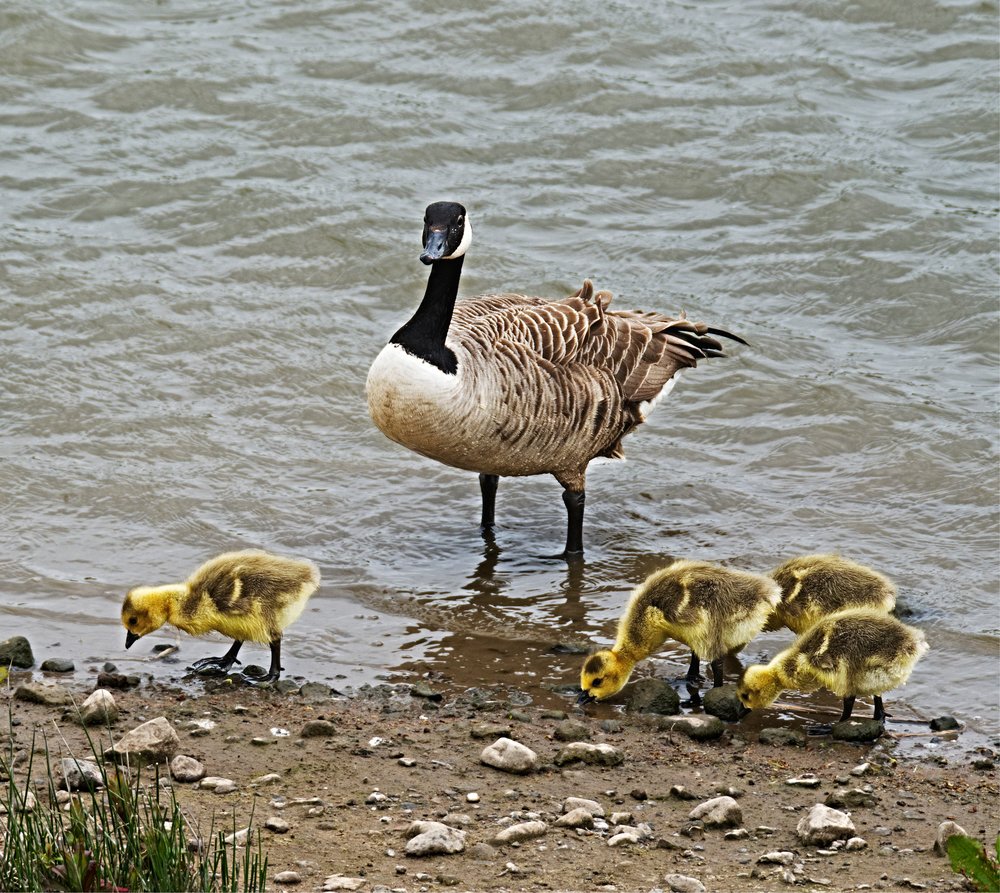 Reasons
There were three reasons:
First, I prefer to own software outright rather than take on yet another monthly financial commitment.
Second, if at some stage into my retirement I needed to retrench financially, what would happen if I stopped paying my subscription to Adobe? I would lose access to Photoshop because keeping PS6 going on an old computer would be no long-term answer, since Adobe would undoubtedly no longer bother to ensure PS6 compatibility with frequent Mac OS upgrades.
Thirdly, although one could always store PSD layered files away from Adobe's cloud, one might be faced with being unable to re-work such old PS files because of future inability to access an appropriate version of PS itself.
My way forward came with the purchase of Affinity Photo and some time spent learning how to use it and then to do virtually all the things that I used to do in Photoshop. For those with some reasonable knowledge of PS, transition to AP is straightforward. From that time too I managed my images by using folders on my computer labelled by year, date, location and shoot, all backed up via Time Machine.
I also purchased Iridient Developer as a back up RAW developer in case AP was unsatisfactory. Iridient had very good reviews for the development of Fuji RAW files. It is indeed very good but I have found that AP is also very good and much more intuitive to use. For a professional photographer's take on Affinity photo with Fuji RAW files in particular, I suggest a visit to Thomas Fitzgerald Photography.
Many of the good points he makes in relation to Affinity Photo and Fuji RAW files are also applicable to using it with other brands of RAW. I can confirm satisfactory experience using it for development of both Canon and Nikon RAW files.
Lightroom
At the same time, I had trialled Lightroom for a month since I was looking to replace Apple's Aperture which I had been using not for RAW conversion but as an asset manager. As Lightroom incorporated Adobe Camera RAW, with which I was already familiar, this seemed an attractive option since Apple had stopped developing Aperture and Lightroom had already drawn well ahead of it in features and capability. However, despite these attractions, I decided against the idea. It made no sense to leave one Adobe module (PS) only to start up with another Adobe product in Lightroom.
Now I see that Adobe have just announced the end of Lightroom as a standalone product – Lightroom 6 will not be followed by a Lightroom 7 for purchase. You must now subscribe to Creative Cloud to get Lightroom 7, or whatever it is now called by Adobe. In my opinion, this further vindicates my decision to leave the Adobe camp.
So when my first year on Adobe CC ended, I was pleased to terminate my subscription and say goodbye to Adobe for ever.
How does Serif's Affinity Photo (AP) stack up as an alternative to Adobe Camera RAW and Photoshop? Very well as it turns out, although it is still a work in progress and cannot yet completely emulate Photoshop in all respects. It is however immensely capable and I think a very worthy leading competitor for Photoshop. On November 2nd 2017, Serif have just released version 1.6 with a number of updates which further enhance the programs professional features.
On the plus side, AP was designed from the ground up by Serif with photographers in mind and with Photoshop clearly in their sights. It works on both Windows and Mac, supports all standard file types including PSD and works in any colour space: RGB, CMYK, LAB and Greyscale. In the UK, it costs a one off payment of £48.99. Since introduction of AP, Serif have made several major free upgrades with significant increases in functionality. As evidenced by their user forum, these improvements resulted from a happy blend of listening to customer "push" and Serif's developers "pull" with improved and new features.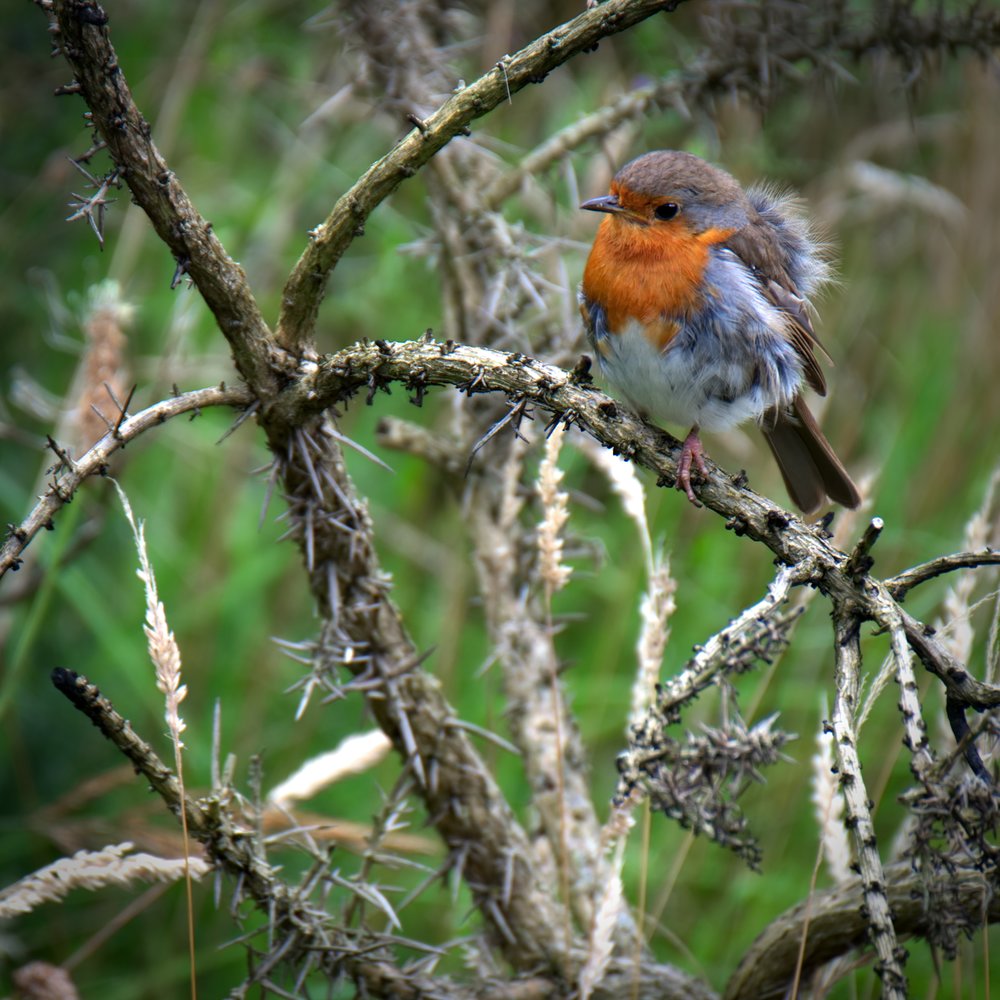 Modules
AP has a set of modules (rather like Lightroom) but which are called "personas" namely, Develop, Photo, Liquify, Tonemap and Export, each representing a separate workspace with its own individual set of tools.
AP's develop "persona" is broadly equivalent to Adobe Camera RAW and has similarly comprehensive RAW editing capabilities. There are various tabs and under the Basic tab is included adjustment of exposure, blackpoint, brightness, contrast, clarity, saturation, vibrance, white balance, shadows and highlights and more.
Under the Lens tab, correction facilities include distortion, chromatic aberration, remove lens vignette, post-crop vignette and defringe.
The Detail tab, headed detail refinement, includes noise reduction and noise addition.
The Tones tab covers Curves, Black and White and Split toning.
The Overlays tab is ingenious since it allows one to selectively edit the RAW image in Develop persona. This for example works well in lightening exposure of a dark foreground.
In my experience AP has done an excellent job in developing Fuji RAF files from my X-T10, X-T20 and X-T2 cameras. Since I know that until fairly recently there have been significant continuing issues around Lightroom and the development of Fuji RAW files, this further emphasises AP's solid capability.
Those transferring from Photoshop should be aware of two areas where AP is not yet up to speed with PS:
First, once you develop the RAW file it is a destructive edit since, unlike Photoshop, AP does not yet have an equivalent to smart RAW layers enabling one to return to Adobe Camera RAW for further RAW editing if desired. It is to be hoped that this capability may form part of a future upgrade to AP. It should also be stressed that once the RAW file has been developed into Photo module, from that point on all future layer operations in AP are entirely non-destructive.
The second point which will be of concern to some users is that there is also no way currently for all your settings, set up for the development of one RAW image, to be easily transferred to a batch of other RAW images. (AP currently only has a batch function for the export of finished images to other file types and sizes.) AP does however allow the saving of RAW development presets for use on subsequent individual RAW images which meets part of this need.
Once the RAW image is developed, it is sent as an editable layer to the highly capable Photo module.
In this module, adjustment layers enable the enhancement of images with Levels, Curves, Recolour, Black and White, Brightness and Contrast, White Balance, Posterise, Vibrance, Exposure, Threshold, HSL, Shadows and Highlights, Channel Mixer, Gradient Map, Selective Colour, Colour Balance, Invert Colour, Set Balance, LUT, Lens Filter, and Split Toning. In addition, there are many auto options, including auto levels, auto contrast, auto colours and auto white balance.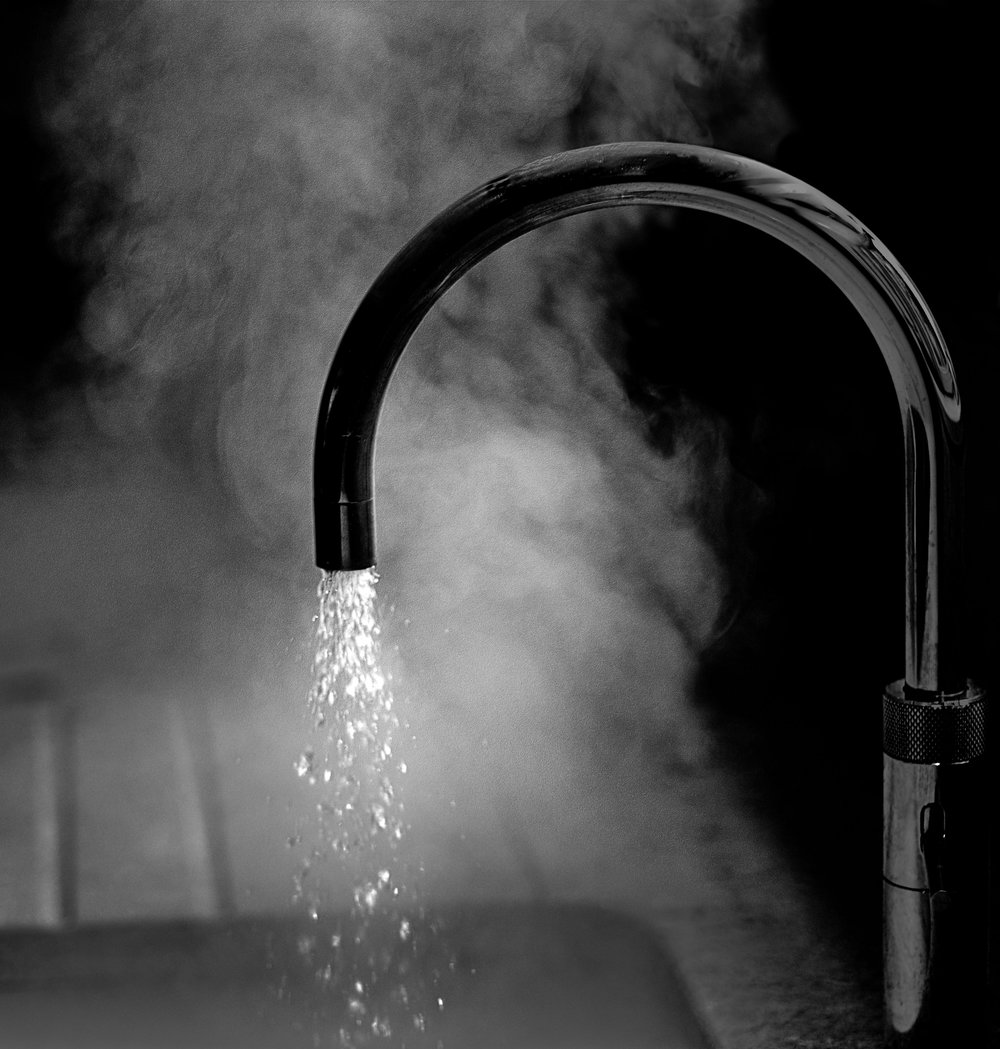 Tools in the Photo module are available in a tool strip down the left of the workspace. Single use tools include View, Move, Colour Picker, Crop, Selection Brush, Flood Select, Flood Fill, Gradient , Paint Brush, Paint Mixer Brush, Erase Brush, Clone Brush, Undo Brush, Blur Brush,
Other individual tabs enable choice of many tools: For example clicking on one tab offers choice of the Rectangular Marquee, Elliptical Marquee, Column Marquee, Row Marquee and Free Hand Selection tools. Another tab offers choice of Burn, Dodge and Sponge Brush tools. A further tab offers choice of Healing Brush, Patch, Blemish Removal, Inpainting and Red Eye Removal tools. Another tab offers choice of Pen or Node tools. Yet another tab offers choice of twenty one tools of various shapes ranging from Rectangle to Heart. A further tab offers choice between Artistic Text and Frame Text. Another offers choice between Mesh Warp and Perspective tools.Finally there is a Zoom tool. Overall, this is indeed a well specified tool kit even by Photoshop standards!
Inpainting tool
A special word of praise for the context-aware Inpainting tool which is remarkably good at removing unwanted objects such as dustbins and signs from an otherwise attractive image and intelligently filling in the void. Subjectively, it seems to me to work better than the PS equivalent but then I haven't used PS for a couple of years so I would expect that PS contextual awareness has improved as well.
Each adjustment layer has its own mask so that all these changes can easily be applied selectively by painting overlays and custom gradients. You can adjust, re-adjust and drag and drop onto any layer, group, mask, or in any place in a stack to control how they're applied. A full range of thirty blend modes are also available, all of which preview in real time for maximum ease of selection.
Filters are best applied as live layers so that they may be edited, erased and masked after application. There is a large range of filters including lighting, blurs, distortions, shadows, glows and a very easy-to-use live perspective filter. This is of course very useful to correct converging perspective or apply perspective for creative effect. A new half-tone filter has just been added in version 1.6
Making selections is an integral part of much image editing, whether in the cutting out of objects, creation of masks or selective application of adjustments. Happily, AP incorporates an advanced selection algorithm to assist such selections even down to individual strands of hair and fur. In my opinion, AP is as powerful but easier to use and more accurate in this type of work than PS6 used to be. Other AP modules are Liquify, Tone Mapping and Export. The Liquify model has its own array of tools enabling
Move
Zoom
Push Forward
Push Left
Twirl
Pinch
Punch
Turbulence
Mesh Clone
Reconstruct
Freeze
Thaw tools.
Tone mapping
The Tone Mapping module in AP works in much the same way as other standalone HDR programmes such as Aurora HDR and Photomatix. Although it has fewer preset options to choose from than these two alternatives, the end product from AP is every bit as good in my opinion. When I do use tone mapping, I aim to produce as natural and realistic an image as possible with the smallest possible hint of HDR excess. AP does this well as illustrated by the following image of the inside of a Scandinavian chapel. This image comprised a seven-image exposure bracket from +4.5 EV to -4.5 EV and was handheld.
The Export Module in Affinity Photo is a hard working function since the normal Save command is used only to save the layered AP file which is Serif's equivalent to a PSD file. In order to save other kinds of file in different sizes, like jpeg, tiff, png, gif, OpenEXR, HDR, SVG, EPS, PDF or PSD then you must use the Export module to save out of the AP environment, in either 8-bit or 16-bit colour depth. A layers panel within the export module enables the targeting of layers, groups or selected objects that you specifically wish to export.
AP does not currently have any asset management capabilities so in this respect is not currently competitive with Bridge or Lightroom. However, there is real expectation on the Affinity forum that some such functionality is likely to appear. At present, it is unclear how far Serif will go in offering digital asset management (DAM) but it seems very likely to join in the trend towards the introduction of DAM which is being followed by other image editors, including On1Photo RAW, who are trying to compete with Adobe. Skylum are saying that their asset management capability for Luminar is due in 2018. However, it is not clear yet whether Serif will build in asset management capability directly into AP or, perhaps alternatively, offer a separate DAM application to work with AP in the way that Bridge and Lightroom work with PS?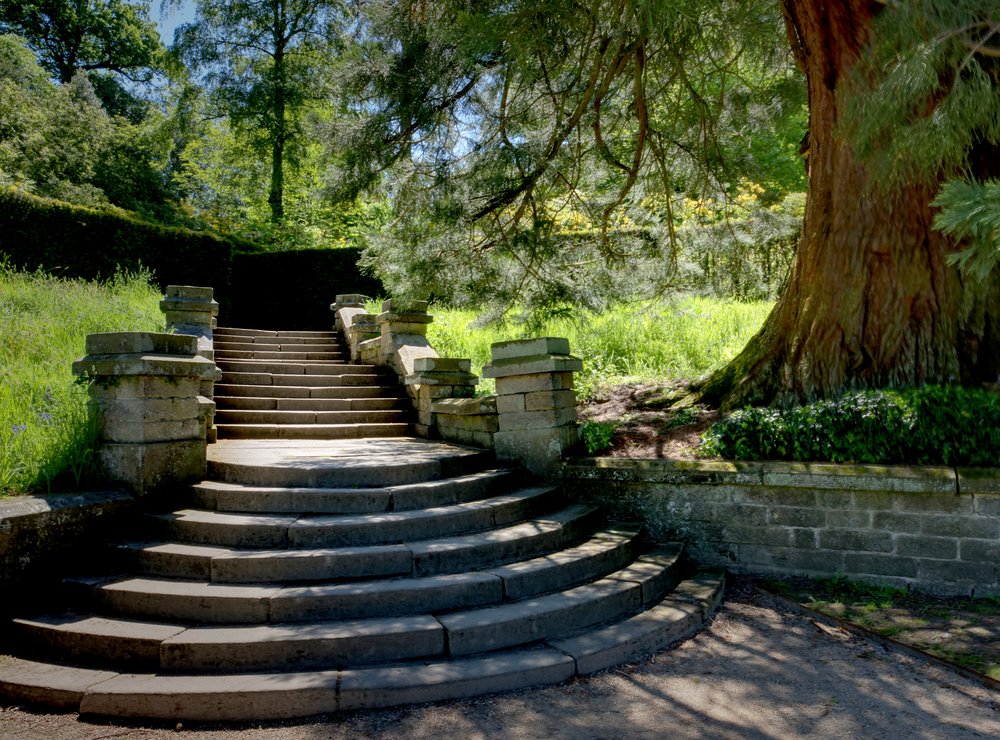 Asset management
My folder-based asset management system is clearly only a temporary makeshift. I have been tempted by Photo Mechanic which is highly recommended by professional photographers for asset management but unfortunately it is somewhat expensive. I will therefore wait for the arrival of the Serif alternative.
It should also be mentioned that AP, unlike Lightroom, does not currently have Fuji film simulation profiles built in to apply as desired. This does not affect me since I tend to shoot RAW plus jpeg and therefore create my favoured film simulations straightaway using the RAW engine in camera. If necessary I can use other film styles as desired by returning RAW files to the camera. However, I can see that Lightroom does offer a real advantage for Fuji shooters if the Fuji film profiles within it are as good as the Fuji in camera ones. I have not so far heard that they are indeed quite as good as that.
AP has further capabilities including macros which are like PS actions, panorama stitching, focus merging and stacking. In panorama stitching, AP combines accurate automatic alignment and perspective corrections with full control over each image and boundary in the composite picture. Stacking is of course the ability to create non-destructive image stacks for the purpose of exposure blending or for special image effects such as removing people from a series of images taken over a period.
For photographers requiring retouching tools, AP has an extensive selection:Dodge, burn, clone, patch, blemish and red eye tools and also the excellent inpainting brush. Frequency separation capability and a full set of liquify features are also built in.
Just added to AP is a major improvement in professional brush capability, with wet edge support with customisable ramp profiles. It is also now possible to enable Stabiliser for super smooth bush strokes with two different modes, named rope and windows, for different smoothing behaviour.
The latest version of AP also has "edit in" capabilities within Apple Photos for: Develop, Haze Removal, Liquify, Miniature, Monochrome and Retouch.
The speed of AP in action is also worthy of note. On my ageing 2010 iMac 27", adjustments are lightning fast, as are live filters and the effect of blend modes. Subjectively, AP is faster in operation than PS6 was on this same computer and it is this speed of operation which I can see as a real bonus for all users.
The latest version of AP has further boosted operational speeds of operations like live filter layers with optimisation for Mac OS High Sierra. Finally, speed within workflow has been improved by enabling the use of custom keyboard shortcuts to toggle panel behaviour.
Another important enhancement to AP is the further support for Photoshop plugins including most Nik plugins.
It is also worth noting the latest version of AP brings improvements in user interface customisation, flexibility of the Inpainting brush, 360 degree image handling, 3D relocations, improved text handling, better font and glyph management and more.
Before concluding, a final word on Lightroom in case current users are unhappy about what I have said or not said about it. I am quite clear that for many photographers who do not require advanced editing and, importantly, can avert their eyes away from Adobe's subscription business model, that Lightroom is a substantial all-in-one product with a great workflow.
However, I view the advanced editing features which Lightroom lacks to be essential and I am not prepared to accept Adobe's subscription model, so it is for these reasons that Lightroom is not for me. Happily, developers of alternative editing programmes including Serif Affinity Photo are all moving to grab market share from Adobe by improved features and workflow. Other products moving in to this space are of course ON1 Photo RAW, Luminar by Skylum (previously MacPhun) and others. There is also Capture One Pro which is highly praised by professional photographers. Options are opening up!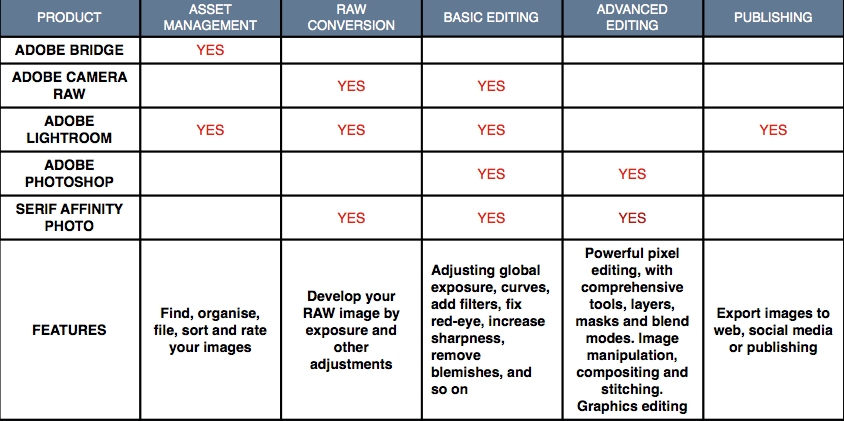 AP suits my purposes admirably, providing most of the benefits of Photoshop without the disadvantages. It is likely that the areas in which AP currently does fall short, such as asset management and non-destructive RAW editing and transferability of RAW settings, will be remedied in future upgrades.
I would encourage those who find Adobe's subscription model oppressive to try out AP. I do accept however that those for whom batch processing of RAW files is a vital part of their regular workflow will currently find such a move too onerous. There is an immediate incentive to move to AP in that a valuable bonus pack is currently free with purchases. This includes a free macro pack, a fine art texture collection and a set of sky overlays. The offer is however time limited.
AP is already a professional- and enthusiast-photographer image editor of the highest class. The Serif developers have amply demonstrated they are highly customer focused, listening to what photographers want and then designing and improving their product to meet those needs. What they have already done is in my opinion an object lesson to many other software developers not least Adobe.
My rather obvious conclusion is that there is no one magic image management and editing solution which can meet all photographers' requirements in all aspects of image editing. Nevertheless, there are encouraging signs that the choice available in the market is becoming ever wider and the competition for Adobe ever fiercer. Perhaps my thoughts on why I chose to do what I did may assist others to make up their minds on what is really important to them. and thereby chart their own way forward. Good luck!
______________