My brother, who lives in the UK, recently sent me this photo from his archives. It is a scan of a print because the original negative was probably lost years ago. It shows me, Mr Leica X1. It was taken at Ramp Bend at the Crystal Palace motor racing circuit in South London. We do not know the year but I guess 1964 or 1965.
Crystal Palace was a short, tight little circuit in an unlikely setting atop Crystal Palace hill in suburban South London. Editor Evans tells me he was a regular attender there at motorcycle events, reporting for Motor Cycle magazine. But what great racing I enjoyed there through the 60s with my brother and our friends. My association with the Palace started in 1956 when my grandfather took me at the age of ten to my first-ever motor race meeting there. I never knew why my grandfather took me there. He had no interest in cars — he did not own a car and he could not drive. But from the moment we arrived trackside and I saw the first race – for Formula 3 500cc single seaters — I was hooked.
Through the 1960s a group of us would try and go to the two annual big Bank Holiday meetings at the circuit every year. We would catch an early train to the station located right next to the circuit by Anerley Ramp. We would bring our lunches — -mine was invariably cheese and pickle sandwiches — and we would set up our pitch looking down onto Ramp Bend. It was always the same spot — down to the last inch. The crowds were huge and getting your pitch early and standing your ground was really important.
The spectator area at that part of the circuit looked down on the track and there was an excellent view of an exciting part of the track although arguably most of the track was exciting.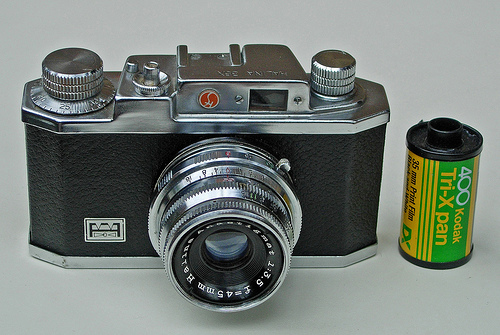 The crowds were so big because the racing was fabulous. It may have been a short track but it attracted the stars — at every big meeting. In those days the F1 drivers would race at a European F1 GP on the Sunday and then fly back to the UK overnight and turn out at Crystal Palace on the Monday morning racing in a F2 car and probably a touring car.
I clearly remember seeing Jochen Rindt — whom we had never heard of — beat Jim Clark and a star-studded field in only his second race in the UK.
They all turned out at Crystal Palace: Jim Clark, John Surtees, Graham Hill, Jackie Stewart, Jacky Ickx, Jack Brabham, Bruce Mclaren, Denny Hulme and Innes Ireland to name just a few.
Imagine today's prima donna formula 1 drivers turning out on a Monday morning after an F1 GP to race around a tight little circuit in the suburbs of London. No way. It was a different time.
And it was not just the the F1 stars who turned on the great races. Crowd favourites were the saloon cars — as touring cars were then known — with David and Goliath battles between Minis and big Jaguar saloons and, later, Ford Falcons and Galaxies. The big cars would pass the Minis down the straights only to be overtaken through the corners by the Minis, usually cornering on two wheels. One of the spectators' favourite Mini drivers was a lady, Christabel Carlisle. It was the best of times. But by the 1970s the track was deemed too dangerous and in any case the large sports centre built infield eventually swamped the track. The last race meeting was held in 1972.
I was very fortunate to have experienced the Palace's golden years of racing — the 1960s.
Now one thing our favourite spectating spot was not good for was taking action photos – particularly with a camera with a standard lens fitted. The camera in the photo was my Exa SLR which I purchased in 1962 for a hard earned £12.10s from a camera shop in Epsom, Surrey. That's approx £370 in today's terms. It was not at all suitable for racing action shots so I cannot imagine why I had it there.
The Exa was not my first camera. That was a small metal camera called the Halina 35X which had the shape of a Leica and even had a red dot — before Leica started putting red dots on their cameras.
One of my school teachers had initiated my interest in photography and very fortunately a work colleague of my father's was a keen photographer. He bought the UK magazine, Amateur Photographer, every week and passed it on to me via my father after he had read it. I certainly would not have been able to have afforded the magazine every week myself and neither could my parents. Everything I learned about photography in the early days I learnt from the school teacher and from Amateur Photographer magazine.
My parents gave me the Halina as my 12th birthday present in 1958. It was apparently made in China although on the baseplate it said "Made in Hong Kong". This was because Hong Kong was a British colony at the time and products made in Hong Kong came into the UK duty free.
The Halina served me well. I learned how to process black and white films and print in my home darkroom — actually the only bathroom in my home — an inconvenient arrangement.
At that time I had a school friend, Graham Downie, whose parents were to my eyes very wealthy — they owned a Ford Consul, a big deal in our suburb — and they gave him a German-made SLR camera, an Edixa, for a birthday present. I really liked the features and feel of that Edixa and it made me yearn for an SLR and interchangeable lenses. So I sold the Halina to another friend and snapped up a bargain, an Exa SLR. Now I cannot find a photo of my model of Exa so I suspect that it was one of a run of a base-spec model sold at a low price point. Exas where the junior model to the esteemed Exakta cameras made by Ihagee in Dresden in what was then East Germany.
Exaktas were very well made and this quality extended to the Exas. Mine was very sturdy but it did lack specification. The mirror was part of the shutter and this meant that there were only two shutter speeds, if I remember correctly, 1/30s and 1/175s. The lens was a 50mm f/2.9 Meyer with an Exakta mount. To keep the cost down it only had a waist level viewfinder. When I bought it I had thoughts of buying Exakta lenses and a prism eye-level viewfinder but, of course, reality intervened and I never did.
I used the Exa for five years until I part exchanged it for a Leica IIIa at a camera shop in Reading in 1967.
I had not used the Exa so much. I was at university for some of the years I owned it and there were many distractions there to keep me off photography and nowhere convenient to process and print the film. I cannot remember feeling limited by the rather odd specification of the Exa and particularly the lack of shutter speeds. I guess in those days I just appreciated what I had and there were no blog sites and forums telling me what a crock of s..t I had bought. Times have changed.
_____________