Back last October I was sitting in the Surf Cafe at Terrigal on the Central Coast of New South Wales where I live, enjoying my regular Tuesday morning coffee with fellow Macfilos contributor, Wayne Gerlach. The Surf Cafe is as close to the Terrigal surf beach as you can get without getting sand in your espresso and I had a good view of the surfers in action in what was that day modest surf.
This set me off musing to Wayne that the one thing I missed with my Leicas was a really long lens to take surf and motor racing action. But then, I mused, I was not really sure that I wanted to take those sort of photos nowadays as I had been there and done that. The days when I went to the Le Mans 24 hours race with my backpack full of serious Canon SLR gear and came back with photos which I sold to Australian Wheels magazine are long gone.
Having decided years ago to abandon heavy camera gear and more recently having elected to pass on interchangeable lenses in order to keep things simple, my options for accessing a long lens seemed pretty limited. It was then Wayne suggested that what I really needed was a Leica V-Lux — a bridge camera with a 1″ sensor and a Leica-designed 24-400mm (equivalent) lens. It is in fact a "badge engineered" Panasonic Lumix FZ1000 with a slightly redesigned body, modified jpeg image processing software and a hefty price premium.
I have never really considered acquiring a bridge camera for the simple reason that I had no need for one. In the past they have received poor reviews, primarily for the relatively poor image quality from their small sensors. The Sony RX10 and the Lumix FZ1000/Leica V-Lux have addressed this issue by adopting a bigger 1″ sensor, considerably smaller than micro four-thirds with a 2.7 crop factor compared to the 2 of m4/3 and the 1.5 of APS-C.
Despite Wayne's enthusiastic input over coffee I was far from convinced that I really needed a long lens or a bridge camera. Anyway, I checked out the retail price of the V-Lux here in Australia. Gulp — A$1525 (£890 in the UK). Now the FZ1000 has been replaced in the Panasonic Lumix stable by a later model with a 24-480mm lens and enhanced video recording features — the FZ2500 — but that sells for nearly the same price as the V-Lux so that was also a bridge way too far.
One of the major camera retailers here in Australia was selling off the superseded FZ1000 for A$888 — getting closer but still too much for a camera which I would use only occasionally at best. I procrastinated for a few weeks on whether I really needed another camera. But in the end common sense did not prevail and I bid on a Lumix FZ1000 on eBay from a private Australian seller and secured it for A$590 (£345), including the charger and two spare batteries — which by happenstance also fit my Leica Q.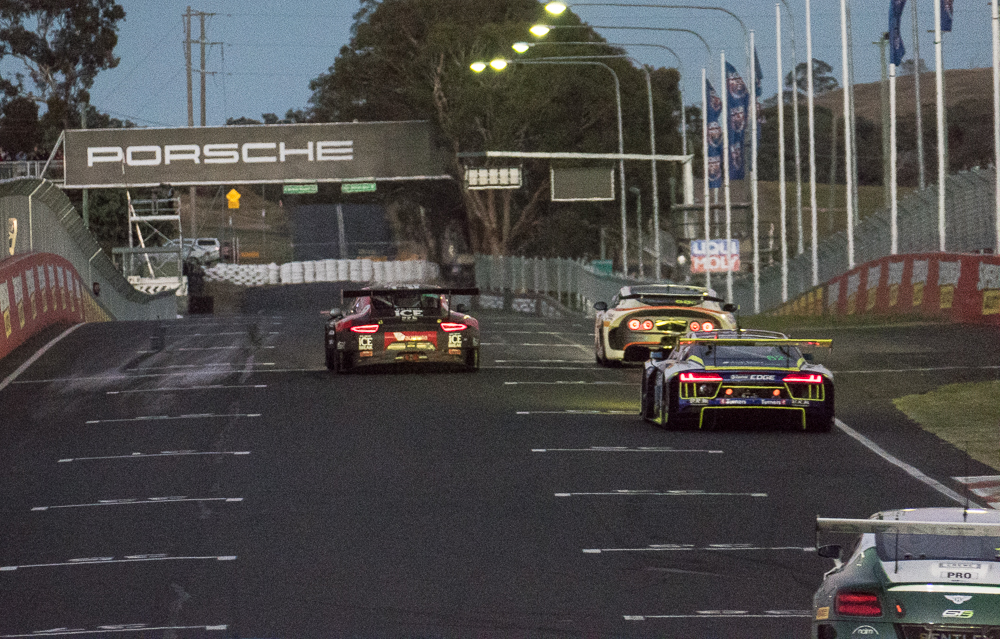 When the Lumix arrived it was all present and correct or so I thought so I went and tried it on some surf action at nearby Avoca Beach.
The surf was big and the surfing conditions were strictly for the experienced — and the stupid. Fortunately if there were any stupid ones venturing out that day they had all drowned by the time I arrived.
I needed time to adjust to the Lumix. Like all Japanese digital cameras and recent smartphones, it is crammed with unnecessary features, controls and confusing menus. It is nearly as bad as my late unlamented Sony a7 and it certainly could do with way simpler controls and menus. It is almost as if the Lumix product planning team sat down and challenged themselves to cram as many functions on the menus and controls as they could think of. It's a pity they don't ask Leica to loan them a Q so they can see how it should be done.
Anyway I managed to overcome function gridlock to take a few photos.The images were flat. I tried all the tricks to get decent images but in the end Wayne diagnosed the problem — an almost imperceptible film on the front glass of the lens. We came up with various theories as to the origin of this film but in the end we were just guessing. Some careful cleaning soon resolved the problem.
I then took the camera out to Avoca again a few weeks later when a top level surf competition was on. I saw the pro surf photographers in action. Big lenses — like 1000mm Canons costing the price of a new small car — photographers on jetskis with underwater cameras and drones hovering a metre or so above the surfers taking superb action photos. My Lumix surf photos from that day were competent but were pretty ordinary compared to what the pros were shooting. No point in taking ordinary photos — well, not at my age — so I junked them.
I put the Lumix back on the shelf. But in what was for me a very brave move, I decided to take only the Lumix to the 2018 Bathurst 12-hour GT sports car race a few weeks ago. Now regular readers of Macfilos may remember that I took my Leica Q to the 2017 race and came back with some interesting photos, including quite a few action shots because the superb Bathurst circuit presents so many viewing and photography locations without the dreaded catch fencing. For details on last year's efforts check this link.
A selection of the photos I took this year is here. The on-track action shots are ok but the pit lane shots, not surprisingly, just do not compare, with the quality of the shots I took last year with the . But having seen more than enough superb action photos from this year's race on Instagram and various websites I have reached the same conclusion about my race shots as I came to about the Avoca surf shots.They are competent but that is all. Again, the problem is the calibre of the equipment being used by other photographers. In this case it was the amateurs in the spectator areas. Going by the gear many of them were using, they are a very affluent group with full-frame Canons with seriously big pro lenses everywhere. This equipment is capable of producing superb images with great IQ and we were all standing in the same spectator areas. So in many instances we probably all ended up taking very similar photos, albeit with different gear and their gear was superior to mine.
As for the Lumix, I have concluded that if you can handle the confusing controls and menus — and many people can — then it is a surprisingly good camera. The focus speed is very fast and having a lens which zooms the equivalent of 24-400mm and produces really quite acceptable results must be a big plus for many photographers. However, perhaps not surprising for such a small sensor, the high ISO performance is poor.
So I have come full circle. As I suspected from the outset, I don't need the Lumix because it is not a camera which is in synch with the style of photos I want to take nowadays. So I have two choices — put the Lumix on a shelf and use it very infrequently or move it on. I will probably move it on as I am serious about decluttering nowadays. I'm having coffee with Wayne as usual on Tuesday so let's see if he wants it. If not it's Gumtree and eBay here we come.
—
Read more from John Shingleton here:
More on the V-Lux/FZ1000:
____________