Way back in July 1998 I was driving back from some very tough business meetings in the Midlands of the UK to London Heathrow airport. My sessions had finished at lunchtime — phew — and my flight back to Sydney did not depart until 9.15pm.
So I had time to kill. I needed to wind down and since it was a beautiful warm summer's day I wandered back south via Oxford and then over the Chiltern hills to Henley-on-Thames. But when I drove into Henley, I couldn't believe my eyes.
It was regatta week, and it was almost as if I had wandered onto the set of the TV series Downton Abbey (twenty years too early, but you know what I mean). I was back in another era. I managed to find a parking space, an achievement in itself, and picked up my Leica M6 with, I think, a 28mm and a 90mm lens. I cannot be sure. Inside the M6 was what now looks like Ektachrome slide film.
I was definitely not suitably dressed for the event. I must have looked like a member of the hoi polloi, an interloper with my sitting-in-a-plane-for-24-hours gear consisting of slacks and a polo shirt. I did feel somewhat conspicuous, but I managed to shoot a few unobtrusive frames of very English men and women looking like, well, very English men and women.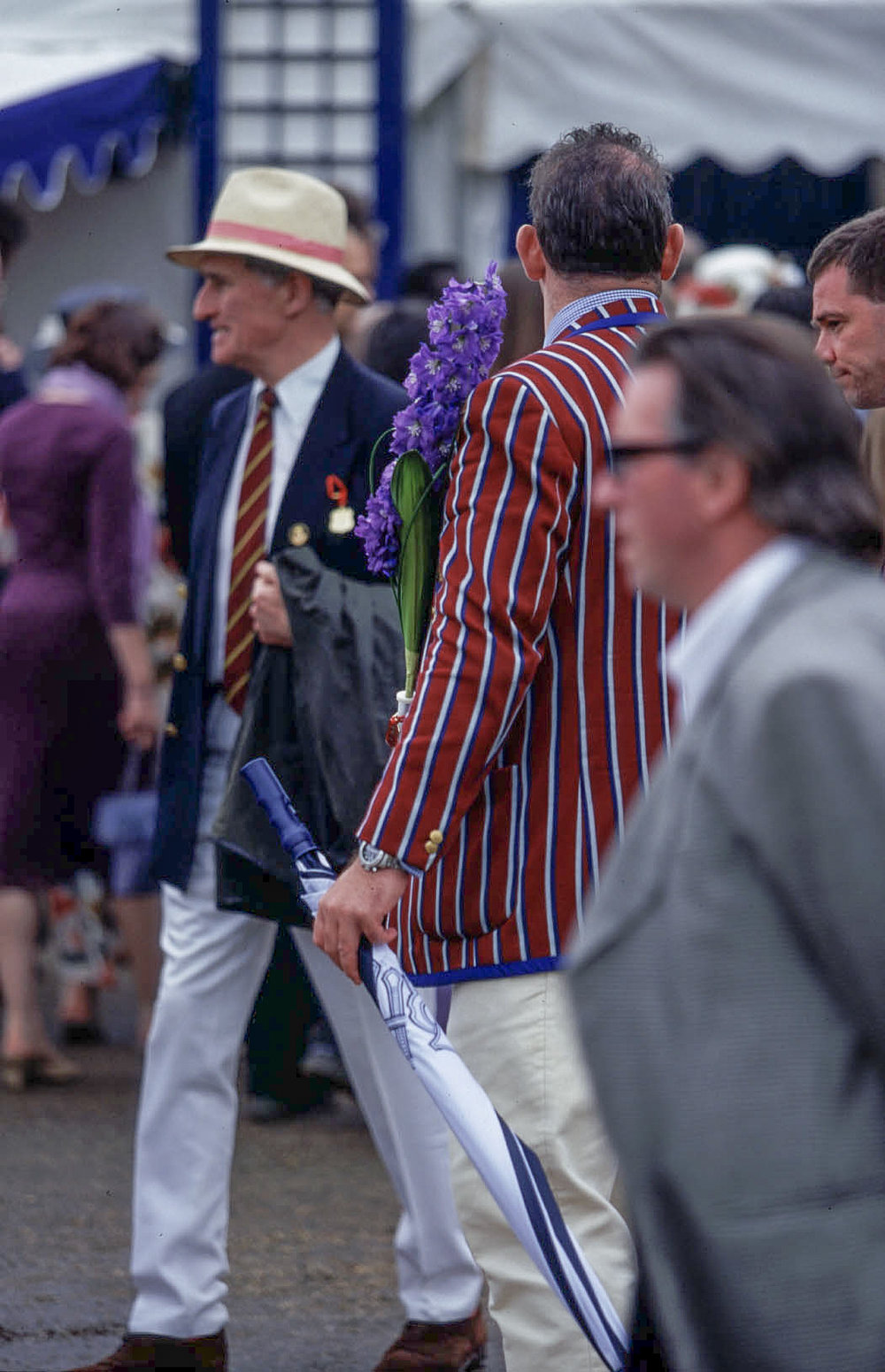 I still cannot believe that scene. Is it still like that today or have all the sponsors and the not so "proper" people moved in? I suspect the latter, and in that case, my few photos show a bygone era even if it was only twenty years ago.
Editor's note: Even though it is only 40 miles away, I stay well away from Henley during Regatta week, so I can't provide an up-to-date view. But I suspect it must have moved on a little, but not much….
____________
You can find more from John Shingleton at The Rolling Road and on Instagram at therollingroad.