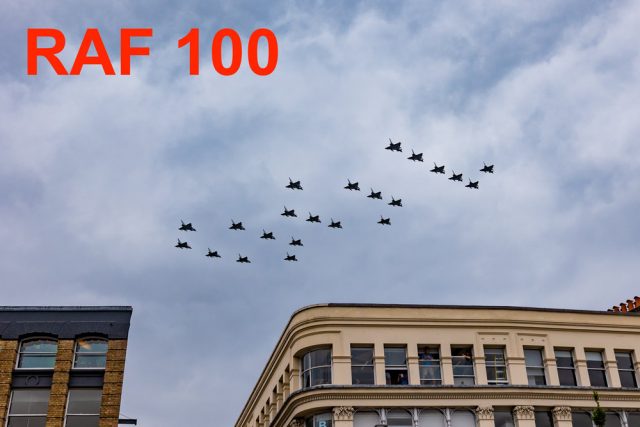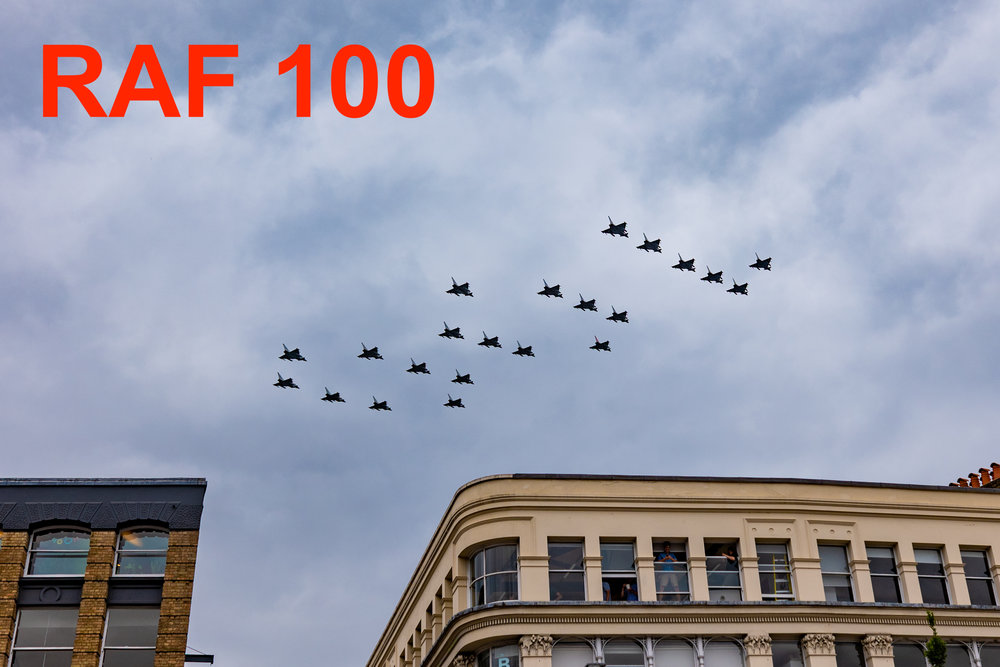 Is it true that the best camera is the one in your pocket? Yesterday I found out to my cost when an unusual photo opportunity came up. I wasn't thinking of photography but stuck the Leica CL with the 18mm Elmarit in a corner of my bag — "just in case".
Had I known that I would be attempting to photography the flypast over London to commemorate the 100th anniversary of the founding of the Royal Air Force, I would certainly have taken a longer lens. The CL was fine, of course, it's just that a 28mm-equivalent prime isn't the natural choice for taking pictures of planes, and least, I should add flying planes. At an air museum it's probably fine, but not in Central London when the RAF is flying over Buckingham Palace.
Anyway, I was caught unprepared and it was only when I saw crowds standing on the corner of Old Street and Goswell Road in the City of London, all with smartphones stretched out in anticipation, that I realised something was afoot. I was just in time to drag out the CL and point it at the planes as they came over. The results are not impressive, it has to be said. Massive digital cropping was necessary to get anywhere close enough. But the 24MP sensor coped quite well in the difficult circumstances.
From my vantage point, I didn't immediately recognise the remarkable figure 100 laid out by 22 Typhoons — it was sideways on and upside down, but look closely and you can clearly see 100, including the thoughtful serif on the 1. You can get a better view in the video accompanying this BBC report of the day's activities.
The title CL, on reflection, acquitted itself well. If only I'd thought to bring along the wonderful 55-135mm zoom….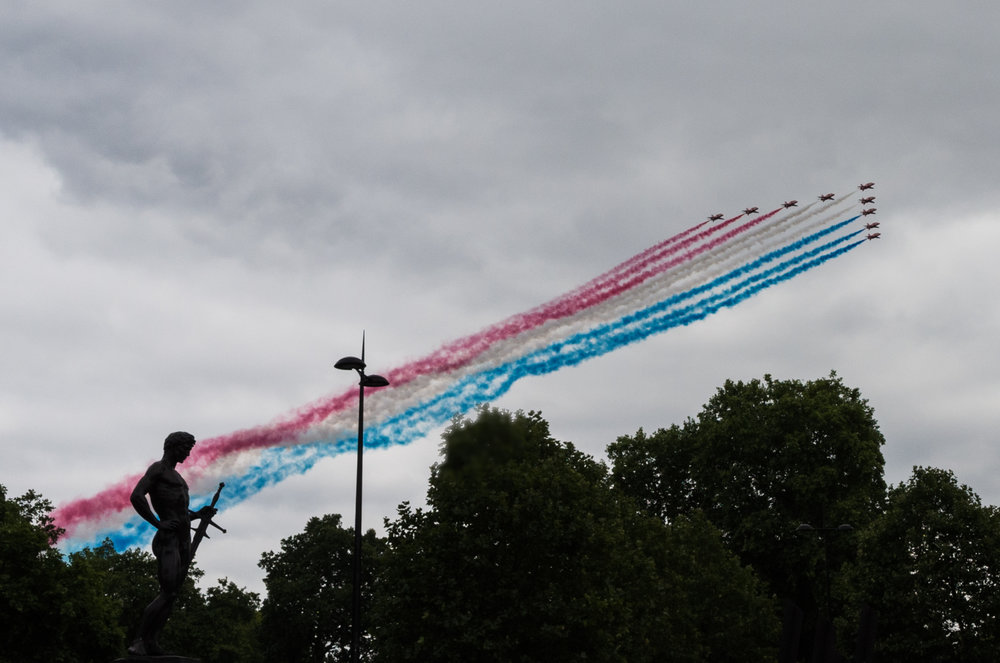 __________