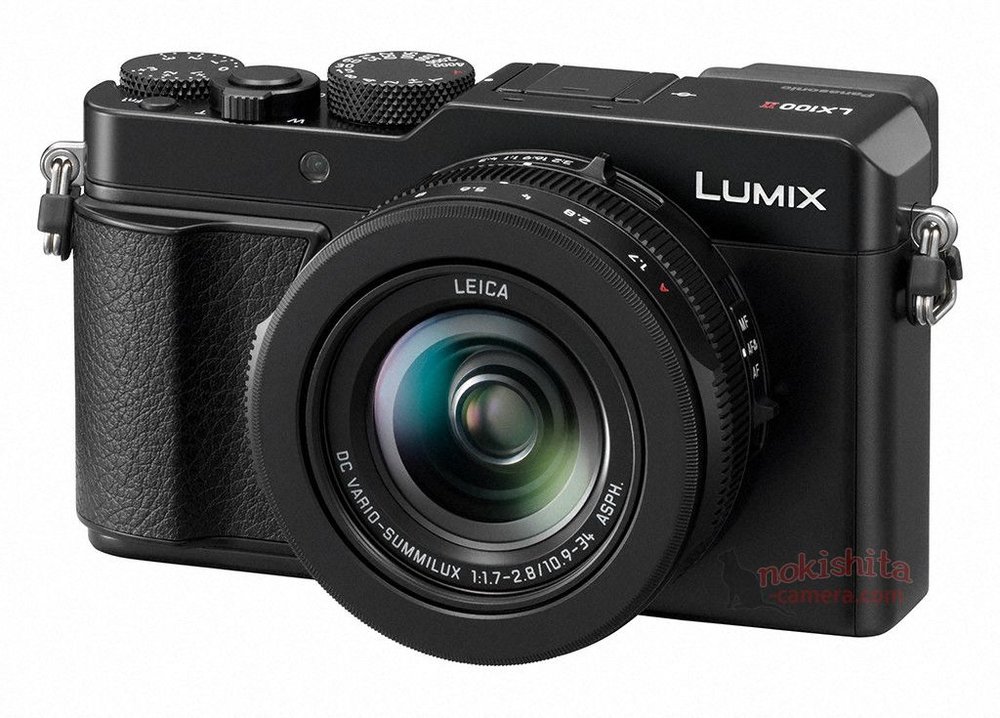 The update to the Panasonic Lumix LX100 (on which the Leica D-Lux 109 is based) is to be announced next Thursday, according to Photorumors.com. After such a long gestation period (we were anticipating this camera way back at Photokina in 2016) it's mildly disappointing to see very little difference between the old and the new. We have no specification yet, but we can presume there will be hidden improvements.
The fast DC Vario-Summilux f/1.7-2.8 appears to be identical and the 10.9-34mm zoom is the same. The LX100, as with the D-Lux, uses a slightly cropped four-thirds sensor with a conversion factor of 1:2.2 instead of 1:2 as with micro four-thirds. The lens, therefore, has a full-frame equivalence of 24-75, just like the old model. Surprisingly, according to the rumours, a black Mark II will be accompanied by an orange version. Remind me to skip that one.
We will have to wait to see what improvements Panasonic has made to the sensor, the image processor and the general operation of the camera. So far it looks very much like business as usual, although this could be a good thing in that there isn't much wrong with the current LX100/D-Lux.
We can probably assume that the Leica version of the LX100 II will be announced in the next few months, possibly to coincide with Photokina in September.
___________