"….you don't know what you've got
'Till it's gone
They paved paradise
And put up a parking lot."
Joni Mitchell certainly wouldn't have been thinking about photography when she wrote and sang those words in her Big Yellow Taxi classic song of fifty years ago. But I've been wondering lately if they might ring true for an aspect of present-day photography. Specifically, the obsession with noise reduction in cameras and digital images.
Film in the Last Millenium
Back before the turn of the century, now a long, long time ago, film ruled supreme in photography. And even when light levels were low, photographers still practised their art, pushing film developing chemistry to the limit.
With that came grain in photos — the classic grainy image. Sometimes the grain was fine, sometimes it was quite overwhelming. The level depended primarily on the chemistry of the film and its processing. But photo folk generally then accepted grain and sometimes embraced it. Graininess often provided an ethereal mood to an image. It was certainly not spurned, and it was treasured in many cases.
Below: Three scanned film images kindly provided by John Shingleton from his collection. Grain looks lovely in the black and white shots, and it doesn't detract from the colour film image either. As he retrieved them for me, John began to wonder whether he should have sold the Hasselblad film camera used for these shots. And just to set the record straight, he isn't sure that he can agree with me on the sentiments of this article – but I'll continue to work on him over coffee! Wax on, Wax off, Grasshopper. (Click images to enlarge)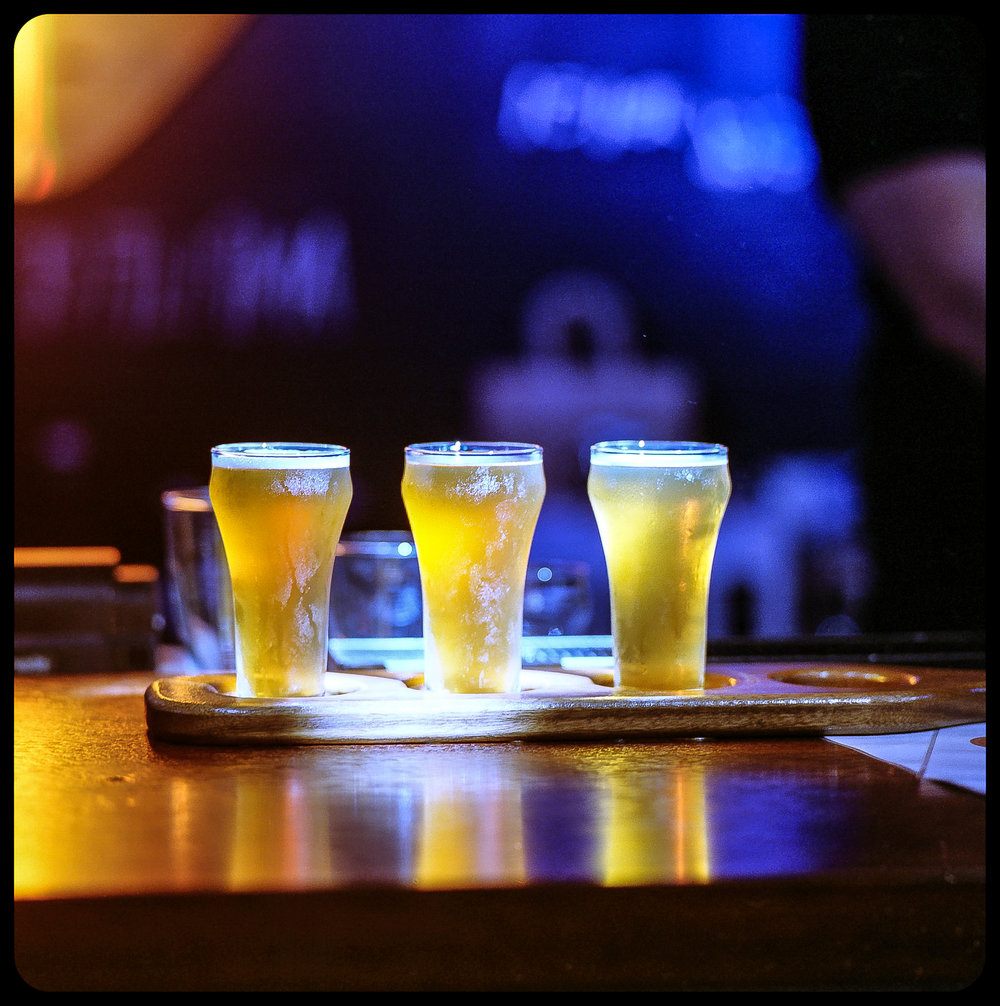 That was Then, Now is Now
Fast forward to the digital photography of the 21st century and we might call that graininess "noise". It is different certainly, but it could be considered the digital equivalent. And it is generally not accepted as it might have been in the days of film.
Camera manufacturers go to lengths to program noise reduction into their firmware, even at the expense of image sharpness. The settings of nearly all cameras have mid levels of noise reduction applied as a default. And most of the extensive reviews of new cameras strive to point out inherent noise at ISO levels that film photographers could have only dreamt about. Noise is undesirable and bad!
 
The above night-time images were shot hand-held with a little Fuji X20 one night in Hong Kong: Looking up towards our room on the 34th floor of the Hyatt, and no shortage of luxury vehicles on the road outside. There's a high level of noise in these shots, bordering on chroma issues, so they could be considered as being over the top in terms of noise. But I'll keep them anyway. (Yes, it was T'editor Mike's recent trip that made me remember some noisy shots that I took one evening in Hong Kong two years ago, and it was Jason Hannigan's recent article in Macfilos about his X20 acquisition. Click on the images to view full screen.
The Human Condition
Bear with me on this section – I'll get there. We now live in a world where advertising exhorts us to fear germs. We are encouraged to use antiseptic sprays on every horizontal surface in our houses, maybe even on vertical surfaces too, and certainly on kid's schoolbags lest they bring home the plague from the playground. My hypothesis is that in photography we are too often obsessed in the same way with the removal of noise in digital images.
No, at our house we do not use antiseptic sprays crazily on every surface, and we carry hand sanitiser in our pockets only when we are trekking or travelling in areas of the world where an extra shot of cleanliness is important. Maybe that approach is also relevant to psychologically coping with noise in digital photography. We should value the image, not its technicals.
Certainly, digital noise is not the same as film grain, both physically and quality-wise in images. To some photographers, noise is an anathema. But some writers have suggested that a small amount of digital noise can give an image a "film-like" look. Others point out that the physics of noise reduction compromises sharpness and clarity, so it should be balanced.
Yet we still pixel peep for noise and use it as a parameter in choosing and using a digital camera. Maybe we should become more tolerant and be accepting of low levels of digital noise. In fact, it's the subject, composition, perspective and light in a digital image that is by far the most important for outcome, not whether every individual pixel has captured the light with clinical accuracy.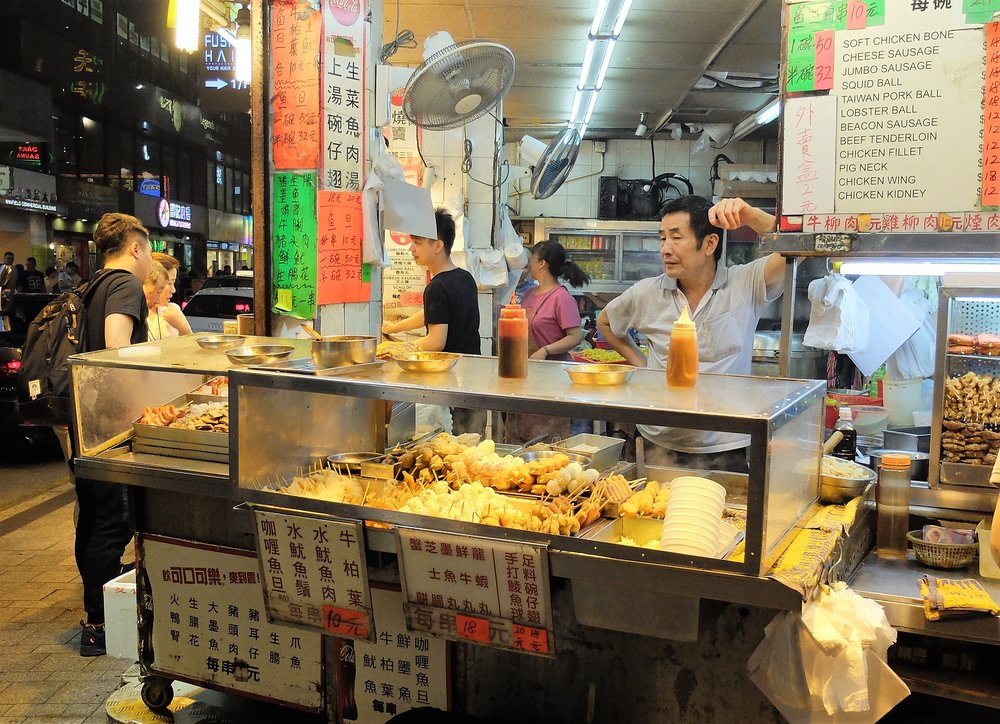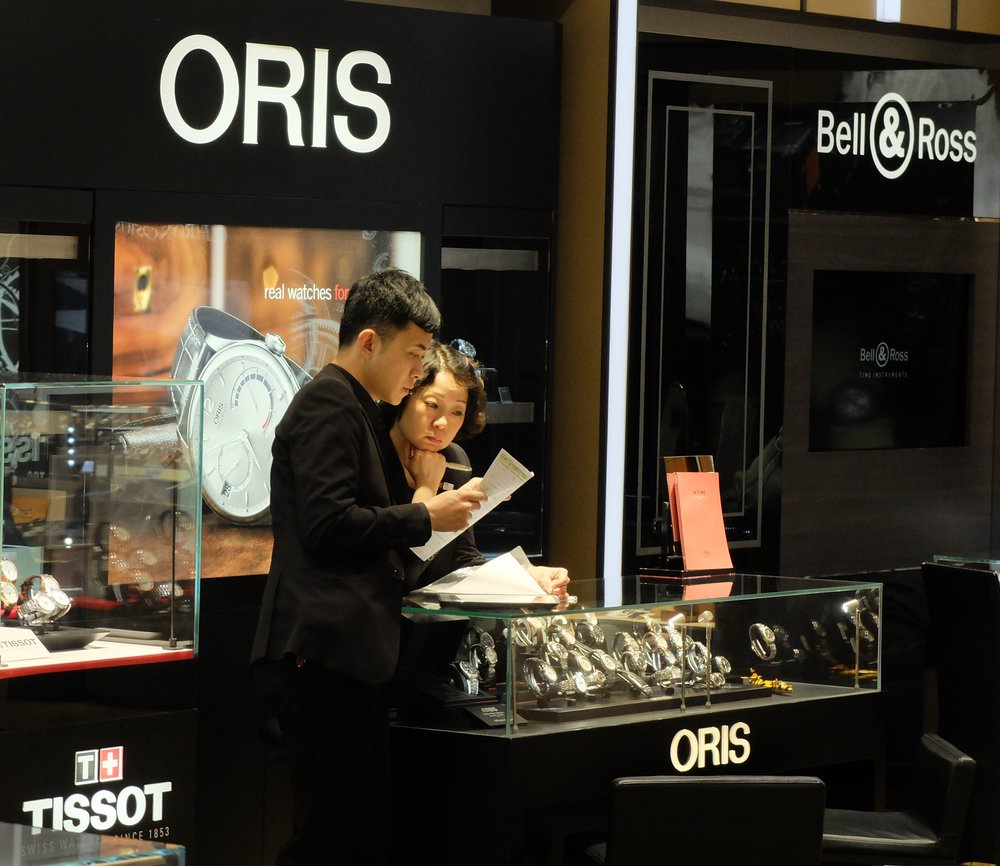 Above are more night shots which were taken in the Kowloon area of Hong Kong. The Fuji X20 was set to auto everything, it made its own decisions. But just putting a bit more light into the images provided me with some keepers. Certainly, there's noise from that little 2/3 sensor, but I find that it helps me to remember that evening with a somewhat painterly quality. Click on images to view full screen.
Let's Ponder
So, here's something to maybe think about – Have we become too obsessed about sanitising noise out of our images? Cameras with smaller sensors will generally produce low-light images with noise, much as the film photography produced low light images with grain. But does that mean we should throw away our older, tiny sensor cameras, or stop using them in low light? I'd propose that there's nothing wrong with a bit of noise. In fact, it can even add a certain quality and sometimes enhance the look of a night-time hand-held shot.
As photography rediscovers film we will again see more instances of those noisy images when film speed is pushed. Sorry, I meant to say grainy images. Maybe let's sometimes enjoy it even with our digital photography.
Last Words
Joni Mitchell's words strike a resonance as we all get more and more super clean, low noise, ultra-real images:
"They took all the trees
And put them in a tree museum
..Don't it always seem to go
That you don't know what you've got
'Till it's gone
They paved paradise
And put up a parking lot".
Above: From the archives. Lots of noise here, from tiny Sony cameras in 2012 on the way to Everest. Hand held, no flash, taking the cameras to the limit: An early morning cuppa as the sun hit the side of the tent at 4,500 meters (Sony DSC-W350). And three monkeys waiting for dinner at 5,400 meters with the temperature at minus-15 centigrade. Hear no evil, see no evil, speak no evil…..just too bloody cold! (Sony DSC-W80). Noisy images yes, but a chronicle of special moments. Click to see full size.
___________