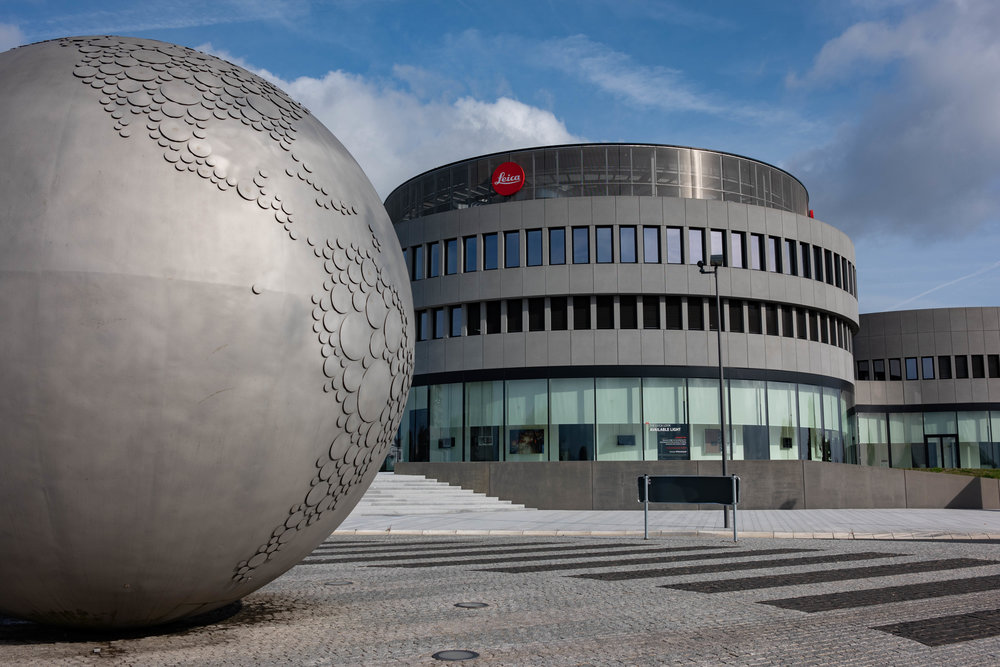 Last night, following the Jim Clark investigation at Hockenheimring, we drove to the centre of the Odenwald and shacked up in the spa resort of Bad König. After breakfast, it was a short drive to Frankfurt airport where I put my friends on their plane back to London.
All I then had to think about was getting myself to Wetzlar, about 35 miles northeast, arriving at the Leitz Park at 11 am. I was well in advance of the masses, so I took the opportunity to grab some pictures of a deserted Leitz Park. It's is my first visit to the new complex, and it was a great opportunity on the national holiday of German Unity day to get some file photographs for use in future Macfilos articles.
I used the Leica CL with the 23mm Summicron and thought you would like to see the peaceful environment. I shall be here at the new Ernst Leitz hotel until next Monday, enjoying the rich programme of events planned by the society.
I'm looking forward to meeting William and Laura Fagan from Dublin later this afternoon, togegether with Jono Slack from England. Both are regular contributors to Macfilos, and I am sure we are going to have an exciting weekend. I will try to keep you informed on what's happening — that is if I get a moment to download pictures and write the odd article.
___________