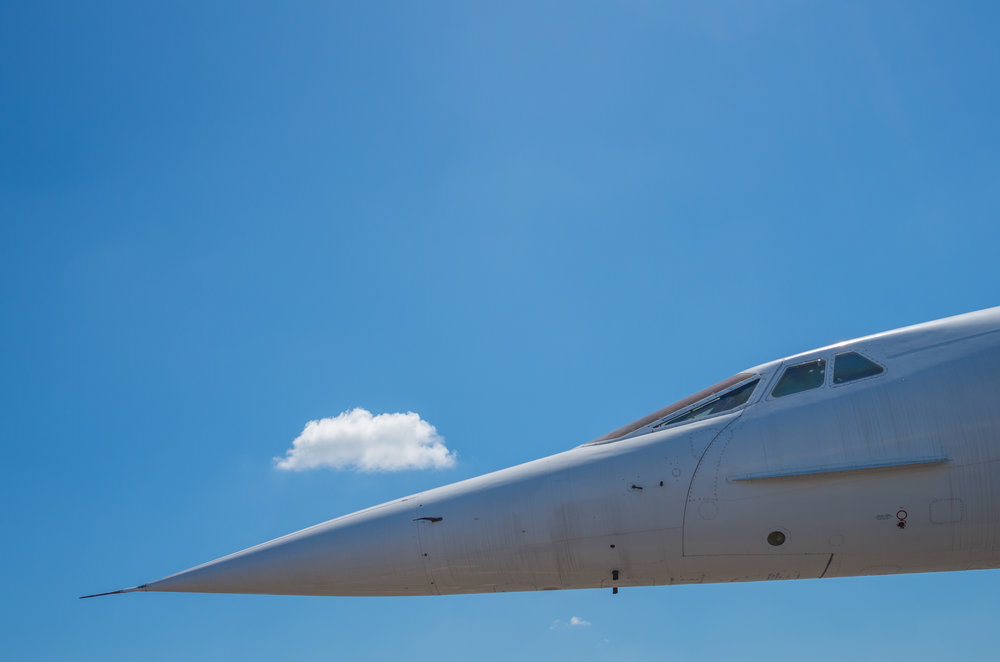 Time flies. On October 25 it was 15 years to the day since the last Concorde commercial flight —BA2— from New York to London. The photo above was taken at the superb Boeing Field Museum of Flight in Seattle where one of the 20 Concordes built is on permanent display.
If you are in any way interested in aviation, Seattle is the place to go. Firstly there is the huge Boeing factory at Everett to the north of the city. The guided tour — you have to book in advance — is a must. Even my wife thought that it was superb. And to the south of Seattle, there is the Museum of Flight which is full of interesting aircraft as well as the Concorde.
Concorde was a fantastic technical achievement, but it was a commercial failure. Only British Airways and Air France operated the aircraft, and they both lost a lot of money along the flight path. There was a joint Singapore Airlines/British Airways Concorde service from London to Singapore via Bahrain from 1977 to 1980. The aircraft used on this service were owned by BA and had BA pilots and BA livery on one side and Singapore Airlines livery on the other. They had BA cabin crew in one direction and Singapore Airlines cabin crew in the other. There were problems with the routing of the flight due to noise issues in the countries it passed over, and it had to fly subsonic part of the way. This service ended due to low loads, a factor of the high ticket price and the fact that Concorde was very noisy, cramped and unsuitable for such a long flight.
The crash of an Air France Concorde in France in 2000 — hastened its demise but the final blow was the slump in air travel following the 9/11 terrorist attacks. In the end, the Concorde's technology was old, and it was proving very costly to maintain.
I never flew on Concorde to my eternal regret. But I did see and hear them flying over southern England, and the Qantas check-in at Heathrow was close to the special Concorde lounge. Many times I enviously watched passengers checking in for their Concorde flight to New York while I checked in for my "slow" Qantas 747 flight back to Sydney.
Editor Mike Evans tells me that he did fly in Concorde, from Washington DC to London in the early 90s. As a friend of a BA employee, he snatched a round trip ticket for a party £600 — and even got upgraded, staff privileges, on the outward sub-sonic flight. His verdict: All very nice and exciting, but cramped and it's a waste to have only three hours to enjoy all that excellent food and fine drinking.
Concorde did fly to Australia a few times on charters, and I did see one on the ground at Sydney Airport once in the mid-80s.
You can find more from John Shingleton at The Rolling Road and on Instagram at therollingroad.