28mm could be considered far too wide for a fixed lens, compact camera. Who would want to be limited with no alternative focal length lens? That was a typical response when the innovative Leica Q was announced and launched in 2015. I have to confess that I shared this view at the time. But very soon initial user reports and test reviews described a rather special camera offering a very different shooting experience, both in handling and performance. Had photographers misjudged this new model, or was the Leica Q a genuine break-through? There was good evidence for both points of view.
It seems that Leica had brought together in a relatively compact full-frame 24MP CMOS sensor camera body, a stunning fixed Summilux lens and a class-leading electronic viewfinder or EVF. Now add excellent autofocusing, quiet operation, and accurate manual focusing capabilities and the specification begins to look enticing. But you are tied to that one wide-angle 28mm lens. Let us consider some facts.
Do you have a Smartphone?
Consider the millions of smartphone camera users, worldwide, who take billions of pictures without questioning what kind of lens produces their satisfying results, including millions of 'selfies' and travel scenes. I doubt if many smartphone owners would be aware of that fact that they are using a 28mm equivalent focal length lens in their smartphone cameras. 28mm is a focal length more than acceptable to millions of users. So why should we find it limiting on a modern premium compact camera — the Leica Q?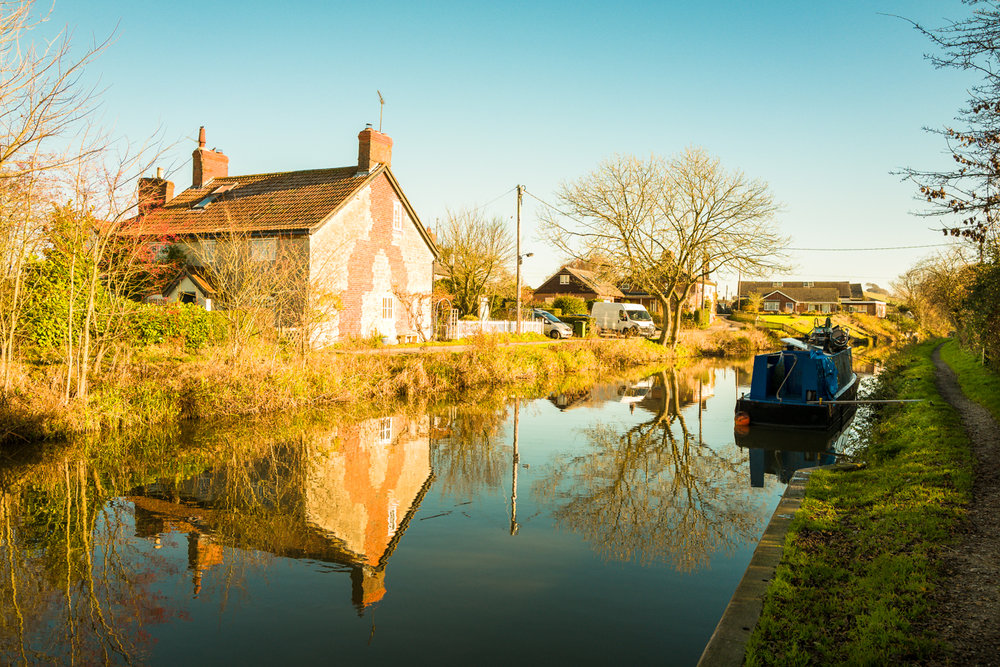 To a large extent, it was the quality of published pictures which prompted me to reconsider the Q camera which I had initially dismissed. Some early adopters were even talking in terms of making it their sole camera for holiday photography and travel and published results to confirm their trust in the Q. I am not sure I would go that far.
I have become a strong advocate of one camera – one lens for my potentially repeatable photo sessions, mostly in my local area. But I needed some persuasion to forego other in-bag options where return visits were unlikely.
Taking the Plunge
Nearly three years ago, in early 2016, I bought one, still on back-order at the time. I have had no regrets whatsoever. The Leica Q has become my favourite camera with regards to design, build, form, handling and performance. It is a joy to use and not a burden to carry. It is an extremely deceptive high-quality compact camera with very few foibles. I find adding the Leica handgrip very reassuring and an essential aid to comfortable and sure handling.
To ease my anxieties about travel scenes unlikely to be revisited, I have paired my Leica Q with either of two of my existing in-use cameras, very successfully depending on my missions. A compact solution – Q plus D Lux – is a popular pairing for me. The D Lux Typ.109 is delightful when inconspicuous photography is the order of the day. It is also invaluable when I foresee the occasional need for a modest telephoto lens, say up to 75mm. My alternative twinning was with my versatile and high-performing X Vario. However, in this article I want to explore the scope of the Leica Q without any augmentation whatsoever to show how I get the best out the solo camera.
Leica Q as a Bi-lens or Tri-lens camera
Generally speaking, digital zooming is somewhat frowned upon as a modern digital photography technique. But Leica thinks otherwise with the Leica Q because selective electronic frame lines overlie the full frame and are available at the touch of a button. First press brings up the framing for the 35mm angle of view and includes a tiny '35′ in the bottom right corner of the frame. Press again and a smaller frame with numerals shows the frame for a 50mm lens. One final press and you are back to the default frame for 28mm. Nothing has changed with the lens which remains a 28mm Summilux. Also, nothing has changed with the file size captured.
The smaller frames indicate accurately the fields appropriate for the longer lenses leaving the immediately surrounding field of view visible to aid accurate framing. Each represents a precise representation of two in-camera crops which are individually viewable and reversible. When you come to process your digital files, each is shown as the view represented by your chosen 35mm or 50mm lens. However, if you try to crop the scene further, (Press 'R' in Lightroom) unlikely but possible, you suddenly find the full 28mm field of view with your chosen crop lines superimposed. So you now retain the freedom to decide precisely how you wish to crop your final picture or move the cropping frame around the wider scene. Indeed if you process using Lightroom, your master file always remains at its maximum size.
Now let us suppose we need to send a copy of the 35mm cropped version to a publisher. That is easily done by exporting the file as a TIFF or JPEG, and the recipient will only see your 35mm crop. But you retain the full 28mm file, with crop markings, in case later adjustments need to be made. What a vital feature. Lightroom is non-destructive.
A Price to Pay?
Yes, I am afraid there is. Each crop sacrifices a proportion of the original full frame data. The original 24 megapixels with full frame become 15.36 MP when cropped to 35mm coverage; and 7.5 MP with a 50mm setting. How significant are these reductions?
In my view, reduction to 35mm equivalent cover is quite acceptable. In fact, the file size is very similar to that produced by the excellent X Vario. Whereas trimming to 50mm equivalent would mainly only work for me for use online or for family snaps, certainly not for unlimited printing sizes or publication. (I did mistakenly send a 50mm crop of a subject to a publisher and it was accepted without question. Maybe I am a little bit too critical)
So essentially I treat my Leica Q as a Bi-lens instrument and rely on a second camera when I need longer or shorter focal lengths. It is perfect for travel, landscape, street, low-light interiors, social and wedding photography with its beautifully sharp prime lens and exquisite handling. It is easy to work within its limited focal length as discussed below. That is how I use my Q.
My Q is primarily used when my desired quality matches Leica's full-frame performance, but size and weight require a more compact solution. The Q is lighter and more compact than my M plus two or three lenses, though not as versatile. That is the main penalty when travelling light. Salvation comes with modest cropping.
Tuning the Brain
Given one focal length, I have found that the best technique is to 'tune the brain' to seek and select potential subjects to match the chosen focal length. With 28mm that sometimes means getting closer to your subject. When that is impossible, (see my illustrations of the Anderton boat lift in Cheshire) and before giving up, select the 35mm or 50mm cropping frames and test their suitability for the subject you have in mind. Remember that you can always refine the crop in post-processing; you are not tied to the suggested framing. Another technique is to learn to improve the quality of capture by including interesting and appropriate auxiliary subjects of interest in the foreground. It is surprising how a few moments thinking about a scene and repositioning can lead to more satisfying compositions.
The excellent Summilux lens gives exceptionally high-quality images, even at full aperture. So you can safely shoot at f/1.7. This capability opens up many shooting possibilities in low light, particularly indoors. In fact the Q excels indoors or in twilight settings. One of my illustrations was taken at ISO 10,000 – a first for me at such simulated speed. So when entering a museum, exhibition hall or indoor market, for example, the Q is a perfect and relatively unobtrusive camera to use. Its silent or near silent shutter betrays no aural evidence of a photographer lurking in the shadows.
Inevitably I encounter potential subjects unsuited to a wide angle lens. My solution is to take a picture for reference and make notes for a future return visit which is easy if within a photographer's catchment area.
How about the future?
Inevitably there are some photographers already clamouring for a Q35, Q50 or even zoom lens versions. However, the bulk, weight and cost would rise with each such change unless simpler less complex lenses were fitted to a hypothetical Q derivative. A recent firmware update continued the refinement of this remarkable camera, enabling improved battery power saving, for example.
The viewfinder eyepiece diopter adjustment is my only small but real criticism of the camera design. It is a tiny wheel with a serrated rim. However, I could live with that if the adjustment friction could be increased or the wheel made lockable into the desired position.
Otherwise, the Leica Q leaves little to be desired in performance or handling, and it remains a potent full frame alternative with huge appeal and potential. It is a joy to use and quite a lot less expensive than a near equivalent lens alone for M series rangefinders, before you factor in the cost of an M body. That helps to put the cost into perspective.
Copyright © David Askham 2018