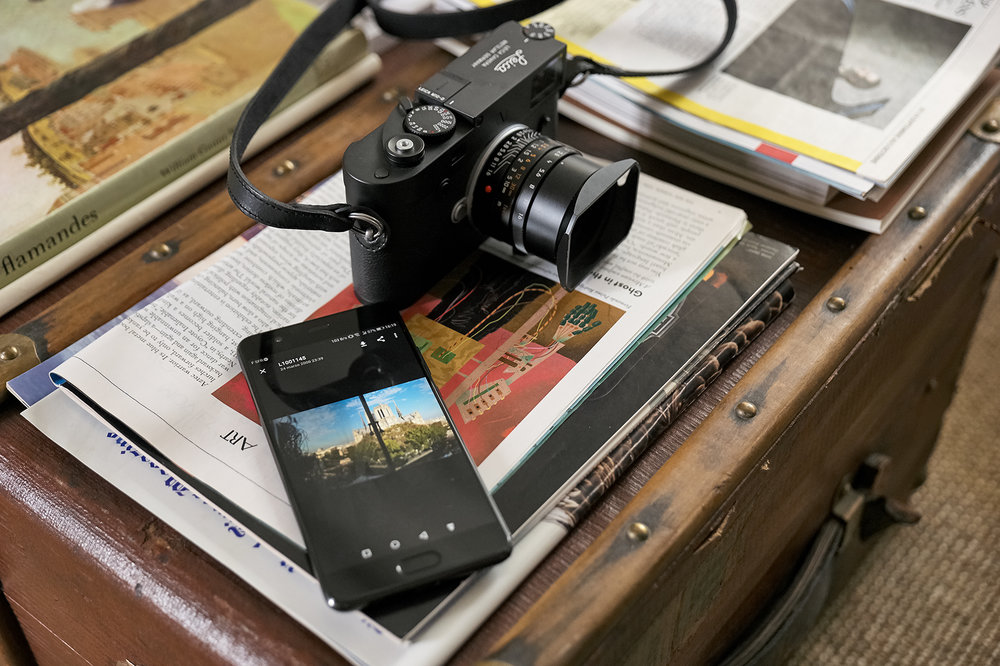 John Shingleton's POTY, his photo of the year, was well received. Not so my choice of COTY, or camera of the year. It seems to have stirred up a bit of controversy, as was intended. I even had a private note from Wayne Gerlach who felt his comments would be so inflammatory that I would be upset if he published them as a comment. As a result of the article, his blood pressure was rising in sympathy in the heat of New South Wales. Not so, Wayne. I take all criticism on board and respect all views.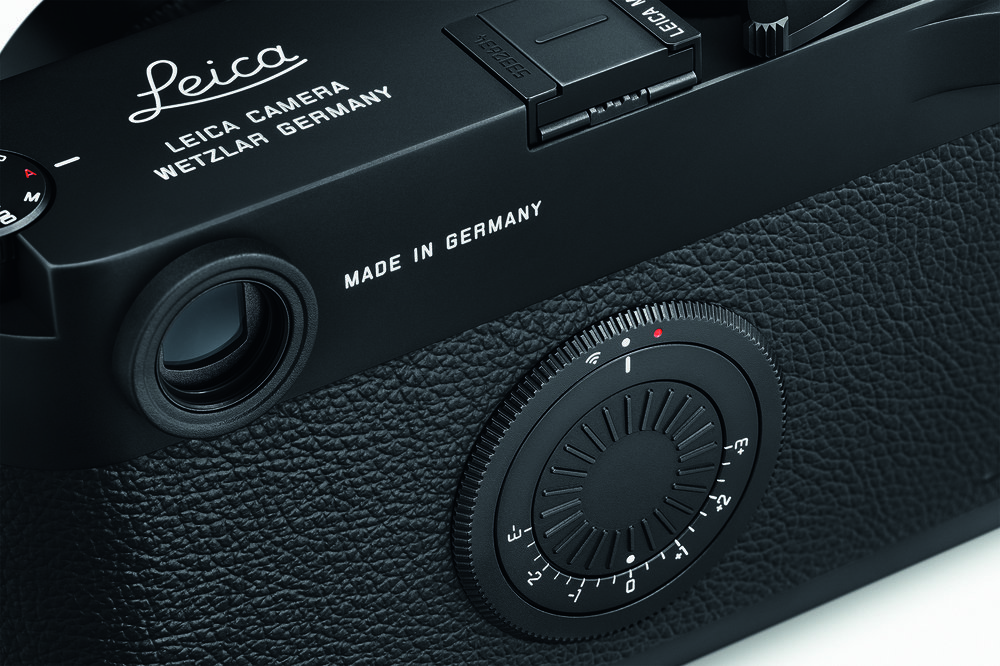 I did emphasise in this article that the M10-D was MY choice, not even the choice of Macfilos as a whole because that could involve contributors as well. It's an oddball choice, somewhat perverse, as readers have pointed out. But the M10- D is a camera that inspires me; and I am sure it will inspire others.
Ned Lud returns from the grave
None of this suggests that I turn my back on more complex cameras. David Babsky, in his comment to the COTY article, clearly sees me as some sort of latter day Ned Lud:
I'm your age, Mike; but I chose a hip replacement instead of "authentic" 'hobbling with pain'; I chose a lens-replacement instead of "authentically" going blind with glaucoma, and I've a car (nowadays) with electric start instead of having to swing a Z-shaped handle stuck in the front (as with my first few cars).

I'm all for progress ..and I just can't understand this need to not be able to see the pictures you've just shot. D'you cover your TV screen so that you can't see the pictures, and only hear the sound? D'you go to the cinema and stop up your ears so that you're watching "authentic" 1900s-era silent movies?
Ah! But David is right in many respects. I certainly don't discount the advantages of having lots of options, if you need them that is. I enjoy the Panasonic Lumix G9, the Leica CL, the D-Lux 7 and the Sony RX100 VI. They are all horses for courses. I also love my X1 and X2 (particularly the X2), both of which, to a large extent, are much nearer to the M10-D concept of simplicity than the more modern devices. I don't bother with the poor rear screen on the X2, I just use the basic exposure parameters and am seldom disappointed with the results.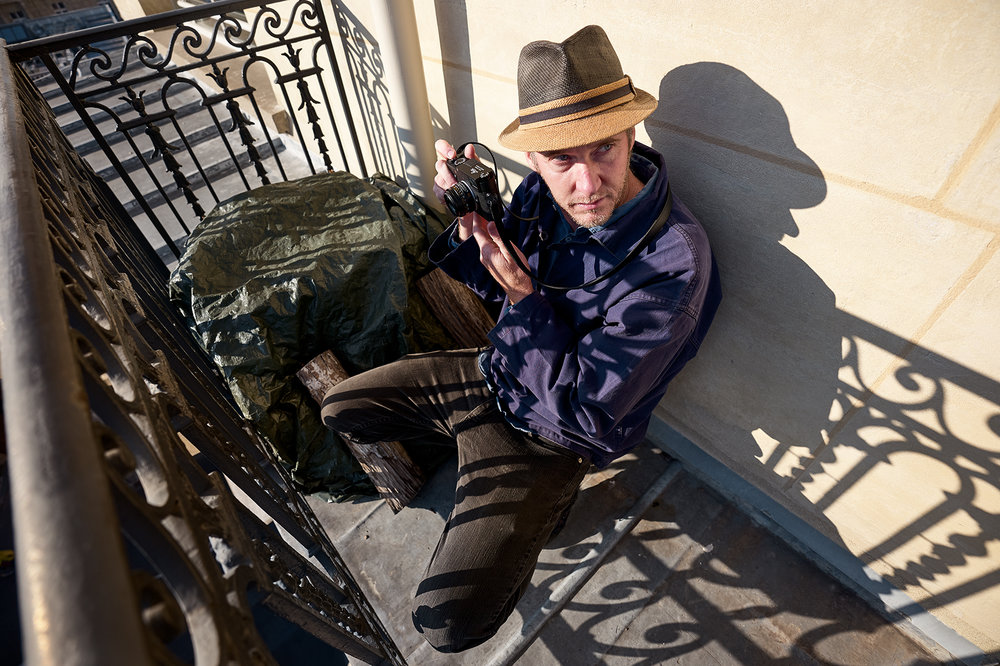 Heath Robinson or Rube Goldberg?
Wayne Gerlach has an even more strident opinion of the M10-D:
The M10-D is a silly camera. Heath Robinson on so many levels. It's a delib- erate clunker, a DeLorean (Back to the Future, or just plain back), maybe even a GM Corsair (Unsafe at any speed).
He objects to the lack of a screen (as do most non-MDophiles) but would welcome a reversible screen, as on the G9 and other cameras, so we could go screenless if we wish. He thinks the "near silent" shutter is overhyped since many cameras these days can operate completely silently. He objects to the use of an external application to help set up and control the menu; and he hates the large exposure compensation dial on the back of the camera. He just plain doesn't like it, so won't be in line to buy mine when I get fed up with it.
Again, Wayne's points have merit and are by no means unusual, although I would say that I (in common with most M-D and M10-D owners, I suspect) will not use Leica FOTOS to control the camera. The app is useful for setting up ISO para- meters, but that's about all. I could live without it, as I did when I owned the original M-D.
Anachronism or acronym?
Simply put, those who are interested in the M10-D will understand and accept its limitations. They will glory in its deliberate restrictions. For the vast majority, though (even those who otherwise love the Leica rangefinder experience), the M10-D will remain an anachronism, a wannabe throwback that fails on almost every count.
Interestingly, Photorumors ran a little survey to discover the WORST camera of the year (the WCOTY?). The M10-D came nowhere near the bottom of the pile, but I'm not sure whether this was from a lack of antagonism or a surfeit of apathy. The -D was resoundingly beaten to the depths by the Canon EOS-R with 34% thinking it the WCOTY. No less than 8% thought the Sony a7III was the worst camera(!), ahead of the Nikon Z7 at 7.7%. What about the M10-D? It was voted bottom of the pile by only 5.4% of respondents, just below of the M10-P at 3.4%.
All this proves nothing, except the importance of prejudice in any unscientific survey of this nature. It shows that every photographer has their own particular brand of poison, not to mention their own sweet spot (which usually coincides nicely with the camera they have just purchased or which they are about to buy.. For this object of desire is invariably the best camera of the year).
Choice is all
The good thing is that we do have choice. It would be a sterile world if all we had to interest us were clones of a technological photographic marvel with every conceivable bell and whistle, all competing on quite esoteric levels of complexity for our attention.
To some extent, the Sony a7III, the Nikon Z7, Canon EOS-R all follow a predicable pattern and could be accused of cloneage, yet all are excellent cameras. The Sony is generally regarded as the true COTY, despite the manure thrown on its hot shoe by readers of Photorumors. The Panasonic full-frame cameras will join the clone ball in the next few months and I will be there with the rest of them, assessing the pros and cons.
Leica ploughs its own furrow, with cameras such as the SL, the TL and CL, all rather oddball and definitely not clones of one another. And its continued dedication to expensive, hand-made, semi-mechanical rangefinders is commendable.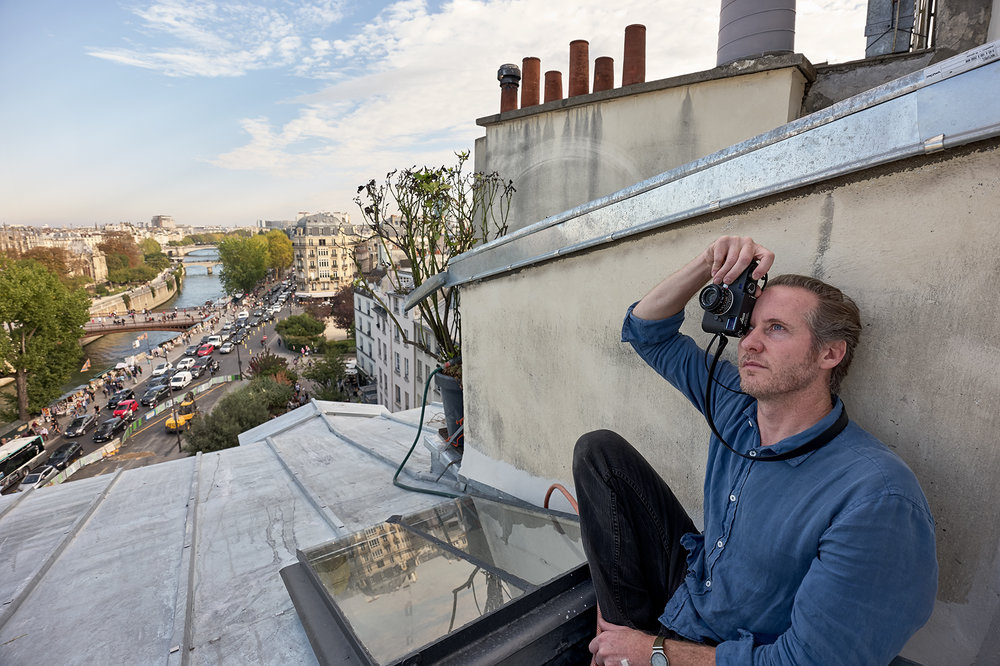 Hobbled beast
The M10-D is a low-volume product that appeals to a tiny minority of photographers. Thank goodness Leica is prepared to develop and produce a hobbled beast such as this. I will enjoy shooting with it when I am in rangefinder mode, but I will not use it exclusively. I am now aware that I have David Babsky perched on my shoulder, like some Jiminy Cricket, pointing out the benefits of the full-featured camera whenever I dare pick up the -D.
The M10-D is MY COTY, a strictly personal OTY. That's all there is to it. It is certainly not THE camera of the year, nor would I even suggest so. All I know is that it floats my boat. Call me POTTY If you wish.
All images courtesy of Leica Camera AG (Yes, they were in the press pack for the M10-D. Don't ask)