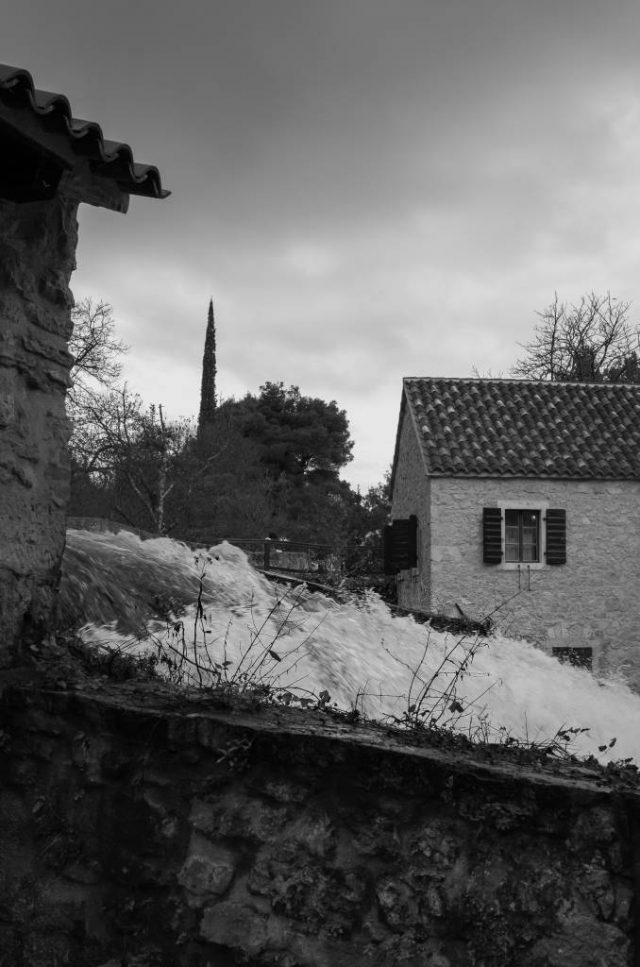 Krka National Park is located inland of the coastal town of Sibenik in Croatia. During the winter of 2015/16 I was staying there. And, as usual, my trusty Leica X Vario was on hand to record the incredibly beautiful countryside.
The park is named after the Krka river and covers an area of 142 square kilometres either side of the river as it flows from near the town of Knin towards the coast.
Krka village
Approaching the village, the river broadens out across an area of reeds and small islands before accelerating down to the Skradinski Buk waterfall. A channel, built to the south of the main river on the valley side, funnels some of the river water behind and through the village of Krka which is now known as the "Eco Village".
I was struck by the remarkably close integration between the village and river. And, since it was in winter after heavy rain when I visited, the water gushed through the village, just behind thick stone walls of the houses.
Smaller streams weaved their way around and between the houses before being channelled into flumes to rush onto the milling mechanisms designed to harness and utilise their energy.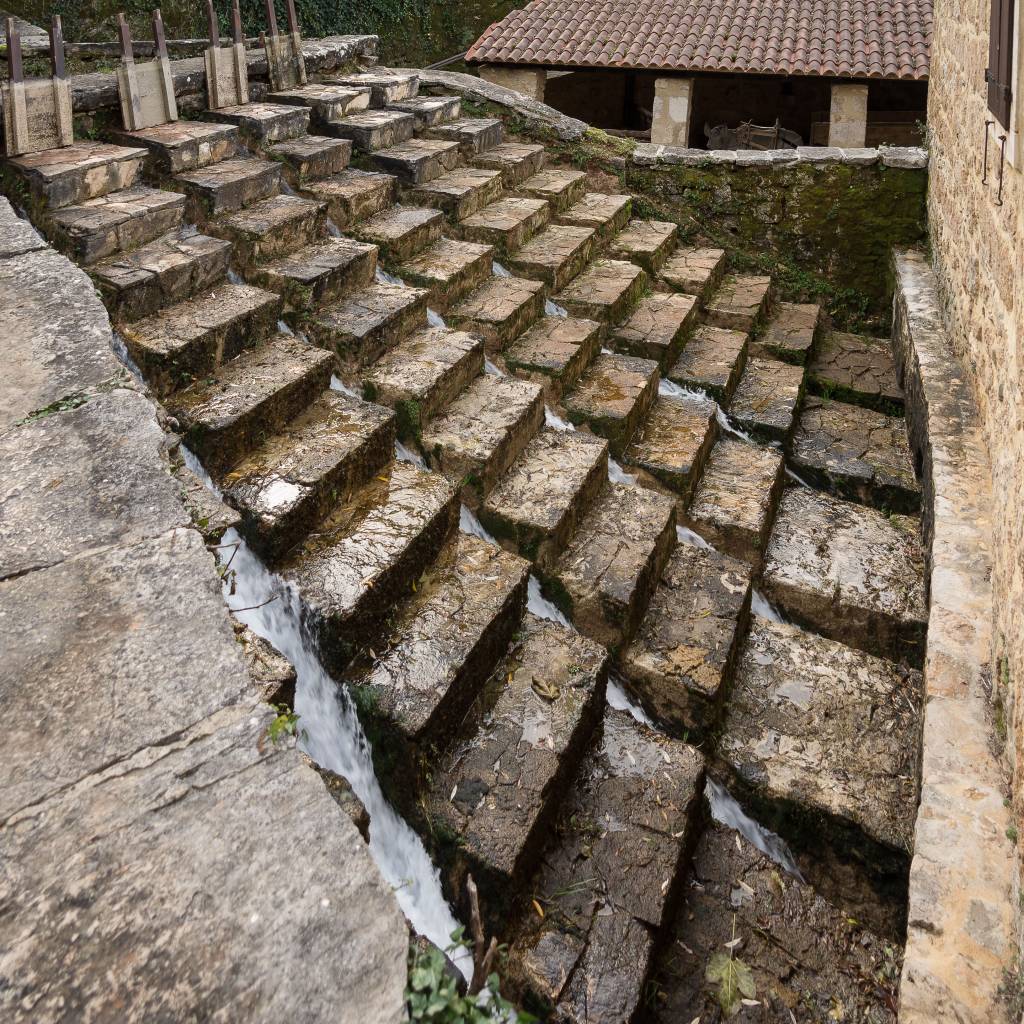 Harnessing the river
Krka village demonstrates the water-harnessing technologies that were used to mill grain, soften cloth with heavy wooden hammers and wash clothes. When I visited, many of the exhibitions were closed because of the season, but I was able to get a good sense of how life must have been lived when the village was fully working.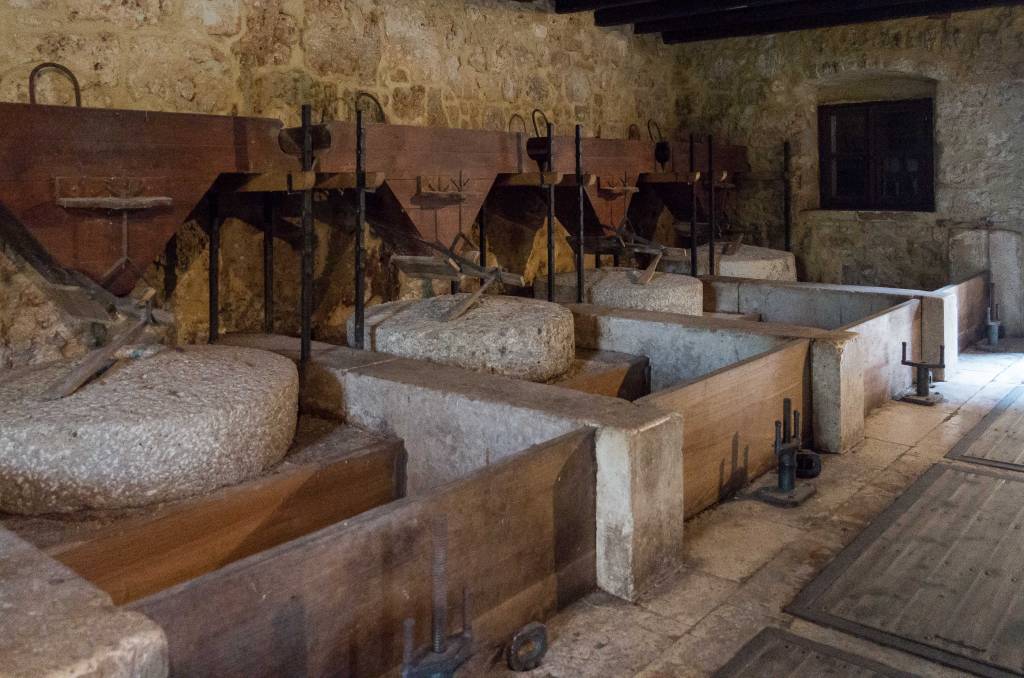 A boardwalk wound its way over islets across the slowly flowing river. That, and a series of small bridges, enabled me to cross to the northern bank of the river and to follow the river down past Skradinski Buk.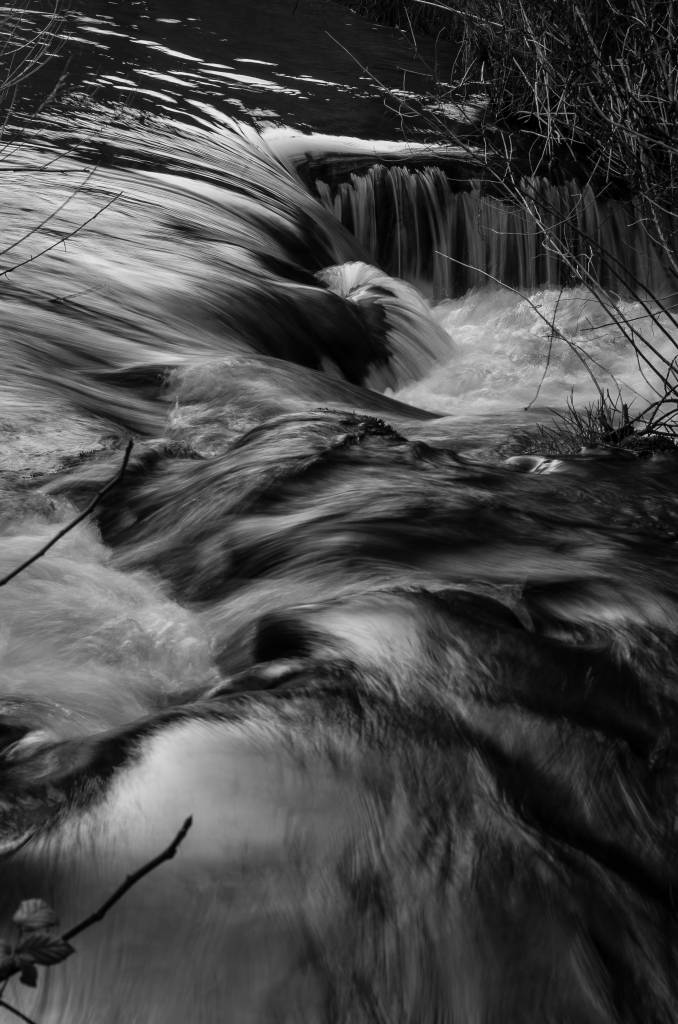 First AC Street Lighting
The waters of Skradinski Buk flow into the Jaruga power plant which is immediately downstream from the village. The original plant, construction of which began in 1894, provided the first alternating current (AC) power system in Croatia. Transmitted to Sibenik on the coast, it enabled the city to become the first in the world with street lights powered by an AC system. I found the old turbines exhibited beneath the village, near where the bridge meets the southern side of the river — all very photogenic. I liked the curves of the turbines, the way my eye moved around the old metalwork, and their colours.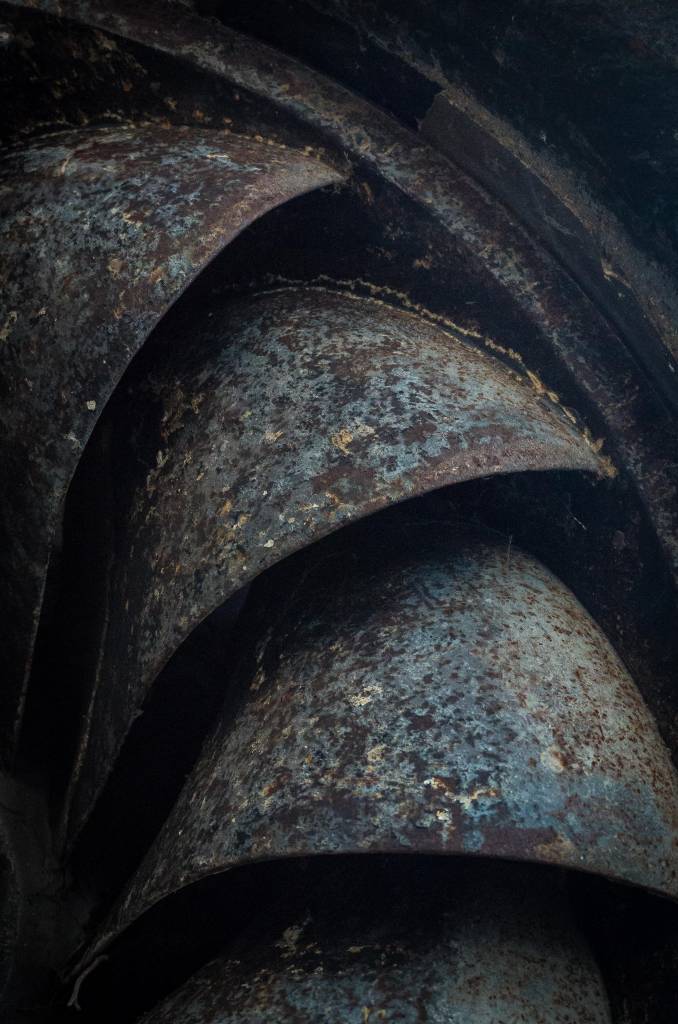 After walking back through the village to the car, I drove further inland through the park and found the island of Visovac in the late afternoon sunlight. During the winter months the ferry across to the island, noted for the Franciscan monastery with its famous library, was not operating. But on the upside I had the shoreline more or less to myself. A time of quiet reflection in this beautiful peaceful place gave me a few moments of rest before I undertook the long drive back to the Plitvice Lakes.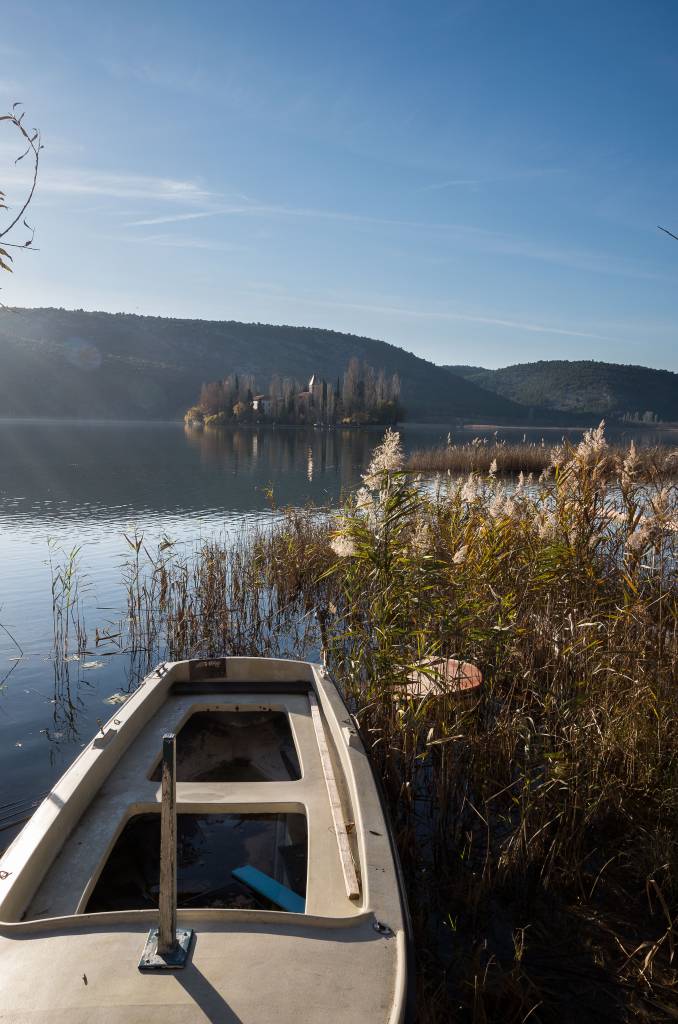 Related Articles