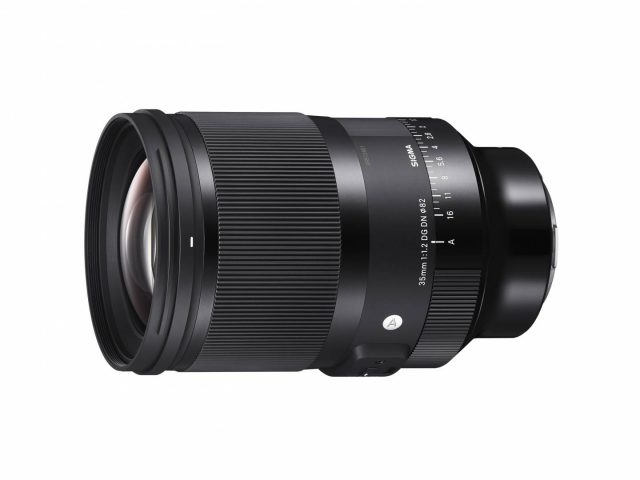 The L-Mount Alliance got off to a roaring start last September with news of the cooperation between Leica, Panasonic and Sigma. Now, after nine months, buyer are almost spoiled for choice.
Since last year we've had the announcement and successful launch of the Panasonic S1 and S1R, together with three new lenses — two of which bear the valuable Leica imprimatur. Then, last month, Sigma jumped in with a new and very interesting "pocket" camera, the Sigma fp, and the launch of three new lenses using the L-Mount, the 45mm f/2.8 DG DN, the 35mm f/1.2 DG DN and the 14-24mm f/2.8 DG DN.
Kipon, LMA or not?
I was surprised, though, to read this week that Kipon, known primarily for mount adapters, has announced a slew of lenses using the L-Mount. I had to check the L-Mount Alliance website to see if Kipon is now involved. But it seems not and I am a little perplexed as to how an outside company could use the mount without being a licensee. Perhaps the company has joined the Alliance but details haven't been updated. Still, we shouldn't complain, because these new lenses impressively broaden the appeal of the mount.
The five new Kipon Iberit primes are primarily intended for video use, featuring clickless aperture rings. They are available in 24, 35, 50, 75 and 90mm focal lengths and all will have a fast f/2.4 maximum aperture.
Unusually, as I see from Amazon USA, the quintuplet comes as a bundle at a price of $2,662, Individually, the lenses range from $569 to $659. Buying all five would cost $3,024, so the bundle represents a saving of $362. All these prices are exclusive of local taxes, by the way. Based on the experience of similar conversions, I would imagine the prices in sterling, including VAT, to be very similar numbers.
Optimism
So far it's so good with the L-Mount Alliance. It has certainly given Leica's own APS-C and full-frame cameras and lenses a more certain future and ensured that anyone buying even Leica's SL (at the new reduced price) can get a good start with some relatively inexpensive lenses. Previously, the system had an entry point of around £7,500, which isn't petty cash.
Owners of Leica and Panasonic full-frame cameras, not to mention TL and CL fans, are now almost spoiled for choice. It will be interesting to see how things work out for the L-Mount Alliance over the next twelve months.