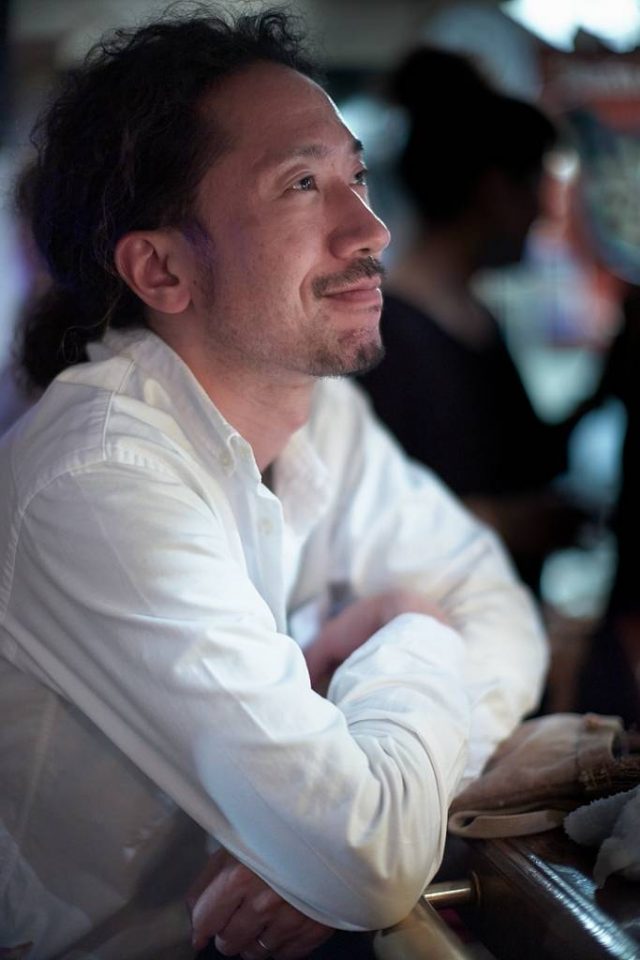 Sorting through my photographs recently, I noticed a theme emerging. It seemed that I was drawn to the photos of people in white shirts, Both men and women. Both could look handsome, sexy, masculine, feminine, innocent, determined — all in this one garment that could be formal or informal. All genders and ages have worn a white button-down shirt. It is a universal garment in many ways.
In a classical history museum, I also noticed a pattern — the statues and portraits that I spent more time being entranced by also had a theme. Was it because of the poses? Was it the formal decor or loose semi-nude dressings? It then occurred to me it was the same. In previous times, the toga was portrayed in the same way — a loose white cloth unisex garment for all ages and occasions.1
The white shirt, the modern toga!
Now that I understood a little more about my theme, I could envisage taking this further. I continued to ask friends to wear a white shirt and be photographed in the way they felt comfortable. I started using it as a standard set when working with a model as well to get into the flow. This was a peak in the project and then it started going a bit downhill.

It all seemed too easy to take photos of people in white shirts. Some of the photos started to lack the sizzle to hold my interest, so I started looking for ways to make them a bit more different. If they had a story or could relate to the project, I wanted to know. Kristina Lao was excited to be in the project and shared her thoughts. It gave the idea a boost for the next session and a lesson was learned about the amount of energy just a few words from a friend can make. Says Kristina:
"I grew up watching the business world buttoned into white shirts and choked up by ties. This was a time where women in higher-level roles were overwhelmingly few and far between. Working in the entertainment industry, being critiqued, coerced and passed over by suits and shirts and power struggles, I have found it increasingly important to retain my femininity in a male-dominant industry.

"I don't need to compete with a man. I want to wear things my way. I own a white shirt-dress by my dear friend Lennard Taylor, who designs a 'modern day uniform'. It buttons down, it cinches at the waist, and it flares out at the hips. A white shirt, to me, is not dissimilar to our working landscape. It may have been shaped for a man, but it looks just as great on a woman, and I'm going to celebrate that in my own, feminine way" — Kristina Lao, Canada based actor/musician/song-writer
While I could see my way through the project, I continued to challenge myself on where this was going. Luckily, just doing the project was reason enough. As I began to feel more this way, however, the photographs started inspiring other ideas. It takes reaching a certain point in a progression to see what will come next. I now have another concept to work on, plus a second set of images using the white shirt more artistically. This was completely inspired by an expression a model made while making this series.
Click on the gallery below to see the images full size, you can then scroll through
The concept of a project has continued to bring focus which allows it to grow. It is a stepping stone to connect with articles, such as this, exhibitions and talks. Through sharing, it has become a way to articulate and understand what we may often take for granted. Most importantly, simply doing a project pushes us into discovering the next theme.
---
Social media connections (Twitter: @danbachmann, Instagram: @danbachmann, Flickr: danbachmann)
If you want to know more about my friend Kristina, check here website here.
Almost all photos were taken with Leica M digital cameras
There are two from a Canon 5D and one from a Panasonic GX7 with a Leica DG lens.
---
Actually, it was not that simple, there was some protocol and a class system governing the wearing of togas toga, but, for the casual observer, it is universal to all. Even with today's white shirts, there's a formal code on the collar and details which are appropriate for the right occasion ↩