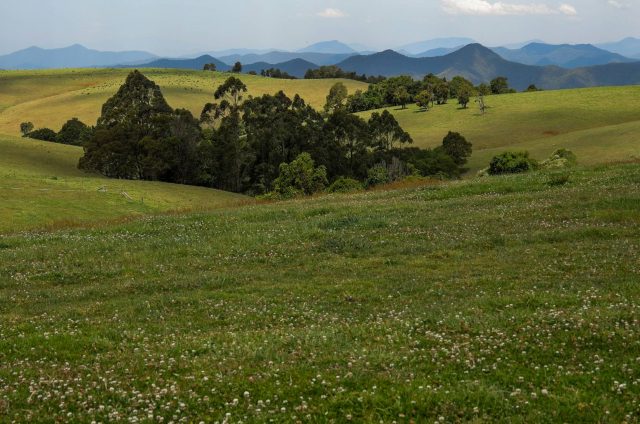 The first weekend in November was a special family anniversary which we decided to celebrate in Port Macquarie on the east coast of New South Wales. "Port", as it is known locally, is a delightful town on the Hastings River, some 450km north of Sydney.
It started out as a penal colony early in the 19th century and was a sleepy river port until the second half of the 20th century when it rapidly morphed into both a thriving regional centre and a favourite town for retirees.
Despite rapid recent growth "Port" has stayed rather charming and relatively low-key. It has not turned into a vulgar, flashy resort town like some other locations on the east coast of Australia. It was not difficult to spend four days there.
We were very fortunate that our plans were not disrupted by bushfires. There was a huge fire burning just south of Port Macquarie and another one further south near the town of Taree but the wind was blowing the smoke down the coast as far as Sydney and keeping most of it away from us.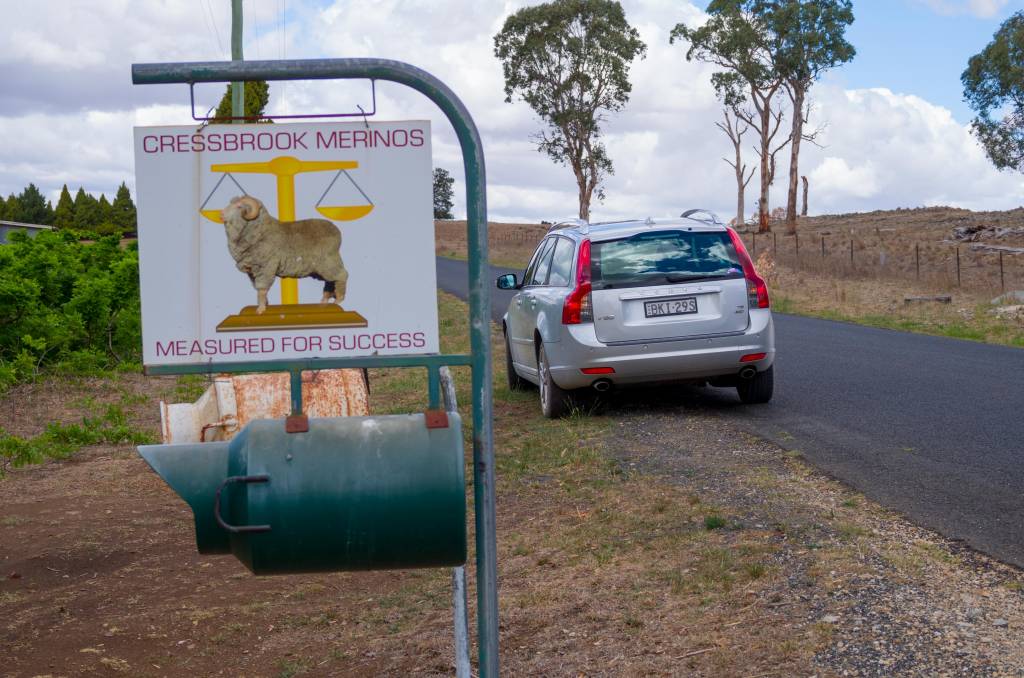 Bushfires
Fortunately, the key Pacific Highway was open. If we had been travelling the following weekend, it would have been a very different story, with catastrophic fires closing the Pacific Highway and many other roads as well as destroying many properties. The problem is that after months of drought, the bush is tinder dry and even rainforests, which are by definition usually damp, are now dry and ready to burn.
After the celebrations over the weekend, my wife and I decided to go over the hills and far away to places which are definitely un-destinations. So we headed inland and up onto the Great Dividing Range, into New England and to the town of Armidale. Yes, there is a New England in Australia as well as in the USA.
It is said that the landscape reminded the original settlers of England although it's difficult to see how as it looks uniquely Australian to me. They built in the English style in Armidale and planted English trees to create the English town atmosphere.
Out of Armidale on the plains, there is a row of 200 English beech trees lining a road planted by an affluent pastoralist who bought out a specialist from England to plant them. Imagine travelling all that way by sea just to plant some trees. Mind you, he did do a good job since they are still standing and thriving.
The original journey plan for us had been to drive the Oxley Highway from Port Macquarie and then to Wauchope up to Walcha and then onto Armidale. This is one of my favourite driving roads in Australia. But that weekend it was closed because of the bushfires.
So we were faced with a long detour and headed north of Port Macquarie on the Pacific Highway and then onto the Waterfall Way via Bellingen, Dorrigo and Ebor to Armidale — a 298km drive. As usual, there was virtually no traffic on the road once we had passed Dorrigo. No danger of over-tourism on the Waterfall Way or, indeed, anywhere in New England.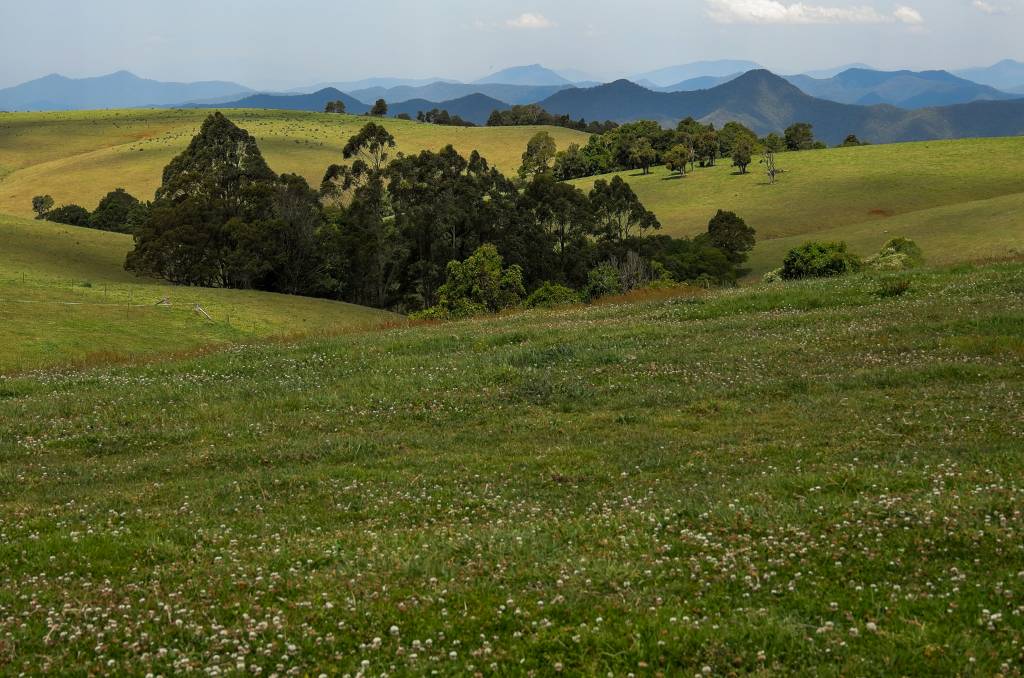 Drought
It's a beautiful part of the country. There are vast national parks on the Great Dividing Range and many waterfalls. Well, there would be waterfalls if there had been some rain. Sadly, the drought means that most of the waterfalls are dry or reduced to just a trickle.
Most of the national parks attract only small numbers of visitors. Again, no problems with crowds. We are so fortunate. Most parks are well off the main roads, down gravel tracks. After an hour's driving on a heavily corrugated gravel road, you are certain that the wheels are about to come off the car and you are saying, "this park had better be good".
The many rivers coming off the Great Dividing Range have cut deep gorges so you have an apparently flat landscape and then suddenly you come across a really deep gorge. On the way up to Armidale, we stopped at Ebor Falls.
Usually, this is a spectacular set of falls, but now it is reduced to a trickle. But that was better than the falls in Dangars Gorge in the Oxley Rivers National Park. There, the black basalt wall behind where the water should normally flow was bone dry and there was just a small pool of water in the gorge.
Long faces
The impact of the severe, prolonged drought that eastern Australia is experiencing goes far beyond the animals, farmers and the rivers. The towns and small settlements are really suffering. Shops have closed and long faces are everywhere. Even Armidale, with its large university, looks sad.
It is a very tough time for people dependant on the land for their livelihood. Many cattle and sheep are on the Long Paddock — meaning they are grazing on the vegetation on the edge of the roads. Out in the paddocks, cattle and sheep are being fed expensive bought-in feed.
Although the coastal strip to the east of the Dividing Range is in drought some areas are quite green due to a little recent rain. As we drove back south on the scenic Thunderbolts Way from Armidale to Gloucester, we passed through one area which was really green. A local in the general store at tiny Nowendoc explained that this was due to a localised snowfall being slow to melt a few months earlier.
It was unseasonably cold and windy while we were in New England but the light was, as always, wonderful and the sky was big. It really is big sky country. There are photo opportunities everywhere. The roadside mailboxes alone (see photographs later in the article) could make a great photo book but driver/passenger relations quickly become strained if there are too many photo stops.
To be fair, distances are so big that you must keep up a fair pace to ensure that you are off the road well before dusk to avoid the large numbers of kangaroos looking for food at that time. Kangaroos can be really big and, unless your vehicle has a serious bullbar, a collision with one can cause a serious accident. There is no mobile signal outside the towns over most of the area so calling on your mobile for help is not an option.
The drought has exacerbated the kangaroo problem. They are coming to the edge of the highways looking for green vegetation to eat. After 5 pm, with the moving shadows as you pass, it's easy to start imagining kangaroos hiding in the gum trees alongside the road and the number of dead roos on the roads certainly confirms their presence. If you live out there a sturdy bullbar on your vehicle is an absolute necessity.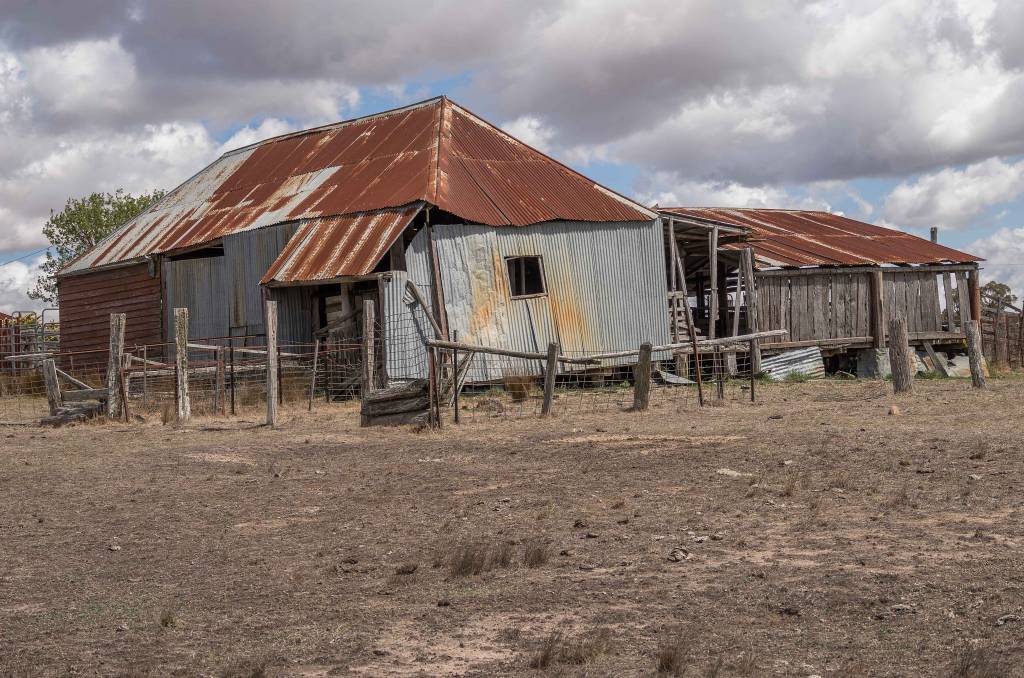 Leica X Vario
The photos were all taken with my Leica X Vario. My approach to choosing my gear for a trip such as this one is very straightforward — I just pick one of my three Leicas and which one I choose is down to a whim on the day. It's very scientific, eh?
When I was literally about to go out of my front door to go to the airport to fly to Copenhagen in May, I decided to take my X1 instead of the Q and I forgot to change the battery charger.
Nowadays I always double-check that I have an SD card in the camera and a spare battery and the right charger. I don't go in for fancy camera bags. I have a very well-travelled backpack which also acts as my carry-on bag on flights and this has a foam insert (A$7.50 on eBay) where the camera nestles.
All my Leicas have grips and, since they all have fixed lenses, there are no decisions to be made on which lenses to pack. I was silly enough to buy a Leica rope neck strap two years ago but hated it when I unboxed it. That's one hundred dollars I could have given to charity.
I should perhaps explain that I am just about to celebrate my 60th year taking photos and for the first 50 years of my hobby I was really interested in the technicalities of photography. I became involved with Leicas from an early age — see earlier Macfilos story on this — but over the years I've owned Canon, Olympus, Ricoh, Nikon, Contax Fuji, and Hasselblad outfits. I was once a serious Leica collector. Over the years I have had a number of darkrooms and even printed Cibachrome prints from colour slides.
Gear stories
During those first 50 years. I was a dabbler — constantly trying new films and chemicals and cameras. Then, about ten years ago, my emphasis totally changed. I became seriously interested only in the end product — photographs.
Gear suddenly became just a means to an end. I started looking at good photography in books and on the internet and I started entering photo competitions and submitting photos to the LFI Gallery. Indeed two of the photos accompanying this story have been accepted into the LFI Gallery. Over the years I have tried camera clubs three times and each time found that they were not for me.
Now I just am not interested in gear. Indeed gear stories, even on such an august medium as Macfilos, do not interest me at all. I very rarely read them. It saddens me that so many photographers are obsessed with gear and not photos and so many nurture the belief that if only they had the latest gear they would be a better photographer which is, of course, utter nonsense.
The esteemed and brilliant photographer Annie Liebowitz says that the question which she is most often asked when she gives a presentation of her photos is "what camera do you use?'. Words fail me — and her as well apparently.
I also, probably 95% of the time, let the camera set the exposure, both the shutter speed and the aperture. In other words, I set both dials to "A". This is not to say that I blindly point the camera at a scene. I ensure that the light metering is right for the subject and choose the appropriate metering mode and metering point but I see no point in second-guessing the camera. If this leaves you shaking your head I can say that I cannot recollect when I last had a badly exposed photo.
If you are a gearhead there's no need for concern. You are part of a very large movement and to your credit, you are sustaining what is left of the world's photography industry.
For my part, I'm happy with the gear I have and hopefully, I have a few more years left taking photos — with the controls set to "A".
---
You can find more from John Shingleton, at The Rolling Road. And on Instagram.