Leica has launched the third chapter of its branding campaign, The World Deserves a Witness. In conjunction with TBWA Paris, Leica aims to provide a singular vision of all those who use their cameras to document the world's beauty, poetry and the unexpected side. The campaign comprises three visuals that will appear in print media, on outdoor posters and online in more than 15 countries around the world.
As for the two previous campaigns, the brand has chosen to showcase an iconic photographer as an emblematic figurehead for their selection. Following in the footsteps of American photographer Joel Meyerowitz, then Steve McCurry, it's now Elliott Erwitt's turn to be honoured in this third body of work.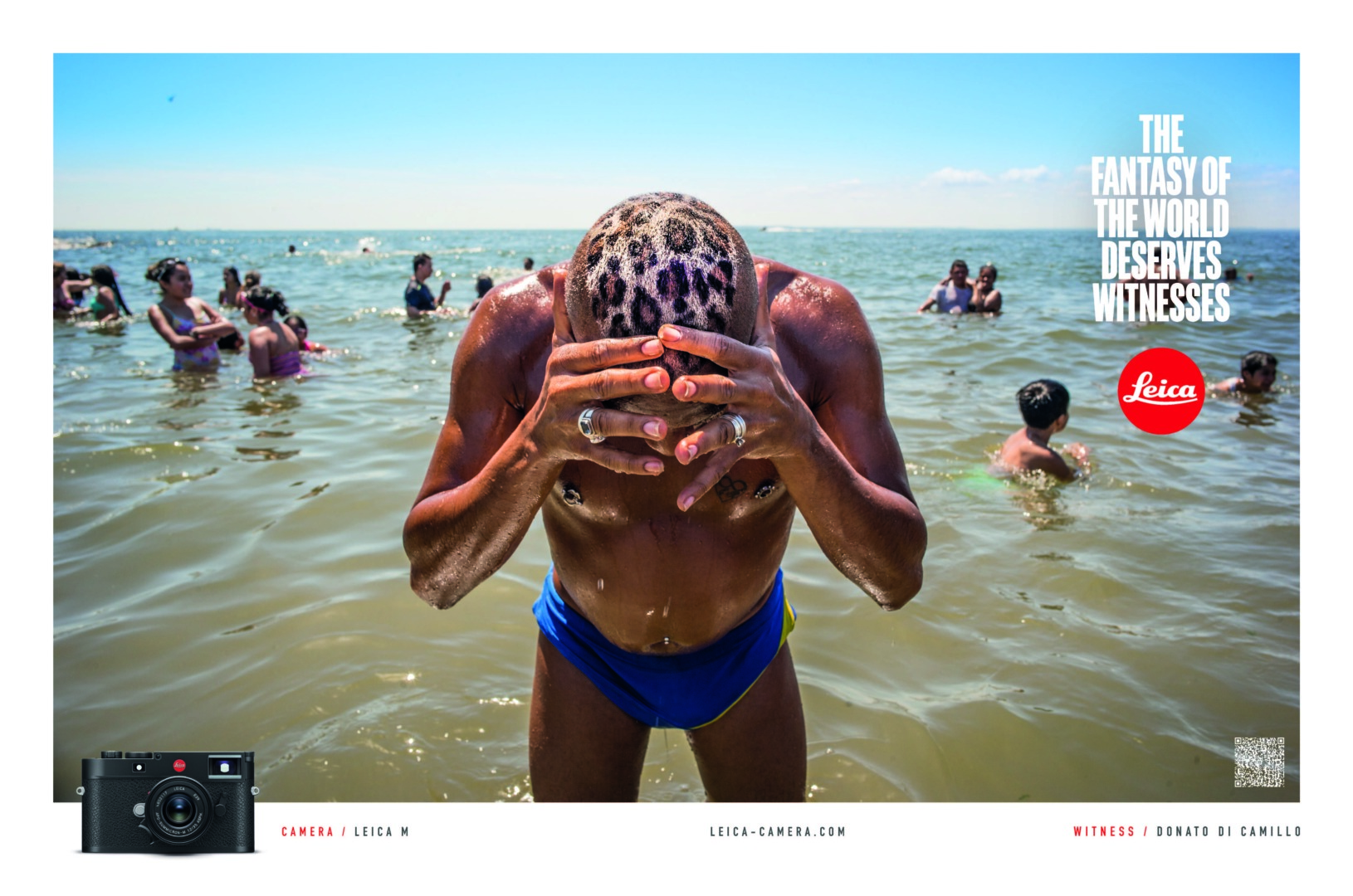 He is accompanied by two new photographers who deliver their unique point of view of the world.
Jasper Doest, is a young Dutch photographer who creates remarkable photographic series exploring the relationship of Humankind to Nature. Jasper invites us to ask ourselves about the consequences of today's consumption patterns. He is a Senior Fellow of the International League of Conservation Photographers and an ambassador of the WWF/World Wildlife Fund. His work has been published in international journals such as National Geographic Magazine, Smithsonian Magazine and GEO and has won numerous awards, notably World Press Photo and Wildlife Photographer of the Year.
Donato Di Camillo, for his part, shares his vision of a raw and radical America, ripe for atypical life moments. He's a people photographer whose personal story and photographic expression have earned him recognition from the world's biggest media names such as Stern, the BBC, the Washington Post, CBC, and the Huffington Post. The image from is his Beach Body Bingo series, shot at Coney Island (New York State, USA). Donato Di Camillo is one of the top 100 street photographers according to the magazine Lens Culture.
Read the Leica press release in full
---