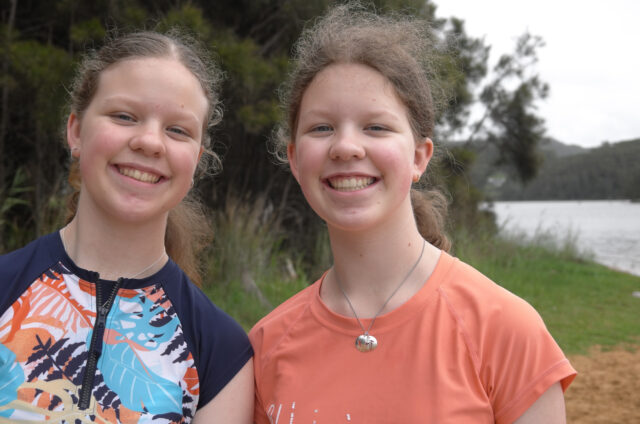 The Leica X Vario was launched in mid-2013, just short of nine years ago. As the editor, Mike Evans, pointed out on Monday this week, it had a chequered career before it finally bit the dust in early 2017. Four years of life, but a further five years have gone by and the X Vario is more popular than ever.
This article attempts to encapsulate my enthusiasm for this very misunderstood Leica.
Life with Leica
I started my Leica journey back in 1967 when I purchased a Leica IIIa rangefinder camera while still at university in Reading, England. Over the years this was followed by an M3, an M4, an M4P and, finally, an M6 which I kept until 2007. I then decided that autofocus and digital was the way forward and I made a switch to Canon.
The Leica bug had not totally left my system and I bought an X1 in 2011 and became a fully paid up X1 fan boy — an enthusiasm which has continued until this day.
Fast forward to 2014 and I was corresponding with longterm Leica enthusiast and friend, Roger, in the UK. He had recently sold his substantial Leica collection and moved to the then new Sony A7. His rationale for such a drastic move was that Leicas had become too expensive. He persuaded me that I should try an A7.
Sony liaison
So I followed his advice and purchased an A7 with the Sony kit 28-70mm lens in March 2014. From day one I just did not bond with it. Above all, I hated the menus — way too confusing for me as I am not an Airbus A380 pilot. Eventually I did take a few worthwhile photos with it, particularly when using Zeiss Contax G series lenses with an adapter.
During a trip to the Le Mans Classic motor races in France in July 2014 I decided that the Sony and I were never going to be friends. So it was a very short affair — a little more than a one night standard but hardly a fine romance. Despite this break-up, I did not manage to get around to selling the Sony until 2017
Media pile on
The Leica X Vario had been launched in 2013 and to describe its reception as underwhelming is an understatement. It bombed. Totally. Most of the reasons for this are explained in Mike's story, although I should also add that it was also very expensive for what it offered.
There was a blog and photographic media "pile on" against the X Vario. It seems rather ridiculous in retrospect because many of those disparaging the camera had probably never even seen a Leica, let alone handled an X Vario. Anyway, within a year of its release it was being heavily discounted and was effectively on runout.
The lack of an EVF was a major demerit and a major point of criticism. It was odd because at the same time as the X Vario was being released, Leica launched a rebranded Panasonic — the Leica C. This had a very neat little integrated EVF which surely could have been built into the X Vario without any problems. My late wife had a Leica C — it's in a drawer somewhere still — and the EVF was ok. Not a great EVF, but an EVF nonetheless.
By not having an integrated EVF Leica put the X Vario into a no man's land as far as the market was concerned. It was an expensive high-end camera which had no built in viewfinder.
The Fujifilm X-E2 launched the same year as the X Vario shared the 16MP APS-C format but it had an EVF and interchangeable lenses and, even with a lens it was way cheaper than the Leica.
The expensive accessory clip on EVF for the X Vario was probably regarded by Leica as an adequate response to the viewfinder issue but the market did not agree.
Slow or not-so-slow?
The second major criticism of the X Vario was that the 28-70 mm f/3.5-6.3 zoom lens was slow at the 70mm end. At the time, the norm for 28-70mm lenses was f/3.5-f/5.6. The Leica lens at 70mm was only half a stop slower than the norm, but the critics didn't cut it any slack. It was totally inconsequential and hardly worth mentioning, let alone getting in a knot about. Leica explained their objective was to keep the lens compact and increasing the aperture would have resulted in a bulkier lens/camera combination.
The third criticism of the X Vario was that prior to launch it was being promoted as a "Mini M", which it clearly was not.
As a result, when it did arrive there was a wave of disappointment. It did not have a viewfinder, let alone a coupled rangefinder and it did not have interchangeable lenses. I have to hope that this ridiculous positioning statement came from an outside marketing agency, but even so Leica should have thrown it out from day one because it undoubtedly contributed to much of the angst directed towards the camera.
The final criticism was that the X Vario was way too expensive. And it certainly was — particularly when fitted with the accessory EVF. I don't really understand which market they expected to access with the camera. I can understand why it costs so much — the lens is superb and the build quality is up to M standard. The problem was who were the customers they expected to sell to? We'll never know.
A new toy
I had handled an X Vario in a now long-gone Leica dealer in Sydney soon after its release. I was very impressed by its build quality and Leica "feel" — its haptics if you will. I was not impressed, however, with the price and the lack of an EVF.
At the time I just could not understand why the X Vario, like the X1, has a tiny built in pop up flash unit. Who on earth would ever use it? I have never ever taken a photo using the pop up flash on either the X1 or the X Vario. In fact I have never even made either of the flash units pop up. They may not even work as far as I know.
A small EVF would fit very nicely in the space taken by the ridiculous flash unit on the X Vario. What were they thinking?
A few months before my failed romance with the Sony had begun, another Sydney Leica dealer had emailed me an offer on the X Vario complete with the Leica clip-on EVF at a heavily discounted price.
They obviously had stock they could not move. I was not tempted at the time, but six months later on that trip to the Le Mans Classic in July 2014 all that changed. Sitting in a Paris hotel room the morning before flying back to Sydney, I called the dealer and enquired if the offer was still available. It was and I bought an X Vario there and then.
I have not regretted it. I have taken thousands of photos with that little camera all over the world and I still love using it. I have to admit, though, that it is no longer my preferred Leica because I won a substantial cash prize in a photography competition in 2016 and put the proceeds into buying a Q.
The chequered history of the X Vario meant that not many were made and sold but pre-owned units can be found from time to time on Ebay and in Leica dealers. Most of them have seen little use.
Worth a punt
If you are looking at owning a real Leica, as opposed to a PanaLeica, a Leica with an outstanding zoom lens at a cost which means that you do not have to sell a kidney, then consider an X Vario. Look at the image quality and the build/feel of this camera. Even straight from the camera jpegs are superb.
Pick up the X Vario and use it take photos and tell yourself, "the only thing which can stop me taking great photos with this camera is me!"
Remember Henri Cartier Bresson took amazing photos with Leicas which were very basic by today's standards and the specification of the X Vario is far from basic.
As the proof of the pudding is in the eating not the recipe, I have included a selection of photos I have taken with my X Vario over the years. They are chosen to show that the camera can handle most situations, including low light and even motorcycle racing action. And the swivelling Leica EVF — made by Olympus — is ideal for cat photography. What more could you want?
---