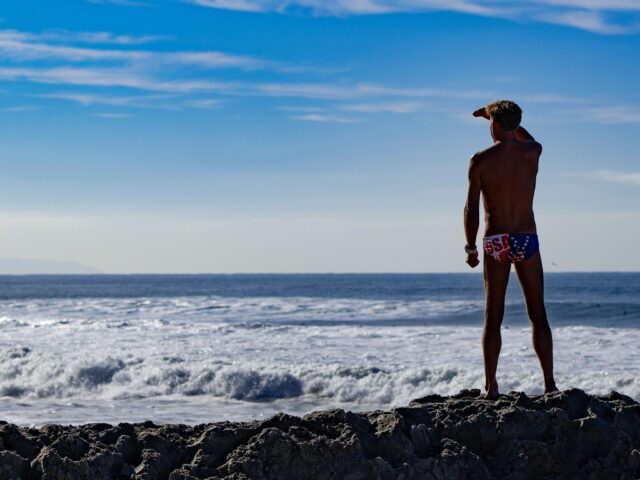 Are you someone who relishes spending time with others, derives energy from social interactions, and enjoys striking up conversations with strangers? Or, are you more comfortable in smaller groups, content to spend time with your inner thoughts, and exhausted after spending a day in the scrum at the office? If the latter profile best describes you, the next few days should be right up your street: it's National Introverts Week.
National Introverts Week – let's keep it low profile
Dividing the world's population into two categories — extroverts and introverts — is clearly a gross simplification. It's like collapsing the universe of human personalities down to a binary choice. However, many of us will recognize ourselves in these highly generalised descriptions. We have Carl Jung to thank for this bifurcated model of personalities. He coined the terms back in the 1920s, the principal factor sorting people into one or other category being how they derived their energy.
The extroverts among us have long been regarded as having the upper hand in our highly interactive and competitive world. Hence, the need felt by the founder of National Introverts Week to acknowledge this other underprivileged half of the population.
Introverts are comfortable being alone, retreat into their thoughts to rest, and use their imaginations to solve problems. In fact, introverts have higher blood flow to their frontal lobe, the part of the brain associated with memory, long-term planning and problem-solving, implying introverts are 'wired' differently from their more outgoing cousins.
What does this have to do with photography?
Do you think most photographers are introverts or extroverts? On the one hand, being out and about, interacting with people on the street, and taking photos at weddings or in the studio sounds like extroversion. On the other hand, solo photo walks, spending time composing the perfect shot, and working for hours in Lightroom sounds like introversion.
I am not aware of any systematic surveys of photographer personality types. Perhaps we should organize one here at Macfilos. But, to be valid, we would need to establish unequivocally whether those participating really are introverts. Myers-Briggs to the rescue.
Where are you on the introversion ↔ extroversion spectrum?
Those of you with a background in management might well have taken the Myers-Briggs personality type test. In case you haven't, this analytical tool maps personality types along four dimensions, one of which is Introversion ↔ Extraversion. The others are iNtuition ↔ Sensing, Thinking ↔ Feeling, and Judging ↔ Perceiving.
I have taken the test several times, being consistently classified as an INTJ. Reassuringly, capsule descriptions of this rare breed, representing just 2% of the general population, sound just like me. Being a modest individual, I tell people at every opportunity that I am an INTJ and that the one-word description for this personality type is the self-congratulatory 'Mastermind'.
Do you think schmoozing with strangers, bragging I am an introvert, feels like some kind of non sequitur?
National Introverts Week – don't be shy, get involved
How should we celebrate National Introverts Week? Obviously, not with a big party to which we invite an introvert friend along with fifty extroverts. Here are a few suggestions:
Take an online personality test. Greater self-awareness is a characteristic of introverts, but everyone would benefit from knowing themselves better. You might be surprised to discover you are a Composer (ISFP), a Healer (INSP), or a Fieldmarshal (ENTJ); on second thoughts, I suspect your friends would have already informed you of your fieldmarshal-ish tendencies.
Appreciate your nearest introvert. For example, take them for a coffee, understand what makes them tick, and check out their photography interests. They are probably experts on Lightroom.
Learn from the world's most famous introverts. Unsurprisingly, there are lots of them — creative problem solvers with great perseverance. Perhaps you have heard of Bill Gates, Meryl Streep, Tom Hanks, and Elon Musk — three highly inspirational people!
Are you an introvert? Have you taken a Myers-Briggs personality-type test? Are you comfortable sharing your personality type? Let us know in the comments below.
---