The L-Mount Alliance goes from strength to strength. In particular, new introductions from both Sigma and Leica have significantly expanded L-mount telephoto zoom options. The recent release of a new Leica lens covering the same focal length range prompted me to reflect on my experience with the Sigma 100-400mm telephoto zoom, regularly included in my camera bag for the last 12 months.
When the rangefinder runs out of range
As beloved as rangefinders and M-lenses are within the Leica community, those photographers aiming to tackle sports, wildlife, or aviation subjects need a different tool kit: SL-series cameras and L-mount lenses. Although criticised for their size and weight, the cameras and lenses, with their wide range of focal lengths, offer stellar quality and capability.
With three zoom lenses covering focal lengths from 14mm to 400mm, just about every subject is within my reach. These are the Sigma 14-24mm f/2.8 Art, the Leica 24-70mm f/2.8 Elmarit, and the Sigma 100-400mm f/5-6.3 Contemporary.
The latter is the focus of this article. I have owned the lens for over a year. Initially, it was paired with a Lumix S5 body but more recently, with a pre-owned Leica SL2. It is a superb way to get up close but not personal with your subject.
For readers considering whether to invest in an L-mount telephoto zoom, here's my perspective on this option. Spoiler alert — I highly recommend it.
Sigma 100-400mm telephoto – vital statistics
The lens is heavy (1.135 kg, 2.5 lb). It has a clever hood that fits in reverse fashion for carrying, reducing the length of the lens considerably. It can be locked via a switch to prevent opening during transport. Two further switches allow a choice of manual or autofocus and control of autofocus range (full, 6m-to-infinity, and min-to-6m). A final switch controls the degree of optical stabilisation (off, 1, or 2). It uses a 67mm filter thread.
Its minimum aperture switches from f/5.0 to f/6.3 early in the zoom range, so in practice, I think of it as an f/6.3. I live in Southern California, where bright sunlight is plentiful and an outdoor lifestyle all-pervasive. The relatively narrow maximum aperture of the lens has, therefore, never been a limitation. I own the custom tripod adaptor (purchased separately), but all shots in this article were taken hand-held.
The Sigma 100-400mm telephoto benefits from in-lens-image stabilisation which, when coupled with in-body-image-stabilisation and the digital zoom enabled by a 47-megapixel sensor, means an even higher upper range in practice. That combination of in-lens plus in-camera-image-stabilisation works well, ensuring crisp images even when shutter speeds drift down.
Air, sea, and land
The skies where I live are full of military aircraft and, occasionally, people jumping out of military aircraft. These objects are all distant and in motion, requiring panning while shooting hand-held, often at 400mm. Not all shots are successful, but a high percentage are, and it only takes one in focus to hit the spot.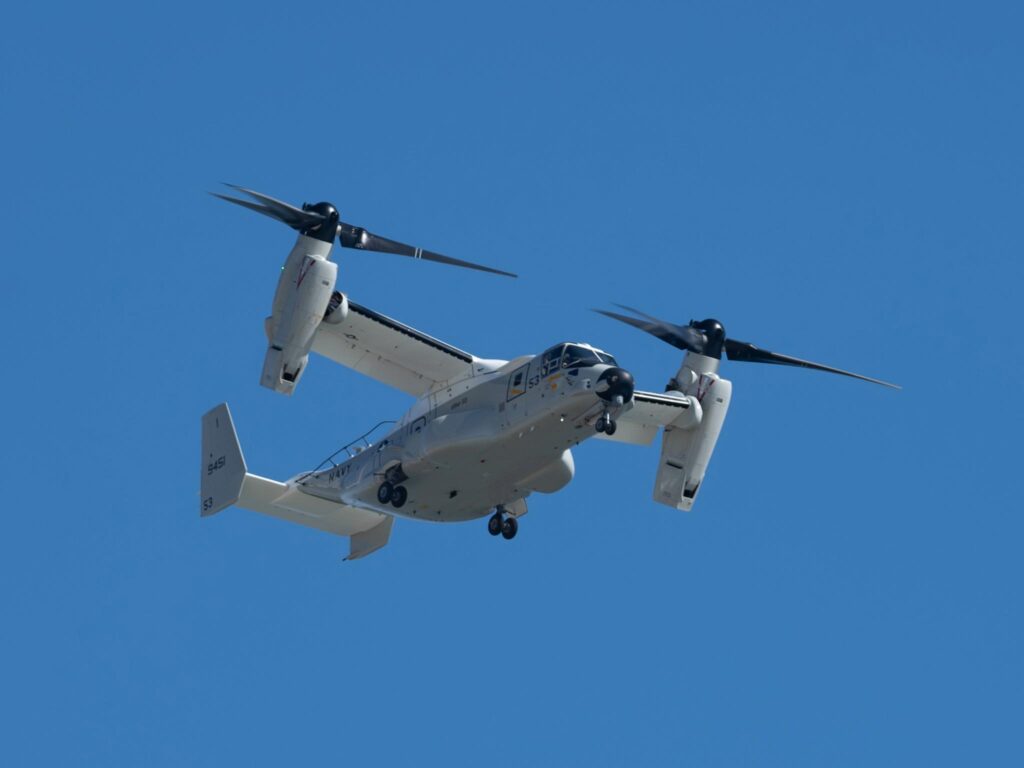 The ocean and bay surrounding the island yield a constant stream of military, commercial and recreational traffic. Again, these are distant but slower moving, allowing more time for composition.
One can even encounter simultaneous aerial, nautical and terrestrial manoeuvres. The manual focus option on the Sigma 100-400mm telephoto was often preferable for scenes with nearby, middle-distance, and remote subjects, where autofocus can become confused. It's action-packed around here.
Sports and wildlife with the Sigma 100-400mm telephoto zoom
Although not a dedicated sports photographer, I find that our outdoor lifestyle inevitably throws up opportunities to photograph sporting action. Again, panning, hand-held at maximum zoom, is usually the order of the day. I am certain my biceps have strengthened as an unanticipated bonus of hoisting this camera-lens combo to my eye.
Wildlife photography is not my thing. In fact, I marvel at the patience and skill of people for whom it is their calling. But, since we have a world-famous zoo in San Diego with subjects that can neither run nor fly away, I do occasionally photograph birds and animals.
Composing photographs with the Sigma 100-400mm telephoto
Courtesy of the Sigma 100-400m zoom, I have accumulated some hard-won experience taking telephoto shots over the last year. So, what makes for a good photograph with a telephoto lens? I think there are several categories.
Obviously, a close-up photograph of something photogenic but not readily accessible can make for a striking image. This is the power of wildlife photography, but it can also be the case in the sports or aviation realm. Isolating the subject against a blurry background adds additional drama.
I like photos where multiple objects are featured, distributed between foreground and background. Sometimes it's even possible to squeeze one into the middle ground too. These images occupy an ambiguous space between real and unreal. They contain recognizable, real-world objects but arranged in a configuration never observed with the naked eye. Such photos can stop a viewer in their tracks as they try to deconvolute the visual information assailing them. Images that make people stop and think surely represent good photographs.
In addition to occupying different layers of the image, objects frozen in motion add a further point of interest. Catching the moving object when aligned with a fixed reference point in the frame amplifies the effect. These types of photographs require patience, careful planning, or just good luck.
Leica or Sigma?
I can comment only from personal experience on the Sigma option. I assume the Leica lens has comparable or superior optical performance. If the Leica aesthetic, build quality, and weatherproofing are priorities, then I have no doubt the additional cost will deliver an outstanding lens.
However, it will come with additional weight, which could be an impediment to hand-held shooting. On the other hand, there are often lamp posts, trees, or fences available with which to brace yourself. And, of course, you can always resort to a tripod.
The good news is that the L-mount ecosystem is offering outstanding options across the entire focal length range. In my opinion, the availability of Sigma versions of Leica lenses at lower cost but with excellent ergonomic and optical performance adds enormously to the attraction of the L-mount world. In the long term, this represents a recruiting sergeant for the admired Leica brand.
Do you have experience with the Sigma 100-400mm zoom? What about other L-mount telephoto options, including the Leica 100-400mm zoom? Do you have any tips on telephoto photography to share? Let us know in the comments below.
---
---
---
Join our community and play an active part in the future of Macfilos: This site is run by a group of volunteers and dedicated authors around the world. It is supported by donations from readers who appreciate a calm, stress-free experience, with courteous comments and an absence of advertising or commercialisation. Why not subscribe to the thrice-weekly newsletter by joining our mailing list? Comment on this article or, even, write your own. And if you have enjoyed the ride so far, please consider making a small donation to our ever-increasing running costs.
---